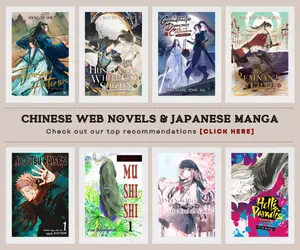 Martial Universe (Wu Dong Qian Kun), a popular Chinese anime, is set to release its highly anticipated fourth season this November. Produced by Tencent, this anime has garnered a massive following since its inception. Adapted from a novel by the award-winning author, Tian Can Tu Dou (Heavenly Silkworm Potato), Martial Universe is part of a trilogy that includes other well-known shows like Battle Through The Heavens and The Great Ruler. Hence, Martial Universe Season 4 is among the most anticipated donghua since its initial announcement last year.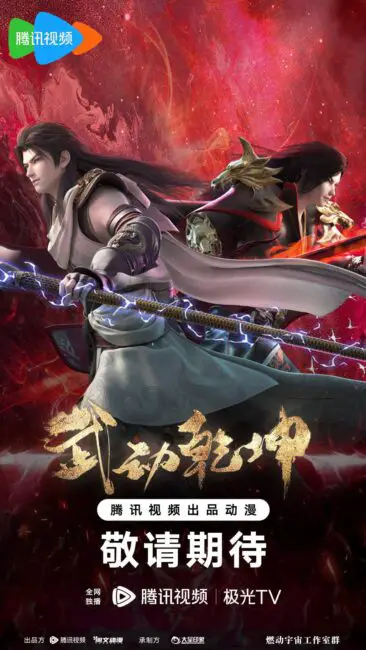 The success of Martial Universe can be attributed to its captivating storyline, stunning animation, and well-developed characters. The donghua takes place in a world where martial arts reign supreme, and the protagonist, Lin Dong, embarks on a journey to get stronger and reclaim the honor of his family.
Throughout its previous seasons, Martial Universe has captivated audiences with its intense action sequences, intricate plot twists, and emotional character arcs. Fans have eagerly awaited the release of the fourth season, hoping to see the continuation of Lin Dong's journey and the resolution of various storylines.
Martial Universe Season 4 Release & Updates
With the announcement of the release date set for November 25, 2023, excitement among fans is reaching new heights. The anticipation for the upcoming season is palpable, as viewers eagerly await the next chapter in Lin Dong's quest for power and redemption.
As the release date draws near, fans are speculating about what the fourth season has in store. Will Lin Dong finally achieve his goals? What new challenges and adversaries will he face? These questions and more have fans eagerly counting down the days until the premiere.
In addition to the release date, fans are also curious about what updates and changes they can expect in the upcoming season. While specific details have been kept under wraps, there are speculations about new storylines, character developments, and intense action sequences. The previous seasons of Martial Universe have set a high standard, and fans are hopeful that Season 4 will exceed their expectations.
Animation Studio & Production
The production team behind Martial Universe Season 4 is led by DC Impression Vision, the same animation studio that worked on Season 3. After taking over the adaptation project in the previous season, DC Impression Vision has proven its expertise in bringing the world of Martial Universe to life on the screen. Fans can expect the same level of quality and attention to detail that they have come to love.
In Season 3, DC Impression Vision took over from Shanghai Motion Magic, the studio responsible for Battle Through The Heavens and Thousand Autumns. While Shanghai Motion Magic did an excellent job in the earlier seasons, the transition to DC Impression Vision has been seamless. The animation style and character designs have remained consistent, ensuring a smooth continuation of the story.
The dedication and passion of the production team are evident in every episode. From the breathtaking fight scenes to the intricate world-building, every aspect of Martial Universe Season 4 is carefully crafted to immerse viewers in the martial arts realm. The team's attention to detail and commitment to delivering a visually stunning and emotionally engaging experience is what sets Martial Universe apart from other anime series.
With DC Impression Vision at the helm, fans can rest assured that Martial Universe Season 4 will continue to captivate and thrill. The studio's track record and commitment to excellence make it the perfect choice to bring Lin Dong's journey to life. Get ready to be amazed as the animation studio and production team work their magic once again in Martial Universe Season 4.
Where to Watch Martial Universe Season 4?
For avid viewers of Chinese animation, there are several platforms where you can watch Martial Universe Season 4. The series is available on Tencent Video, one of the largest streaming platforms in China. Tencent Video offers a wide range of content, including popular Chinese dramas, variety shows, and of course, animated series like Martial Universe.
In addition to Tencent Video, Martial Universe Season 4 can also be found on its affiliated partners such as WeTV. WeTV is an international streaming platform that brings Chinese content to a global audience. With its user-friendly interface and subtitles in multiple languages, WeTV makes it easy for fans around the world to enjoy the latest episodes of Martial Universe.
If you prefer to watch Martial Universe Season 4 on dedicated donghua platforms, there are several options available. These platforms specialize in Chinese animation and provide a curated selection of donghua series.
Whether you choose to watch on Tencent Video, WeTV, or donghua platforms like Bilibili and iQIYI, you can be sure to immerse yourself in the captivating world of Martial Universe Season 4. So grab your popcorn and get ready to witness Lin Dong's thrilling journey in the martial arts realm.
Lastly, as the release date draws nearer, fans can look forward to more updates and teasers that will further build anticipation for Martial Universe Season 4. Whether you are a long-time fan or new to the series, mark your calendars for November 25, 2023, and get ready to embark on another thrilling adventure with Lin Dong and his companions. Martial Universe Season 4 is set to be an unforgettable experience that will leave fans craving for more.