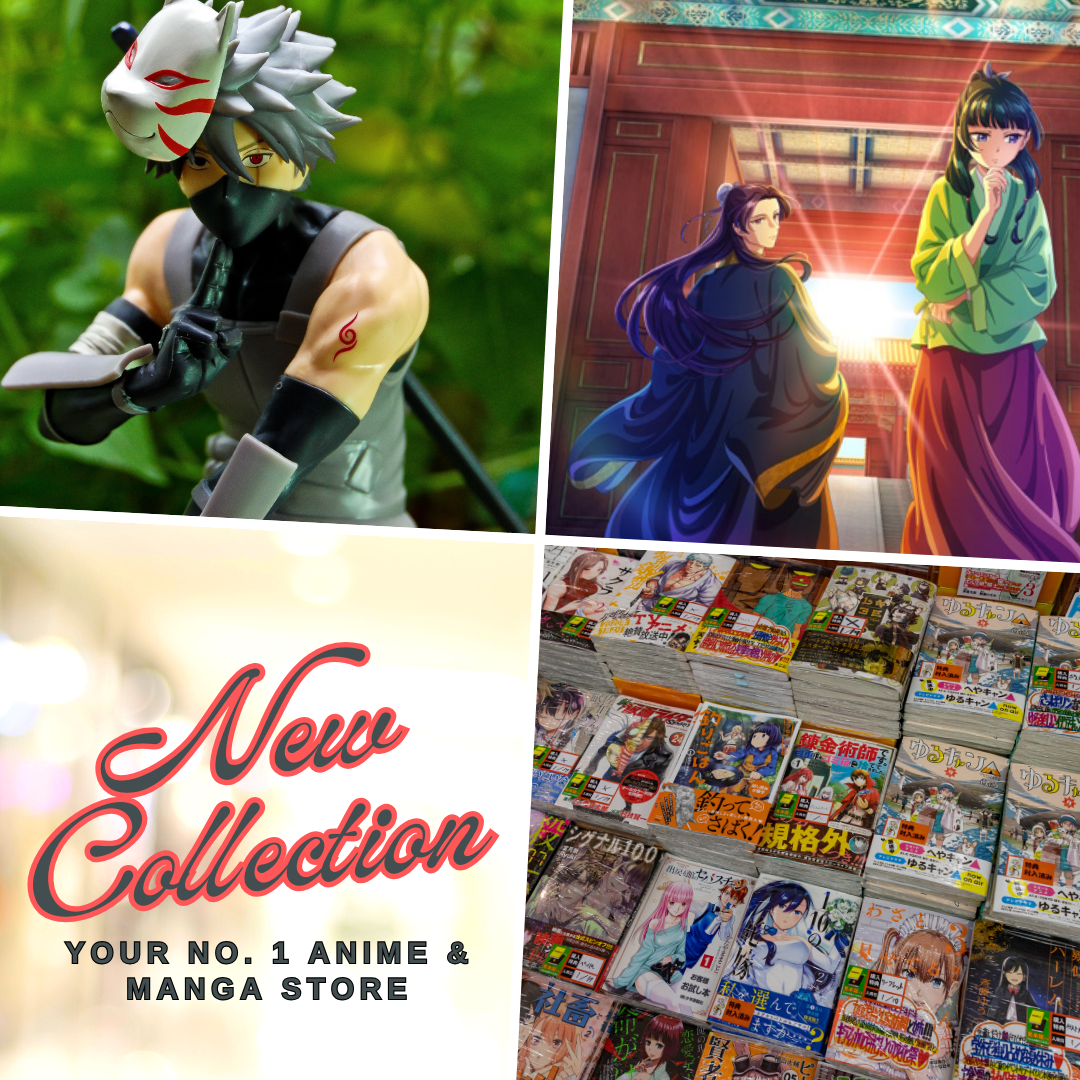 In the ever-evolving landscape of animated entertainment, Chinese anime, also known as donghua, has carved out a niche of its own, captivating audiences with stunning visuals, rich storytelling, and immersive worlds. One such masterpiece that has recently graced screens and captured the hearts of viewers is "The Great Ruler." If you're a fan of exhilarating action, breathtaking adventure, fantastical realms, and a touch of romance, this is a series that undoubtedly deserves a spot on your watchlist.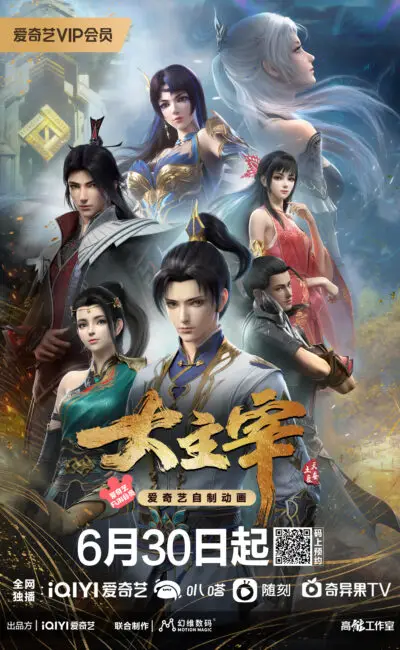 Released on June 30, 2023, "The Great Ruler" stands as a testament to the artistic prowess of Shanghai Motion Magic, the animation studio behind other acclaimed donghua like "Battle Through The Heavens," "Thousand Autumns," and "Martial Universe Season 1." With a total of 52 scheduled episodes, this series promises an expansive narrative that unfolds in a realm where planes intersect, and myriad races flourish.
Why "The Great Ruler" Should Be on Your Radar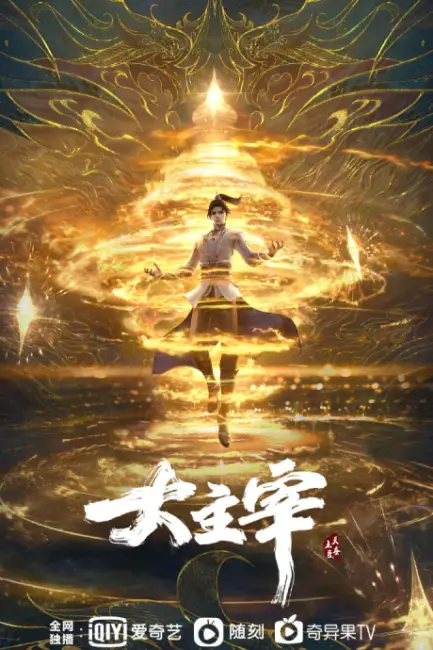 At the core of "The Great Ruler" lies a mesmerizing tale of extraordinary talents vying for supremacy. Within this boundless world, supreme beings hailing from the lower planes emerge one after another, scripting legends that inspire awe and admiration. As they tread the path to dominance, the series weaves an intricate tapestry of ambition, growth, and the pursuit of greatness. The seamless blend of action, adventure, fantasy, and a touch of romance ensures that "The Great Ruler" is a journey that resonates with the hearts of diverse audiences.
With esteemed producers iQIYI and Energy Studio at the helm, "The Great Ruler" stands as a remarkable adaptation of a Chinese web novel penned by the talented Heavenly Silkworm Potato, also known as Tian Can Tudou. This very author has breathed life into other beloved series like "Battle Through The Heavens," "Martial Universe," and "Dragon Prince Yuan," leaving an indelible mark on the world of Chinese fantasy literature.
Exploring Further: 10 Donghua Gems akin to "The Great Ruler"
While "The Great Ruler" holds its own unique charm, the world of Chinese anime is brimming with other spectacular titles that share its exhilarating themes and gripping narratives. If you're hungry for more adventures that parallel the heart-pounding excitement of "The Great Ruler," keep reading as we unveil a curated list of 10 Chinese anime that are bound to keep you enthralled from start to finish. From epic battles to intricate magic systems and the pursuit of ultimate power, these series offer a blend of elements that any donghua enthusiast would relish.
Buckle up as we journey through realms of unparalleled fantasy, where heroes rise, destinies intertwine, and legends are etched in the annals of time. Your next donghua obsession might just be a click away.
Battle Through The Heavens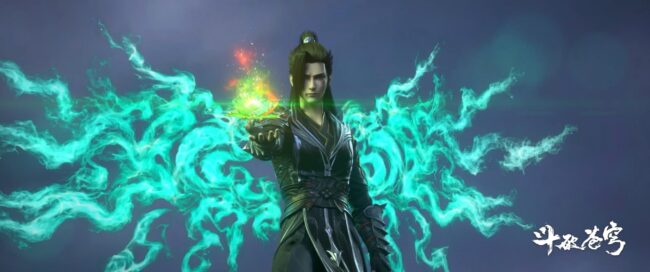 Our first recommendation, "Battle Through The Heavens," is a stellar creation from the same author who penned "The Great Ruler." Renowned for its captivating animation and riveting action, this donghua transports you to a realm reminiscent of the one you've come to adore.
In a world devoid of magic, strength dictates the rules, and danger and beauty coexist. Three years ago, Xiao Yan, a prodigious talent, lost everything—his powers, reputation, and even his promise to his mother. The intrigue deepens as he seeks to uncover the mystery behind his power loss and the unexpected visit of his fiancee.
"Battle Through The Heavens" weaves a tale of redemption and determination, as Xiao Yan embarks on a journey to regain his lost glory.
Martial Universe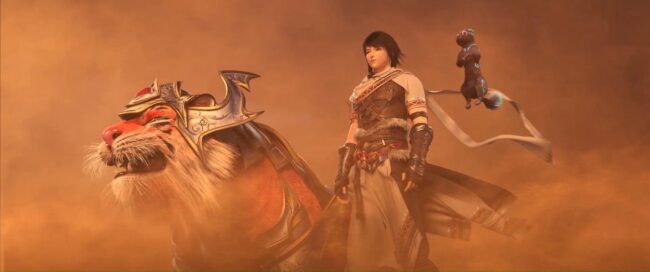 Our second recommendation, "Martial Universe," springs from the creative mind of Heavenly Silkworm Potato, the same author who gave life to "Battle Through The Heavens" and "The Great Ruler." This donghua takes you on a journey of action and adventure, aligning with the themes that resonate throughout the series.
"Martial Universe" invites you into the Great Yan Empire, where strength dictates respect and the four great clans hold dominion. The Lin Clan, scarred by a significant incident, saw the banishment of an individual who aspired to forge his own legacy, eventually reclaiming his rightful place.
At the core of the story is Lin Dong, born into the banished lineage of the renowned Great Lin Clan. His father's defeat at the hands of Lin Langtian, the epitome of Lin Clan prowess, ignites a fire of vengeance within Lin Dong. Driven by determination, his path intertwines with a mysterious stone talisman, unraveling a destiny beyond imagination.
"Martial Universe" paints a narrative of retribution, self-discovery, and the profound twists of destiny.
Perfect World
Our third recommendation, "Perfect World," emerges from the creative minds at Shanghai Foch Film. This donghua, akin to "The Great Ruler," delves into themes of revenge and cultivation, offering a narrative that sparkles with shared enchantment and intrigue.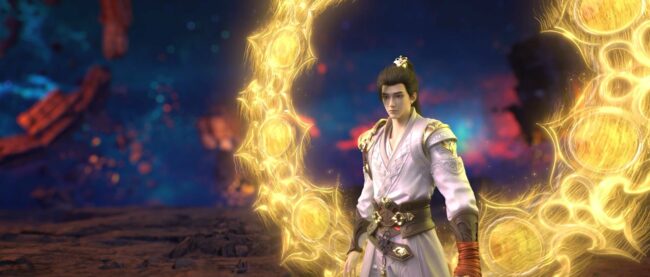 "Perfect World" unveils the extraordinary journey of Shi Hao as he becomes a testament to resilience and a vessel of redemption, refining his essence across the expanse of space and time. This donghua stands as a tribute to transformation and unwavering determination, echoing the very spirit that defines "The Great Ruler."
As "Perfect World" takes its place alongside continuously airing series such as "Soul Land" and "Battle Through The Heavens," it emerges as the shining pinnacle of Shanghai Foch Film's creative repertoire.
Soul Land
Our fourth recommendation, "Soul Land," holds the distinction of being the most-watched Chinese animation in recent times, spearheading a fresh surge of enthusiasm for donghua. This series stands as a powerful catalyst, igniting a renewed passion for Chinese animated content.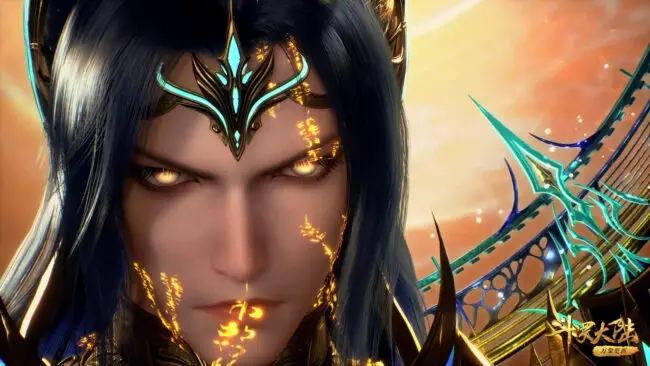 Dive into the phenomenon of "Soul Land," a transmigration narrative that seamlessly weaves together romance, adventure, high fantasy cultivation, and military conflicts. Reverberating with the essence of the new era in Chinese animation, "Soul Land" effortlessly blends each episode with compelling storytelling, striking character designs, and animation that leaves viewers awe-struck.
Meet Tang San, an adept of the Tang Outer Sect, whose sole dedication is the mastery of concealed weaponry. Yet, a daring acquisition of forbidden knowledge from the Inner Sect leaves him facing a fate more perilous than death itself. His leap from the treacherous Hell's Peak catapults him into a world unknown—Douluo Dalu, a realm where each individual possesses a unique spirit. Those endowed with potent spirits can harness their inner energy to ascend as Spirit Masters.
Reborn in this new world, Tang San's spirit awakens—Blue Silver Grass, initially dismissed as insignificant. But can he surmount the trials ahead, rising to become a Spirit Master and upholding the legacy of his Tang Sect in this unfamiliar domain?
"Soul Land" has transcended being a mere animation, becoming emblematic of a groundbreaking era in Chinese anime. Through its amalgamation of enthralling storytelling, romantic elements, and the allure of a world adorned with powerful spirits, "Soul Land" earns its place alongside "The Great Ruler" in our selection of series.
A Will Eternal
Our fifth recommendation, "A Will Eternal," stands out as the lone representative of 2D animation on our list, meticulously crafted by B.CMAY Pictures—the same studio acclaimed for "Grandmaster of Demonic Cultivation." With its visually enchanting animation, a harmonious blend of humor and emotional depth, and an adventure drenched in action, "A Will Eternal" solidifies its status as the premier 2D Chinese cultivation donghua.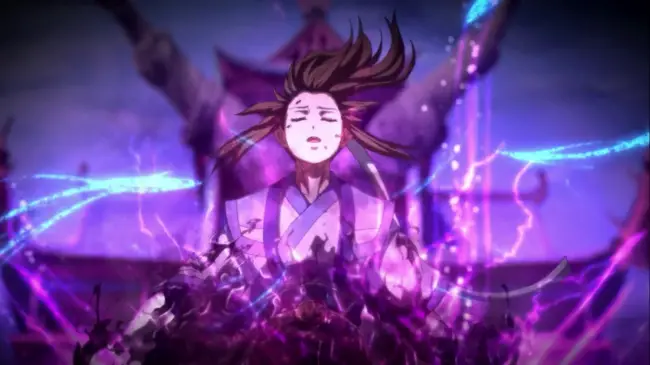 Within the animated realms of "A Will Eternal," Bai Xiaochun takes center stage—a character who evokes both affection and occasional frustration. Born from the creative minds at B.CMAY Pictures, renowned for their work on "Grandmaster of Demonic Cultivation," this series showcases their artistic mastery.
Encompassing alluring 2D animation, "A Will Eternal" ingeniously captures the spirit of cultivation, interweaving a narrative that seamlessly oscillates between laughter and heartfelt moments. Journey alongside Bai Xiaochun, a young man fueled by an unrelenting fear of death and an unwavering aspiration for immortality. Yet, beneath his seemingly self-centric exterior, lies a profound reverence for the values of friendship and kinship.
Through "A Will Eternal," the boundaries of 2D animation are transcended, as this series magnificently harmonizes humor, action, and authentic emotion. Within its engaging storyline, Bai Xiaochun's expedition paints a portrait of resilience and maturation, presenting a distinctive shade within the vibrant spectrum of our recommended Chinese anime.
Stellar Transformation
Our sixth recommendation, "Stellar Transformation," unfolds from the same studio that brought us "Perfect World," fostering a connection that resonates with your affinity for Chinese cultivation donghua. Embedded within the heart of this list, "Stellar Transformation" stands as a cherished addition, capturing a place among your favorites.
Embark on a journey into the enchanting realm of "Stellar Transformation," where a tale of self-discovery and relentless pursuit awaits. Brought to life by the studio behind "Perfect World," this series paints a captivating narrative that unfurls within a celestial tapestry, replete with intergalactic intrigue.
Within a distant galaxy, a young boy grapples with a lack of innate talent for mastering internal techniques. Fueled by an unyielding desire to win his father's recognition, he elects the challenging path of external techniques—marked by pain and arduous effort. As the years roll on, his path leads to a monumental encounter—the Meteoric Tear, a mysterious meteoric crystal stone. Unbeknownst to him, this stone melds with his being, catalyzing profound changes beyond imagination.
From this fusion springs a being imbued with astounding abilities, poised to rewrite his fate. In the face of these incredible transformations, his distant father finally acknowledges his remarkable potential. Yet, this is only the beginning of an odyssey that transcends the stars.
As "Stellar Transformation" takes center stage, it weaves a narrative that marries self-discovery, evolution, and extraordinary aptitude against a backdrop of galaxies far removed from our own. United with its peers on this list, this series epitomizes the journey of persistence, growth, and the unyielding pursuit of greatness.
Apotheosis
Our seventh recommendation, "Apotheosis," graces the world of Chinese anime as a new xinxia donghua that debuted in 2022. This series intricately weaves a narrative that revolves around the pursuit of divinity—a journey that reverberates with themes akin to "The Great Ruler."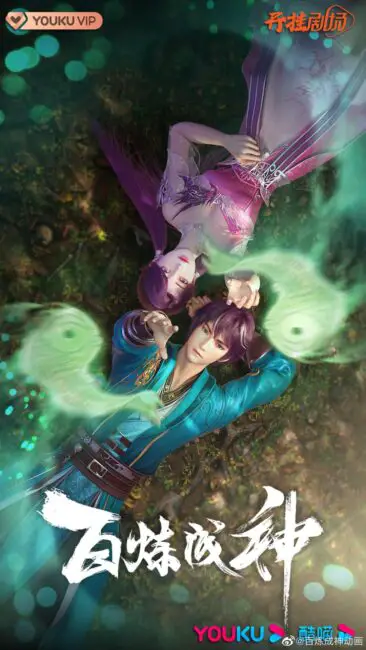 Enter the captivating realm of "Apotheosis," a Chinese anime that set its course in 2022, inviting viewers to explore a world where the quest for divine ascendancy takes center stage. In this tale of transformation and transcendence, we follow Zen Luo—a once-prominent young master of a prestigious family. The downturn of his family's fortune forces him into servitude, compounded by the incarceration of his sister at the hands of an imposing power.
Yet, amid the shadows of adversity, a glimmer of hope emerges. An ancient book, an heirloom from his father, contains a hidden secret—an arcane spell capable of transmuting a human into an instrument of power. Within the depths of this text lies an enigma of mystical forces. A journey that unfolds becomes a testament to fate's unyielding contest.
Bearing the seal of Youku and Qingxiang, "Apotheosis" emerges as an enduring action, adventure, and fantasy donghua—a narrative that strikes a chord with devoted admirers of "The Great Ruler." As Zen Luo embarks on a path fraught with challenges and triumphs, his expedition mirrors the aspirations and ordeals that intertwine viewers' hearts with both series.
Shrouding The Heavens
Our voyage through captivating Chinese anime continues with "Shrouding The Heavens," another creation stemming from the brilliant mind behind "Perfect World." This series, airing in 2023, has already woven its spell, captivating the hearts of countless viewers with its enticing narrative.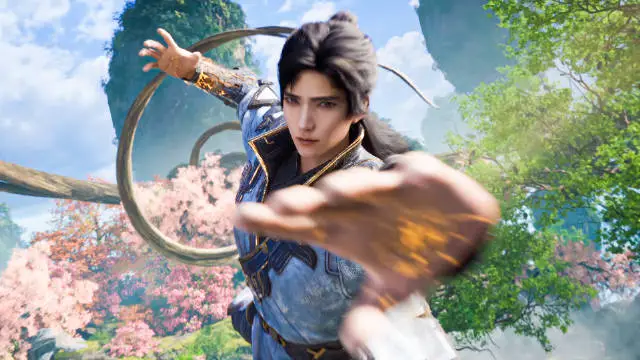 Introducing "Shrouding The Heavens," a 2023 Chinese anime that delves into the expansive world created by the author of "Perfect World." Within this intricate tale, we are led on a journey that unfolds against the backdrop of an awe-inspiring cosmos. Over the span of 52 episodes, Original Force, the studio acclaimed for "A Record of a Mortal's Journey to Immortality," lends its artistic prowess to this mesmerizing series.
The narrative of "Shrouding The Heavens" commences with the imagery of nine dragons and a mysterious coffin—an introduction that serves as a gateway into a realm steeped in primeval antiquity. Embarking on the ascent of the sky road, melodies of songs accompany us on a voyage into the life of Ye Fan. A journey marked by celestial mystery, the essence of this tale lies in Ye Fan's endeavor to shroud the heavens themselves.
As we traverse the intricacies of "Shrouding The Heavens," we explore the grandeur of a narrative that transcends dimensions, inviting viewers into a realm of profound exploration. Much like the other titles that have garnered your affection, this series encapsulates the essence of grand adventures, cosmic resonance, and the boundless yearning to transcend the confines of the mortal plane.
Jade Dynasty
Our ninth recommendation, "Jade Dynasty," intricately weaves its narrative among the finest Chinese anime akin to "The Great Ruler." Translated from a novel by Ding Xiao, this donghua beckons viewers into a realm where the line between good and evil blurs, unraveling the intricate threads of human morality.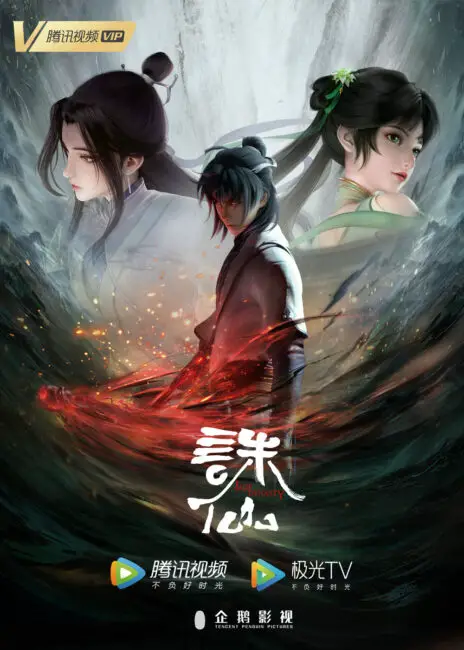 Introducing "Jade Dynasty," a Chinese anime that flawlessly claims its position among our list, resonating with the spirit of "The Great Ruler." Brought to life through the collaborative efforts of Cloud Art Studio and Tencent Penguin Pictures, this series breathes life into a narrative that delves into the complexities of morality—a journey that echoes the themes cherished by "The Great Ruler."
Guided by the star of fate, Zhang Xiaofan's life story unfolds. Orphaned and chosen by destiny, he finds himself embraced by the Qingyun Sect, stepping onto the path of a disciple. A five-year journey of arduous cultivation culminates in a triumphant victory within the Seven Meridians Tournament. His destination—Mount Kongsang—sees him tasked with the espionage of the enigmatic Demon Sect, signaling the initiation of a transformative saga.
In the company of Lu Xueqi, a fellow student, Zhang Xiaofan navigates treacherous terrain, encountering peril and kindling an unlikely camaraderie with Biyao—a demon cultivator. Yet, as friendships solidify and enigmas unravel, the horizon of the future unfolds, bearing fresh dangers that defy prediction.
"Jade Dynasty" beckons us into a tapestry of exploration, where the boundaries between virtue and vice blur amidst the threads of human morality. This series, akin to "The Great Ruler," embarks on a philosophical odyssey that resonates deeply with seekers of profound narratives.
Tales of Demons and Gods
Concluding our exploration of captivating Chinese anime, we arrive at "Tales of Demons and Gods," the final addition to our list inspired by "The Great Ruler." This enduring series encapsulates the journey of resilience and the unyielding quest for strength.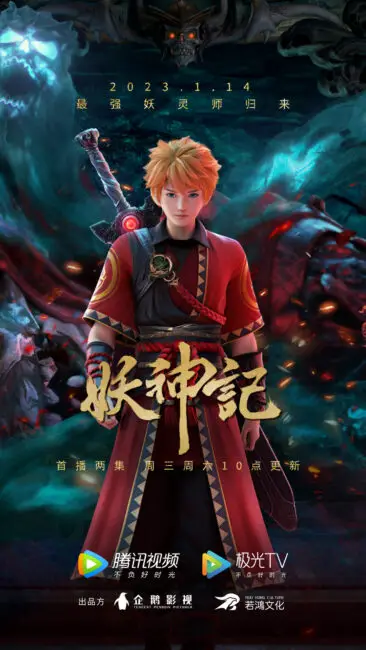 Our odyssey concludes with "Tales of Demons and Gods," a sprawling saga that graces our list with the spirit of "The Great Ruler." Brought to life by Ruo Hong Culture, this donghua evolves continuously, growing in allure with each passing season.
Venture into the narrative of Nie Li, a protagonist whose journey echoes themes of redemption and power. Revisiting a past life where his inability to protect his home marked his downfall, he emerges as a formidable Demon Spiritist atop the martial world. However, his encounter with the Sage Emperor and six deity-ranked beasts seals his fate. A second chance emerges, reincarnating his soul into his 13-year-old self. Although weak within his class, possessing a modest red soul realm, Nie Li resolves to surpass expectations, fueled by the wisdom gleaned from his past life.
Determined and resolute, Nie Li embarks on a path of swift growth, not just for his own empowerment but to honor those who valiantly perished in his prior life. His goal: safeguarding the city from impending destruction by demon beasts and the doom it once faced. He is resolute in shielding his loved ones, friends, and fellow citizens from a cruel destiny. Additionally, he seeks to dismantle the once-trusted Sacred family, who betrayed their duty in his former life.
Concluding our journey, "Tales of Demons and Gods" stands tall as an epic of redemption, determination, and unwavering defiance against destiny. Like "The Great Ruler," this series epitomizes empowerment, endurance, and the pursuit of justice. Venture forth into the world of Chinese anime, where stories such as this reverberate with the relentless quest for growth, honor, and a future illuminated by unwavering hope.
Last Updated on August 19, 2023 by Yu Alexius