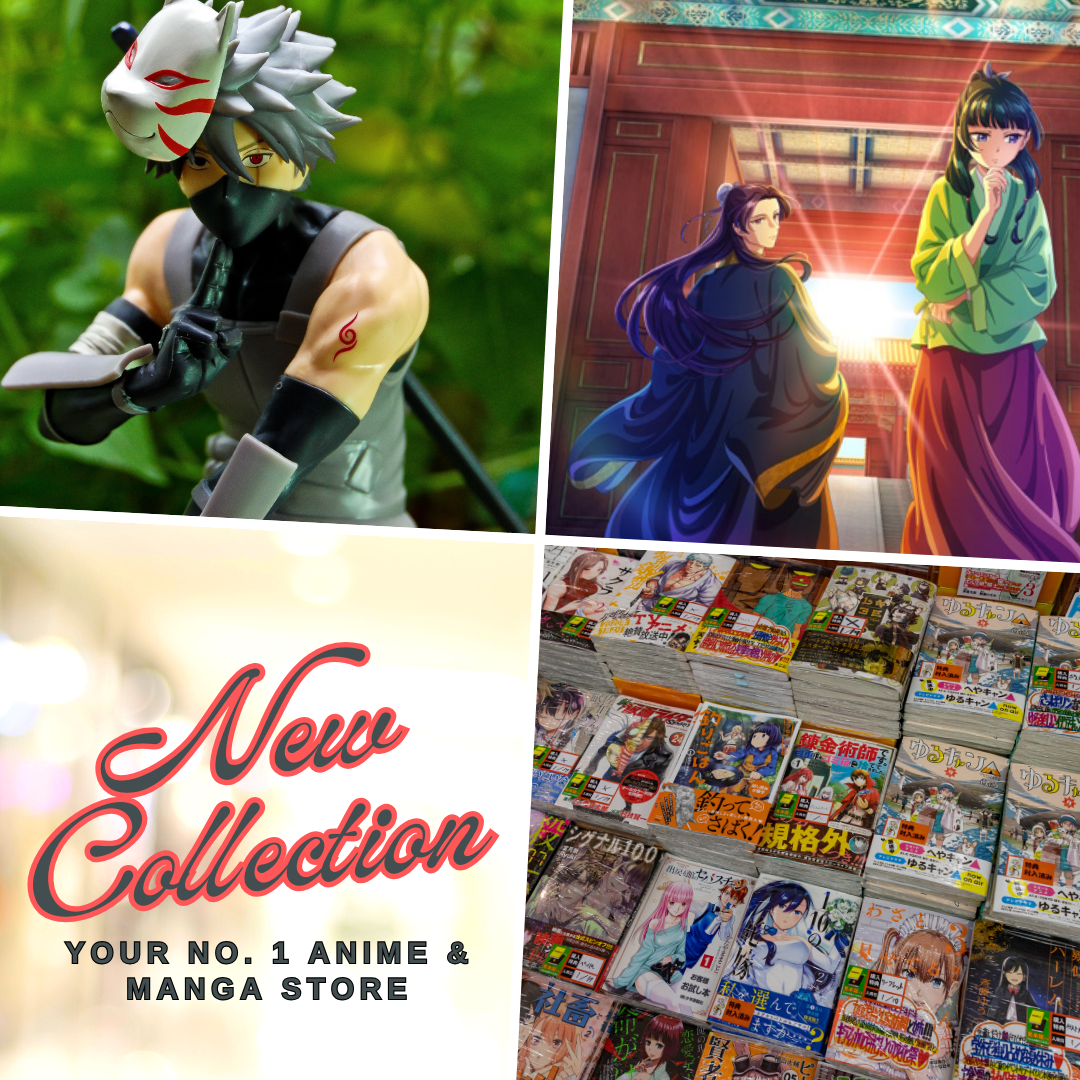 In the vast landscape of anime, some stories transport us to magical realms, introducing us to fantastical worlds brimming with adventure, humor, and unexpected twists. One such anime that has captured the hearts of viewers with its unique and quirky premise is "Reborn as a Vending Machine, I Now Wander the Dungeon." Released on July 5, 2023, and set to run for 12 episodes until September 20, 2023, this delightful series promises an exhilarating experience like no other.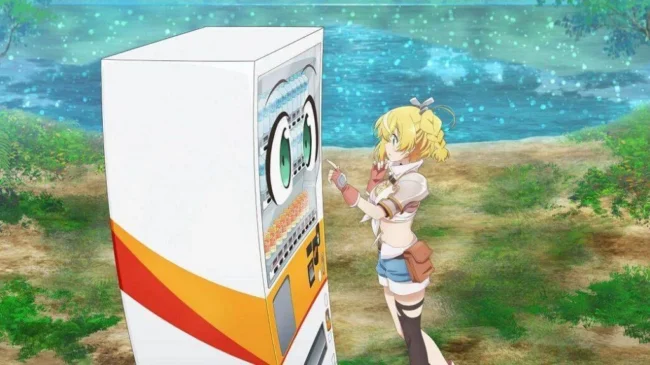 Imagine meeting an unfortunate demise only to awaken in a place entirely different from the mortal realm. This is the bewildering fate that befalls the protagonist of "Reborn as a Vending Machine, I Now Wander the Dungeon." What could have been a typical reincarnation into a brave hero or a mystical creature takes an utterly unexpected turn – our protagonist finds themselves reincarnated as none other than a vending machine!
Directed by the veteran Noriaki Akitaya and brought to life by Studio Gokumi and AXsiZ, this anime adapts the light novel penned by the creative mind of Kuma Hiru. From the very outset, "Reborn as a Vending Machine" takes on a fresh and light-hearted approach, seamlessly blending the elements of isekai, parody, economics, and reincarnation.
The whimsical journey begins when our protagonist discovers the limitations of their new form. Unable to move independently or engage in meaningful conversation, they are left to explore the fantastical world as an inanimate vending machine. Yet, despite the unconventional nature of their rebirth, our protagonists must navigate the perilous dungeon they now call home, filled with mysterious creatures, formidable challenges, and unexpected allies.
Amidst the trials and tribulations, "Reborn as a Vending Machine" never loses its charm, delivering a delightful mix of adventure and comedy that leaves audiences both amused and enamored. As this peculiar tale unfolds, viewers are taken on an extraordinary ride, uncovering the potential hidden within the seemingly ordinary existence of a vending machine-turned-adventurer.
If you've been yearning for an anime that breaks the mold and ventures into uncharted territories of creativity, "Reborn as a Vending Machine, I Now Wander the Dungeon" promises to deliver an unforgettable experience. So, buckle up as we journey through a world where even the most unexpected of beings can make an impact on the course of destiny.
Top 10 Anime Like Reborn as a Vending Machine, I Now Wander the Dungeon
In the following section, we'll delve into a carefully curated list of anime series that share similarities with "Reborn as a Vending Machine, I Now Wander the Dungeon," allowing you to continue your venture into the realm of fantasy, comedy, and thrilling escapades.
Reincarnated as a Sword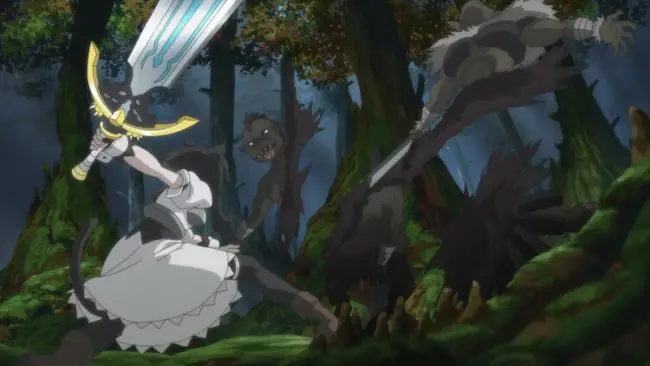 In "Reincarnated as a Sword," a 30-year-old salaryman and games enthusiast dies and is reborn as a powerful sentient sword in a magical world. Teaming up with a young cat-eared girl named Fran, the duo embarks on a thrilling quest to explore dungeons, defeat monsters, and uncover the sword's true potential. This unique isekai anime combines action, fantasy, and an endearing master-sword relationship.
That Time I Got Reincarnated as a Slime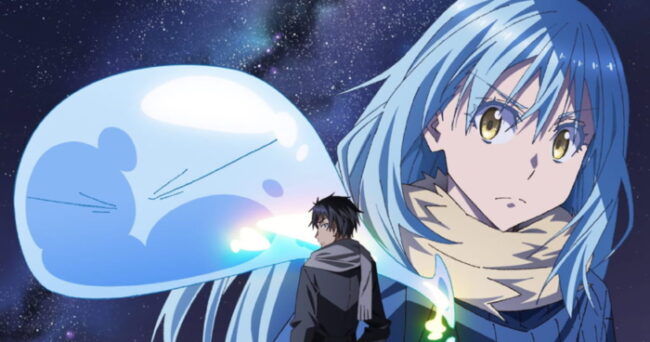 After being reincarnated as a powerful slime monster, Satoru Mikami finds himself in a new fantastical realm. In "That Time I Got Reincarnated as a Slime," he builds a diverse community of monsters that maintain a friendly relationship with humans and other species, aiming to create a harmonious world. With a blend of humor, politics, diplomacy, and epic battles, this anime takes viewers on an enthralling journey.
Reborn to Master the Blade: From Hero-King to Extraordinary Squire ♀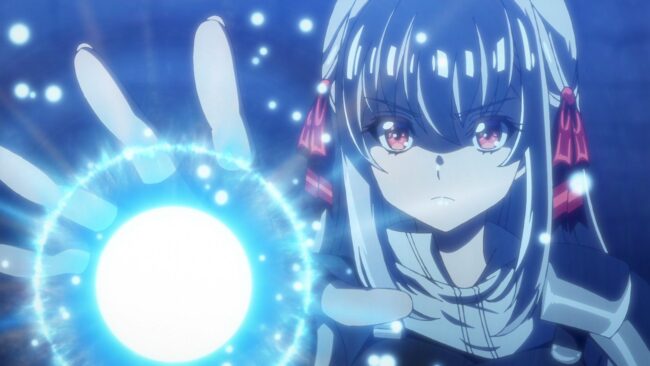 In a twist on the typical isekai formula, the Hero-King, Inglis, is unexpectedly reincarnated as a young girl in a world of swords and magic, hundreds of years in the future after his death. Determined to become a master swordswoman once again, Inglis, now a female squire, sets off on a gender-bending adventure filled with swordplay, comedy, and a whole lot of action.
Campfire Cooking in Another World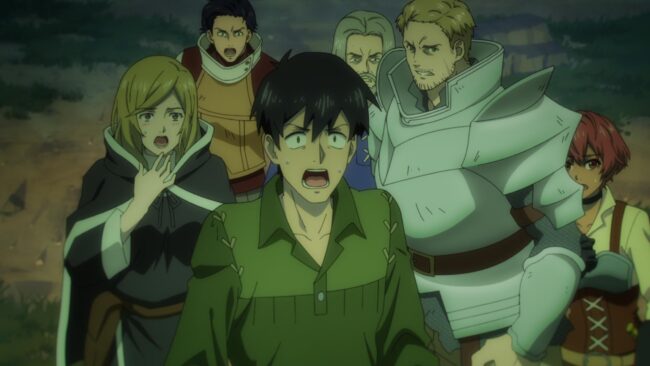 When a salaryman named Mukōda gets transported to a fantasy world, he decides to abandon the dangerous path of a hero and instead explore as an ordinary adventurer with a powerful Fenrir, as his familiar. "Campfire Cooking in Another World" follows Mukōda as he charms both monsters and humans with his delectable cuisine, through the help of his unique skills "Online Grocery," creating heartwarming connections through the power of food and camaraderie.
Related Post: 10 Anime Similar to Campfire Cooking in Another World with My Absurd Skill
So I'm a Spider, So What?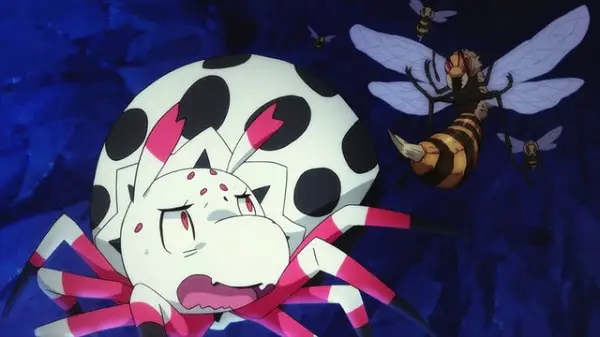 After a high school student perishes in a classroom incident, she is reborn as a small spider in a perilous labyrinth. In "So I'm a Spider, So What?" viewers follow her struggle for survival and growth, as she faces numerous challenges, evolves, and gains unique spider-related skills. This anime offers a fresh perspective on isekai with a quirky and resourceful protagonist. What's even more amazing is that there's more to its story than meets the eye, as the entire story was presented in a non-linear narrative which makes it a bit confusing but at the same time, exciting.
The Great Cleric
"The Great Cleric" revolves around the journey of a salaryman who reincarnates as a teenaged boy and named himself Luciel, with an aptitude to learn various healing abilities. With the power to mend wounds and cure ailments, he embarks on an adventure to help others and bring hope to a world filled with danger and darkness. It's one of our recommended anime from the summer 2023 seasonal lineup.
Didn't I Say to Make My Abilities Average in the Next Life?!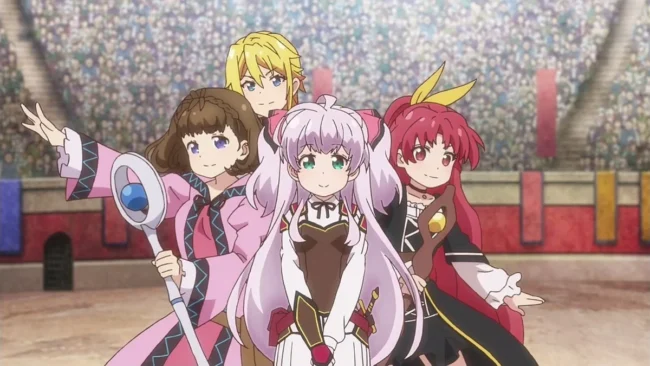 Tired of standing out due to her extraordinary abilities in her previous life, Kurihara Misato reincarnates in a magical world with one request: to lead an average life. However, her wish backfires as she ends up with abilities still far beyond the norm. In this humorous anime, Misato navigates her way through hilariously average yet not-so-average adventures.
Ascendance of a Bookworm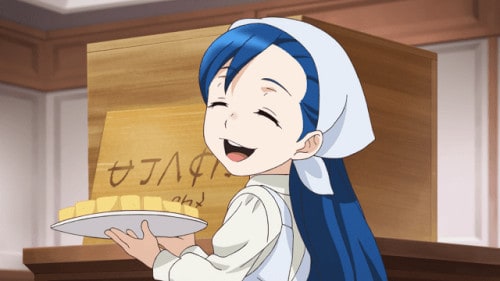 This anime tells the story of Motosu Urano, a book-loving bibliophile who dies and is reborn as a frail young girl named Myne in a world where books are scarce. Driven by her passion for reading, Myne resolves to create books in any way she can, setting off on a heartwarming journey of knowledge, friendship, and overcoming adversity.
The Reincarnation of the Strongest Exorcist in Another World
When the powerful exorcist Haruyoshi dies while vanquishing demons, he finds himself reincarnated in a world where magic and demons are real. Now possessing immense powers, Haruyoshi, now known as Seika promises to avoid the same mistake he had in his past life while forging new alliances and keeping his past a secret.
Related Post: Our Top Recommended Anime Like The Reincarnation of the Strong Exorcist in Another World
The Faraway Paladin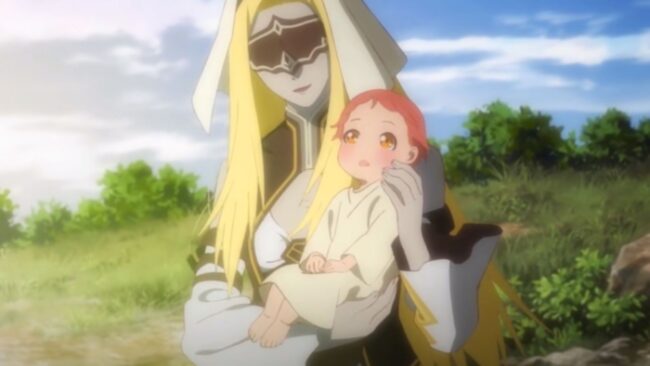 "The Faraway Paladin" follows the story of William, a boy who reincarnates as a baby in a world of swords and sorcery. Raised by three undead beings, he learns the ways of chivalry, magic, and the mysteries of the world. As he grows, William seeks to unravel the truth about his past and fulfill his destiny as a revered paladin.
With these ten anime series, fans of "Reborn as a Vending Machine, I Now Wander the Dungeon" are sure to find a plethora of captivating adventures, humorous moments, and imaginative worlds to explore. Each anime offers a unique take on the isekai genre, and viewers are bound to discover new favorites among this fantastic selection.
From sentient swords and diplomatic slimes to gender-bending adventures and heartwarming journeys, these series offer captivating stories filled with magic, growth, and humor. Embark on these extraordinary tales and witness the unlikeliest of heroes leaving their mark on thrilling adventures in fantastical worlds. Happy watching!
Last Updated on July 30, 2023 by Yu Alexius