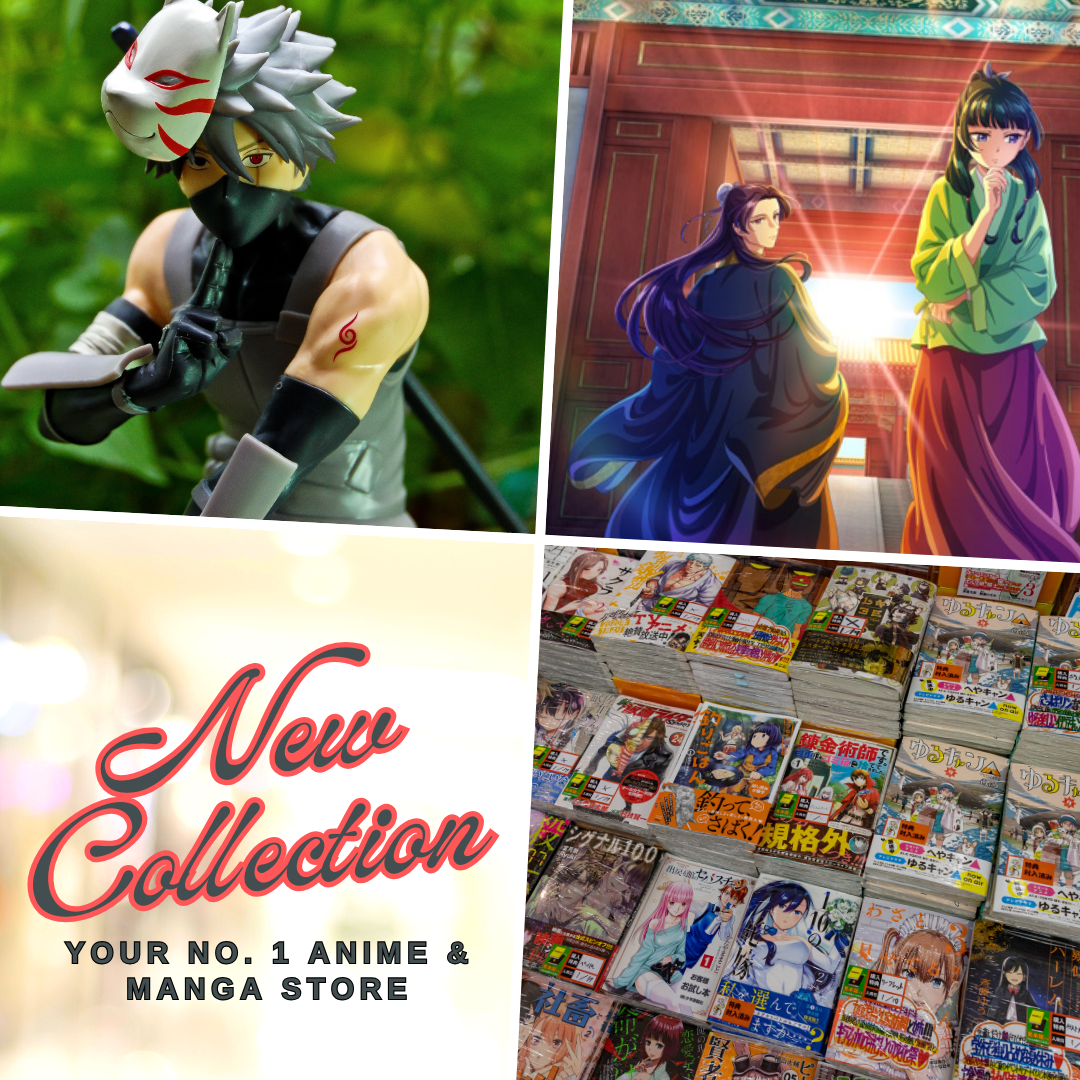 Chinese animation had been a fantastic ride so far especially to its avid followers all these years. We came across many shows but I think the one that often sticks with our memories are the great series and those shows that keep on airing consistently and accumulate hundreds of episodes. Now, the latter felt like a bit of a push over but I've stumbled upon many donghua viewers on various Reddit communities that they often search for Chinese anime with 100 episodes or more. That actually sparks my interest to check some of them aside from my usual favorites.
Now, that I've seen a fair share of Chinese animation these past 6 years, I can safely assume that donghua with over hundreds of episodes may not be the best in terms of animation quality but they often are engaging and compelling enough to make the viewers want more. I think that's one of the reasons why these shows are still popular in China gaining millions and billions of playbacks throughout their run. Nevertheless, there are also many gems in Chinese animation that keeps on airing for so long and some of them are must-watch shows that I'd like to recommend to every donghua fan.
Since I've mentioned that donghua fans of Reddit and even those from other communities might be asking – Which Chinese anime have over 100 episodes? I've prepared a short list of my top recommended donghua that spawned hundreds of episodes since its initial premiere. Some might have been familiar titles to you, or some are shows that you have seen somewhere but haven't really delved into it yet, then I think this is a sign for you to start watching them.
Soul Land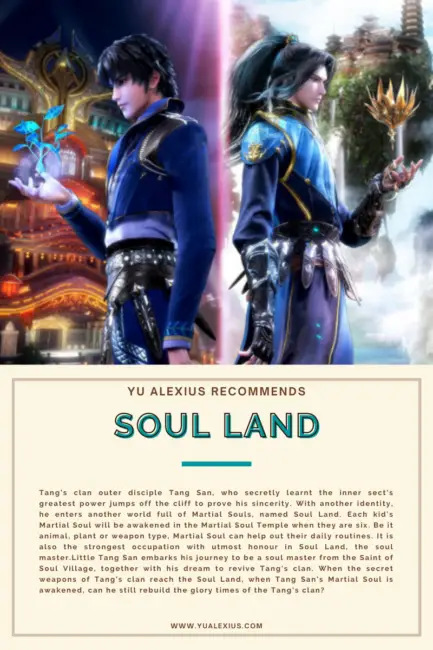 Douluo Dalu | Of course I have to start the list with the most popular donghua in China and that is no other than Soul Land, an adaptation of Tang Jia San Shao's novel of the same name.
The series first aired in 2017 and run for 26 episodes. When it returned for its 2nd season in 2018, it then aired continuously since then which leads to it accumulating over 200 episodes as of now. It is also the most-watched donghua in 2020 and 2021 domestically, accumulating billions of playbacks throughout its whole-year stint.
Battle Through The Heavens
Doupo Cangqiong | Whenever we talk about Soul Land, the next title on our list always comes along with it. Battle Through The Heavens must have been one of the most popular donghua right now even to non-Chinese fans who fell in love as time passes by. After all, the series keeps on improving since it first aired in 2017. It also has one of the best-animated fights I've seen from any donghua so far which peaked during The Three-Year Agreement special episode that aired in 2021.
It may not have the same numbers as Soul Land right now, but Battle Through The Heavens is currently set to have over 100 episodes with its 5-season stint, and several special episodes.
Fox Spirit Matchmaker (155)
Huyao Xiao Hongniang | The long-running Chinese romance and drama anime Fox Spirit Matchmaker is next on our list. It is one of the few donghua in a 2D format that gets over 100 episodes. It aired in 2015 and since then accumulated a total of 12 seasons and over 150 episodes.
The Legend of Qin
Qin Shi Mingyue | The Chinese classic anime that endured the test of time and delivered a truly spectacular ride is no other than The Legend of Qin – a donghua that cemented Sparkly Key Animation as one of the pioneers and the epitome in producing a compelling 3D donghua.
Set during the warring states era of Ancient China, The Legend of Qin is a well-narrated and exhilarating story of adventure. An epic that tackles many issues such as heroism, betrayal, the politics of war, and many more.
The Legend and the Hero
Wu Geng Ji | Also known as the Chronicles of the God's Order, this donghua has over 100 episodes and had been one of the best Chinese anime when it comes to martial arts fights in 3D format. This is the 3rd donghua in this list from Sparkly Key Animation, the other two are Soul Land and The Legend of Qin.
Perfect World
Wanmei Shijie | Probably the youngest on this list, Perfect World has only started airing in 2021 but it aired continuously since then and it was able to reach over 100 episodes upon reaching its 3rd season. Animated by Shanghai Foch Film, Perfect World is the classic Chinese high-fantasy donghua that shares similarities with many xinxia out there but I think it was Soul Land that comes closest to it as they both shared many plot elements. Perfect World is a story of hardship, betrayal, and surpassing all adversities.
Tales of Demons and Gods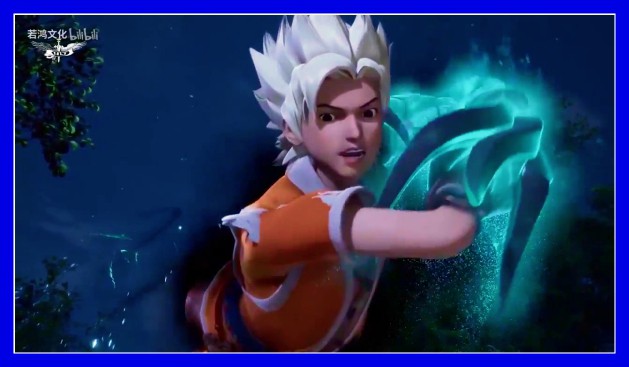 Yao Shen Ji | Adapted from one of the most popular Chinese web novels, this donghua had been a long-running series with over hundreds of episodes and spawned more than 7 seasons already. It is one of the short donghua that I highly recommend to everyone.
The animation quality is a bit rough, especially during the early seasons, but it somehow keeps improving, and with engaging stories that feature cultivation, revenge, and betrayal – Tales of Demons and Gods feels like an old and familiar friend.
Spirit Sword Sovereign
With over 300 episodes, this donghua had become one of the most-watched series in China, just a little bit behind Soul Land and in close competition with Tales of Demons and Gods in the number of playbacks. The series also features betrayal and revenge, and all the efforts and hardships that it takes to reach the peak of cultivation once again but this time with a little trick and cheat in the MC's sleeve.
Peerless Martial Spirit
Jueshi Wu Hun | Next is flaunting its over 200 episodes, Peerless Martial Spirit is just like any of the cultivation donghua that we had. Nonetheless, despite the familiarity, it has its own flair that gives a fun and compelling ride, especially to the fans of revenge and cultivation plot.
Further Recommendations
Aside from the 10 donghua that I've mentioned above, here are some more Chinese anime with 100 episodes or more that you should also add to your watchlist if you wish to binge-watch them in one sitting, or simply cherish the experience in the long run.
The First Immortal of the Seven Realms (Qi Jie Diyi Xian)
I Upset Millions of Cultivators (Wo Qi Ku Le Baiwan Xiulianzhe)
Against the Sky Supreme (Ni Tian Zhizun)
Lord of the Universe (Wan Jie Shenzhu)
One Step Forward Freedom (Dubu Xiaoyao)
Ten Thousand Worlds (Wan Jie Duzun)
Supreme Galaxy (Xinghe Zhizun)
Wonderland (Wan Jie Xian Zong)
Supreme God Emperor (Wu Shang Shen Di)
Martial Master (Wu Shen Zhuzai)
Shu Ling Ji