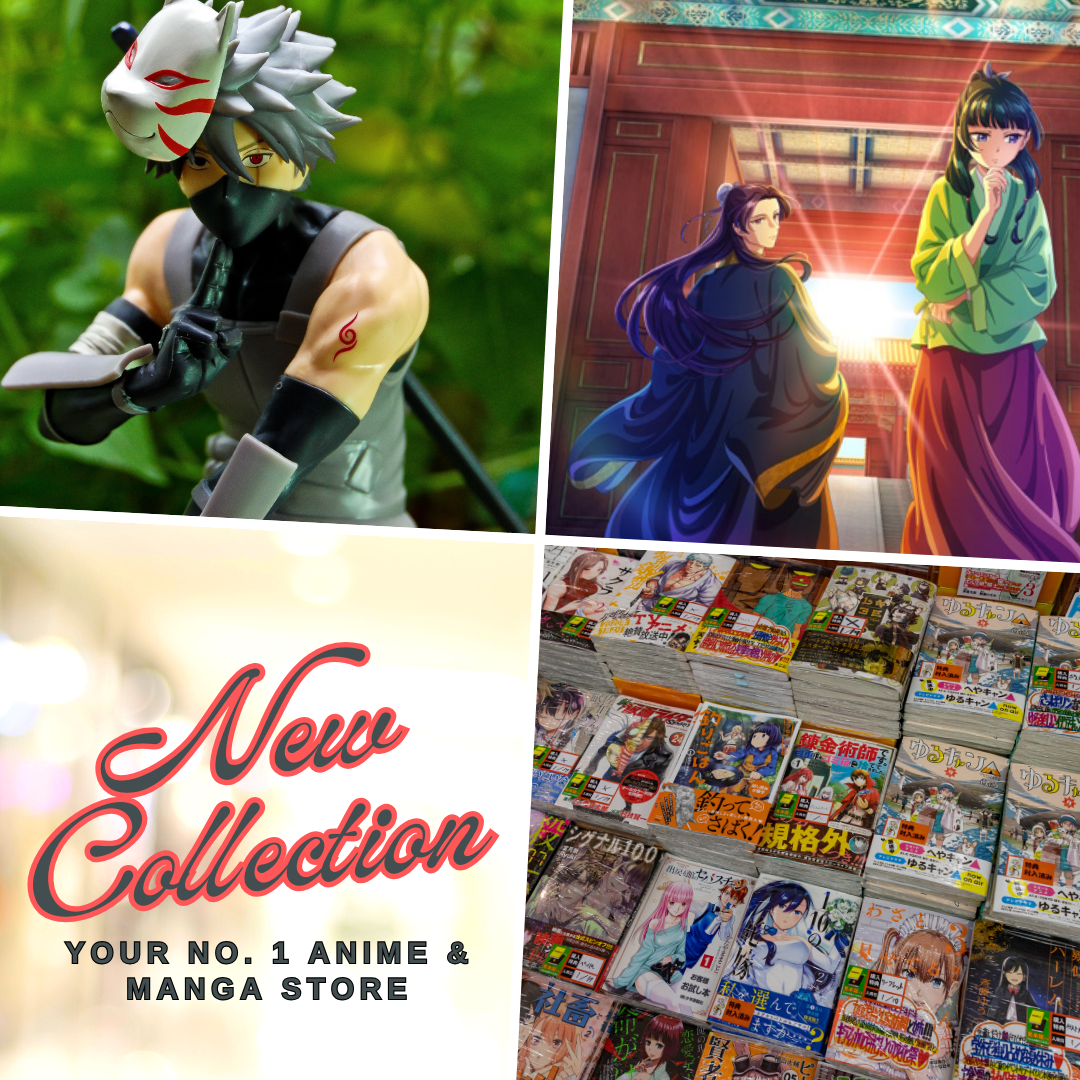 A tale of exorcism and navigating through differences is the icing on top of this 2023 supernatural anime called Malevolent Spirits: Mononogatari.
A story about a young boy and a girl who happened to live under the same roof due and they have their own respective circumstance to deal with. But what kind of bond will they share as they get to know each other and the fragment of fate connects them? That's what we ought to discover as we keep on watching Mononogatari this winter season.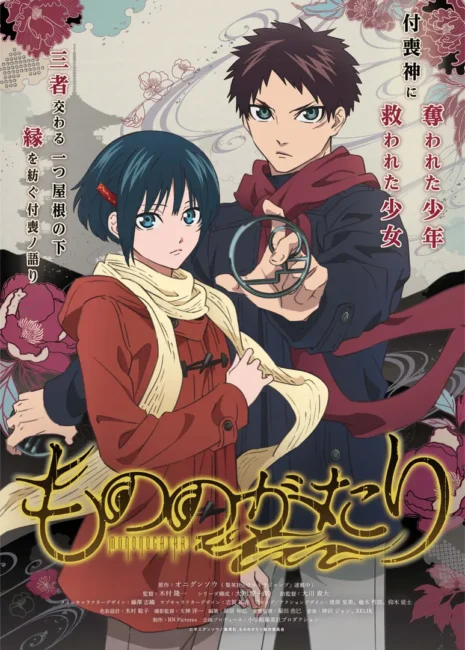 Personally, Mononogatari is one of my favorite anime airing this winter as it offers a rather refreshing take on such old cliches as exorcism. It feels like Grancrest Senki, an old and generic plot that was told beautifully and so far, that's what Mononogatari is giving us all.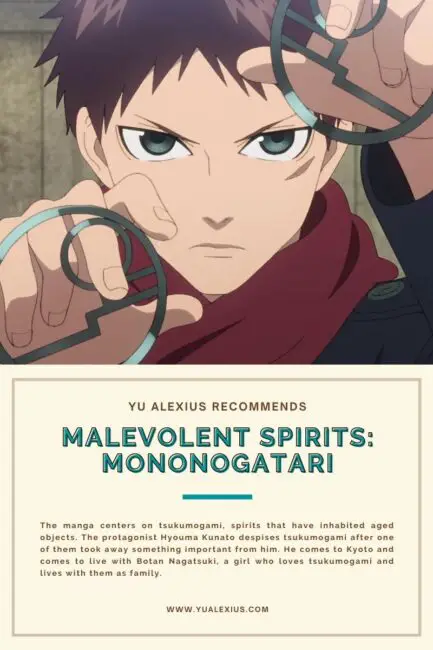 Now, if you wish to discover more anime like Malevolent Spirits: Mononogatari, then you're in the right place as we prepared our list of top recommendations here so you can add them to your watchlist.
Noragami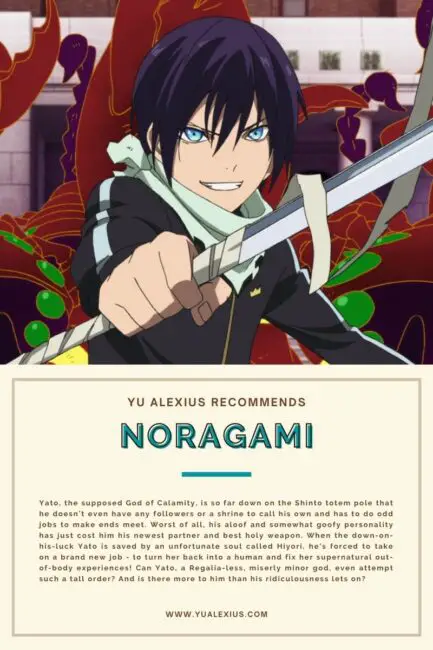 The story of the Stray God, Noragami is an action-packed and fully loaded drama anime to follow. While Mononogatari has Tsukumogami, then Noragami has its counterpart in the existence of Phantoms, creatures that can influence humans and gods often fight with them.
Mononoke
Just like the Phantom that can influence humans, the same can be told too about these mononoke, supernatural creatures that embody human emotions such as hatred, grief, and any malevolent intents. Like the Tsukumogami, they are entities that can be sealed or destroyed, albeit the Medicine Seller often go with the latter options in dealing with them.
Jujutsu Kaisen
Coming next is a title that you guys might be familiar with. We can't talk about exorcism and the sealing of spirits or supernatural creatures without mentioning Jujutsu Kaisen, the 2020 breakout anime. The anime brings sorcerers who fight curses and sealed them away and believe me if you want pure action, Jujutsu Kaisen is an anime that you should check out next.
Gingitsune: Messenger Fox of the Gods
Let's get a bit light-hearted in this slice-of-life anime where a successor of a family shrine befriends the spirit of a sacred silver fox, quite similar to how Botan treated her Tsukumogami acquaintances as her own family.
The Morose Mononokean
If Botan shares a friendly bond with Tsukomogami, Hyoma loathes them and that is also what we can feel with The Morose Mononokean and one of its main characters who share some deep hatred towards supernatural spirits. However, this anime follows how his life will change with the arrival of a new assistant who teaches him a lesson about friendship and connection.
Blue Exorcist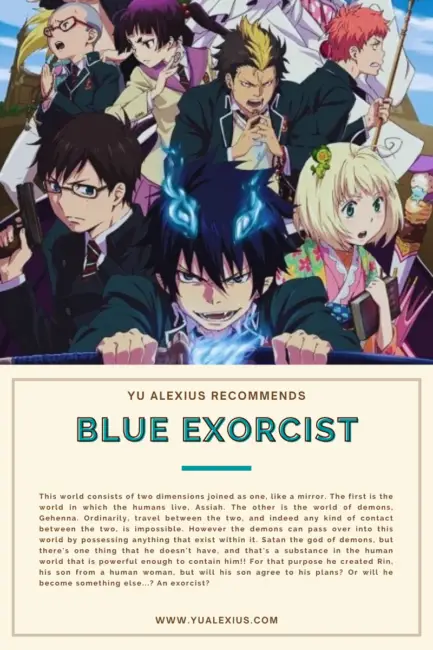 If Satan gets reincarnated as a human, what do you think will he look like? Well, don't think too hard about it and simply watch Blue Exorcist, both a hilarious and action-packed anime that you should add to your watchlist if you're a fan of supernatural and exorcism antics.
Saiyuki
Fighting youkai and sometimes getting to know their stories and the bonds that they shared with humans are only some of the common yet interesting cliches that make this classic anime a fun ride. Saiyuki series which has been composed of many installments is a must for fans of Japanese and Chinese myths with elements of action, horror, and comedy beautifully blended together.
Kekkaishi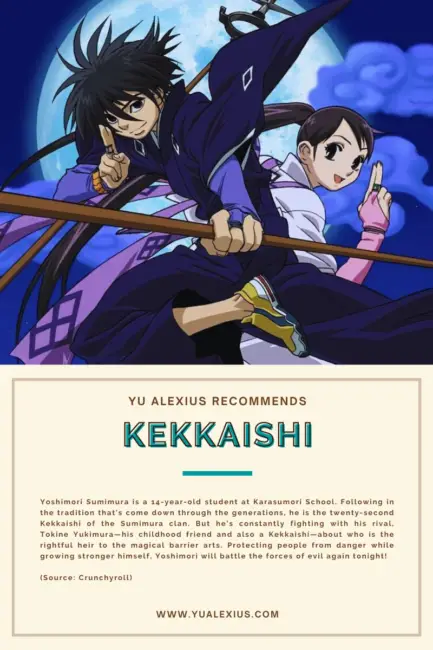 We have two young exorcists in this anime who came from rival clans, just like Hyoma and Botan although the teenagers from Mononogatari are not from clans that opposed each other and instead help each other. Kekkaishi as an anime is both a hilarious and fun ride, with the common exorcism antics that we often get from other shows. But it has its own appeal that I bet many shounen fans will love.
Seraph of the End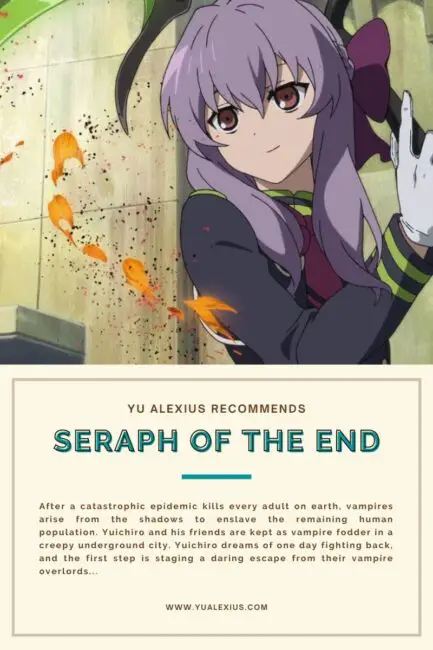 A war between races, Seraph of the End brings a story of humans versus vampires, in a world where the latter came to dominance, the seed of hatred continues and we follow the story of two survivors as they deal with their own respective trauma and fought for what they thought is right.
Twin Star Exorcists
This action and romance anime about exorcism with the two main characters standing hand in hand with each other despite their differences will somehow remind you of Hyoma and Botan from Malevolent Spirits: Mononogatari. Here, we follow their tale as they take to get rid of the world of monsters called Kegare, or Impurities.
Last Updated on February 10, 2023 by Yu Alexius