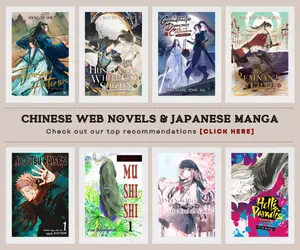 One of the most beloved yet rather underrated slice-of-life and comedy donghua in recent years is coming back this summer and that is Take My Brother Away Season 5 which is scheduled for release on June 29.
The hilarious yet dynamic bonds of siblings Shi Miao and Shifen are amazing that it made many fans anxiously wait for its return whenever a new season had been officially announced since its first aired in 2017 with the Japanese title of Ani ni Tsukeru Kusuri wa Nai!.
Take My Brother Away Season 5 Announcement
It was during the 2021 Tencent Video Animation annual conference that Take My Brother Away Season 5 had been unveiled along with several returning sequels and new works slated for the 2021-2023 donghua lineup of Tencent Video.
The donghua was adapted from a Chinese web comedy manhua Kuai Bai Wo Ge Dai Zou or also known as Please Take My Brother Away which was written and drawn by You.Ling, a famous twin cartoonist group from China. They are the creator of several well-received manhuas in East Asia such as Toutiao Dou Shi Ta (Top News King), Di Er Mo Shi (MODE II), and You Ge Mimi Guan Yu (There is a Secret About You).
Synopsis
What's your brother like? To Miao, her brother Fen is someone who would tease her and make her explode 100 times a day; not a peaceful day as the two are fighting every single minute. However, when troubles come, Fen will become a caring, loving brother who protects his little sister at all costs.
Since 2017, the Take My Brother Away donghua adaptation had spawned several seasons with the most recent, the 4th season airing in August 2020. Now, with its 5th season coming over this summer of 2022, there's no doubt that Take My Brother Away had been a successful adaptation that captured the hearts of many Asian fans.
Animation Studio & Release Date
The series was first animated by studio Fanworks and Imagineer, however, Take My Brother Away Season 5's production is handled by Planet Cartoon which first collaborated with Fanworks and Imagineer during the 3rd season of the donghua.
Take My Brother Away Season 5 release date is scheduled on June 29, 2022; and is slated to get 12 episodes. There's no specific announcement yet if the donghua will be released in the Japanese dub, but since the first 4 seasons had been released in this manner, there's a big chance that the 5th season will receive the same treatment.
Where to Watch Take My Brother Away Season 5?
Aside from your usual favorite anime websites, the donghua is also available on various Chinese anime sites and on its official outlet on Tencent Video here: 快把我哥带走 第5季
Last Updated on September 20, 2022 by Yu Alexius