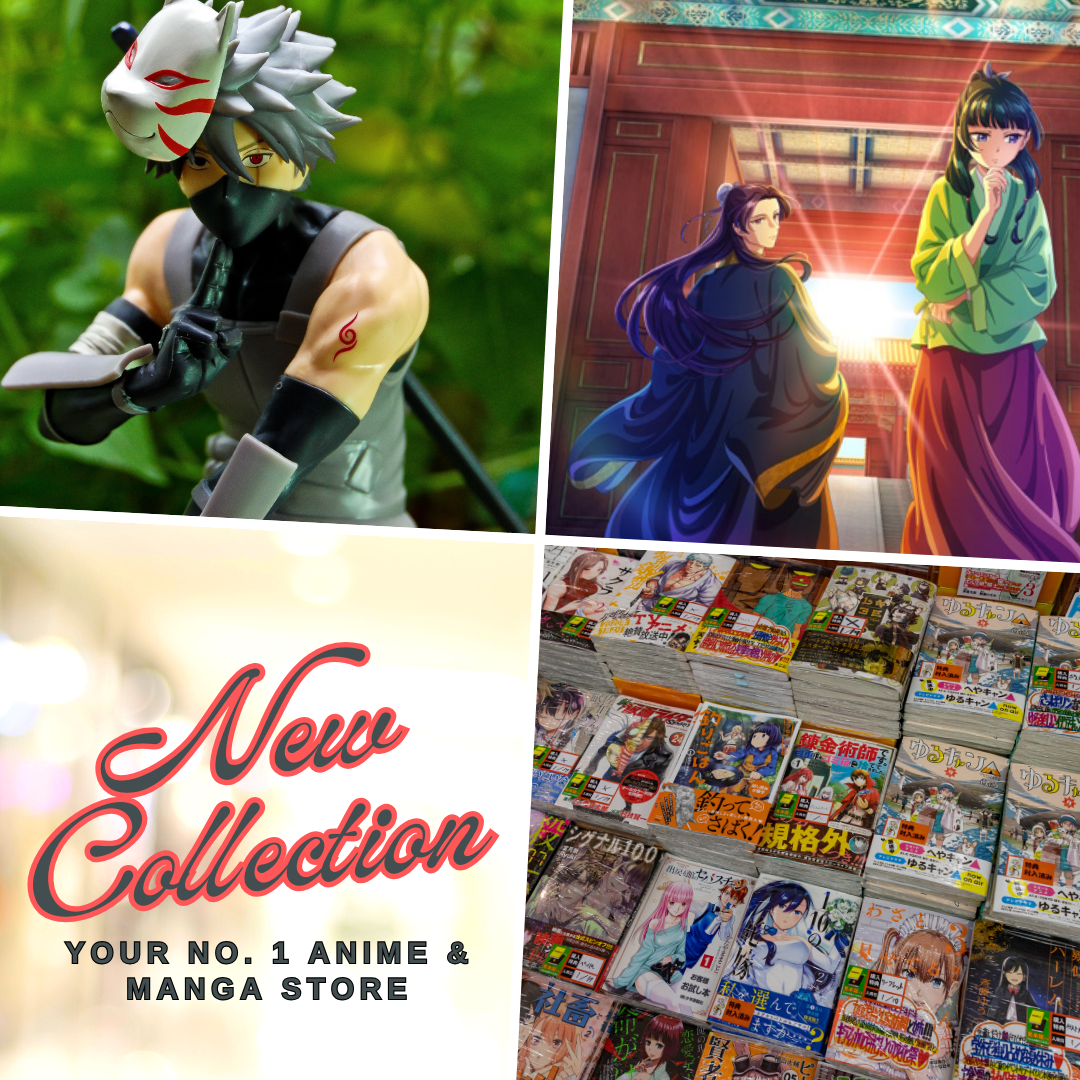 Musical anime often allow us to sing our hearts out no matter what the vibes are. It can be as melancholic as Your Lie in April, wild and explorative as Kids on the Slope, or inspiring and sentimental as Carole & Tuesday, and sometimes, it has plenty of powerful messages to tell as shown in Kono Oto Tomare: Sounds of Life.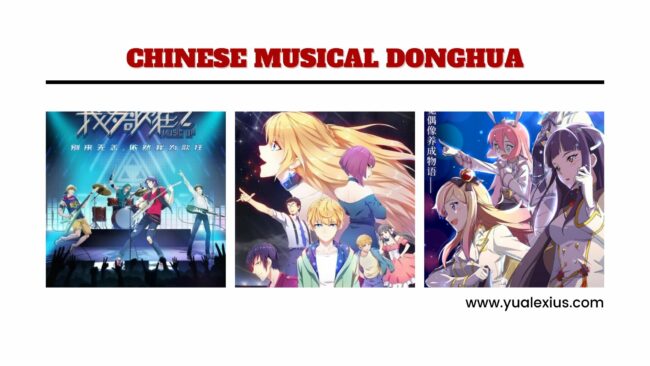 The series that I've mentioned earlier are only some of the best anime about music and related themes that everybody can definitely enjoy. However, as a donghua viewer, have you ever wondered if there's any Chinese musical anime out there? That's kind of peculiar to ask since we often get cultivation and martial arts stories in many donghua but too few outsides of those cliches. That is why Chinese psychological donghua like Face on Lie (Huang Yan), or the modern story of The King's Avatar are rare gems in Chinese animation.
Top Recommended Chinese Musical Anime
Nevertheless, Chinese musical anime never comes short despite being not as popular as the other genres, it actually has quite a following among viewers both locally and internal viewers. The catalog may not be as think as cultivation or those stories that belong in wuxia and xinxia, but we sure do have interesting titles in the group and I've listed some of them in the list below for those viewers who wish to watch music donghua by any means.
Music Up!
Wo Wei Ge Kuang | This classic had been a cult on its own despite having noticeable flaws. Music Up! is the first boyband donghua in China and while it is not strong narratively speaking, it has become insanely popular among younger audiences in the early 2000s through its merchandise and in other mediums. It is a youthful story of teenage romance and dreams, a typical coming-of-age story that anyone can relate to and get inspired to.
The donghua is animated by one of China's oldest animation studios, Shanghai Animation Film Studio which was the force behind China's Golden Age of Animation and produced many of its classics between 1955-1970.
Synopsis
Four young teenage boys share a common vision and passion for music. They come together overlapping their own personalities and ideas. In the process, they encounter a lot of difficulties as any youth might have. The story is unfolded as the band grows up. Academic, personal conflicts, family, friendship, and emotional problems are all intertwined. With the help of teachers, students, and friends they try to achieve their dreams.

Source: Wikipedia
Music Up! Reborn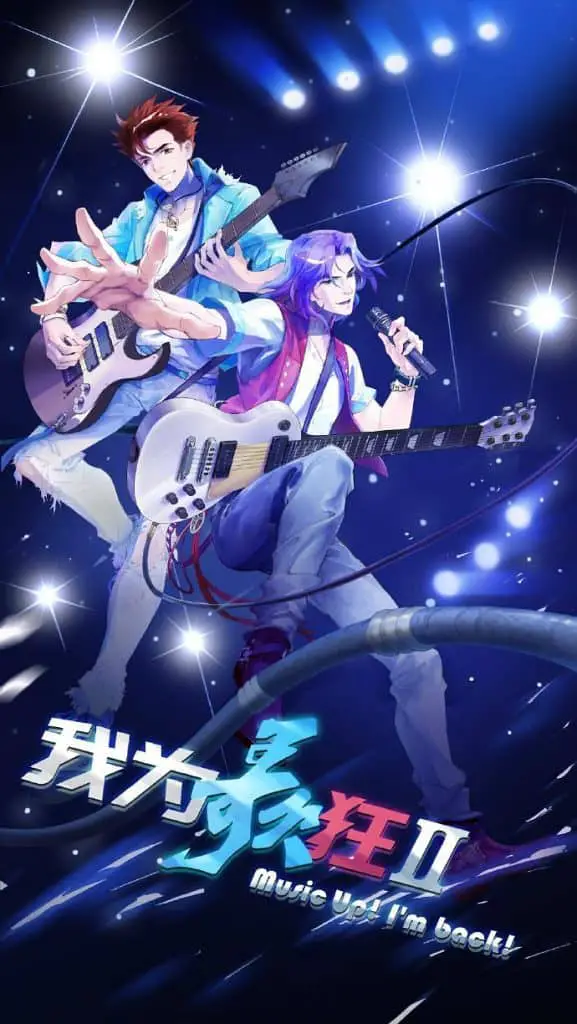 Wo Wei Ge Kuang: Xuanlu Chongqi | Considered by donghua fans as the sequel to Music Up! or sometimes, its reboot, this is the story of youthful dreams narrated to young audiences of today's generation. It was released in 2020 by Shanghai Animation Film Studio and features the exciting teenage life of young dreamers and their story of friendship and working hard for their dreams. It feels amazing to watch this, especially to the fans of the original series since it took almost 20 years for this sequel to happen.
Start to be a Star Today
Jintian Kaishi Zuo Mingxing | Also known as Super Star, this is one of the few yet popular idols donghua from China. There's a comedy, music, and slice-of-life antics in this series as it highlights the typical show business life and those people who aspire to get famous and pour their utmost effort to realize their dreams. In a nutshell, Start to be a Star Today follows the story of a young talented man who one day had to replace his popular idol sister on stage, and thus, he has to dress as a girl despite his traumatic experience before. Now, that's kinda amazing since a theme like this is not often common in Chinese animation.
Synopsis
Qin Ze is a young man who has just entered university. From an early age he excels in singing but following a trauma, he is no longer able to sing in public. However one day, his twin sister Qin Ya, a popular singer, will change his fate by asking him to replace her.

Source: Nautiljon
Wuxian Shaonü 48
Wu Xian Shao Nu 48: Infinite | Alright, this is another Chinese idol anime and you wouldn't expect there's stuff like this in Chinese animation. From Seven Stone Entertainment and Tencent Penguin Pictures, the donghua is a combination of music and science fiction as it tells the story of young girls from different worlds joined together hand in hand for their shared interest in music and a whole lot more.
Synopsis
Series inspired by SNH48, the former sister group of AKB48. The story takes place in 2047. We follow the story of several young girls, each coming from different dimensions. All of them want to join the new project group 48.

Source: Nautiljon
And2 Girls
An Tu! An Tu! | So, this Chinese music anime is another idol donghua that aired in 2018 and follows music and slice-of-life antics that we often find in many animated stories about girls trying their best to reach their dream of becoming a performer, an idol.
Synopsis
The animation And2 Girls is based on the five members of the virtual idol group And2girls. The story takes place after the era of Big Power Outages in which Shang Jing City has become an international metropolis due to energy reserves and development. Idols have also become recognized by everyone and sought after. Studying at Music&Art Private High School, the five girls encounter acquaintances and companions for their common purpose. They make unremitting efforts for the goal, boarding the summit of Star List through the match, to prove their strength!

Source: Guodong Subs
Dream Girl
Fei Meng Shaonü | An original musical donghua from Alpha Animation with tons of comedy and music that is just as good as you can get from many idol anime out there.
ReVdol! -VIRTUAL IDOLS NEXT TO YOU-
Zhandou Ba Geji! | Also known as Fighting Singer, this long-running idol donghua has plenty of music to showcase that feels good in the ear. It is produced by Happy Elements and was first released in 2018 through Bilibili.
Synopsis
5 girls who want to become "Swan" are ready to "fight". What greeted them was hellish training… and what was even crueler was that only three of the five of them were left behind. For their beliefs and dreams, the 5 people tried their best to face the brutal competition and completed rounds of training. In the end, what awaits them is a no-complaint and no-regret assessment. And the evaluator who decides whether they stay or go – it's you.

Source: Bilibili, translated.
Feeling from Mountain and Water
Shanshui Qing | From Shanghai Animation Film Studio, this kinda classic donghua about traditional music that was released in 1988 is just as good and mystical as it gets. It is a dialogue-less donghua with musical and philosophical aspects. It somehow reminds me of my favorite anime film from the 80s, Angel's Egg.
Synopsis
The only noises you can hear are the sounds of water and wind. The story shows us a young girl and an elderly man. She cares about him and in a return, he gives her guqin lessons.
Payback 45″
Huanji 45 Miao | When action, music, and sci-fi collides, you'll get this donghua which was produced by Youku and animated by Xanthus Media in 2021.
Be Idol Or Be Lover
Tuan Nei Jinzhi Lianai | Wait a minute, if you're thinking that this is a BL donghua based on the cover, hold your breath first. This cross-dressing donghua with idol and band elements just reminds me of many Korean and Chinese TV dramas I've seen so far. It is an upcoming donghua with comedy, music, and romance for the viewers to enjoy.
Synopsis
Teenage girl Xia Shicheng entered the boy group Zebra dressed as a man. After her debut, she quickly became popular, and she also grabbed the limelight of the leading star Gu Lan. And just as the popularity of the male group was soaring, Xia Shicheng found herself being targeted, her true gender was hovering wildly on the verge of exposure.
Last Updated on September 20, 2022 by Yu Alexius