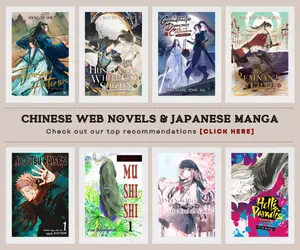 Hey guys, there's a new donghua in town that I think we should keep an eye on upon its release this 2022. Make Money to be King or also known as Wo Kao Chongzhi Dang Wudi have that angst of an appeal that reminds me of Spare Me, Great Lord! (Da Wang Rao Ming) which made me quite excited for no apparent reason and am riding this hype.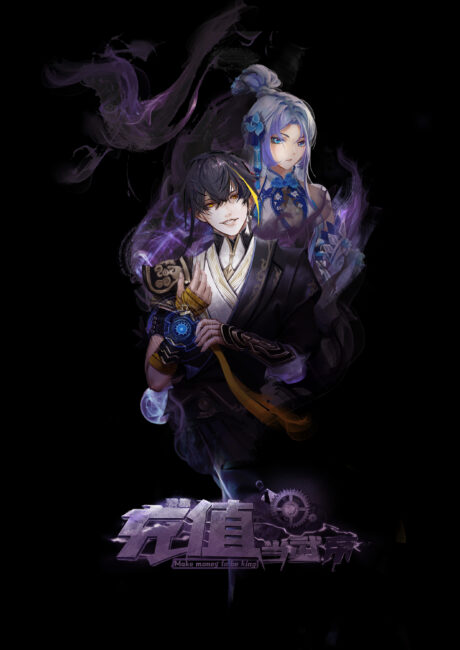 To give you guys an update and overview about this new donghua (Chinese anime), I'll be sharing some details about Wo Kao Chongzhi Dang Wudi that every fan and viewer must know such as its release date, its production committee, its source materials and some teasers as an early glimpse on it.
Make Money to be King (Wo Kao Chongzhi Dang Wudi) Overview
Wo Kao Chongzhi Dang Wudi is the official title in Chinese of this new donghua from the spring 2022 lineup of Tencent Penguin Pictures. It is also known in English as Make money to be king or I rely on recharge to be Emperor Wu, or to make it all simple, this is a story of someone who uses money or anything of value in exchange for reaching or achieving his goal, now that actually sounds expensive, isn't it? This is how we watch a cultivation story with money involved, in this case, it is spirit stones that serve as the monetary unit in the cultivation world of this donghua.
However, Make Money to be King is not just a cultivation story, this is in fact similar to Sword Art Online, Log Horizon, and Overlord, with the twist of the main character being trapped in a Virtual World and losing his memory, now that sounds like .hack//Sign, a 2002 MMORPG anime where the main was trapped in the game and lost his memory in the process, leading to a glitch in the system.
Nevertheless, instead of finding the glitch and fixing it, the story of Make Money to be King will follow the main character's journey to the top of the cultivation in that virtual world through a special trick that he had found that only suits the cash players of any MMORPG games out there since the MC greatly relies on top-up to get stronger.
The donghua is adapted from a Chinese web novel of the same title which was written by author Banzhuan with the following synopsis:
The earth's energy is depleted, Lin Yi changed his fate and participated in the internal test of "Spirit Continent", but he lost his memory due to a system failure and was trapped in the game. The brutal plug-in, inexplicably embarked on the road of cultivation, the only fly in the ointment is that this system is a bit of a waste of spirit. Cultivation progress is too slow? The exercises are not powerful enough? Are weapons too weak? Simple, as long as there are enough spirit stones, any problem can be solved! In this way, Lin Yi relied on the blessing of the sky-defying system, crushed all the way like broken bamboo, several times in danger, rescued the mysterious girl Mo Baixue, broke through the army formation of armored soldiers, and defeated the huge boss who condensed the cold jade – guard the tomb. Beast, pass the test of demons… This continent seems peaceful, but in fact, it is full of dangers. Lin Yigeng met Zhou Buzheng, who wanted to be his younger brother in danger, and Ji Yunyu, the ice cube-faced who didn't know each other. The mysterious old man Shangguan Hong, who only served roast chicken, has a long way to go. When Lin Yi relies on the system to be invincible, he is kidnapped by the beautiful royal sister Wu Tian and goes deep into the underground tomb to explore…

Source: Tencent Video, translated.
With that being said, this is a fusion of modern and fantasy antics with which many online gamers might be quite familiar since it will also highlight common tropes among MMORPG players nowadays, both from the experts' and novices' perspectives.
Animation Studio & Release Date
Make Money to be King donghua adaptation is scheduled for release on June 21, 2022 and will run for 60 episodes according to Mundo Donghua.
Handling the production of Make money to be king is studio Soyep which is known for its works on several 3D donghua such as Peerless Martial Spirit, Spirit Sword Sovereign, Great Doctor Miss Nine, Proud Swordsman, Against the Sky Supreme, and Mad Demon Lord. While Tencent Penguin Pictures is serving as its producer.
Now, if you're wondering to watch the donghua upon its release, Make Money to be King will be available on its official page on Tencent Video 我靠充值当武帝.
Last Updated on September 27, 2022 by Yu Alexius