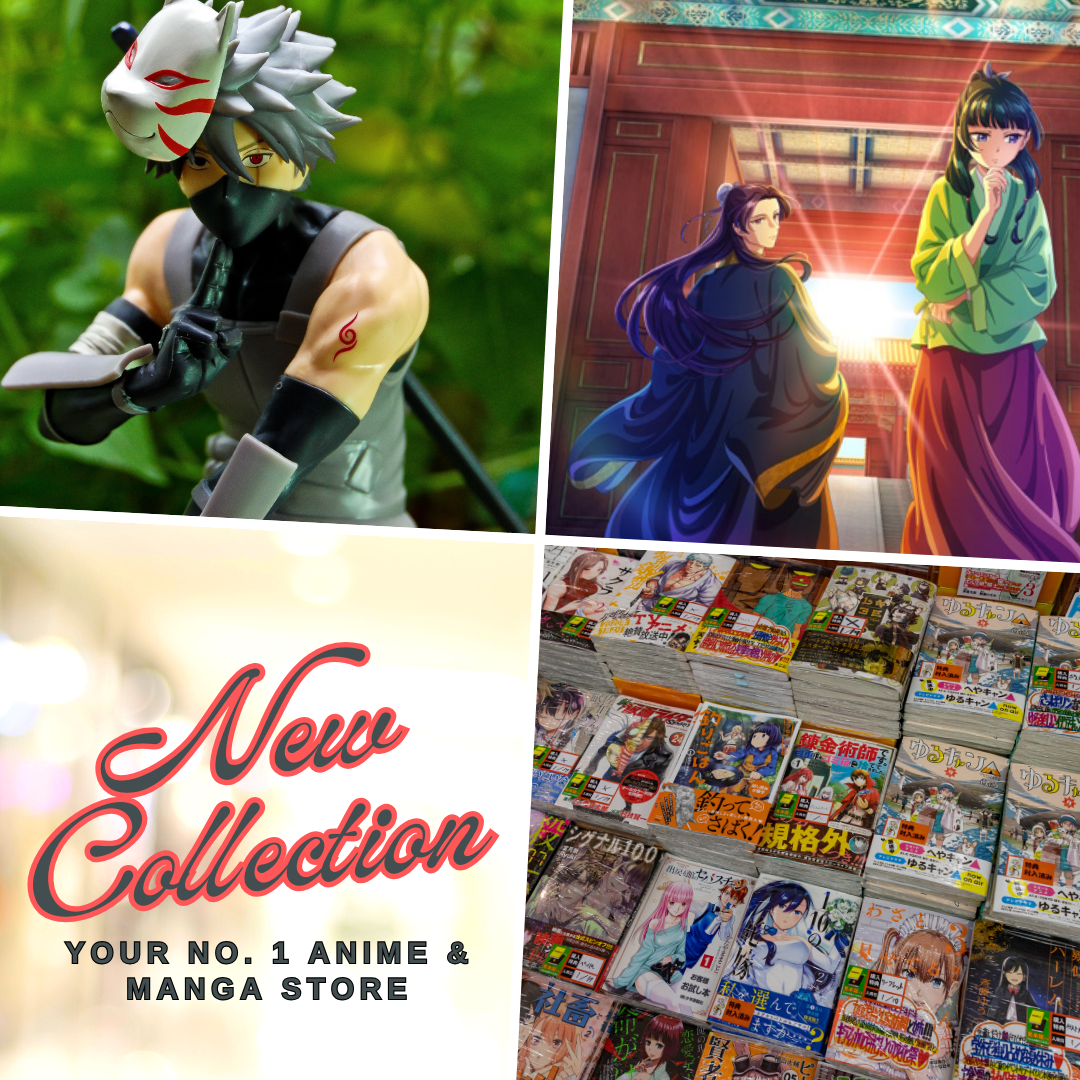 One of the most fascinating and often mesmerizing anime genres is musical or any story that involves music as its core component in developing its plot. It can be a subtle element to support the story or the whole course where the story runs through.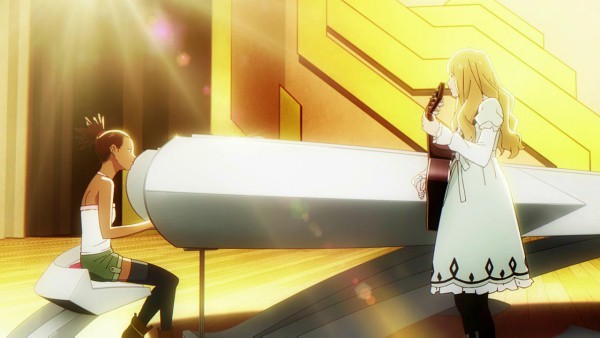 In recent years, we did have plenty of great and inspiring anime about music and also highlights pretty decent character development and growth which I think many viewers had enjoyed and found to be inspirational. Nonetheless, we also had some mediocre and rushed works but I still think it's part of an evolution, it's a part of the process of producing another masterpiece. Just like some of the titles that I have included in this recommendation list.
10 Emotional and Good Anime About Music
For fans and viewers who wish to listen to interesting and catchy songs, heartfelt melody, and a whole lot of well-written drama, here's our top recommended anime about music with every bit of character development and promises that we want in one way or another.
Carole & Tuesday
Coming first on our list is the original story of Carole & Tuesday from Studio Bones, literally a musical fest and wild ride from Mars. This stunning story of friendship bounded together by music is a great adventure to follow. A story about revolution through music, a story of meetings and partings, a story of learning more about oneself, a story of family – all being bounded by music, and through music – they started a revolution, they started a movement of change.
Kids on the Slope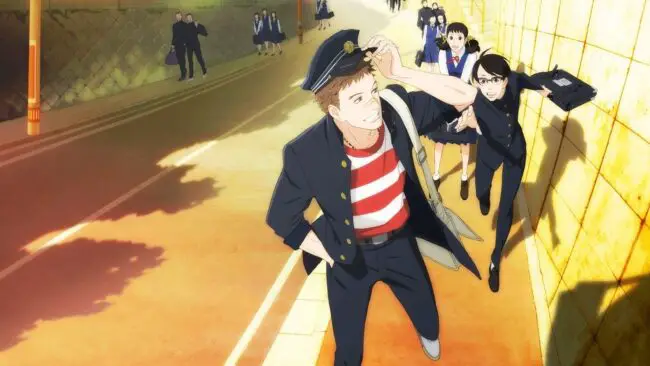 Sakamichi no Apollon | One of my earliest favorite works of Studio MAPPA (known for Jujutsu Kaisen, Dororo, and many more big shounen titles recently). Kids of the Slope is a rather interesting coming-of-age story with relatable realizations and antics that many viewers might find themselves fitting in the shoes of one character or the other.
Kono Oto Tomare!
This story is about high school students chasing their teenage dreams of competing for the Nationals with their passion for playing the koto and hard work as their strengths. With great character development and a well-written story, Kono Oto Tomare! is a total package, plus the koto performances here are absolutely enthralling. We follow the story of high school students with different motivations in playing koto, despite their differences and varying reasons when they started – they are able to understand one another, albeit, it's a long process and journey. Kono Oto Tomare! is not just an anime about music, it is beyond that, it's an inspiring story of friendship and a human's heart.
Those Snow White Notes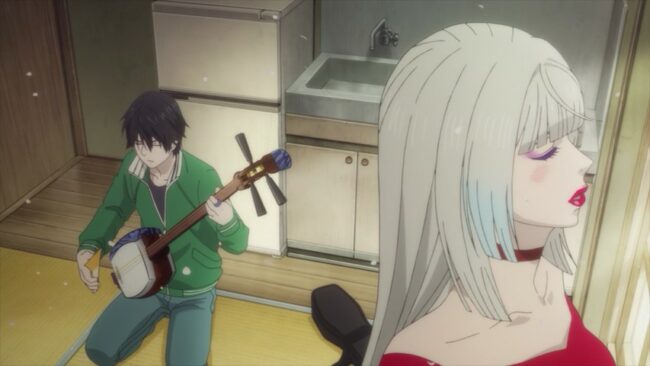 Mashiro no Oto | After the koto playing performances of Kono Oto Tomare!, here's another anime about music produced through another Japanese instrument called shamisen. This is a story that will reverberate through our hearts – a story of inner growth and development within the hearts of troubled souls. It shares a lot of similarities to Kono Oto Tomare! – ranging from being a high school musical club, chasing their dreams, and improving their talents and passions through competitions and continuous search for progress. In the process, they'll get to learn more about their own self as well as their companions – their story and motivations, and how important it is to listen and chase their own music.
Your Lie in April
Shigatsu wa Kimi no Uso | For those who are familiar with this anime, you might only remember the pain and the sadness but the process of going through this series is one filled with so much passion for music and dedication to someone you love. Your Lie in April had one of the biggest plot twists there is in an anime about music, so you better prepare your hearts too.
The Anthem of the Heart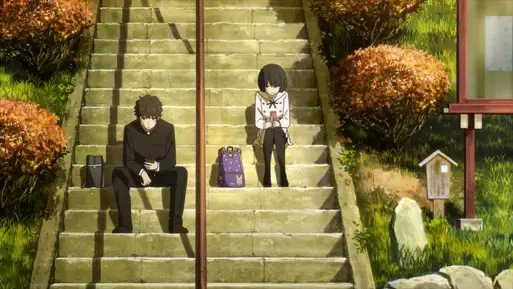 Kokoro ga Sakebitagatterunda. | This is a well-written drama that has its own kind of appeal that many may not like but still deliver what it originally aim to deliver – an emotional and heartwarming high school drama. The movie is enticing the viewers to put their own self on one of the many characters that we can relate ourselves with as it spectacularly provokes emotions from deep within ourselves.
Given
First of all, many might say that this is a gay story, yes, indeed it is but deep inside, we all know that there's more to it than just boys falling in love with boys. Music had been an important instrument in the development of this story, it plays a vital role in becoming the medium to convey the emotions of every character. It's amazing how Given – a band of four handsome men- was connected with their passion for music and found solace in the presence of one another despite being haunted by their troubled past.
Her Blue Sky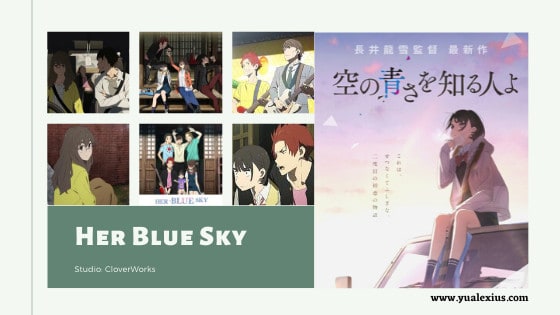 Sora no Aosa wo Shiru Hito yo | Have you ever dreamt of experiencing first love the second time around? Yes, this is one of the plot premises of Her Blue Sky, an interesting tale of reigniting old flame towards someone, albeit, realizing it's their former self that you used to admire and felt relieved that the passion is still there. There's music and there's drama, it's a piece written by Mari Okada, one of the most prolific Japanese authors in anime. It highlights a complex story of romance and moving forward, of embracing reality in spite of failures and frustrations.
Nodame Cantabile
Playing music can be fun and this romance anime had shown it in its full glory. It's like the light-hearted version of Your Lie in April but also has its own unique flair, making it a worthwhile experience. It is relatable in many and follows a mature narrative that hits every point it dares to deliver. The anime had been considered to be as good or even better than the manga where it has been adapted, so that's a very rare scenario to happen, making this anime about music and romance a must-watch.
Nana
Romantic fantasies in the real world as seen through the eyes of realistic characters? These had been the antics that made Nana, an amazing anime by Madhouse a great story to devour. The relationship-centered story of Nana is well-written and it is very rare to see such a greatly written story among shoujo anime. With a colorful and intimate narrative, Nana is an experience that will bring the viewers to its own world and yet, still be grounded by reality.
Further Recommendations
If you are still craving for more, here are some more amazing anime about music that you might want to dig into with and add to your watchlist.
Beck
Show By Rock!!
K-On!
Sound Euphonium
Takt. op Destiny
Fuuka
Love Live! franchise
White Album
Zombieland Saga!
Liz and the Blue Bird
Forest of Piano
Fukumenkei Noise
HaruChika
Have you watched any of the titles that we had mentioned above? Let us know your thoughts and experience with them. Share with us in the comment sections below.
Last Updated on March 13, 2022 by Yu Alexius