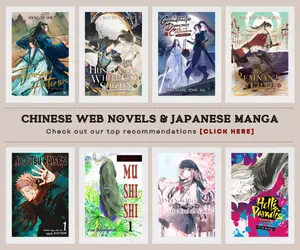 Zichuan or also known as Purple River had been one of those Chinese anime that only keeps getting better in every episode as it offers something new and different from the usual xinxia (cultivation) story that we often had from many donghua.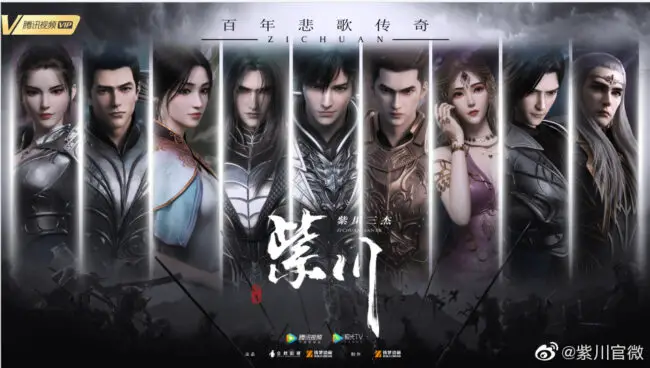 Purple River follows the story of three (3) sworn brothers Dilin, Sterling, and Zichuan Xiu as they take different paths in search of glory and protect the House Zichuan from all threats and maintain its hold in power despite their varying principles and methods. Now, this kind of story and drama is quite rare in Chinese animation as it also has its own kind of unique narrative with the combination of both Eastern and Western elements, making it a rather enjoyable ride even to those viewers who are not familiar with Chinese animation.
Synopsis
Two hundred years ago, on the Battlefield of the Blue River, the last remaining army of the Empire of Light collapsed in the midst of demonic outcries. As the last Field Marshal and Emperor fell, the chaotic world of the Western River no longer had a common ruler. Factions were formed and endless conflicts ensued, military might became the only currency of survival, and the dream to reunite the lands became the sole goal of many rulers in the generations that came after. In the south-eastern part of the land, a powerful faction with over two hundred years of history – House ZiChuan – fought off the Demons to the east, defended against the House Liu Feng to the west, and contained the House Lin to the south. In order to accomplish their great ambitions and extend the bloodline of their family, countless heroes of ZiChuan gave their lives in order to make this magnificent hymn come to life. This is a story about this legendary family and a hundred years of their blood and tears.

Source: Novel Updates
10 Donghua and Anime Like Purple River / Zichuan
So, for those fans and viewers of Purple River who are looking for a similar story and vibe which is quite rare in Chinese animation, we had prepared a list of top recommendations for you. These are both donghua and anime that share a similar mood and plot to Purple River and aim to deliver a fun-filled with every bit of drama, humor, and thrill through a military-centered narration or struggles between various factions in order to possess higher power and authority.
Wings of the World
Wan Guozi | First on our list is the 2019 fantasy donghua Wings of the World. It is like a medieval story set in China but with the involvement of many Western elements as China and several powerful countries during the 17th century are fighting to occupy the thriving land of Luzon in the South China Sea. There are military warfare and antics that involve fantasy and science fiction beautifully blend together.
Nine Songs of the Moving Heavens
The prequel to Qin's Moon. Unlike the main series where it feels like watching a full adventure, Nine Songs of the Moving Heavens is more on a low-key side as it deals with politics, power struggles between factions, and scheming to deal with a growing and insatiable empire.
The Tales of Heike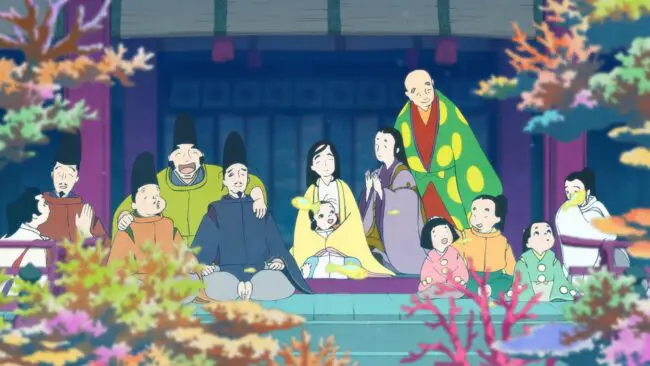 Heike Monogatari | This is a historical Japanese anime that tells a tale from the ancient days of Japan. It follows the rise and fall of the Heike clan, a powerful ancient family in the history of Japan. It tells their story, how they rise in power, how they annihilated powerful rivals and stay in power, and how their quest for glory has also brought them to their demise. Definitely a top-tier yet quick anime that involves politics and warfare.
Kingdom
Talking about war, I think there's nothing as flashy and huge as Kingdom, an anime that is set during the warring era of Ancient China and all the drama within the military. It is a full-scale military movement in times of war and a fascinating ride for viewers who are looking for tactic-based warfare and interesting development through character-driven narrative.
The Heroic Legend of Arslan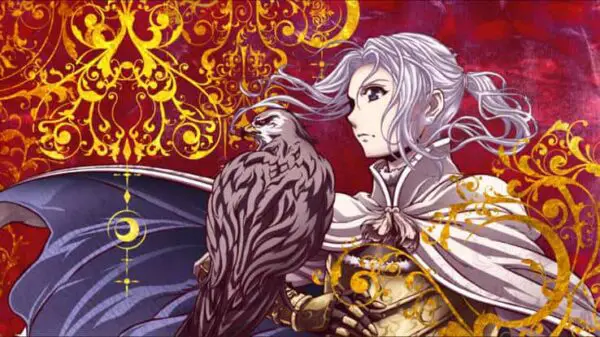 Arslan Senki | An interesting story of adventure following a prince who got vanquished from his kingdom after his father abandoned him and his kingdom usurped by their enemies. Now, the story highlights his development as he made allies and foes alike, as he tries to reclaim his kingdom with the help of trusted comrades that he had met along the way and his ever-loyal attendants.
Attack on Titan
Shingeki no Kyoujin | If we only think about power struggles and a whole lot of drama and making it even bigger than everything else, we get Attack on Titan. Yes, there's military and there's war, making it one of the titles that I think resembles quite a bit with Purple River. While Dilin from Purple River is determined to do his duty no matter what the sacrifices are actually reminded me of Eren Yeager and his cause.
The Ravages of Time
Set during the infamous Three Kingdoms period of Ancient China, The Ravages of Time is an upcoming donghua from Bilibili and LX Animation Studio that dares to deliver a powerful story that surrounds the rise and fall of kingdoms, politics-centered and a whole lot of action and drama in times of war.
The Gerent Saga
Sou Xuan Lu: Chen Ling Ji | A civil war and rebellion, this is the premise of The Gerent Saga, a donghua which was released by Bilibili and Bandai Namco Shanghai in 2021 featuring a fantasy story with gods and demons involved.
Hortensia Saga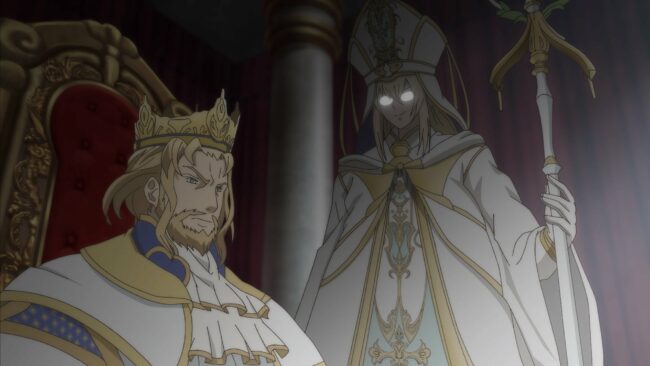 Next on our list is a rather underrated and generic anime but still a job-well-done adaptation that aired in 2021. It is a story of deception, a quest for survival during times of conflict, and the symbol of hope still hiding, waiting for the right time to emerge in the middle of darkness.
Snow Eagle Lord
Xue Ying Lingzhu | A story of a quest for vengeance, Snow Eagle Lord is an exciting adventure to follow and I believed that many viewers of Snow Eagle Lord will enjoy the plot of this donghua. This is another story that shows how politics and hunger for power can be dirty and unveiled the vilest version of a person.
Alright, so these are only some of the donghua and anime like Purple River out there that I believed viewers of the newly released Chinese anime should try checking out. With the series still ongoing, we'll definitely get more drama, action, and strife as we delve deeper into its complex story and conflicted world.
Last Updated on December 28, 2022 by Yu Alexius