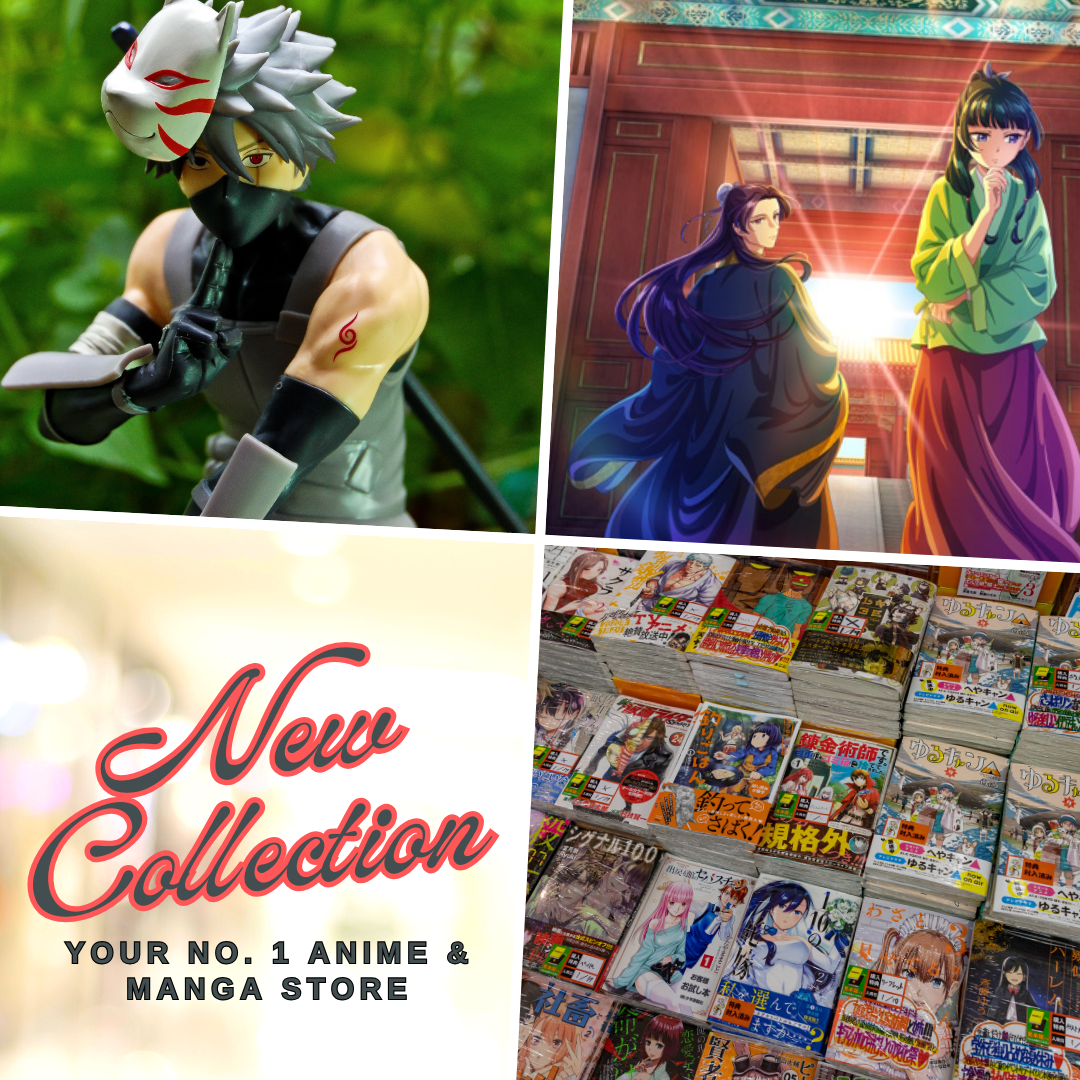 Van Stampede and his antics from the classic anime Trigun just never get old despite it's been ages since it finished airing. It is still one of the best and rather underrated anime out there.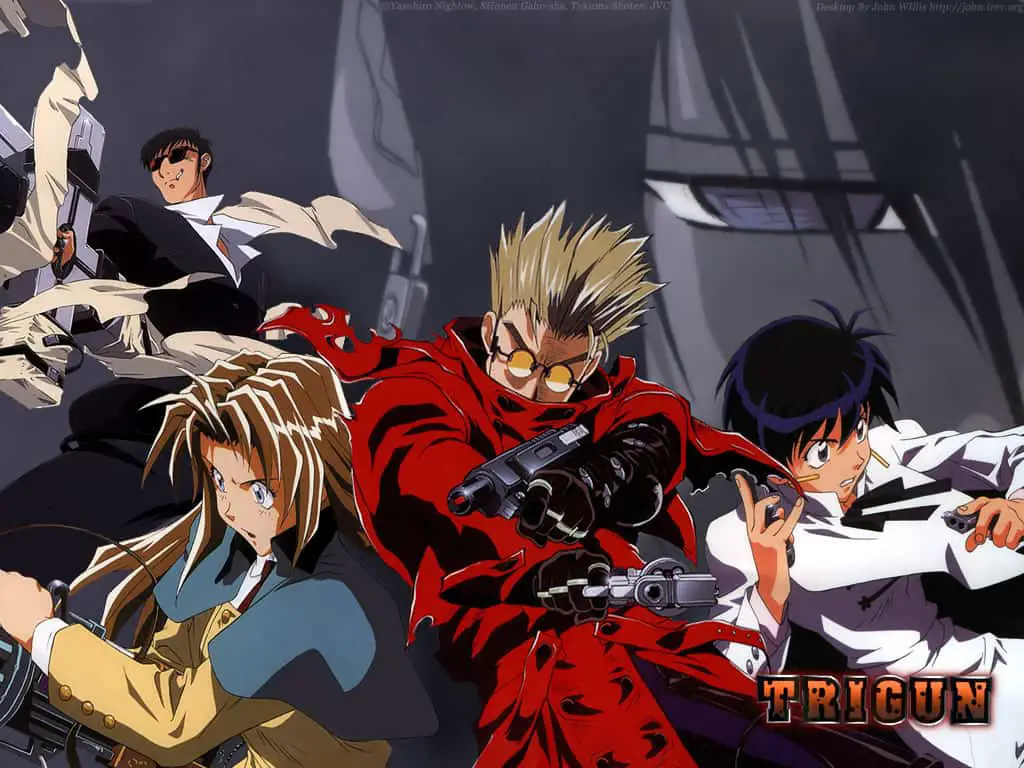 The new generation of anime fans might have never heard of it but it is still not too late to discover this amazing and fun-filled anime. However, for anime fans who had watched it, you might be craving for more now, especially with all the tropes in the story that we often get from many anime from the good old days of the 90s.
Synopsis
Trigun takes place in the distant future on a deserted planet. Vash the Stampede is a gunfighter with a legend so ruthless that he has a $$60,000,000,000 bounty on his head. Entire towns are evacuated upon hearing rumors of his arrival. However, the real Vash the Stampede is not the same man that rumor portrays him to be. The enigmatic and conflicted lead character in Trigun is actually more heroic in nature, and at times a complete and utter idiot.

Source: Anilist
Top 12 Anime Similar to Trigun
To show some appreciation to Trigun and to share some more recommendations to its fans who are craving similar stories, we had listed here 12 of the best anime like Trigun – titles that will deliver the badass and hilarious ride that we are looking for.
Black Lagoon
Leading the list are Black Lagoon and all the badass action fights that come with it. So, we have a group of mercenaries here, battling other mercenaries and evil organizations. They are in no way a protector of the good but brave souls that aim to do their job for money while also showing different facades of their personality. Great and badass fight? Check! Exciting and cool characters? Definitely, check!
Cowboy Bebop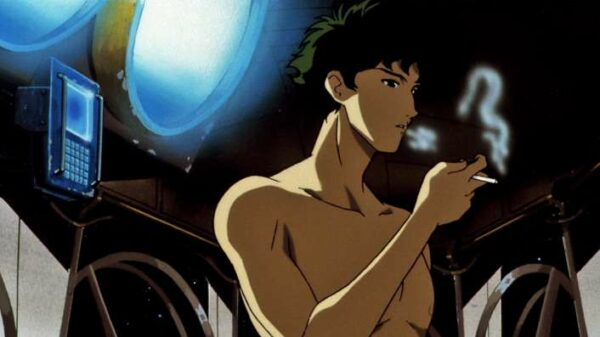 This classic just never gets old. Cowboy Bebop is probably one of the best anime series of all time, and it has been an influential work to many anime fans and succeeding series even decades after its release. The carefree yet adventure-rich mood of Cowboy Bebop is just as crazy and exciting as the journey of Van Stampede and his group in Trigun.
Akudama Drive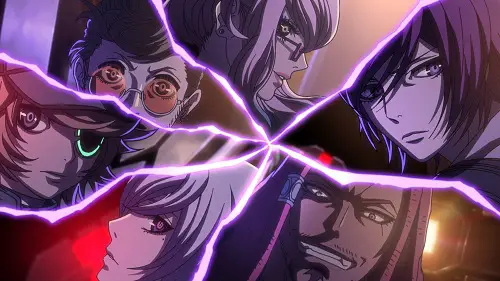 Here's a recent one in this list, just released in 2020 and won the Anime of the Year award from the anime community page – Anime Trending; Akudama Drive is a rich story filled with so many emotions and dares to question the status quo while also delivering powerful animation magnificently portrayed in fight scenes. It also has one of the best finales I've ever seen from an anime, truly satisfying and heartwrenching – the same feeling I got from Code Geass II.
Sirius the Jaeger
A story with such a huge potential but rather has a weak built up. Sirius the Jaeger is a promising story that revolves around vengeance and the quest for truth with the premise of people having special abilities fighting wretched monsters called vampires. Despite some flaws, the series is just as fun and exciting as the other titles in this list.
No Guns Life
This might be peculiar to many, but what does this anime about a man with a gun as a head and other artificially-adjusted humans have in common with Trigun? Well, No Guns Life just reeks the same vibe and gloomy mood as Trigun despite the latter having some insanely hilarious moments. Both have an MC with a darker past and they both try to live a new life, redeeming themselves from those memories. And yes, there's lots of action and gunfights too.
Darker than Black
Mystic and occult in a rather dark-fantasy setting – Darker than Black is one of the best anime from Studio Bones and had been a great ride for fans who are craving for an anti-hero-centered story with crimes and conspiracy on the surface.
Gurren Lagann
A growth story, Gurren Lagann is an anime that had been a cult on its own and became one of the best anime of all time through its powerful storytelling with epic and profound narrative. It's fun and purely entertaining, an anime similar to Trigun in many aspects, as we follow the story of the characters as they keep on moving forward with their adventure.
Needless
This action and comedy anime from Madhouse is one of the first series that comes into my head when talking about anime similar to Trigun because of the similarities in the mood and the narrative. It's hilarious and action-packed, and we have one of the most ridiculous main characters here and he is quite awesome too just like Van.
Outlaw Star
This 1998 anime is just as nostalgic as Trigun could get and a classic with a great start. It can be a hot mess but this bizarre setting made it stand out with all the crazy and goofy stuff.
Gungrave
Just like Trigun, this action and drama anime is filled with many fights that will make every shounen fan excited. It is a mafia tale with a solid narrative and simply shows how powerful is a bond connected by real friendship and loyalty.
Desert Punk
This is rather mature but one that appeals to anime fans with all the hot mess there are. Desert Punk is set in a rather post-apocalyptic Japan and follows the story of a man called Sunabouzu, who seemingly looks invincible to the eyes of the many.
Get Backers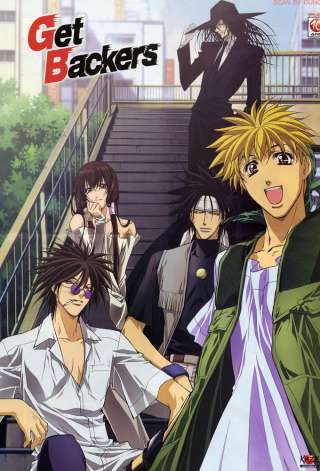 Here's another action and drama anime that shares some similarities to Trigun. It follows the hilarious yet powerful duo of Ban Mido and Ginji Amano as they take on impossible jobs and often clash against people with special abilities. In this clash, their tragic past had been often highlighted and shows the most lively people out there can hide lonely souls deep inside.
Related Post: Top 10 Strongest Characters from Get Backers
Last Updated on September 25, 2022 by Yu Alexius