It took me so long to finally write about this topic though I'd been meaning to discuss this for so long.
Get Backers
had been one of my favorite anime series in the early days and still one of my personal favorite despite of so many loose ends on its story. Aside from the fact that the anime deviated from its source material, the manga; it still keep that Get Backers feels on it though I would also like to highlight that this post will also cover those characters from the manga. That's why we'll gonna have a wide choices of characters for the
Top 10 strongest Get Backers characters
.
This is actually pretty interesting because the story of Get Backers is a real shounen and definitely filled with awesomely skilled and powerful anime characters. Not to mention that most of these characters are truly overpowered and also appeared to have great character designs. Now, let's go straight to the point and meet these set of fantastic, fearsome, and interesting
characters from Get Backers
that delighted us with their astonishing abilities.
Ban Midou (The Man with the Evil Eye)
With Ban's "Evil eyes" and "Aesclepius", it should be enough to put him on top of this list. In addition, he is the grandchild of the Witch Queen, making him carry a witch blood. He is called "
The Genius of Battles
" despite of his uncool and lazy demeanor. He is a figure that most characters in the series tend to ignore but eventually feared by many who knew his secrets and fought him in battle. The real reach of his power is unfathomable until now, which could be easily hide by his outgoing and funny behavior.
Kuroudo Akabane (Dr. Jackal)
A mysterious individual who found happiness in killing. He's a man with interesting behavior and somehow behave like one of those psychopaths in control of their god-damned games. Nonetheless, he is
one of the most powerful characters in Get Backers
that is able to defy death and whose existence is shrouded in mystery until the story ends. Nonetheless, this guy is my favorite character in the Get Backers universe. He is fighting with his medical scalpel which can easily break on pillars, even diamonds, and various large objects. He have the power of divine providence, an ability that allow him to warp reality. He could simply defy his death, any defeat and even the existence of his opponent if he doesn't want to acknowledge or believe on it.
Ginji Amano (Lightning Emperor)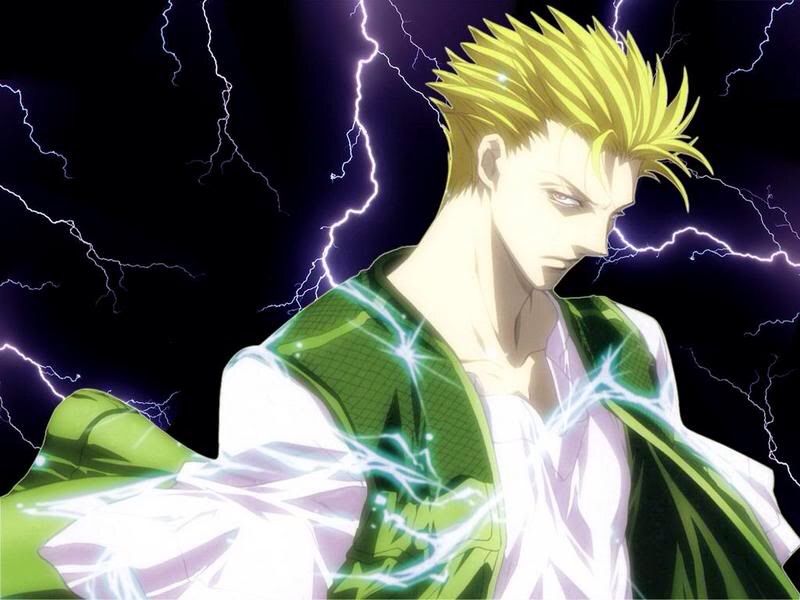 The
"Lightning Emperor" of Infinity Fortress
. The fearsome figure led VOLTS, the most feared gang in the lower level of Infinity Fortress before its disbandment. He have the power to call on all the electrical energy flowing through the Infinity Fortress, thus making his power almost unlimited and potent at all times. His power is everything related to electric current including lightning manipulation, electromagnetism, flight, reality manipulation, and space-time manipulation.
Kyoji Kagami (The Observer)
Known as "The Observer," he specializes in illusion with the use of his mirrored based reflections. He could have his own doubles with the use of his diffuse reflections on his mirrors. He seems harmless but behind his decent appearance and demeanor is a cruel, and manipulative side that always calls for trouble. His intelligence is also among his advantage among the other fighters in the story, paired with his manipulative side; he's seriously a dangerous enemy to mess up with.
Voodoo King
The leader of the Voodoo Clan, another mysterious figure in the series that made even the other bad guys in the story followed him. He is the nemesis of the Lightning Emperor, thus called the Lord of Nothingness. He is a formidable entity that could easily subdued a group of expert fighters who ganged up on him. He also hold three stigmas, with one of those embedded on his forehead. He wield the power of darkness who could bring an instant destruction with the use of the world's negative energy. He can attacked with the use of his clothes, thus concludes he have the power of telekinesis and he could damage internal organs with just one stroke.
Yohan Kokuchōin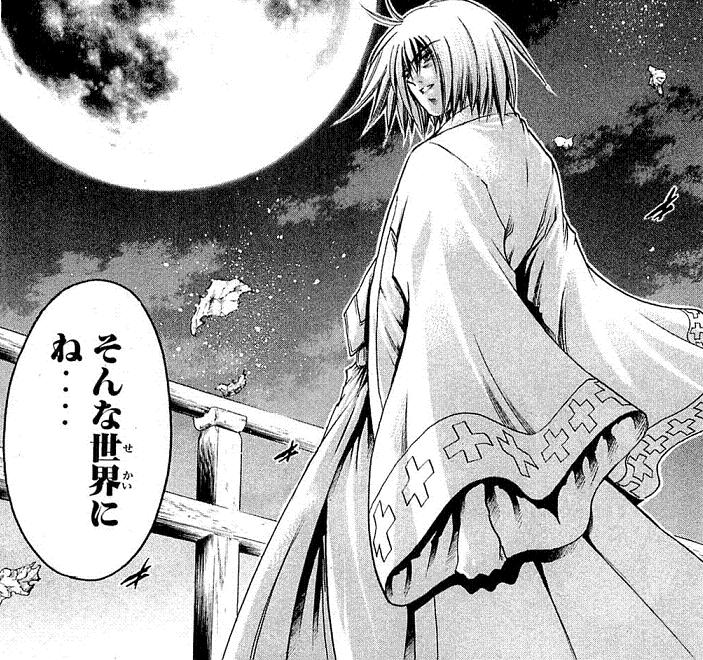 The younger brother of Kazuki and culprit in the massacre of Kazuki's family. A practitioner of black threads who wield it as his weapon of choice, considered to be the dark arts of Fuuchouin String-style school. He is said to be immensely powerful, on far to Ban Midou.

Maria Noches
One of the best student of the Witch Queen, she is the guardian of Ban Midou in the early days and one of the strongest and fearsome witch in the story with the reputation as the Death Knell, the right arm of the Witch Queen.
Masaki Kurusu (Flash Master)
One of four kings of the former VOLTS. His power is quite showy and shiny because it happened to be the ability to control light itself. He's good at stealth attack and could harm any opponent internally. He doesn't necessarily create light instead his power is manipulating the light particles in his environment. He also have a stigma that allows to augment his natural strength to its best, this allow him to pass through dimensional barriers, attack non-corporeal and corporeal beings at once.
Shido Fuyuki (Beastmaster)
The Beastmaster who is known to have the ability to control animals and ask them to help him on his bidding and fights. He is the last surviving member of the Fuyuki clan, he also have his Chimera form which intensifies his strength several folds, a power sought by other powerful characters in the story such as the Voodoo King. Basically, he could imitate the abilities and sense of 100 types of animals and is a genius in his clan.
Kazuki Fuuchouin (Kazuki of the Threads)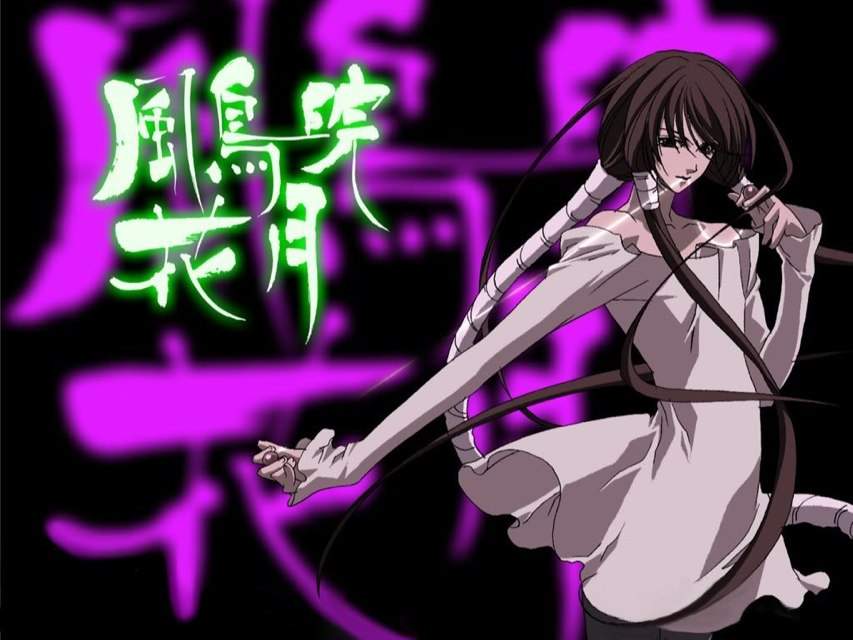 The leader of the former gang Fuuga and last master of Fuuchouin Thread Arts. He have the skills to utilize Koto strings in fights and use it on his own desires whether to cut through anything, spy of anyone, and change facial features. He is also the most gracious among the fighters in the story as his most notable feature is his feminine appearance but don't dare to be deceived as behind that beautiful external is a terribly cruel prince of terror. He could attack and defense using the same weapon, thus proves his versatility. Combined with his wit, Kazuki is among the force to reckon with in the entire Get Backers universe.
This ends our list of
strongest characters from Get Backers universe
. However, to wrap up this post, the following are also among the remarkably powerful characters from its story that definitely needs some recognition.
Himiko Kudou
Der Kaiser
Witch Queen (she's only mentioned a lot of times but isn't an actual character that appeared)
Kiryuudo 7 members
Juubei Kakei
Kaoru Ujiie
Saizou Tofuuin
Which
anime characters from Get Backers
were your favorite and how will you rank them when it comes to power and skills? Please let us know by leaving your comment below.