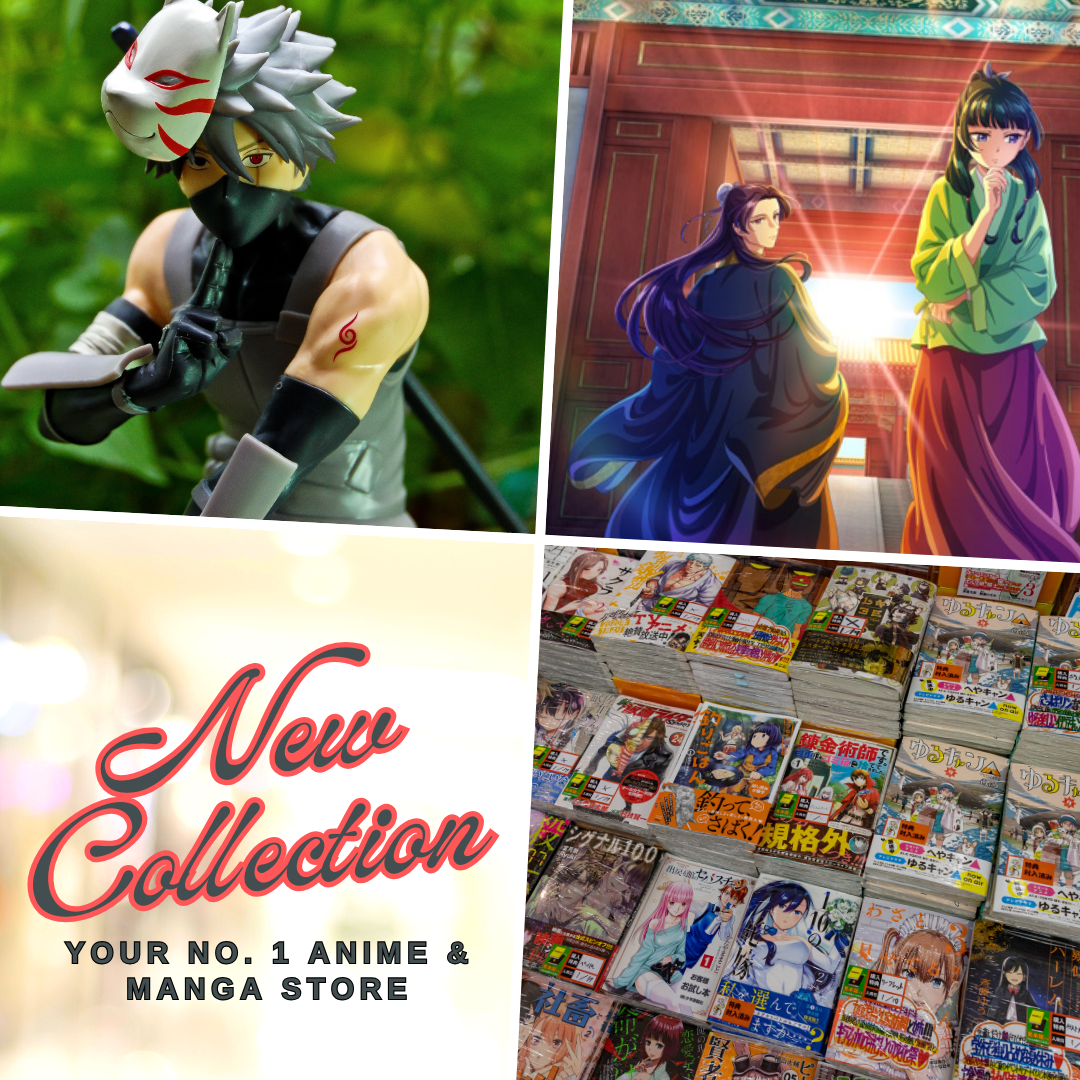 Getting reborn and becoming overwhelming strong had been the usual cliche in many fantasy anime and such is the case with The Strongest Sage With the Weakest Crest, a newly released anime from the Winter 2022 seasonal lineup.
It is a rather generic story that we often get from many fantasy anime but it still has that enticing plot that makes fans get invested in it due to its familiar vibes and similarities with many fantasies and adventure anime.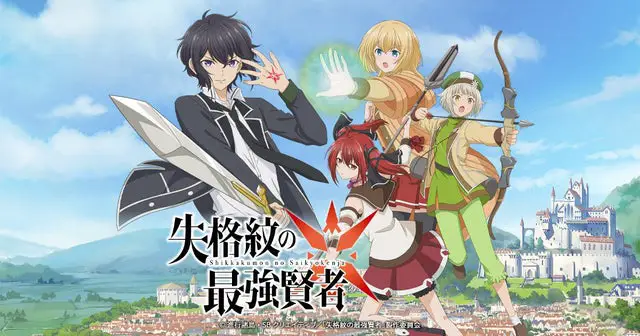 The Strongest Sage With the Weakest Crest anime is adapted from the action and fantasy-adventure light novel Shikkakumon no Saikyou Kenja: Sekai Saikyou no Kenja ga Sarani Tsuyoku Naru Tame ni Tensei Shimashita which was written by Shotou Shinkou and illustrated by Huuka Kazabana. The light novel also received a manga adaptation in 2017 by Liver Jam and POPO.
The anime follows the story of Matthias, the world's strongest sage who decided to undergo reincarnation to evolve and reach new heights only to be reborn in an era where the world's standard towards magic had been utmostly poor. Thus, his journey has started once again, and this time, by showing the world, the strongest sage.
10 Anime Like The Strongest Sage With the Weakest Crest
In line with this, the anime is still airing and had many fans craving similar stories. Thus, we are excited to share with you some of our top recommended anime similar to The Strongest Sage With the Weakest Crest such as the following:
The Misfit of the Demon King Academy
Here's probably the first anime that comes to your mind when you first read the plot or watch The Strongest Sage with the Weakest Crest, isn't it? The Misfit of the Demon King Academy follows the Demon King himself who got reincarnated several centuries in the future and learn that the historical past had been tapped. Now, determined to sit on his throne once again, he nonchalantly starts his journey as a misfit in the Demon King Academy, being underestimated by many students only to get themselves owned and defeated.
The World's Finest Assassin Gets Reincarnated in Another World as an Aristocrat
This recently concluded anime from the Fall 2021 lineup is next in our list of isekai anime that revolves around death and reincarnation. In this story, it is the best assassin in this world who died but finds himself transported to a fantasy world and thus, begins his new journey with the freedom that he didn't acquire from his previous life. He's skillful and powerful in this New World, but we'll he be able to accomplish his goal which is to kill the destined Hero of that world? That's a rather exciting and heartful story to follow with plenty of gorgeous young ladies too around our favorite assassin.
Related Post: 10 Anime Similar to Mushoku Tensei: Jobless Reincarnation
That Time I Got Reincarnated as a Slime
A story of reincarnation and becoming an almighty entity then will always highlight one of the best shounen and isekai anime that we had in recent years, and That Time I Got Reincarnated as a Slime will always be easily remembered. This is an exciting and rather detailed-oriented story of adventure and politics with demons, monsters, and humans in a new fantasy world where our average salaryman gets reincarnated after he accidentally gets stabbed and killed.
Noblesse
This is not a reincarnation story in particular but Noblesse shares some similarities to The Strongest Sage with the Weakest Crest. Both series involve having main characters living a low-key life, however, in Noblesse instead of getting reincarnation, the main character Raizel has just awakened from a deep slumber after several centuries.
Tokyo Ravens
A combination of reincarnation and possession elements, Tokyo Ravens will give you a rather Eastern and modern adventure through supernatural narratives and plots. Imagine being the host of the soul of a powerful exorcist, a figure that sits in the middle of many conspiracies among exorcists and supernaturals, what will you do? Will you succumb to your destiny? Tokyo Ravens follows those cliches while also revolving around the classic elements of romance, teenage drama, and some interesting drama.
Wise Man's Grandchild
Here's another low-key isekai in our list and one that features a rather powerful main character who tries to hide his real power but still ended up making it too obvious. Wise Man's Grandchild also known as the Philosopher's Grandson is a riveting story of teenage drama and romance set in a fantasy world where demons also exist.
Didn't I Say to Make My Abilities Average in the Next Life?!
Trying NOT to be flashy but still ended up getting all the attention? This hilarious anime is about a high school girl who gets reincarnated into a fantasy world and only desires to be average. So, when she's given a chance to be reincarnated, she requested to make her skills and power just average, but it seems that fate had its own plan. Thus, beginning her journey as an over-the-top adventurer who wishes to hide her skills in every possible way.
Spirit Chronicles
From the Summer 2021 anime lineup, Spirit Chronicles is a rather underrated series that I believed people should start watching despite how average or common its plot might be. It follows a teenage boy who got reincarnated in a fantasy world. But as he explore this new world, he found out that he is not the only one who got reincarnated and it seems that there's a lot at stake in this adventure that he can imagine.
Ascendance of a Bookworm
This adorable isekai anime follows the story of a bookworm who got reincarnated into a fantasy world after she died. In this new world, she possessed the body of a young and frail girl named Mai, there, her adventure as an adult inside a young girl's body began. She's overwhelmingly way ahead of her time in this New World, as she started to bring her knowledge from her past life, and make surprising discoveries and inventions in this fantasy world.
Plunderer
Last in our list of anime like The Strongest Sage with the Weakest Crest is not an isekai anime or a story with a reincarnation plot but a hilarious adventure about an absolutely absurd low-key main character. If you're looking for great action and humor with a heavy drama, and a few shameless acts; Plunderer is a must-watch for you.
There are some more anime out there that shares a lot of similarities with The Strongest Sage with the Weakest Crest but these 10 are our top recommended of them all. Nonetheless, you may also want to check the following anime for further recommendations:
Tsukimichi: Moonlit Fantasy
In the Land of Leandale
World Break: Aria of Curse for a Holy Swordsman
Mushoku Tensei: Jobless Reincarnation
By the Grace of the Gods
Knight's & Magic
Isekai Cheat Magician
In Another World With My Smartphone
The Faraway Paladin
She Professed Herself Pupil of the Wise Man
© Shikkakumon no Saikyou Kenja | NBCUniversal Entertainment Japan, SB Creative, GREE, Square Enix, Sammy, Medicos Entertainment, Good Smile Film
Last Updated on September 25, 2022 by Yu Alexius