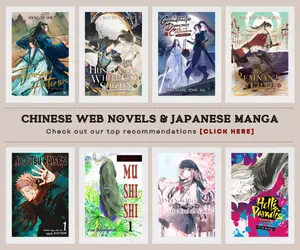 In/Spectre Season 2 (Kyokou Suiri) had been officially announced and many fans had been rejoicing for the upcoming return of the self-proclaimed Goddess of Wisdom and her immortal boyfriend in 2022. Yeah, it only means we will have more time to enjoy the dynamic and hilarious duo from the series which will deliver all the romance and comedic vibes that we all need next year.
In/Spectre Season 2 (Kyokou Suiri) Announcement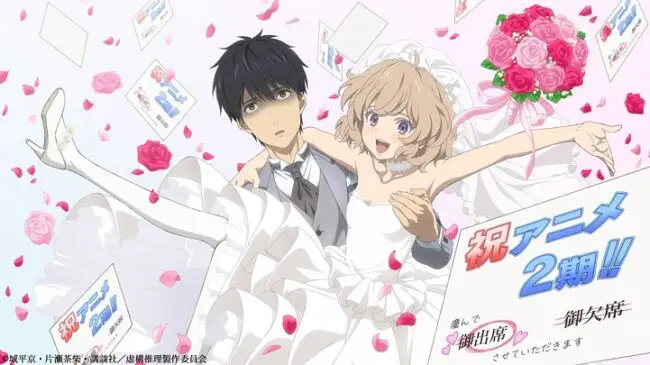 The announcement for In/Spectre Season 2 had been unveiled through its official website on Friday – November 5, 2021. It was also unveiled that Brain's Base is returning as the animation studio for In/Spectre Season 2 and it was accompanied by a short PV, narrated by Kotoko's voice actress Akari Kitou, and a promotional poster which features our favorite couple in what seems like a wedding attire in full white. Yeah, one thing fans might notice in the promotional visual is that the hilarious antics that fans refer to as Kurou's holding Kotoko's infamous cutting board.
The anime is adapted from the mystery supernatural manga of the same name by Chashiba Katase which had been originally based on Kyou Shirodaira's novel. The manga was first published on April 20, 2015 in Shounen Magazine R. The manga is also known by other names such as Invented Inference, and Stranger Case. The story involves supernatural cliches navigated through mystery and investigative approach in the narrative.
The 1st season of the anime was released this year as part of the Winter anime lineup from January 12 until March 29, 2020. It was directed by Keiji Gotou in Brain's Base and series composition by Noboru Takagi.
Synopsis
Hidden in plain sight, spirits known as youkai inhabit the world. While most are benign, a certain subset threatens the tenuous peace between youkai and humanity. Ever since she agreed to become their "God of Wisdom," Kotoko Iwanaga has served as a mediator between the two realms, resolving any supernatural problems that come her way.

At a local hospital, Kotoko approaches Kurou Sakuragawa, a university student whose long-term relationship ended with an unfortunate breakup. Kotoko harbors feelings for him and suspects that something supernatural lurks within his harmless appearance, so she asks Kurou for his assistance in helping out youkai.

Two years later, news of an idol who was accidentally crushed to death by steel beams flooded the press. However, months later, sightings begin to tell of a faceless woman who wields a steel beam. As is the case for any supernatural problem, Kotoko and her partner set out to stop this spirit from wreaking havoc—but this case may prove to be far more sinister and personal than they could have ever thought.

[Written by MAL Rewrite]
Now, if you need a re-watch to relive the excitement and funny moments from the anime, In/Spectre Season 1 is available for free and official streaming on TrueID which you can watch through its official website here or download its app on Google Playstore.
Source: MyAnimeList
Last Updated on November 11, 2021 by Yu Alexius