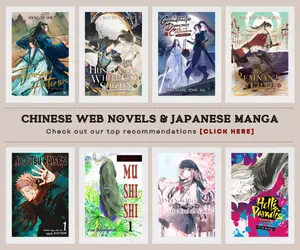 The first-ever GL or girls-love in Chinese animation is returning as part of the 2022 donghua lineup from Bilibili and we are all more than excited to see them once again. With astounding animation, good storytelling, and enthralling OST, Feng Ling Yu Xiu has become one of the best donghua (Chinese anime) in its own rights. However, it needs more attention and exposure as it has really been underrated compared to its peers.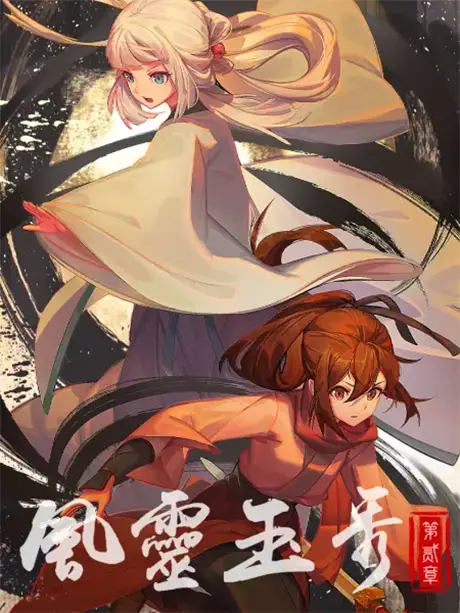 Feng Ling Yu Xiu Season 2 Announcement
I have been first introduced to Feng Ling Yu Xiu in 2017 when it was first released as an unfinished OVA, then known by the name Spirit Wind Elegance and follows the journey across Ancient China of two young girls who seems mischievous and mysterious as the bonds that they both shared.
Feng Ling Yu Xiu Season 2 was announced during the bilibili 2021 annual conference which took place last November 20. The series is one of the revealed sequels during the event along with Tian Guan Ci Fu Season 2, Shiguang Daili Ren Season 2, Bai Yao Pu Season 3, and Tian Bao Fuyao Lu Season 3.
Animation Studio, Release Date, & PV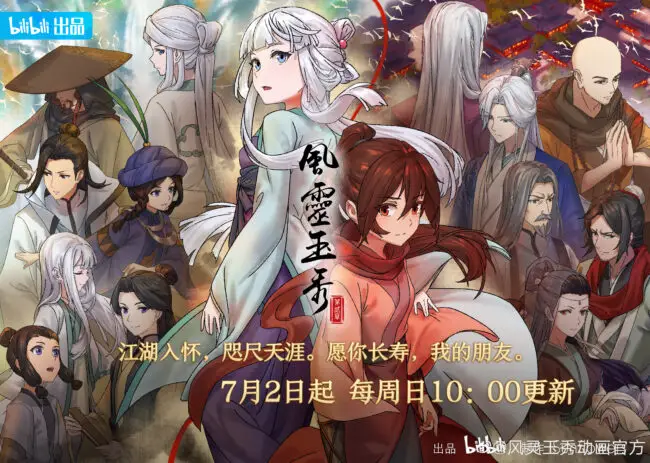 The moment we've all been eagerly anticipating has finally arrived. Soulmate Adventure Season 2 is set to make its triumphant return on July 2, 2023. Prepare yourselves for the captivating continuation of this beloved GL donghua, as it takes its place among the exciting offerings in Bilibili's summer 2023 lineup. Alongside other highly anticipated sequels such as Link Click Season 2, Immortality Season 2, and Beryl and Sapphire Season 2, Soulmate Adventure Season 2 promises to deliver an unforgettable journey filled with love, adventure, and heartfelt storytelling.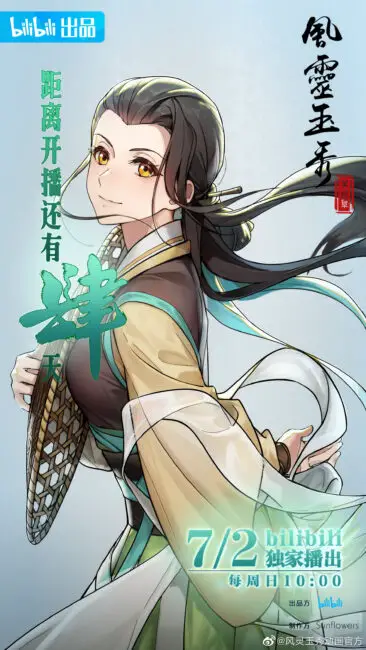 Its animation studio Sunflowers is returning to handle the production of Feng Ling Yu Xiu Season 2, and Bilibili as its producer. A new promotional poster and video have been also unveiled during the event as an early look for the fans.
Feng Ling Yu Xiu which is also known as Soul Mate, Sunflowers, or Spirit Wind Elegance is an original donghua that was first released on April 1, 2017. After 3 years in hiatus, the series returned in 2020 as part of the bilibili spring lineup that year and continue to air until its 12th episode which concluded on February 27, 2021.
The series had been crowdfunded and that is why it has many stages of hiatus during its early production days. Nonetheless, it didn't hinder the series from having high production value, unfortunately, it was quite underrated and I do hope that many donghua fans will start giving more attention to this precious gem.
Synopsis
Rumor has it that a mysterious girl with white hair has suddenly teamed up with the famous thief Feng Linger. She is so good that she has beaten many martial arts masters of the underworld. People can't help but wonder who she is, and where she got her training to become such a master. But above all, is she siding with the good or the evil? With all these questions, Feng Linger and the white-haired girl somehow seem like they don't care a bit. They simply continue on their journey, not realizing the great conspiracy that comes towards them.

Source: Bilibili Youtube Channel, edited
Trailer
Meanwhile, here's the official trailer of the donghua from bilibili which was revealed as part of the marketing effort upon its return in 2022 after a long hiatus.
If you haven't watched Feng Lin Yu Xiu yet, you can still check it out on its official streaming outlets on bilibili and the YouTube channel: Anime Made by Bilibili.
Last Updated on July 1, 2023 by Yu Alexius