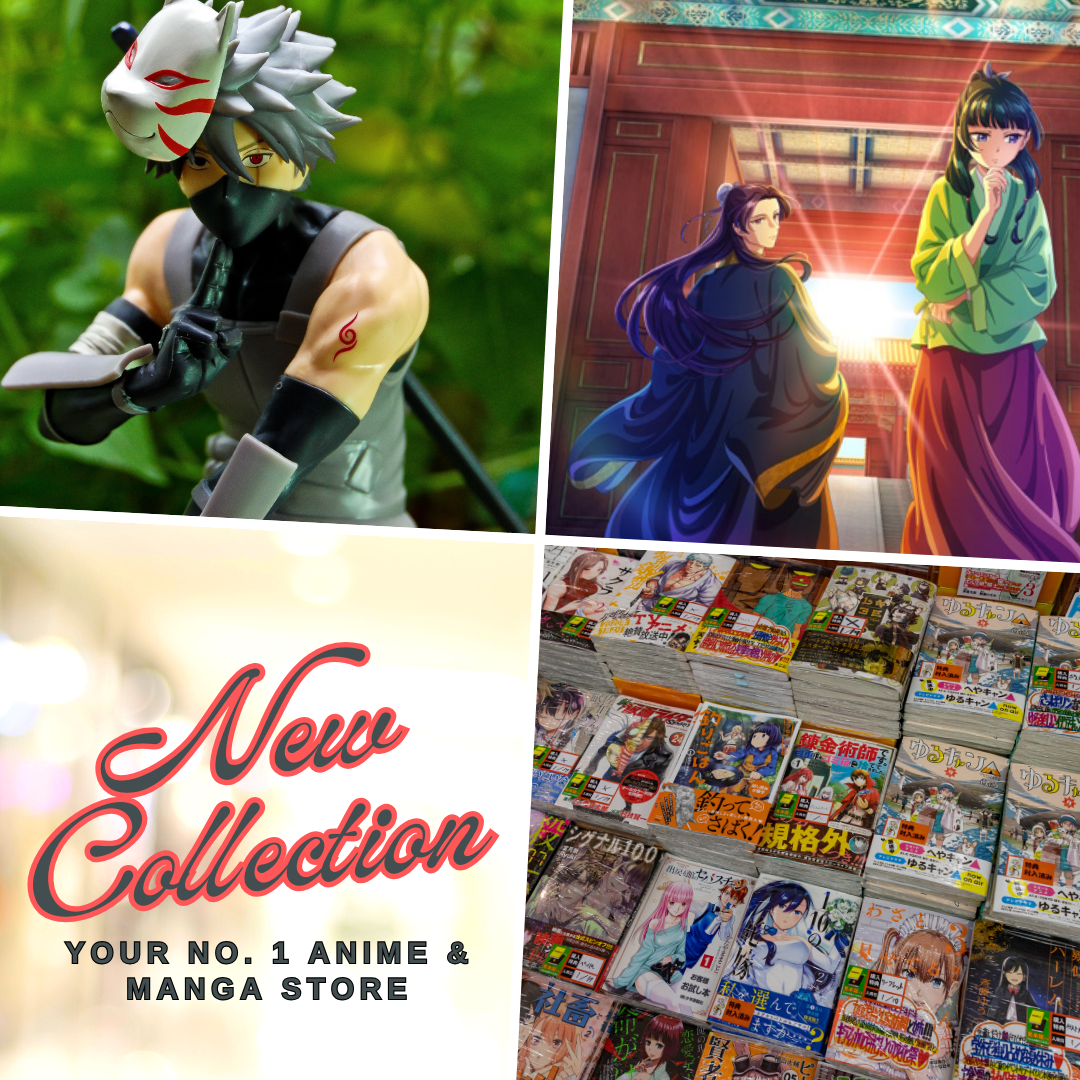 Oh, the boys-love cliche is here to strike once again! For one thing, post about BL (boys-love), danmei, yaoi, or shounen-ai had been among the most popular and most-read contents among my recommendations in the blog and I decided, why won't we delve deeper into it by doing another list, this time, let's be specific by looking at those interesting titles from Lezhin Comics.
Yes, you've read it right, Lezhin Comics, one of the leading digital platforms for reading Korean webtoons or manhwa does not only publish romance, action, or fantasy stories. They're also known for supporting aspiring authors that wrote exciting stories and a rather unique one that features GL (girls-love) and BL stories, some are even mature in content.
Looking at their archive, one can only sigh and gasp for breath, and I think I was lucky enough to keep my sanity as a skim through their listing of BL webtoons. As a gay guy, this is a topic that I think I can talk about a whole lot more but let's put that uncanny discussion aside and take a look at the treasure trove that Lezhin Comics has for many BL fans out there.
Therefore, I am listing here 13 of the best BL webtoons from Lezhin Comics that every fujoshi and BL fan out there should check. Not only that, but I have further listed some more worthwhile titles outside of my Top 13 recommendations to further satiate your craving and the excitement of discovering the unknown world of boys-love from the perspective of popular webtoon writers.
Best BL Webtoons from Lezhin Comics
Related Post: Explore the World of Yaoi and BL Anime with These Recommendations
Painter of the Night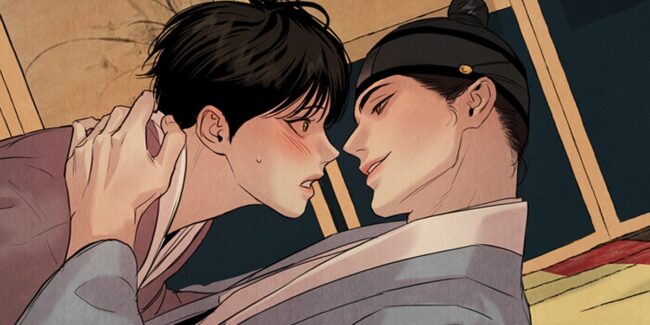 A BL webtoon written and illustrated by Byeonduck. An exciting and thrilling story atop a visually stunning narrative, Painter of the Night truly captured the essence of its title with its imposing power in captivating the hearts and attention of the readers. What's even more amazing is that the art style for this webtoon is absolutely gorgeous. It is rather rough, edgy, and obsessive with some scenes that will bring the readers to the edge of their seats and wild imagination.
Heesu in Class 2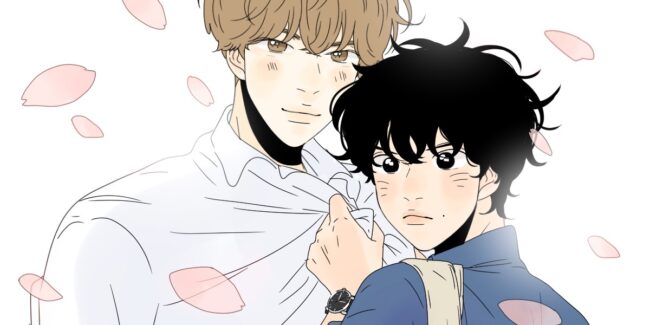 After the edgy stuff from Painter of the Night, next on our list to top recommended Bl webtoons from Lezhin is Heesu in Class 2, a rather delicate, fun, and naive coming-of-age story that many shounen-ai fans will surely love. The art style is quite simple and easy to navigate as it shows what it is supposed to convey without many distractive details. It promises a fun and hilarious ride that we often get from some of our favorite anime.
BJ Alex
This is one of the best popular bl webtoons out there, and one that I often heard from many fujoshi in my social circle online. BJ Alex is a webtoon series created by Mingwa and one that often sits in the boundary of hardcore romance, which sometimes may lead the readers to ask, is there really a love existing in this story, or it's just pure physical attraction and nothing more? Whatever your opinions might be, BJ Alex is a bl story not suited for some readers, but it sure has captured the hearts of many BL fans, established itself as one of the top titles that come into our mind when talking about boys-love in Korean webtoons.
King's Maker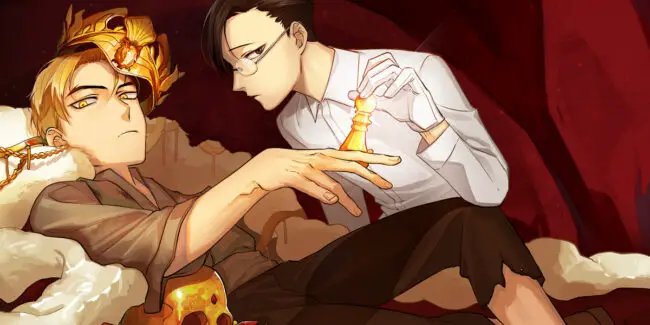 Created by Haga and Kang Jiyoung, The King's Maker is one of Lezhin Comics' top-rated bl webtoons that doesn't fall in the explicit mature content, while it is not entirely wholesome either. Yes, there's too much politics going on here. For one, it will remind you of some anime like Black Butler, or Moriarty the Patriot, but there's more to this story that gives off a lot of Code Geass vibes. This is a story of how a young stubborn prince and the mysterious catamite of the King collide in a political conspiracy in the royal court.
Love Shuttle
From its creator Aeju, Love Shuttle is among the best BL webtoons you could ever find out there. It is rather hilarious with the premise between work rivals falling in love? But the twist is that they make out first before the romance exists. Love Shuttle is a story of an Alpha meeting another Alpha, albeit the other one is not a real 'alpha', it's just that people assumed he is Alpha's material physical appearance. Warning, there are plenty of tsundere vibes here and I think many will adore it.
Sign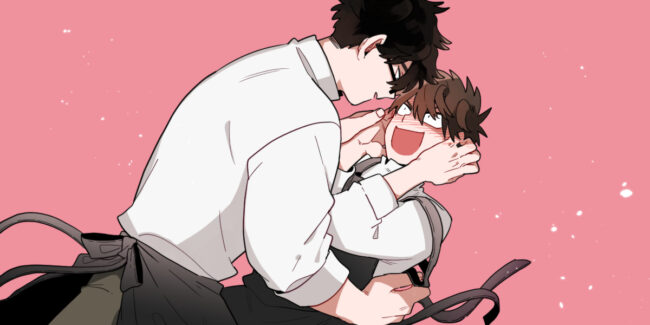 Oh, let's talk about something wholesome, or that's what we all thought at first after seeing its cover. Nevertheless, the title itself SIGN refers to many hints in the story but it may directly refer to the fact that the main characters have to use sign language because one of them is deaf. This is a rather hilarious BL story and one that is a good read to follow. The sign is the winner of the 3rd Lezhin Comics World Comic Contest.
Uncanny Charm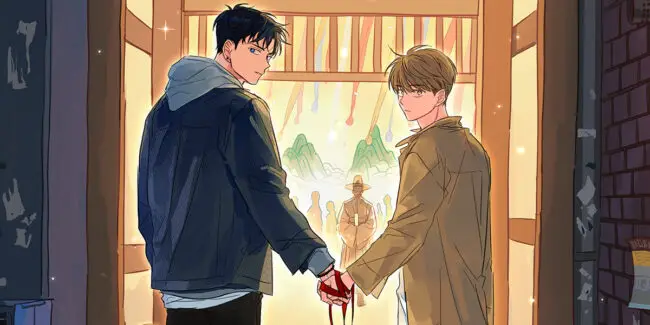 A full-colored manhwa, Uncanny Charm is created by COM and a delightful read that fans of the BL genre should check. There's drama and a whole of supernatural cliche. This is a wholesome BL webtoon that will remind you of anime like Spiritpact, The Morose Mononokean, and even Natsume's Book of Friends (they are all my favorites, btw). The two characters will work together to send ghosts in the afterlife, but there's more to their unintentional team up, as it seems like they're only holding to dear life because of an unexpected cursed thing.
At the End of the Road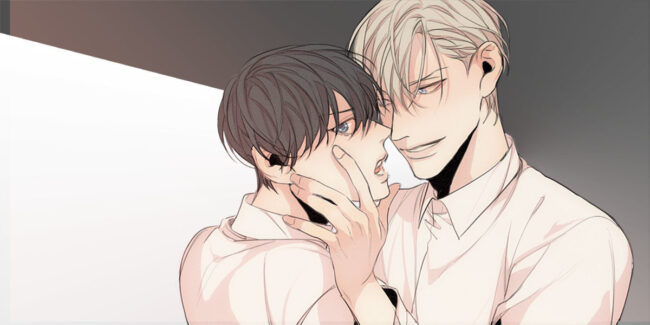 Oh come on, this is not another Mo Dao Zu Shi, but we surely get all the feels from the infamous best Chinese anime in recent years from this BL webtoon. At the End of the Road is a BL manhwa from the author of Mad Dog, Haribo. The premise of the story follows a transmigration plot, one of the MC gets transmigrated inside the body of a bullying victim, however, an old friend from the past will make an appearance to haunt him or rather reignite what they had left behind. This cliche is no longer new but the story's strength thrives in its well-written dialogues and promising development.
My Suha
Are we having 50 Shades of Gray next on our list? Probably not but there are some similarities. Next is My Suha, a Korean boys-love webtoon on Lezhin Comics from creator Chahyun. We have a pretty boy and his boss as the center of the story, this is another take on the romance in the office and one that could go wild any time of the day.
Legs That Won't Walk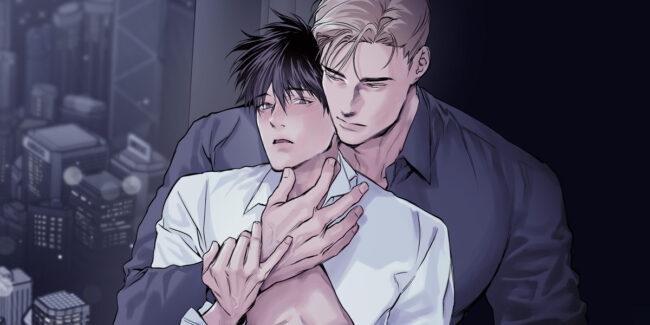 I had previously listed this as one of the best BL webtoons we had out there. Legs That Won't Walk is an intense BL and crime drama story from creator black apricot. If you love Banana Fish, Legs That Won't Walk is just the right webtoon for you to start. It has action, drama and with gangsters around, everything can be a heated argument, quarrel, and many more.
Biting the Tiger
A rather charming yet dramatic story unfolds in Biting the Tiger, a BL manhwa created by Mindal Park. It follows the sweet love story that aims to heal a wounded heart but at what cost? We will get a whole lot of romantic vibes from this story that may feel like had been told a thousand times but still lingers that fresh and brand new emotions from deep within our hearts.
Robber x Lover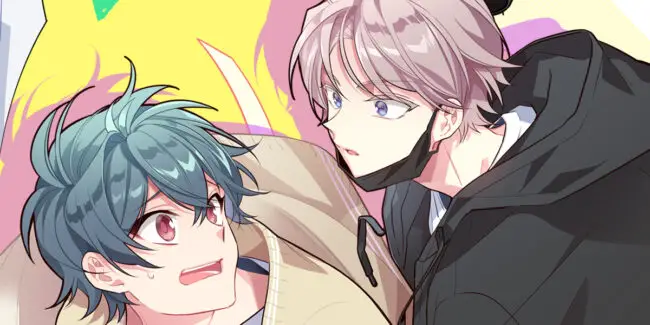 Created by PENGKI, Robber x Lover is a lighthearted BL webtoon that revolves around the cliche of living together. It is odd but wholesome and delicate. Its plot seems even funnier than usual but there's plenty of antics to go around with webtoons and that's where we can always expect the unexpected no matter how generic the story could be. Robber x Lover is definitely a boys-love webtoon every fan shouldn't miss.
Murderous Lewellyn's Candlelit Dinner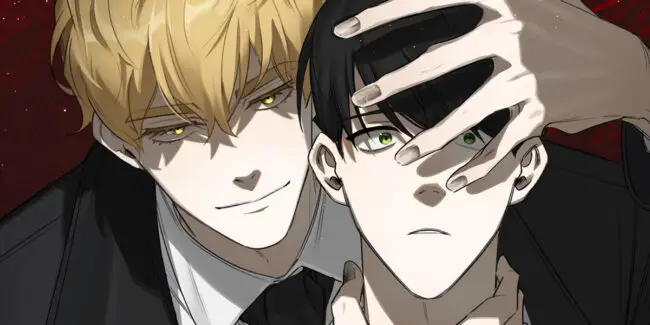 Don't be deceived, your first impression might not be correct. But Murderous Lewellyn's Candlelit Dinner is a historical and thriller manhwa that aims to deliver all the feels that you expect from a story with murder and obsession. However, there are some funny and unexpected delightful scenes to look forward to when reading this webtoon.
Related Post: 31 of the Best Korean Boys-Love Webtoons That You Must Check
Further Recommendations
Alright, so here are some more BL webtoons from Lezhin Comics that you guys might want to check too as it all delivers different feels, some familiar feelings of excitement and thrill, while some simply bring all the drama that we all need.
Mad Place
No Kidding
OUROBOROS
Momentum
Haunted by Desire
Unintentional Love Story
Out of Control
A Guy Like You
A Man of Virtue
All Strings Attached
One Take
Red-Haired James
Teach Me!
Love is an Illusion!
Top to Bottom
Stranger Than Friends
Crush and Burn
If you wish to read more BL or Yaoi stories, either its webtoon, manhua, manga, or comics; one of the best apps and websites that you can check is Bilibili Comics as it features wide array of options for readers to try.
Alright, so these are all our top recommended boys-love manhwa from Lezhin that we thought every BL fan should try checking out. There are still so many interesting stories that you guys can directly check on their official site. You might even want the perfect one that suits your palate and preferences while scrolling through it. Now, let me ask you guys, have you read any of the titles that I had mentioned above? If yes, can you share your thoughts with us in the comment section below?
Last Updated on March 16, 2023 by Yu Alexius