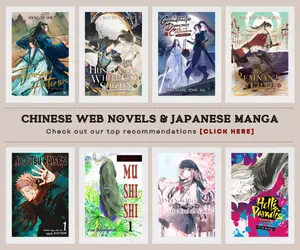 Animation studio Science SARU and director Naoko Yamada brought one of the most gorgeous anime series of the year this fall season and that is Heike Monogatari (The Heike Story). An anime adaptation of the 2016 modern Japanese translation of The Tale of the Heike from Hideo Furukawa, the piece itself is a bloody and enthralling historical epic that follows the rise and fall of the Taira Clan, giving off a surreal and authentic Japanese historic ambiance through its narrative.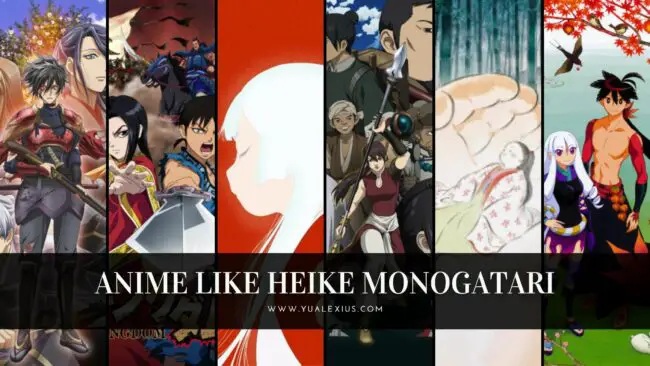 Heike Monogatari Synopsis
A psychic orphan is taken in by the powerful Taira Clan. Unfortunately, what she predicts is a future filled with violence and civil war.

Source: Funimation
Heike Monogatari was released on September 16, 2021 on Fuji TV on Demand and Funimation. It is one of the anime from the Fall 2021 lineup that surprised me through its sheer magical presence and absolutely stunning visual arts. It's unique, surreal and a trailing blaze of adventure that will bring one's soul and imagination to one of Japan's significant eras. I know many of you might be also asking the question if there's also some more anime like Heike Monogatari out there? I am having that question even right now, so that is why I have listed 9 titles of anime with a similar story to Heike Monogatari in one way or another. These titles might be sharing some essential elements or just a tiny intersection in the middle in using the typical Japanese antics in their storytelling.

9 Anime Like Heike Monogatari (The Heike Story)
Here are 9 of our top recommended anime like Heike Monogatari that viewers who currently enjoy the series might want to check right after.
Night Raid 1931
This is an anime that bring politics and action together splendidly. It follows the turbulent times that took place after WWI and the first Sino-Japanese war and focuses on Japan's goal to overtake the northern Chinese region of Manchuria through sheer power of political intrigues and a showdown in espionage.
Gorgeous Butterfly: Young Nobunaga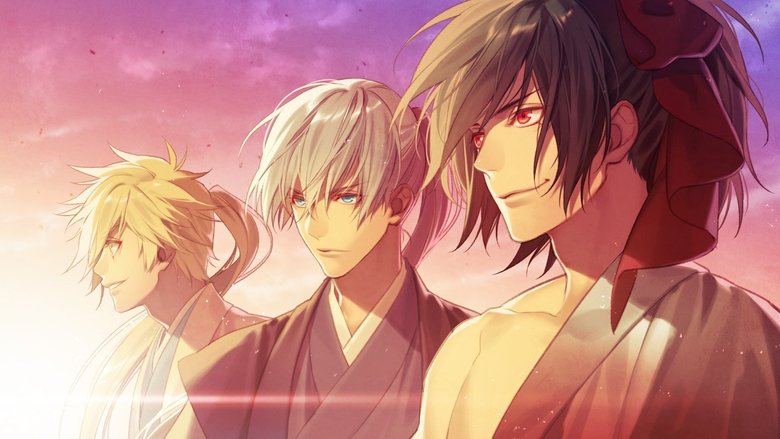 Here's a different take on the story of the Japanese warlord Oda Nobunaga. It's still bloody and revolves around the politics of Japan's feudal era, but this time, it highlights the young warlord in his youthful days, portraying him as a man who is ahead of his time with open and broad ideals. Albeit, an innocent and intimate story of the warlord's teenage years.
The Tale of Princess Kaguya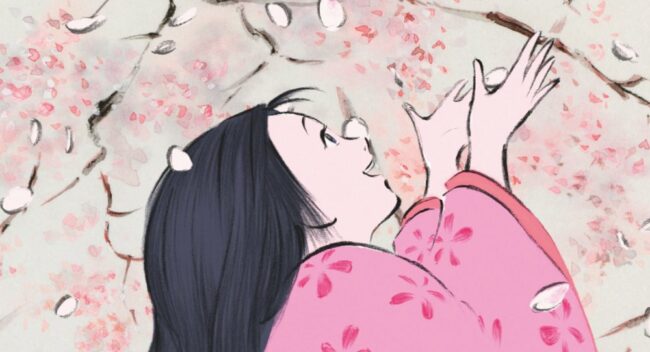 This anime film from Studio Ghibli obtained a spot on this list due to its gorgeous animation, upon watching Heike Monogatari, this movie is one of the early films that comes into my mind due to their similarities in visual aesthetics. Aside from this, both anime also shared a historical setting, with supernatural and mystic vibes.
Kingdom
One of the greatest political intrigues that sparks a bloody war in Chinese history had been highlighted in the anime adaptation of Kingdom. The story had adapted the warring eras of Ancient China, a period of Chinese history that has been retold in many forms and a hundred times but still, it just never gets old, and such is the feels with the Kingdom anime. It offers one of the biggest military warfare that had been presented in anime, and it thrives in its well-animated fight sequences, powerfully-acted story, and astounding war tactics. Just like Heike Monogatari, this is the quest for power, for domination by various houses and kingdoms to stand atop of the pyramid.
Otogi Zoshi
Now, don't jump to any conclusion yet. Otogi Zoshi is a fantastic adventure anime, it is no quest for Holy Grail, but it does have similar elements but in Japanese style and truly showcases the action, violence, and historical vibes of the feudal era of Japan with swordsmanship and archery.
The Legend of the Dog Warriors: The Hakkenden
There's a certain touch of Dororo in this story but this OVA from 1990 and 1991 showcases an exciting supernatural and violent story set in Feudal Japan with plenty of action to savor from it.
Jouran: The Princess of Snow and Blood
A quest for vengeance had been the central focus of this recently released anime that highlights a rather interesting story of conspiracy and politics that touches with supernatural cliches and delivers a whole lot of action that revolves around beautiful ladies, assassins, and politicians.
Moribito: Guardian of the Spirit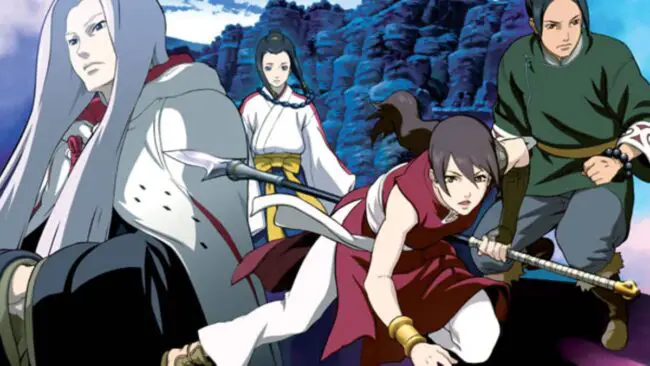 Here's one of my all-time favorite adventure anime, Moribito: Guardian of the Spirit will absorb you right away into its mystic and beautiful lore, and the journey to save the world from imminent danger. It may feel a lot like watching a fantasy anime with the fusion of Japan and European myth.
Katanagatari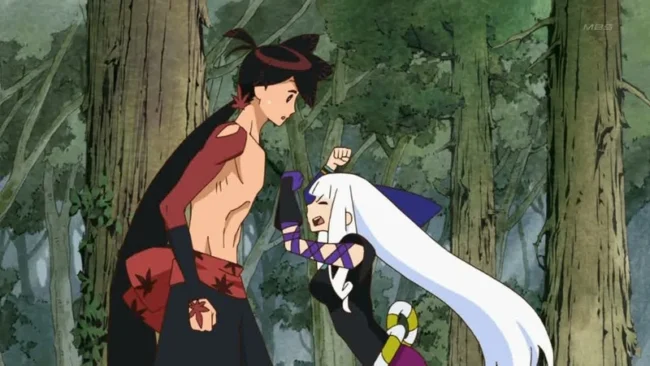 A spectacular anime for lovers of great dialogues and colorful visuals. Katanagatari offers more than just the action and the beautiful premise, but also a good chunk of humor, and well-written stories that thrive in its powerful and effectively acted dialogues, making the anime not just a visual spectacle but a fun adventure that tells so much more.
Further Recommendations
I have also listed here some more anime like Heike Monogatari that you guys might want to check if you had run out of titles to watch after our above-mentioned recommendations as follows: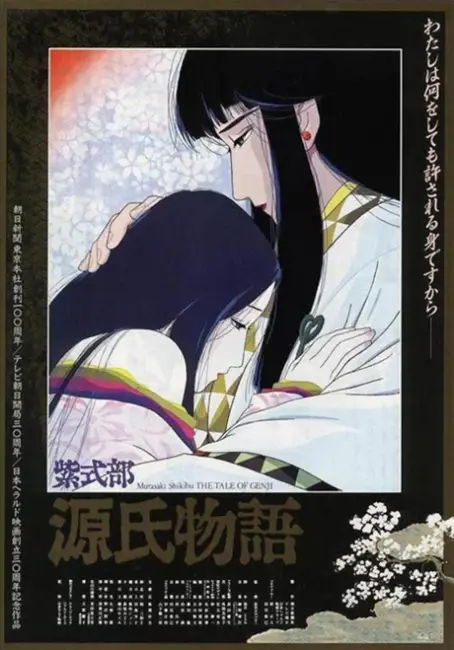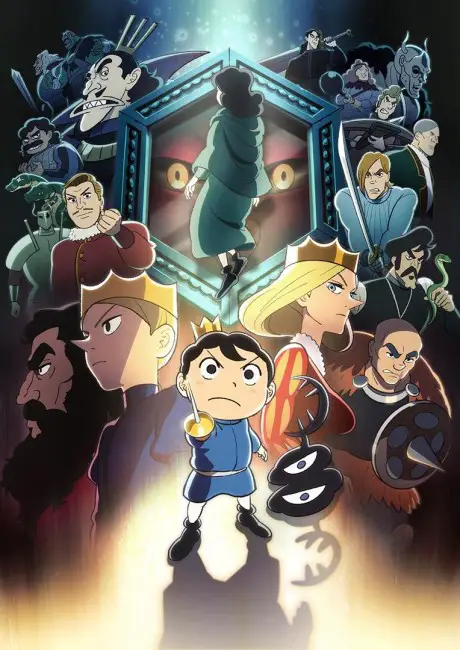 Have you guys watched any of the anime I had mentioned? What are your thoughts about them, are they just as good as Heike Monogatari? Are there any titles that you would like to be included in the list? Share your thoughts with us by leaving a comment below.
Last Updated on November 8, 2022 by Yu Alexius