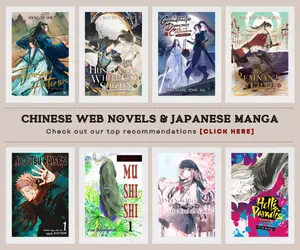 The otaku culture is pretty unique if one will compare it to ordinary daily living, but it is one that is filled with excitement and amusing weirdness. The upcoming Chinese anime My Parents are Otakus will show the viewers a relatable story that will leave us pondering with that thought – this story definitely belongs to us. Since, this new donghua promises to bring a whole lot of funny antics that we, otakus are familiar with, let's take a look at it first and have a brief overview before its scheduled premiere next week.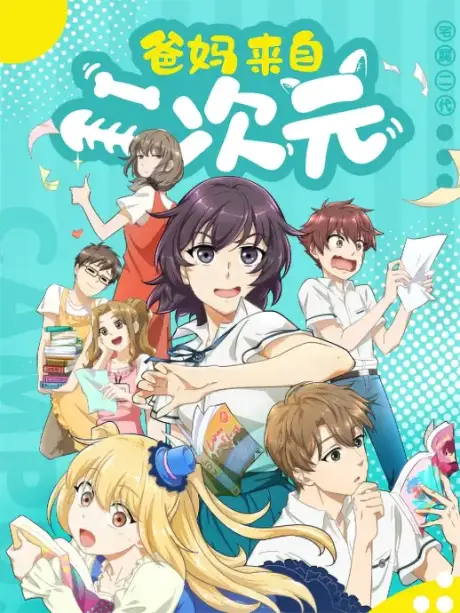 My Parents are Otakus / Ba Ma Laizi Erci Yuan Overview
The upcoming donghua is one of bilibili's Chinese anime lineup for 2021 that they had previously revealed last year. It is listed under the group of adapted works that bilibili will produce and released this year along with Pipe Wrench Boy, Drowning Sorrows in Raging Fire, and Dinghai Fusheng Records to name a few.
My Parents are Otakus (Ba Ma Laizi Erci Yuan) is adapted from a Chinese manhua called Zhaifu Erdai which is also known as Otaku's Offspring or My ACG Parents. The manhua was written by Rakugaki and was published on February 13, 2015 until August 2016 by bilibili and Manman Manhua.
It is a slice of life and comedy donghua that follows the generic antics of a hilarious Japanese anime. It also borrows a lot of funny cliche from its Japanese counterparts in terms of storytelling, and will greatly revolve around otaku culture and themes related to it. In a nutshell, My Parents are Otakus follows the story of a teenage girl who is quite fed up with her parent's weebs culture, but she finds out that her crush is also an otaku; will she change her views for the sake of the boy she likes? Will the otaku culture be the common ground between her and the boy? That is an interesting plot to watch out for from this series.
Synopsis
Tong Qi, a girl who has been indoctrinated with otaku culture by her parents since she was a child, tries her best not to have anything to do with "otaku", but has always regarded her classmate, Yang Wei, as a pure three-dimensional sunshine boy, like her idol. One day, she heard the word "fujoshi" from the mouth of this "idol". (Source: bilibili)
Animation Studio and Release Date
White Paper Animation is handling the donghua with bilibili, China Wit Media, and Linksure Literature as producers. My Parents are Otakus release date is scheduled on October 10, 2021 and it will be stream on its official page on bilibili here: 爸妈来自二次元
The following Chinese voice actors are the cast for the donghua My Parents are Otakus:
Gang Pixiu as Qi Tong
Feng Lan as Yi Yang
Lu Yangjun as Ba Tong
Ye Zhiqiu as Mu Yang
Zhenyan Liu as Wei Yang
Kinsen as Ye Shi
Zhang Huilin as Mu Tong
Jin Li as Ba Yang
Trailers & PVs
Let's take an early look at the relatable story of My Parents are Otakus in this set of teaser trailers and promotional videos that its production committee had unveiled through bilibili and the series official Weibo pages.
The series is only one of bilibili's lineup of Chinese anime in the last quarter of the year along with the highly anticipated Cinderella Chef Season 2 and The Daily Life of the Immortal King Season 2. Both series had been among the most popular Chinese anime in recent years, with the former being a top shoujo donghua, and the latter, a well-received cultivation story set in the modern world.
Last Updated on November 8, 2022 by Yu Alexius