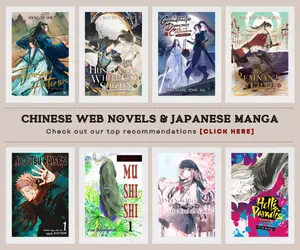 Hey guys, let me talk about something popular right now and a peculiar one such as Gojo Satoru, the hot yet overwhelmingly strong character from the hit shounen anime Jujutsu Kaisen. The series was such a big hit that many are calling it the next big thing after Kimetsu no Yaiba and I think it's pretty acceptable. From the anime's popularity, the surging manga sales, and almost every character from the series taking over the internet during its stint several months ago are no doubt signs of how big the franchise has become.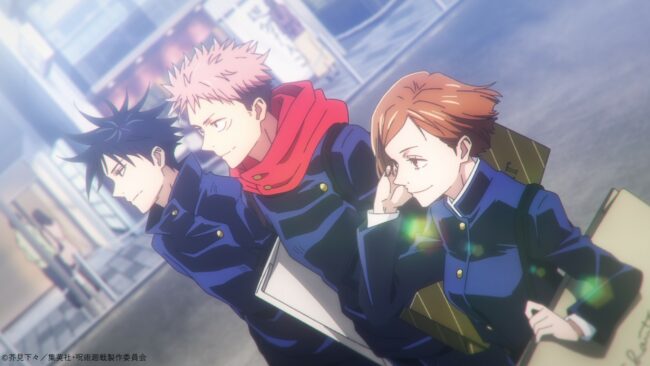 In this post, I would like to share my short thoughts on Gojo Satoru, a character that had been one of the key elements why Jujutsu Kaisen became even bigger. The Jujutsu Kaisen seemed like a big puzzle and every character and element from the series were big pieces of that puzzle where each of them plays big and equal roles, yet there's this one single piece that may not be the central figure of the puzzle but was able to occupy a bigger space and it became so hard to ignore its existence. Such is the case with Gojo Satoru's character, an insurmountable figure that fans can't just ignore at all.
The Gojo Satoru Fever
I'll keep this short yet precise as much as I could despite I often messed up things when trying to explain some stuff. So, we shall take a look at the character of Gojo Satoru and see why he is popular, why he was able to capture the hearts of many fans, why he is the way that he is?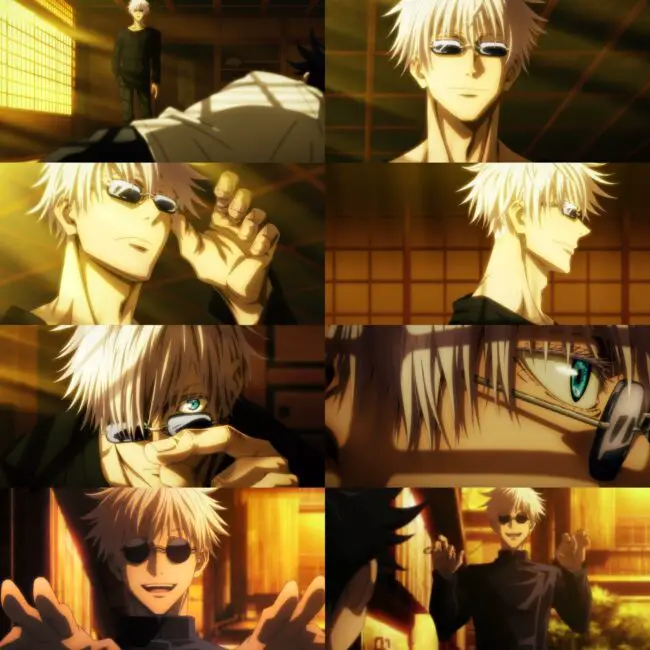 The Hot Teacher Image
Alright, so I am not buying his charismatic appeal the first time I saw him in the anime but that changed pretty fast. The moment he captured Itadori Yuji and overwhelmed Ryomen Sukuna, this supposed to be clueless and childish teacher caught our hearts immediately. He is undeniably hot, but he is the type of hot anime character that could steal the hearts of many fans but still ended up single at the end of the day.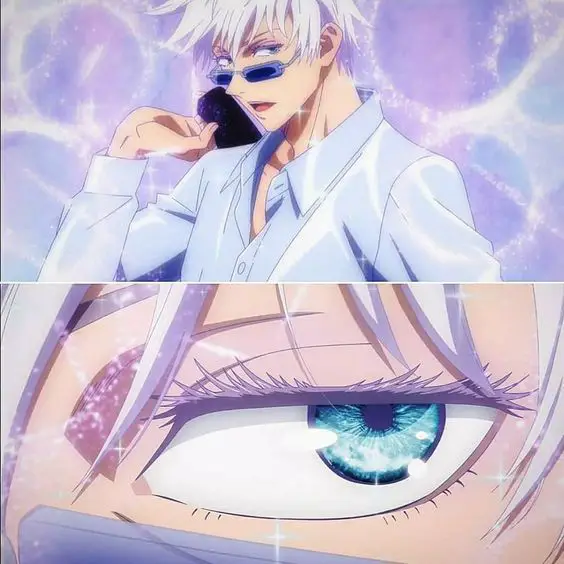 Now, he actually reminds me of this hot character from a certain Thai BL series whose name is Sarawat (2gether the Series). They're hot, they're popular but they don't belong to anybody, except for that one particular character that they tend to go head over heels with. In the case of Gojo Satoru, I think it is pretty safe to assumed that it's Geto Suguru.
There's a certain charisma in Gojo Satoru's appeal, to many shounen fans, he might have resembled another hot anime character and a teacher as well, I am referring to Hatake Kakashi from Naruto, who also had 3 students who share a lot of similarities with Gojo Satoru's students as well. Is this a mere coincidence? That is hard to tell, but there's no doubt, Gojo is that hot teacher that every anime fan might want to have around.
Overwhelmingly Strong
Well, Gojo Satoru is not only hot, handsome and a jerk with an amazing sense of fashion, but one with incredible strength, he can make every viewer go weak, either through his sexiness or through his sheer amount of power as a Jujutsu exorcist. In the story of Jujutsu Kaisen, Gojo was considered the strongest character in existence, his foes can't defeat him so the only way they think to stop him is through containing him. Now, I won't go deeper into this since that might be a huge spoiler to non-manga readers. But yeah, Gojo Satoru is like those OP anime characters we had out there, just like Tatsuya Shiba and Saitama to name a few.
Hilarious and Unpredictable
He might be handsome, hot, and incredibly powerful on the surface but he is so effing gay and hilarious deep inside. He is always plotting, he is cunning yet people can't see through him because he can act like a fool just to fool anyone else. That makes him unpredictable, that makes him a walking bag of comedic relief throughout the series, a huge chunk of pure hotness and unpredictability.
So, why is Gojo Satoru popular? Why does Jujutsu Kaisen fever was even sensationalized further through his existence? It's because he is doing what we, the fans, love to see. He is the embodiment of that unpredictable sunshine that represents what we want in the story. More importantly, he is a character of substance.
He's the savior, he's the apple of the eye, he's the strongest, he represents our very desire, a character that we want to be like if we ever to become an anime character. To many anime fans, especially the shounen ones, he is our AVATAR. I know that I am only speaking for myself but I believed upon reading hundreds of comments, seeing tons of fanarts, and reactions about Gojo Satoro, it's clear to see that he is the anime character that we want to become in one way or another.
Last Updated on November 8, 2022 by Yu Alexius