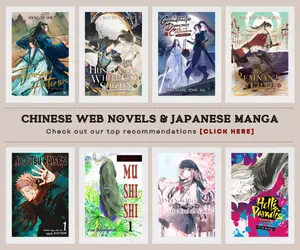 Hey guys, it's your Yu-senpai again and I am back for the 2nd installment of our featured donghua voice actor of the day. In the very first part of our Donghua Seiyuu Corner, I had featured a voice actor that many of us were quite familiar with and that is Zhang Jie (Ajie), and such is the case for the next person on our list. We shall talk about the voice behind our favorite 'gege' from Heaven Official's Blessing and the many donghua characters that he shared the voice with.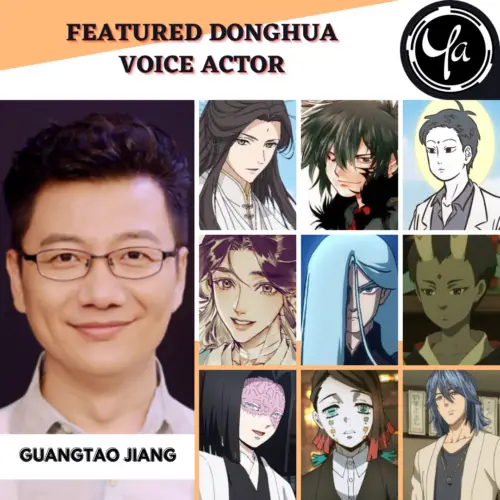 Jiang Guangtao Bio & Overview
Jiang Guantao was born on May 6, 1976; he is a Chinese actor as well as a voice actor, lending his voice to several anime characters, both from Japanese and Chinese made animation. He was a respected voice actor in China and previously taught Zhang Jie and Bian Jing in the industry. He was also a dubbing director including his works in the recently released The Island of Siliang where he also voiced the character of Xiao Ji.
He also did dubbing direction for several foreign contents into Chinese format and he also did dubbing roles for the following films which include The Lord of the Rings as Frodo Baggins, Transformers as Sam Witwicky, Titanic as Jack Dawson, and High School Musical as Troy Bolton to name a few.
Donghua Voice Acting Roles by Jiang Guangtao
Jiang Guangtao had voiced some of the most popular characters from our favorite donghua from various series. Among his most notable roles is giving life to the character of Xie Lian from Heaven Official's Blessing with so much innocence, purity, and kindness. He also voiced the following characters:
Guanyin (Non-Human)
Qingfeng (Scissor 7)
Dabao Ji (Scissor 7)
Tianzun (Jiang Ziya: Legend of Deification)
Hou Yu (Mr. Miao)
Zhengming Yan (Liu Yao)
Xiao Hei (The Unparalleled Black and White)
Lushen (Big Fish & Begonia)
Xiao Ji (The Island of Siliang)
Furthermore, he also provided the voice for the following anime through its Chinese dubbed releases:
Kagaya Ubuyashiki (Kimetsu no Yaiba: Demon Slayer)
Enmu (Kimetsu no Yaiba: Demon Slayer)
Krim (Maquia: When the Promised Flower Bloom)
Handsome Kamen Amai Mask (One Punch Man)
If you wish to follow him on his social media outlets for updates, you can check the following links:
Alright, this is where I shall end my post about our featured donghua voice actor for today. Some more donghua seiyuu will be added to our archives in the blog joining Zhang Jie and Jiang Guangtao in the next few weeks. Meanwhile, let me ask you guys, which character that Jiang Guangtao had voiced was your favorite, and did you think his voice suits these characters? Share your thoughts with us by leaving a comment below and don't forget to subscribe to our newsletter to get the latest updates from us right in your email's inbox.
Last Updated on September 25, 2021 by Yu Alexius