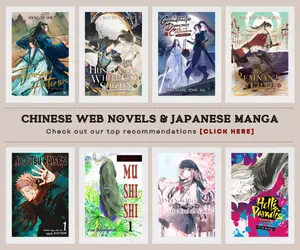 I felt it's been ages since the last time I had seen the Shaman King anime back from my childhood days, now after 20 years, Yoh Asakura is coming back for an all-new Shaman King 2021 anime adaptation. For people of my age, in their late 20s and early 30s, Shaman King had been a huge part of our childhood and teenage years and was one of the anime that we loved so much. It's just amazing to know that it is finally coming back and this time, it promises an even more astounding journey. So, what's the tea about it? I'll discuss that later on, but it'll take the same path as what the Full-Metal Alchemist: Brotherhood did.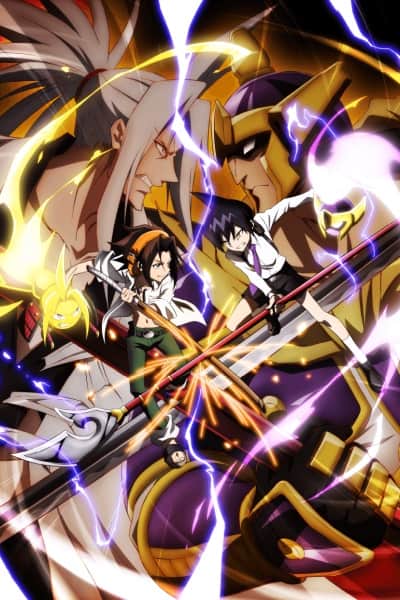 In line with its imminent return, I shall share some details about the 2021 Shaman King TV anime and what we can expect from it. I will also answer some questions that many of us had in our minds about the upcoming anime such as matter that concerns about its release date, its animation studio, cast and staff, the difference between the old and the new adaptation, and where we can possibly watch it.
Shaman King Anime Overview
Alright, first let take a look at the anime itself and its source material. I am sure that new anime fans who hadn't seen the first adaptation would love to learn this general information about it.
This section of the post will also answer the following questions:
What is Shaman King?
Will there be a new Shaman King?
Is Shaman King 2021 a remake?
Will Shaman King continue?
Shaman King Anime 2001
First, what is Shaman King? The anime that premiered on July 4, 2001, is one of the biggest shounen of its generation. It runs for a total of 64 episodes until September 25, 2002. It was animated by Xebec and directed by Seiji Mizushima who is famous for directing Full Metal Alchemist, Mobile Gundam Suit 00, and Concrete Revolutio. The anime was written by Katsuhiko Koide and Toshiyuki Oumori composed the music.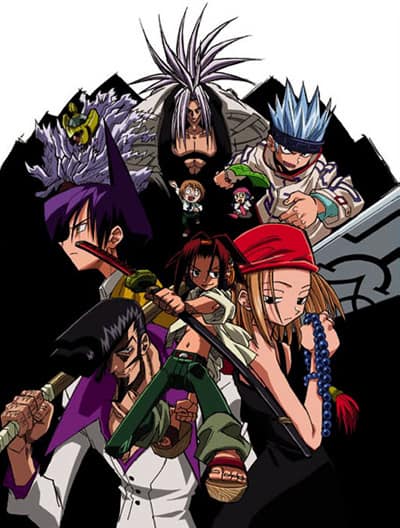 For many of us, we had seen Shaman King's first anime on various anime service providers such as Madman Entertainment, Fox Kids, 4Kids Entertainment as well as on several networks like Network Ten, Cartoon Network, YTV, and 4Kids TV.
In Japan, the anime was broadcast on TV Tokyo which also co-produced it with studio NAS and Xebec.
Shaman King Manga
The anime was adapted from the Shaman King manga by author and illustrator Hiroyuki Takei. He chose shamanism as the main theme of the manga as he thought that it has never been attempted to tackle before at that time. The manga was published by Shueisha on Weekly Shounen Jump and later on by Kodansha that acquired the rights to re-launched the series on 35 e-books volumes in 2018 and print in 2020. [Source: Wikipedia]
Plot
Asakura Yoh is a shaman, a medium between the worlds of the living and the dead. You seeks to become the Shaman King, the one who is able to contact the Great Spirit, and will gain the ability to reshape the world in any way they wish, and for this purpose, he must win the Shaman Fight, a battle held once every 500 years between competing shamans. Kyoyama Anna, Yoh's fiancée, soon enters the scene and prescribes a brutal training regimen to prepare him for the tournament.
Due to its popularity, the manga also inspired various spin-offs and manga sequels as well as video games and trading card games. The manga sold over 35 million volumes in total.
The following are among its various spin-off manga:
Shaman King: Zero
Shaman King: Flowers
Shaman King: The Super Star
Shaman King: Red Crimson
Shaman King: Marcos
Shaman King 2021 Anime
Now, many of us are asking what is the difference between Shaman King 2001 vs Shaman King 2021 anime? Is the Shaman King 2021 a reboot or a continuation? And the questions keep on surging. However, upon the announcement of the new anime, it was clearly mentioned by the production committee that this will be a new anime series of the manga. For the readers of the manga, Shaman King 2021 anime is both a remake and a sequel.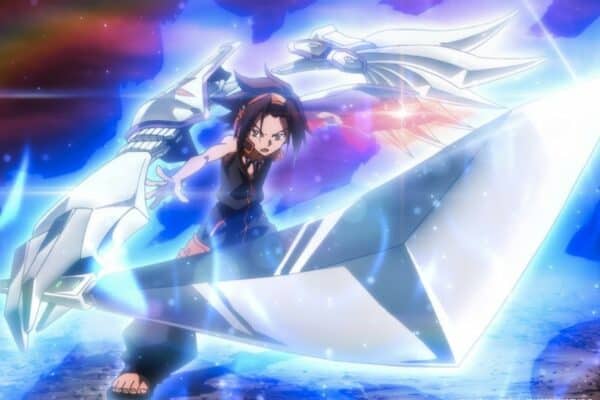 Remake and sequel at the same time? Yes, Shaman King 2021 will be a remake because it will adapt the whole manga from the start. So why it is a sequel? Because it will have a different ending and that will be the real conclusion to the story of Yoh Asakura and his adventure.
Here's the tea. Shaman King 2021 anime will adapt the entire manga from start to end. It means it will have a different conclusion than the Shaman King 2001 anime which deviates from the original story later on because, at the time that the anime is nearing its end, the manga is not over yet. So, they decided to finish the anime and took a different route from the manga and this means that the first anime and the manga had a different ending. Meanwhile, this new anime will follow the story through the end based on the original story from the manga.
Completely new anime adapting all 35 volumes of the manga's complete edition.

On a starry night, middle-schooler Manta meets Yoh Asakura, a young shaman who has the ability to talk to spirits, and also has the ability to let them possess him to use their powers. Yoh has a heavy duty on his shoulders: he must become the Shaman King by winning the Shaman Fight, a tournament between shamans that happens only once every 500 years. Joined by his spirit medium fiancée Anna Kyōyama, his personal samurai spirit Amidamaru, and his other friends, Yoh must also face a larger evil: Hao, a powerful man who aims to create a new world with only shamans by becoming the Shaman King himself. [Source: Anime News Network]
Shaman King 2001 vs Shaman King 2021
So, which one is better, and can we expect a better story in Shaman King 2021? This question is purely subjective, but as an anime fan, I believed that the first anime series is already epic on its own and that is why it was able to capture the hearts of many fans. On the other hand, the new anime promises an even more exciting story. According to manga readers, the story becomes even more interesting after the point where the first anime deviated. Therefore, we can expect that Shaman King 2021 anime adaptation shall be an exhilarating ride. Although, it will all depend on the pacing and how the new production committee will bring the story to life.
Development
The plan for the remake of the anime was first manifested in 2015 when MAPPA's former president Masao Maruyama showed interest in rebooting the series at Otakun. Hiroyuki Takei had tweeted in 2017 that he received offers to reboot Shaman King yet he declined for the reason that the original voice actors and soundtrack can't be kept. On June 11, 2020, KING AMUSEMENT CREATIVE had released a promotional video on their official channel that the Shaman King remake is coming in April 2021. [Source: Shaman King Fandom]
Shaman King 2021 Anime Release Date
Now, let's talk about one of the details that we all craving to know. For sure, we are sharing the same question: When is the release date of Shaman King 2021 new anime adaptation? The answer is not specific yet but we have an estimated timeline for that. Shaman King 2021 release date is scheduled in April 2021 as part of the spring lineup on TV Tokyo. This has been announced in June 2020 when the production team revealed that a new anime is coming and it will adapt the 35 volumes of the new complete manga edition of Shaman King.
Official Trailer & Promotional Videos
Here, we have the previously revealed trailer for Shaman King 2021 anime and some more PVs.
Animation Studio and Staff
Studio Bridge which is known for animating the final season of Fairy Tail, The Royal Tutor, and the fall 2020 mystery-drama anime Talentless Nana is in charge of the anime production.
The following are the staff listed as part of the anime production:
Director: Joji Furuta
Series Composition: Shouji Yonemura
Character Designs: Satohiko Sano
Music: Yuki Hayashi
Shaman King 2021 Anime Cast Members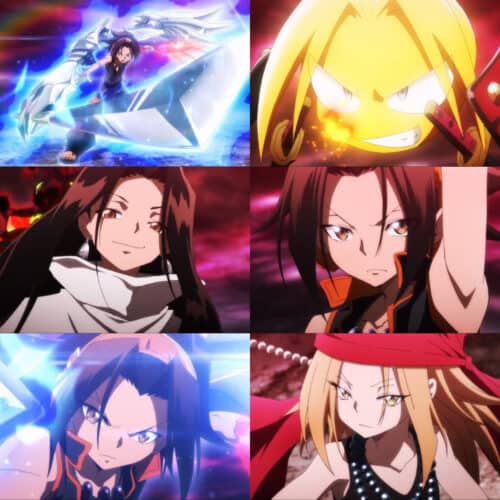 As for the voice actors, we've got a new seiyuu for Yoh Asakura but most of the voice actors for the other characters are returning casts as follows:
Yoh Asakura: Youko Hikasa
Anna Kyouyama: Megumi Hayashibara
Amidaramu: Katsuyuki Konishi
Hao Asakura: Minami Takayama
Manta Oyamada: Inuko Inuyasama
Tao Ren: Romi Park
Ryunosuke Umemiya: Masahiko Tanaka
Horohoro: Yuuji Ueda
Tao Jun: Michiko Neya
Tamamura Tamao: Nana Mizuki
Faust VIII: Takehito Koyasu
Bason: Kousuke Takaguch
Tokageroh: Wataru Takagi
Kororo: Megumi Nakajima
Lee Pyron: Toru Sakurai
Ponchi: Takumu Miyazono
Conchi: Noriaki Kanze
Megumi Hayashibara is not only returning to reprise her role as Anna but also as the performer for the opening and ending theme of the anime which she previously did in the 2001 series.
Where to Watch Shaman King Anime?
Now, here's the next question that we usually have in our head after finding out when is the release date of a certain anime, and such is the case too for Shaman King's new anime adaptation. I have previously mentioned where the first anime had aired and the different streaming platforms that licensed and released it.
What about the new anime? If you're based in Japan, you can watch it on TV in Tokyo. Currently, we don't have any details yet where it will be stream outside of Japan but I will update this section once news about it has been announced as the new anime's premiere is coming so soon.
What are anime like Shaman King?
So, the next question is, are there anime like Shaman King out there? Of course, there are and some of them are series that you might actually be familiar with. While waiting for the new Shaman King's release, why not take a peek at this list of similar anime to Shaman King. Almost every shounen anime out there has the same vibes as Shaman King but here's what I highly recommend to everyone to check out first.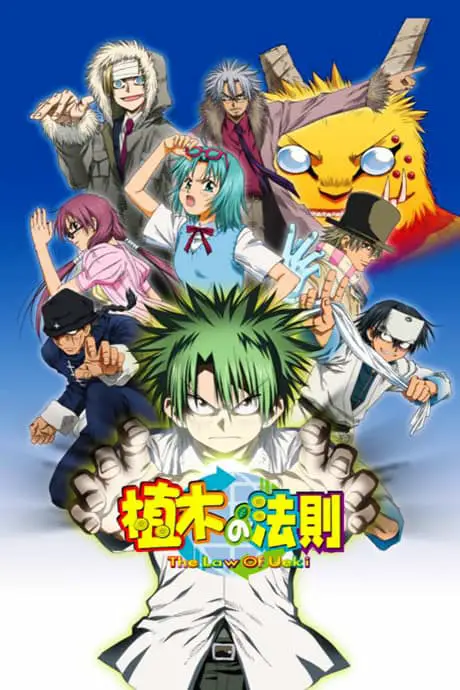 Anime like Shaman King
The Law of Ueki
The God of High School
Flame of Recca
Bleach
Rurouni Kenshin
Naruto
Hunter x Hunter
Trigun
Rave Master
Tokyo Underground
Inuyasha
Kiba
Soul Eater
Yu Yu Hakusho
History's Strongest Disciple Kenichi
Read: 10 Anime Series Like Shaman King
Alright, so this is where I shall end this discussion about Shaman King's 2021 new anime adaptation. I will share further updates in this post once we get news about it. If you wish to get updates about Shaman King 2021 anime or various anime topics and donghua, you may subscribe to my newsletter. Lastly, please let us know what you think about the new Shaman King and what are things you expect to see the most from it? Drop your thoughts in the comment section below.
Last Updated on November 9, 2022 by Yu Alexius