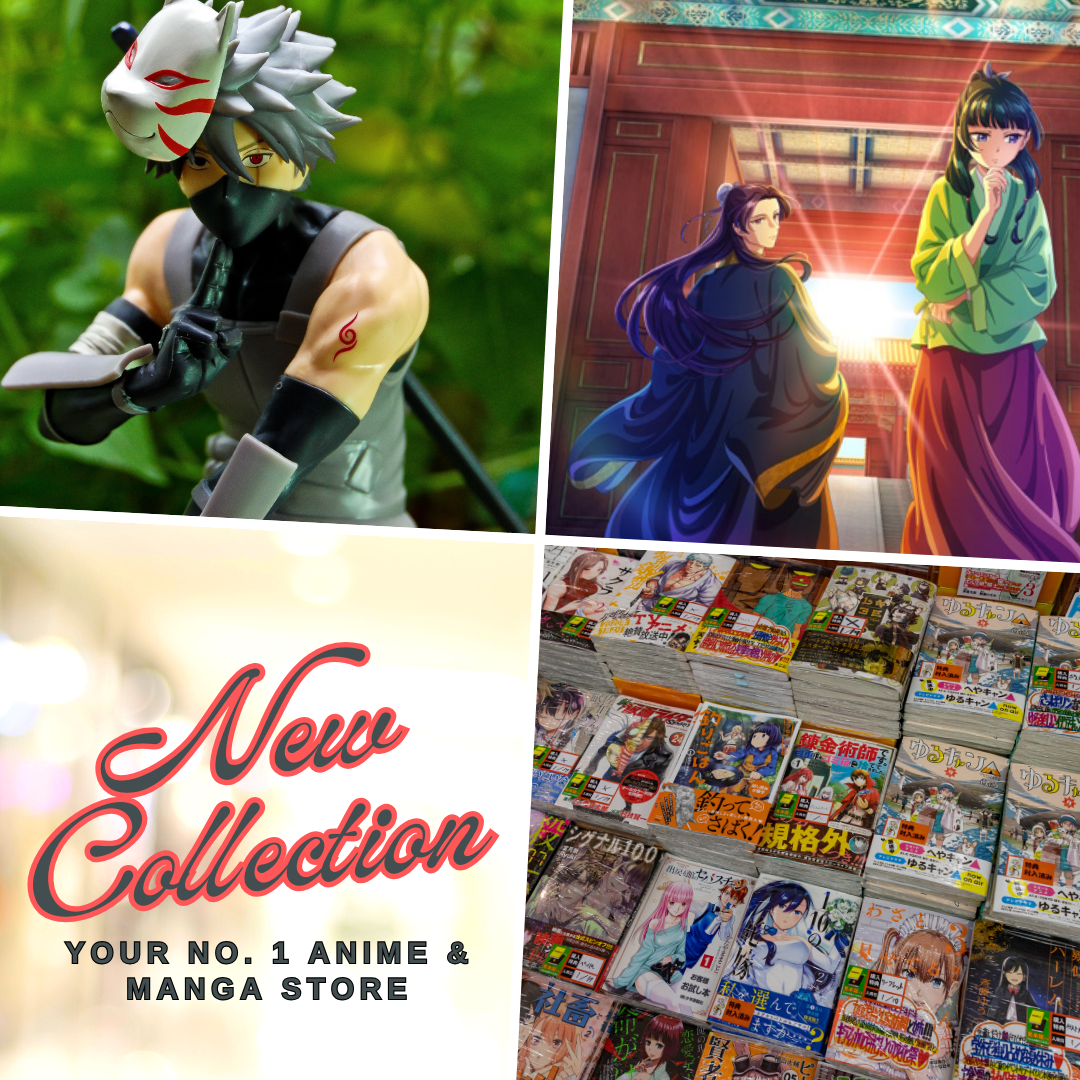 Hey! To my fellow Filipinos, did you ever have this question at the back of your head? Can we watch anime in the Philippines legally? Are there any legal sites to watch anime in the Philippines? The answer is yes, but how? That is what I will share with you guys in this post. Currently, there's no Crunchyroll, Funimation, Amazon Prime, or Anilab available in our country, however, there are other alternatives for anime streaming in the Philippines, and guess what, these services are legit and legal.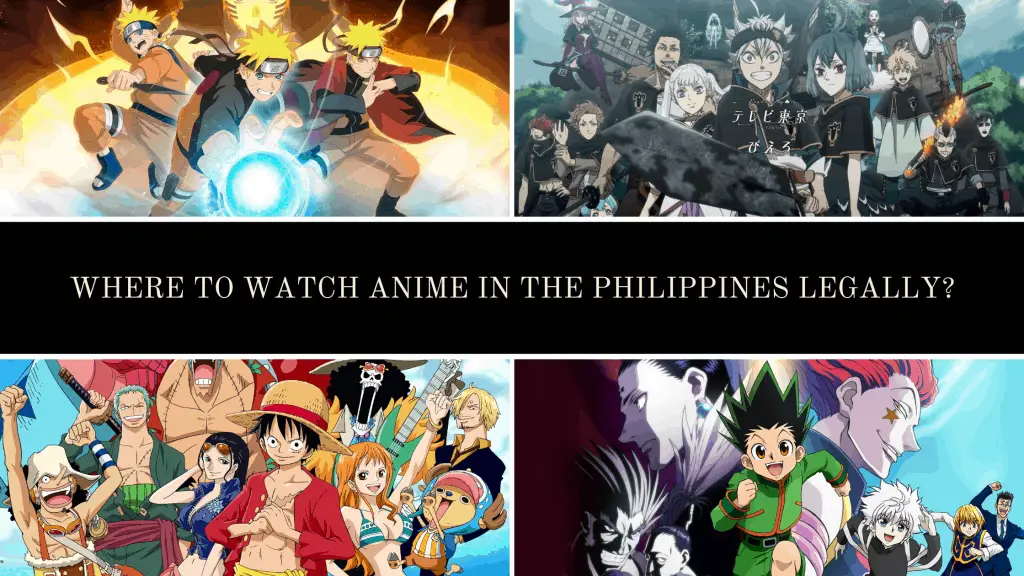 I know a lot of people are watching anime through any means but doing it the right way is good karma towards the righteous path. You are helping the people who worked hard and exerted so much effort to produce their craft, the entertainment that we as consumers are enjoying. That is why I always believed that it is a good thing to find a way to watch anime legally. That is why anime distributors and legit streaming sites like Crunchyroll, Funimation, Amazon Prime, and many more exist.
However, in our country, the Philippines, there are only a few options to watch anime legally since those services are not available here. Yet, we have some alternatives that I hope my fellow anime fans and countrymen will start using so we can help the anime industry even if it's just a tiny fragment of support. Therefore, I would like to share this list of places to go where you can watch anime in the Philippines legally.
Musa Asia
First on our list is Muse Asia from YouTube. If you wish to watch anime legally and for free, then why not check the YouTube channel of Muse Asia. They are providing free anime to viewers in Southeast Asia. Although their archives are quite limited, they are gradually expanding it by adding more content and so far, they had enough to have you go on binge-watching for a couple of weeks or even months depending on your availability. They are also releasing several anime from the seasonal lineups each year. I have watched some of my favorite anime from the fall 2020 lineup through Muse Asia such as Wandering Witch: The Journey of Elaina and Noblesse.
You can visit their channel here: Muse Asia Anime YouTube
Ani-One
Here's another YouTube channel on our list. Together with Muse Asia, Ani-One is also licensing the anime that they are uploading on their channel. If you can't find the anime that you are looking for from Muse Asia, then you can check Ani-One or vice-versa. They are also releasing seasonal anime and some series from recent years.
Visit their channel here: Ani-One YouTube
Netflix Philippines
Next on our list is an app that I believed many people all over the world are quite familiar with. In the Philippines, Netflix had been one of the major streaming service providers here for series and movies. Netflix had a wide array of choices that viewers can choose from. Some of the most popular anime series and movies from recent years are available there.
There are many perks in using Netflix, aside from having access to many shows from all over the world, you can also enjoy watching Netflix originals. I actually enjoyed some of their original anime series. In fact, Netflix is releasing 16 anime in 2021 exclusively and some of them are based on popular manga in Japan. Hey people, as Filipinos we should also look forward to one of these series, it's the supernatural anime Trese which was based on a Filipino comic series.
You can enjoy watching anime through Netflix Philippines for a monthly subscription ranging from Php149.00 up to Php 549.00 only. It's just a small dime compared to the value of entertainment and services we received from it. You can visit www.netflix.com for further details.
TrueID.PH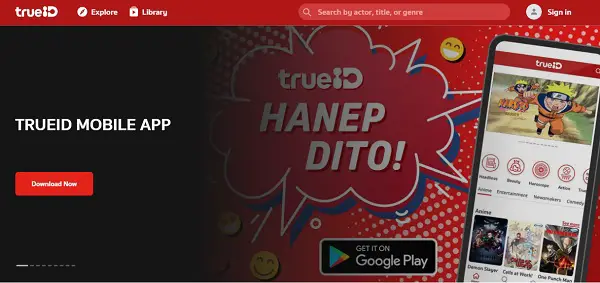 True ID is an online platform that curated digital content of various forms and that includes news and entertainment niches. Fortunately, they also have anime on their platforms where fans can watch it online, it's LEGAL and it's FREE.
You can visit their website: trueid.ph or also download their mobile app.
WeTV Philippines
WeTV is the international streaming service of Tencent Video, the Chinese media giant. There is something unique in this one than the others in this list, along with iQIYI; WeTV does not only license Japanese animation but instead, people can also watch donghua on this site such as Soul Land, The King's Avatar, and a whole lot more. They even have drama series, in fact, this is where I have watched The King's Avatar live-action series way back in 2019.
WeTV's subscriptions are as low as Php59.00 every month, Php159.00 quarterly, and Php599.00 annually. That's actually pretty cheap, so if you love watching Chinese anime, and even those series from Japan, this is a place for you to go. You can check it out here: www.wetv.vip/en.
IQIYI
Here are other streaming services from China. IQIYI is one of the leading video-sharing and streaming websites in China. There are various Chinese and Korean drama series available in it and several Chinese anime that they also produced in recent years such as Are You Okay? and The Demonic King Who Chases His Wife. They also have Japanese animation on their list and the most recent anime lineups are Attack on Titan, Haikyuu!! and Dragon Ball Super.
For viewers outside of China, you can directly go to www.iq.com to check what it has to offer. Its subscription fee starts as low as Php249.00/month only for its premium VIP plan.
Animax Asia
One of the longest-running anime-dedicated streaming services in Asia, Animax offers a lot of anime choices for Asian viewers ever since it started in 2004. In the Philippines, Animax Asia is available through Cignal Digital TV, G-SAT Direct TV, and Sky Cable. You can check their schedule and anime lineup here: www.animax-asia.com.
POP TV Philippines
I have stumbled upon this website through its advertisement on Facebook and upon checking it, Pop  TV had various anime titles that any enthusiasts can check anytime. They have released some anime in Filipino dub at www.poptv.ph.
Gundam.info
For Gundam-related stuff, you may check Gundam.info, a dedicated site for streaming Gundam anime and other related services and items. Check their site here: en.gundam.info
Iflix
Next on our list is another streaming website intended for Filipino viewers. They have Filipino dramas and various foreign series too. Just like Netflix, Iflix is also streaming several anime titles from their archives. www.iflix.com/ph/en
Local TV Channels
I know we all started with this, we all started watching anime through local TV channels in our country. Unfortunately, anime exposure in these channels is not as dominant as it used to be. Currently, ABS-CBN has been shut down, therefore we only have the following TV channels as options:
GMA7
This station used to give us so many anime series back in the day. I even remembered anime like Dragon Ball Z, Lupin III, Trigun, Yu Yu Hakusho, and Flame of Recca dominated its prime timeslot during nighttime before. Now, they only have a small allotted time for anime every morning on Saturday and Sunday where they air anime series like Knock Out, Hunter x Hunter, and Assassination Classroom.
TV5
Another local TV station in the Philippines is TV5. They are airing plenty of anime series back in the days, around 5 or 6 years ago through their AniMega block. This is where I have discovered one of my favorite martial arts anime – Kenichi: The Mightiest Disciple.
Chinese Anime On YouTube
For my fellow fans of Chinese animation or donghua, you may also watch some of our favorite series through the YouTube channels of Tencent Video and bilibili.
Tencent Video
While the majority of the series that were uploaded to Tencent Video's YouTube channel are Chinese dramas, there are some donghua among its rank and that includes my top 2 Chinese anime of all time: The King's Avatar, and the Grandmaster of Demonic Cultivation (Mo Dao Zu Shi). You may check their channel here: Tencent Video YouTube Channel – Anime
Anime Made by Bilibili
Alright, bilibili sure had upscale their assets in recent years when it comes to producing and distributing Chinese animation to viewers outside of China. They started their YouTube Channel – Anime Made by Bilibili this 2020 and they uploaded some of their most recent series there.
And that's it. These are only some of the legit ways to watch anime in the Philippines. I will update this list every now and then so we can have more options instead of simply relying on various sites that did not license their distribution and streaming of anime.
Disclaimer: This is not a sponsored post.
References:
Last Updated on November 9, 2022 by Yu Alexius