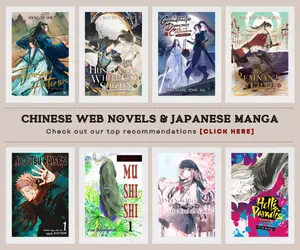 Fire Force had always been one of the anime that I had enjoyed for so many reasons and I bet that many viewers out there are sharing the same sentiments too, especially on one common denominator and that is the fact that the anime had so many hot scenes. While there are tons of fanservice here, it's not on the boundary of ecchi yet compared to the likes of Food Wars, and many more. However, the characters of Fire Force sure are burning hot, literally, and essentially.
I have previously published another post titled Flirty Friday: Fire Force Hot Boys, and now I would like to make a follow-up on that featuring the ladies from the popular shounen anime. While there are sure plenty of boys that make the series a haven for fan service fans, the following ladies could make the experience even hotter, more fun, and entertaining.
Now, let's meet the hot and fantastic female characters from the Fire Force anime adaptation that we should look forward to in every episode of the series.
Fire Force Hot Ladies
Princess Hibana
The captain of the 5th division and a real hot babe. She can be every Fire Force fan's ideal girlfriend, unfortunately, she had set her eyes on Shinra already. However, I would rather want to ship her with Captain Obi, even though I am also shipping the 8thdivision's captain to Vulcan. Aside from being beautiful, Princess Hibana is also a scientist.
Maki
The resident female gorilla of the 8th division? That might be true, but I won't call her gorilla as Shinra and Arthur are the only people allowed to do that. Nonetheless, she's the witch of the 8th division and a tough combatant. If fans idolize a strong woman with lots of humor in her storage, Maki is definitely a top choice for you.
Tamaki
As much as I like Tamaki, I am also annoyed by the fact that she had become the main source of comic relief and fan service throughout the series. She deserves more love than that, she's quite the cinnamon roll and she also reminded me of Noelle Silva from Black Clover as I thought both of them shared the same personality.
Iris
Latom! We had our resident sister from the 8th division here and she's stunningly hot, beautiful and a girlfriend material, isn't she? Albeit, she's still shrouded in mystery and someone that we all want to protect.
Lisa Isaribi
One of the newest members of the Special Fire Force' 8thdivision, she's a 3rd generation pyrokinetic and a member of Vulcan's shop. She's both hot and tough, a lover and a fighter. Unfortunately, she and Vulcan seem to share some special relationships. So hands off, boys!
Haumea
The leader of the White Clad, she seems to be an interesting character to follow and reminded me of those mentally twisted characters from other anime series. She's also known as the Second Pillar.
First Pillar / Amaterasu
This girl is literally on fire. We had only seen her in the Adolla dimension in the anime series and while, we don't know her allegiance yet, she seems to be someone that needs a savior. She's pretty and quite complicated to deal with, especially with how Shinra went berserk during their encounter.
So far, these are the ladies from Fire Force that I believed anime fans will enjoy watching from the series. Each of them has their respective characteristics that separate them from one another and make the story even more interesting.
Last Updated on December 2, 2021 by Yu Alexius