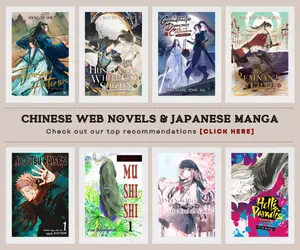 Beautiful visuals and animation, effective storytelling, and interesting characters that will take you to otherworldly experiences; that's how I could describe 2018 as a year for anime. There are various anime series that captured our hearts with the likes of Violet Evergarden, A Place Further than the Universe, Banana Fish, and the epic 3rd season of My Hero Academia. However, we also did receive plenty of fantastic anime on the big screens and 2018 had given us some of the most emotional anime rides of all time.
In 2018, we had various anime movies ranging from the heavily action-packed shounen story, mild and heartwarming drama of finding oneself, or the visual spectacle of witness stories that revolved around love and losses. To present the best anime movies of 2018, we had listed here 10 of the most outstanding that we had seen. All of these anime films had been an amazing ride of feels, self-realization, and pure entertainment.
Top 10 Anime Movies of 2018
10. Bungou Stray Dogs Movie: Dead Apple
Our favorite gifted individuals come to the big screen in 2018 and offered an action-filled anime experience. The story of Bungou Stray Dogs is something that I could compare with X-Men and their special abilities and I find it amazing. Bungou Stray Dogs Movie: Dead Apple had shown us the first glimpse at the major antagonist in Bungou Stray Dogs Season 3 which was released in 2019. We had the Armed Detective Agency back in action as they find the culprit behind a series of suicides among people with special abilities. This leads to further development in the story and the involvement of Fyodor Dostoevsky. Story-wise, the movie is just like the usual episode of the series but with fight scenes on a grander scale and with the involvement of many characters from the series.
Related Post: Bungo Stray Dogs – Dead Apple Movie Review
9. Dragon Ball Super: Broly
Pure entertainment with great emphasis on action, this is how I would describe Dragon Ball Super: Broly, the latest theatrical installment from the all-time favorite shounen franchise Dragon Ball. The story is just like any other arc from the series, and I think that it wasn't written that very well. The plot was simple enough to call forth all the elements needed for the grand climactic battle, thus making the story your average device to plot the action. However, it's great to see our usual gang in the movie as well as Whis and Beerus. If there's anything spectacular that Dragon Ball Super: Broly could boast of, it is the astonishing fight scenes that had been displayed throughout the whole film. Furthermore, Broly is such a beast that even the combined effort of Goku and Vegeta seems to be useless. In the end, the movie is a satisfying anime experience that any fans could ever expect from the franchise.
8. Penguin Highway
What's even more insane than Penguins invading the city? Yeah, right! Penguin Highway was the first feature film from Studio Colorido and, amazingly, it was done excellently. It's an anime film that you can watch while sitting on your couch with the whole family and enjoy the childlike wonder it could offer even to non-anime fans. The playful animation makes the whole experience even more satisfying and energetic as the story develops.
Related Post: Anime Review: Penguin Highway (2018) by Hiroyasu Ishida
7. Mirai
From the director that gave us Wolf Children, Summer Wars and The Girl Who Leapt Through Time, Mamoru Hosoda once again brought us to another anime experience that we can't ever forget. Mirai is a magical coming-of-age story and could evoke those heartwarming emotions inside of us. It is a perfect family anime that even adults out there will have some life lessons to learn. The time travel and fantasy elements make the anime stand on the same ground as those films from Studio Ghibli. Mirai is an interesting story that could change our perspective on how we see things and events within our family. It brings important values that one should embrace about family matters.
6. Boku no Hero Academia Movie: Two Heroes
We had here the first feature film from this generation's biggest shounen franchise. My Hero Academia: Two Heroes gave us the American feels and we had a glimpse at All Might's past as a hero before he went to Japan. The major appeal of the film is the fun and typical BNHA vibes imbued onto it while the story's quite lacking in development. For shounen fans, this was an amazing experience as we get the usual heavy loaded and emotional fight scenes from the gang and this is one step forward for Deku as he embraces his shared Quirk with All Might.
Related Post: 'My Hero Academia: Two Heroes' U.S. Release Date and My Premiere Review
5. Liz and the Blue Bird
Innocent and plain, Liz and the Blue Bird is one of the most dramatic anime films of 2018 for me. I believed this is one of those precious gems in the yuri genre that needs more love. It's inspiring and at the same time, relatable. The simple story is narrated in an emotionally complex manner that makes it a delicate piece of art, supported by beautiful animation that sets the mood.
It took me a lot of motivation to watch the film though because it is not my usual cup of tea but I am sincerely glad that I had watched it. Liz and the Blue Bird is a real masterpiece from Kyoto Animation and the story is just as beautiful and mesmerizing as the animation quality is.
Related Post: Liz and the Blue Bird (Liz to Aoi Tori) Movie Review and Reflection
4. Haikara-San: Here Comes Miss Modern Part 2
The second part of Haikara-San: Here Comes Miss Modern anime film sits comfortably at our 4th place and it's a movie that surprised me. The first part was a romantic story that I could fall in love with over and over again, the second part had been an emotional adventure that drained the energy out of me due to how conflicting yet interesting the story was. This movie had simply proven to me that real love conquers everything, against all odds, it'll triumph. Our main couple here had faced so many hindrances that challenged their love but in the end, it still prevails.
As someone who didn't watch the original 1978 series, the movie had offered me a brand new experience without expecting anything, thus, I never had any disappointment about it at all.
3. Natsume's Book of Friends Movie: Tied to the Temporal World
As my favorite anime series of all time, I have plenty of high expectations from this film and I am glad it didn't disappoint. While it doesn't offer any new development to the whole plot, like the ancestry of our dear boy Natsume, the movie had given us the usual episodic slice of life touch of the anime with a longer narrative. It's amazing how the story could be engaging, enthralling, and captivating despite having few characters where the plot could revolve. I am always fascinated by how appealing the story is and how it directly affects our emotions in various ways and present some reflective perception in the end.
2. I Want to Eat Your Pancreas
At our 2nd place of the best anime movies of 2018 is I Want to Eat Your Pancreas which has been a notorious tearjerker film. I had it listed at the upper part of my list of the most heartbreaking anime of all time along with Your Lie in April, Anohana, Air, and Grave of the Fireflies. It feels like the entire journey of watching the film is so ephemeral but heavy at the same time. It's the sad anime movies that you think come prepared but eventually ruined your emotions at the end. The plot twist in this film is unexpected but aside from that, I Want To Eat Your Pancreas offers an astounding experience and presented life lessons that we should heed. It tells us that everything including human lives is fleeting, so we should make the best out of it, speaks what we want to speak, do what we want to do, achieve what our hearts desire.
Related Post: 'I Want to Eat Your Pancreas' Review: There Won't Be a Dry Eye in the Theater
1. Maquia: When the Promised Flower Blooms
Mari Okada always delivers a great spectacle in her story and Maquia: When the Promised Flower Blooms is among her directorial works that truly captured the hearts of many anime fans out there. The movie had the maternal love story as its core while presenting themes about immortality, death, and war. The overflowing emotions in every thread of animation in the film was so surreal, added with a great soundtrack and fantastic writing, it makes Maquia the best anime film of 2018.
Last Updated on March 6, 2022 by Yu Alexius