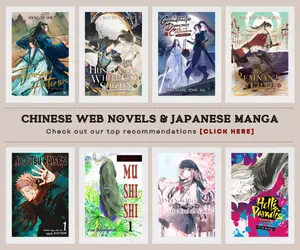 Hey guys, as we enter deeper on spring 2019 anime lineup, we are delving more into the story of every anime shows airing this season. And this time, it is my great pleasure to bring forth Yu Alexius' list of Top 10 anime series that gave us an amazing week.
Arisa Uotani vs Kyo Sohma on playing Rich-Man Poor-Man
Our list was mostly dominated by anime from different genres such as romance, drama, action, comedy, and supernatural. In my own opinion, the giant anime from this season was doing well in the chart and is pretty satisfying although there are new titles which could compete with them in terms of story, animation quality, music, and more.
Top 10 Anime of Spring 2019 Lineup – Week No. 3 by Yu Alexius Anime Portal
Fruits Basket (2019) – "Let's Play Rich Man-Poor Man!"
Alright, the remake of Fruits Basket finally forces its way to the top with a very dramatic, nostalgic, and fun episode. I am really glad to finally delve deeper into the story and learn the fragile side of the almost perfect prince Yuki. All this time, I thought he's just the nonchalant guy who looks down on other people (especially Kyo) but to see his insecurities brought his character to a different light. It only shows that everything has that side that they don't want other people to see. Furthermore, a glimpse of the differences between Yuki and Kyo simply made the story even more interesting and understandable, and that's where Tohru does her job well. She's our eye on the story of the Soma and she plays her role honestly good with such innocence and kindness. Now, I want her to be my bestie.
Demon Slayer: Kimetsu no Yaiba – "Sabito and Makomo"
This might be the 3rd time that Demon Slayer placed 2nd in our list and it is very consistent with the quality of the animation, the voice acting, and how awesome they deliver the feels and story in every episode. I'll say this is quality that we usually don't see every day from the average anime series. Tanjirou is such a cinnamon roll and I am simply amazed by how heart-penetrating the voice acting is, only to found out that Tanjirou shared the same voice actor as Ken Kaneki (Tokyo Ghoul) and Arima Kousei (Your Lie in April) which I really think is amazing.
Carole & Tuesday – "Fire and Rain"
In our 3rd place is the lovely journey or Carole & Tuesday to stardom. Yes, after the epic guerrilla performance of our favorite girl duo on the 2nd episode and the laundry song that they had performed this week, I felt like I have to keep an eye on every new possible song that they will release on upcoming episodes. Now, I am craving for more because those two songs were really beautiful together with the adorable opening theme song. This week, Carole & Tuesday once again wreaked havoc and literally put the show on fire with that hilarious episode and there it is again, they are on the run. Aside from the songs, I might also look forward to every episode the scenes where they might run because the background in the previous scenes was truly magnificent.
Kono Oto Tomare! – "The Koto Club Reborn"
The Koto Club is now up for a big-time challenge against the school's vice principal whom I hate personally. Chika and Hozoki still have that cat and dog relationship and it shows no sign of stopping but at some point, it really feels great that both of them could be appalled by the story of each other. We also had the glimpse of Hozoki's former school, and it is no doubt a place for genius. Listening to koto being played that way is truly magnificent and wonderful. Oh, I wish I could see Hozoki play the koto in a badass way in the upcoming episodes of the anime.
Bungou Stray Dogs III – "Only a Diamond Can Polish a Diamond"
What a blast! Bungou Stray Dogs Season 3 Episode 3 is such a great way to end that flashback scenes. Somehow, it seems that a greater evil is lurking behind the scene and that Port Mafia and the Agency must work together if they want to defeat it. But, a Bungou Stray Dogs episode wouldn't be awesome without the two sides clashing each other so I guess it'll make the story even more interesting. Furthermore, I felt like I've got a better knowledge about Port Mafia's existence now in general, especially its boss Mori Ougai, and Chuuya as well as how significant Osamu Dazai is in the anime's plot.
Magmel of the Sea Blue – Seven Colored Pigeon
It's never too late to atone for one's sin. This is the vibe that I got from
Magmel of the Season Blue episode 3
. This time, we had seen a story of a young adventure filled with excitement, regrets, and human's dark side. Yes, our darker sides as human always cling on the suffering of other creatures and even our fellow humans. This is what this episode had shown, it teaches us to value life, may it be human or not as every action that we do always have its own repercussions.
One-Punch Man II – "The Hunt Begins"
Alright, so Garou appeared and defeated big time by Saitama on this episode. So, we now have the lesson of not interfering with Saitama's shopping mode or else, you'll yourself wrecked. Nonetheless, Garou is such an interesting anti-hero and it's truly amazing how he destroyed those arrogant heroes. His existence is just a reminder that sometimes, even hero's pride goes in the head and they have to be punished for being boastful and vain. Oh, I really felt sad though for Charanko and Mumen Rider's ending as they'd been sent to the hospital too together with Tanktop Master whom I believed to be a decent hero compared to his underlings.
We Never Learn: Bokuben – "A Genius Resonates Emotionally with [X]"
Oh, we've got a new title in our list and it's definitely one of the funniest show of the season. We Never Learn: Bokuben is a story about a smart guy becoming a tutor to geniuses of their school on their weakest subject. Yeah, that sounds trouble but it seems like he'll survive and eventually have his own harem of geniuses. Anyway, it feels great to see this anime as it reminds me of those little funny encounters that we had from our school days and how refreshing it is to see those moments from a different perspective.
Hitori Bocchi ("The **** Life of Being Alone") – "Getting it Across by Spinning Your Wheels"
Yay! Hitori Bocchi is definitely my alter ego this season. As an introvert, I've shared the same experience as Bocchi and I seriously understand how she feels. However, the biggest factor why I liked this anime is how it brings light humor and refreshing ambiance just by showing us Bocchi's daily school life.
Cinderella Nine in August – "Let's Work Up a Good Sweat"
Alright, this anime is such a turn on for me. Personally, I'm no big fan of sports anime but Cinderella Nine somehow enticed me and caught my attention big time this season. The 3rd episode is quite a nasty and funny episode where we finally get to know some more members of their club and also our main heroine's rival appeared in the story too.
Among our honorable mention were Fairy Gone, Magi's Grandson, Senryuu Girl, and Sarazanmai. In fact, Fairy Gone is quite unstable in my list I love it but it shows no sign of progress as of now, and why do the enemies always get the best of them. I mean I love Marlya and Free but I think due to the plot's premise, their full potential is being wasted. Magi's Grandson is also another good episode that missed the chart this week. I'll say it is becoming darker now despite the light atmosphere in its story. I wanna see some more progress next week because this anime seriously have what it takes to stand on top.
So, this ends our
Top 10 Anime of Spring 2019 – Week 3
at Yu Alexius Anime Portal. Should you have any comments, or opinions about our list please let us know by leaving a comment below for sharing your thoughts.
Last Updated on April 9, 2021 by Yu Alexius