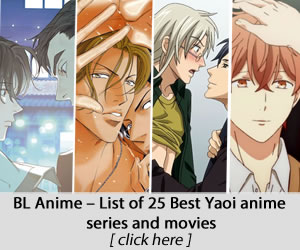 Demon Slayer: Kimetsu no Yaiba is Yu Alexius Top Anime of Spring 2019 – Week 4
Hey guys, it's the 4
th
week of Spring 2019 anime lineup and we finally had some pretty amazing episodes this time around from of our favorite anime shows while the others keep on being a let down.
So what we have this week is really amazing – a dazzling demon slicing scenes, a hero hitting himself with his own bat, a flashback revealing a terrifying villain, a fun music video-making session, or an intense assault by the wall. This week had truly gave us mesmerizing scenes to remember and fantastic stories that everyone could relate themselves in one way or another.
Yu Alexius Top 10 Anime of Spring 2019 Week 4
Attack on Titan Season 3 Part 2 officially premiered this week and we're all in awe with how amazing its animation is. Personally, I almost got carried away with it. Some shows wasn't able to hold their position from our previous list as some of the stories became stagnant or rather weak. On my end, I felt so disappointed with Fairy Gone but I'm still not losing my hope on it though. YUNO & Afterlost were definitely an abomination. Midnight Occult Civil Servants and Senryuu Girl is pure good vibes for me but as of now, I don't see it coming closer to our top spots while the most peculiar and probably out of my taste when the season began is slowly growing on me and that is Sarazanmai.
Demon Slayer: Kimetsu No Yaiba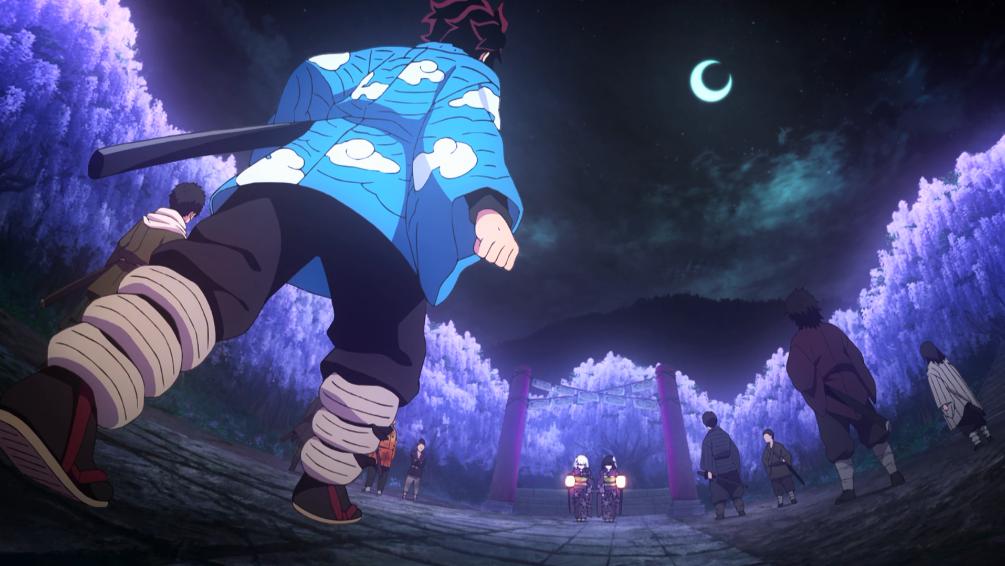 Tanjirou entering the Final Selection to become a Demon Hunter
First of all, I'll say you're blind if you think that Demon Slayer Episode 4 is not enough to reach the first spot. With gorgeous visuals and animation, heartwrenching narration, unsurprisingly heart-penetrating voice acting – this week truly belongs to Tanjiou's magnificent demon slaying scene. On the other hand, it is also heartbreaking to found out that Sabito and Makumo were already deceased. Just when we only started to fall for them after they help Tanjirou in his training, then this bomb was simply dropped. Anyway, those were only part of the plot for Tanjirou to overcome his fear and defeat the Hand Demon. Surprisingly, we are all falling in love with Tanjirou's sword style, aren't we? Those flashy yet calm animated sequence of his swordsmanship were truly amazing and stunning.
Carole & Tuesday
Gus, Roddy, Carole, Tuesday, & Marie
We have our lovely girl duo Carole and Tuesday in the second place as they once again made another effort to enter the music industry under Gus supervision. This week, they made a music video and it's a total mess but definitely a fun and entertaining one. Though, it's quite funny and unbelievable how they had been scam by an AI. The good thing is it turns out to be a beautiful mess. It feels great too that they used their ending theme as their featured song in this episode and even funny though because it has the opposite vibes of their actual music video. Nonetheless, it turns out really good and entertaining as I previously mentioned. I am really amazed though that Carole & Tuesday bring music closer to us with its sentimentality and overwhelming positive vibes.
Attack on Titan Season 3 Part 2 
Captain Levi and Hange in Attack on Titan Season 3 Part 2 Episode 1
Hell yeah! Eren, Mikasa, Armin and the rest of the corps is coming back for Attack on Titan Season 3 Part 2 and they return in such a flashy awesome start. Linked Horizon is back at it again giving us another epic and godly music with the Gurren no Yumiya vibes and Shinzo wou Sasageyo. The animation was pretty good with some of the best angles presented for this seasonal lineup. Animation quality-wise, Attack on Titan sits atop the pyramid this season together with Demon Slayer: Kimetsu no Yaiba. The ending of Attack on Titan Season 3 Part 2 Episode 1 though is such a cliff-hanger. Nonetheless, I almost felt like I had been decapitated by that astonishingly beautiful scene of Levi assaulting Renier.
One Punch Man II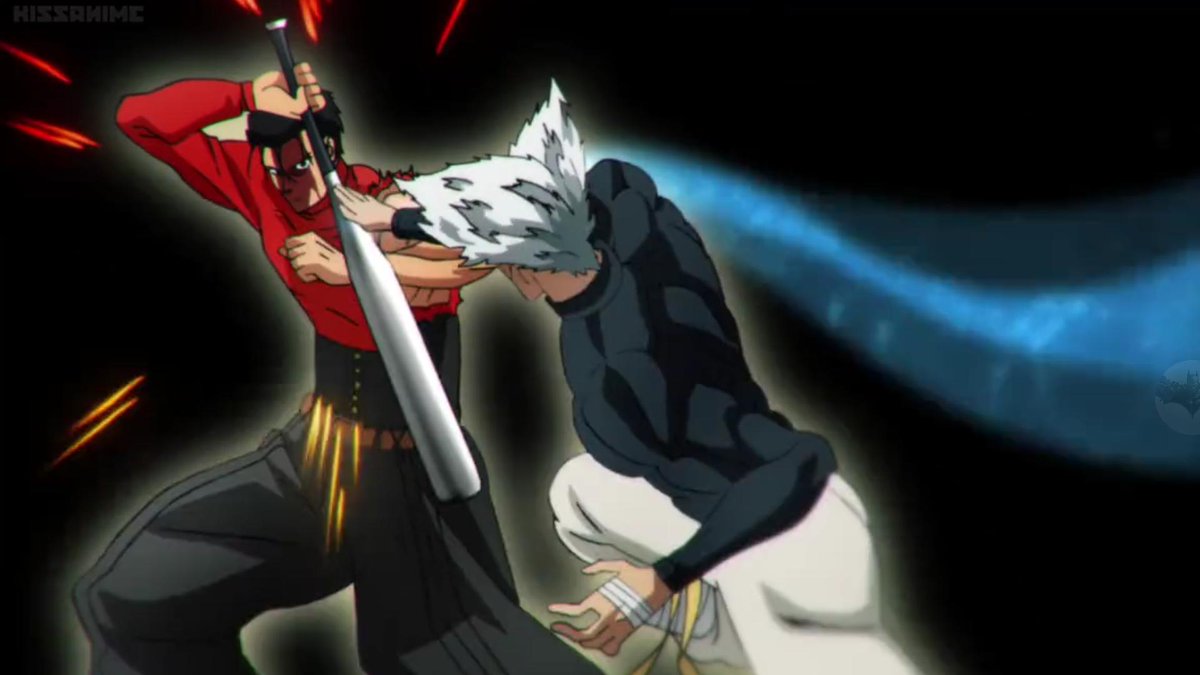 Metal Bat vs Garou
Alright, in the 4th place this week is One Punch Man Season 2 Episode 4 which gave us a pretty decent shot of Garou, and Metal Bat finally made his appearance this season. Personally, this is one of my favorite scenes from the manga. I'll say Metal Bat is my kind of cinnamon roll while I am starting to like Garou especially when he is interacting with the little boy in the park.
Kono Oto Tomare! 
The koto club were happy after successfully playing ryuuseigun during their practice
The story keeps on building up this week and it really feels great to see Hozoki learning something about where Chika came from, his backstory and how dedicated he is about playing the koto. Furthermore, it is also amazing to see the entire club working together for their common goals despite few lapses on its story. Importantly, each of them has the desire to help the koto club and also shows the significance of each other's on their lives especially about how playing koto means to Chika.
Fruits Basket (2019)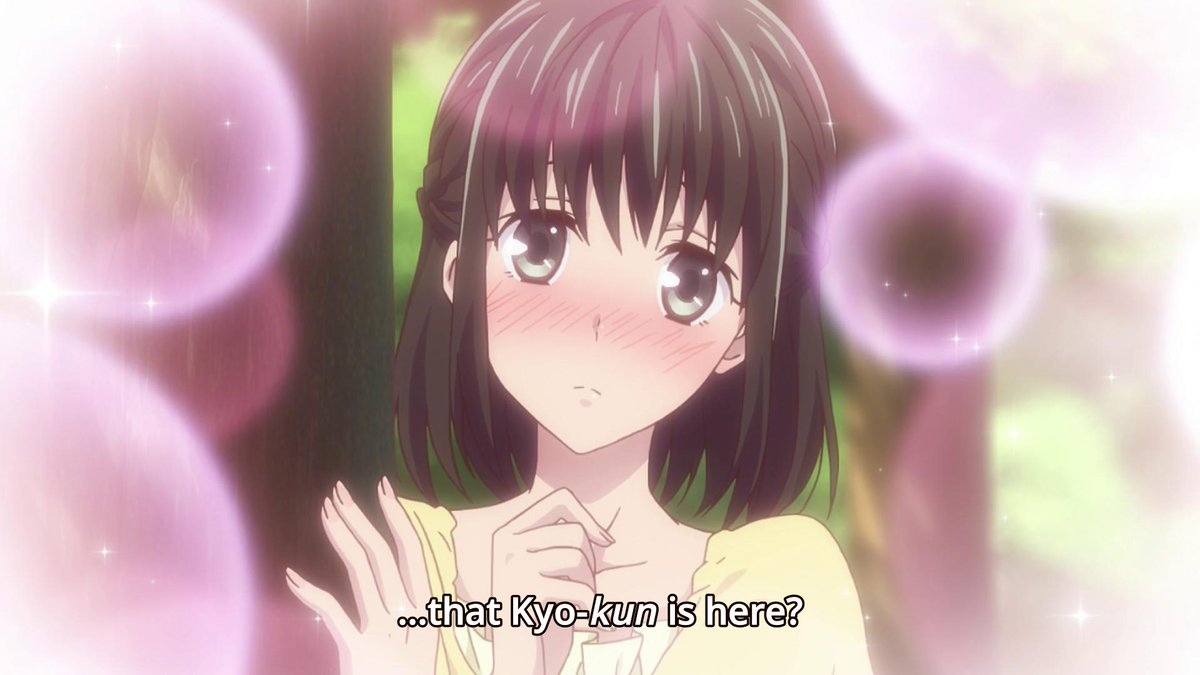 Kagura-chan arrival in the house of the Somas.
We finally had the chance to meet Kagura in Fruits Basket (2019) Episode 4. I actually felt so sorry for Kyo for all the misfortunes he had all this time against sadist peers. However, Kagura is the girl that I think is really great to befriend. I am really glad that she gets acquainted with Tohru really well, or else I'll be having a problem deciding which one of them I shall favor more.
Bungou Stray Dogs III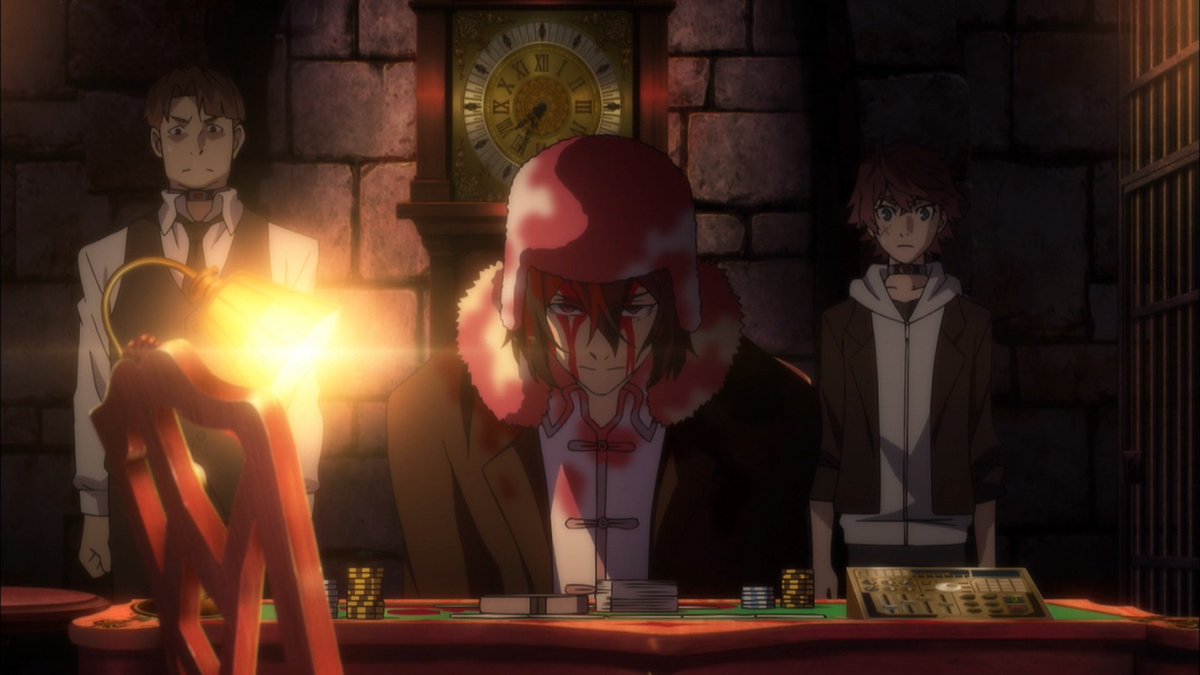 Fyodor Dostoevsky playing the role of a prey
Finally, we had some backstory about the main antagonist this season which is no other than Fyodor Dostoevsky. Seriously, he is the type of person no one will dare to mess up with. His ability is quite creepy and mysterious though and despite his nonchalant appearance, he is a cold-hearted guy who spells troubles to his opponent. This week in Bungou Stray Dogs, we had a flashback at one of this encounter against an Executive of Port Mafia and he really is a dangerous enemy. Nonetheless, I want to see him on a one-on-one match against Ougai Mori. Furthermore, a clash of wit against Dazai is also a thing that I want to see more about this guy.
Cinderella Nine in August
Our first Cinderella – Tsubasa Arihara
Yes, this anime had been really a fun one to follow with its pure good vibes. Personally, I am not fond of anime like this but for some unknown reason, this group really caught my attention. Nonetheless, I really love the progress this week and their group of nine for the female baseball club officially founded.
Magi's Grandson
Shin prepares a powerful attack against Oliver Schtrom
Oh, I am shouting for more though. That final scenes from Magi's Grandson Episode 4 are truly breath-taking. I mean I need more of Shin's magic in action and that fight against Oliver Schtrom. Somehow, despite some boring scenes at the start of the episode, the excitement all adds up in the end which is truly one of the most astonishing anime moments this season. Yes, Shin is definitely among the most overpowered anime characters of this season and it is really amazing to see him in action rather than just showing us some cliché teenage stuff. However, Magi's Grandson this week offers a very promising future for the anime and we finally see who the real villain is.
Hitori Bocchi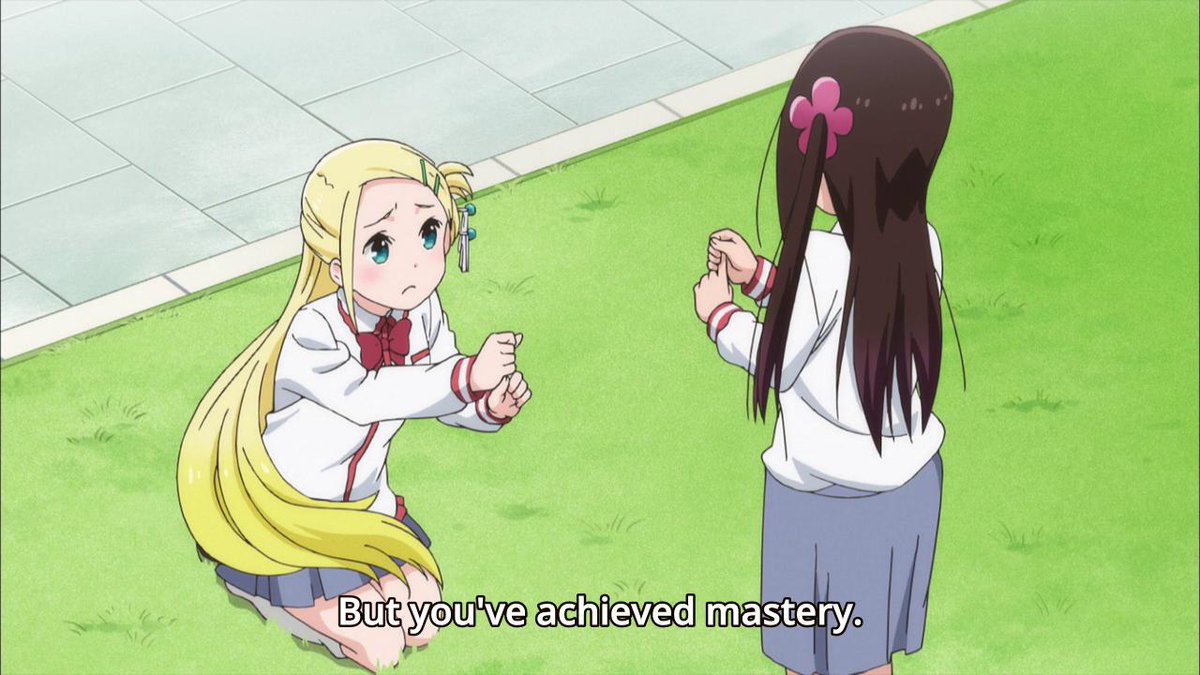 Bocchi telling Sotoka she already achieved the mastery of becoming a ninja.
Once again, my favorite lady is included in our list. Hitori Bocchi no Marumaru Seikatsu is such an anime with pure good ambiance in every episode. This week, it really feels great to finally meet another ninja fanatic like myself. Imagine when you're the antisocial type and people thought that you're a ninja, what will you feel? In fact, you must really be anxious and feeling awkward like what Bocchi feels when their foreign classmate – Sotoka finally interact with her and thought that she's a ninja. The good thing is her friends Aru and Nako are up to her rescue and then they befriend Sotoka. It seems that Bocchi circle is now growing even more and it's amazing, isn't it?
Among our honorable mentions for best anime of Spring 2019 – Week 4 were Sarazanmai which is really growing on me, The Helpful Fox Senko which is a pure good vibe and truly adorable, Magmel of the Sea Blue with its bloody Mary episode, We Never Learn: Bokuben and Midnight Occult Civil Servants.
That ends our Top 10 best anime episodes for week 4 of Spring 2019 lineup. Which one is your favorite and which one is growing on you? Please let us know by leaving a comment below.
Last Updated on February 22, 2021 by Yu Alexius