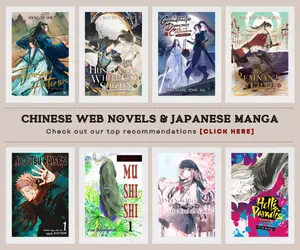 A series of astounding Chinese anime (donghua) were slated to air this month and next year; and we are simply excited to see more of these donghua getting the attention that they deserve. In fact, a set of fascinating trailers for some of these upcoming Chinese anime had been unveiled and these trailers were filled with intriguing plot, action-packed animation, peculiar humor, and cliche yet hearty drama.
First in our list is Lord Xue Ying, a webnovel that follow the journey of a young lord who have to face several hardships in order to ensure the safety of his family and reclaim the peace that was once lost in their territory. In addition, the trailer for Lord Xue Ying looks pretty decent featuring a smooth CGI animation which anime fans will definitely enjoy.
Chinese Anime: Lord Xue Ying
Synopsis: In the Tranquil Sun province of the empire, there exists an unremarkable lordship known as Xue Ying Territory! This is the home of the Dong Bo clan, the clan of our hero Xue Ying!His father, a commoner turned noble; his mother, a noble who abandoned her clan for love, and his brother, an innocent toddler. But peace cannot last forever, Xue Ying's peaceful life is shattered, and the only way to reclaim it is through power!
Love Story of Cat Spirit, this is something that I could compare with the Psychic Princess. The anime is scheduled for premiere on December 21, and it's a rather funny and peculiar.
Chinese Anime: Love Story of Cat Spirit
Synopsis: A cat demon with a split personality is reincarnated with the memories of her past life. She wishes revenge on her lover from her past life, but upon meeting him finds herself falling all over for him again. What should she do?! A female main character with no sense of moral principles, between an arrogant, abstinent man and the charming, indifferent demon king, who will she choose!
Fog Hill of Five Elements had recently released its additional visuals for the anime while a teaser video for the joint test screening with the White Cat Legend had been unveiled few weeks ago. Now, an extended trailer for Fog Hill of Five Elements had been officially revealed. The anime is slated for release on 2019 from the animation studio Samsara.
Chinese Anime: Fog Hill of Five Elements
With so many astonishing Chinese anime coming next year, we can't simply hide the fact that donghua are now going mainstream and rising in popularity. So, which Chinese anime on 2019 you're excited to see? Well, some of my personal favorites coming over on 2019 at The King's Avatar season 2, Battle through the Heavens season 3, and Grandmaster of Demonic Cultivation season 2.
References:
https://www.webnovel.com/book/8411219605000605/Lord-Xue-Ying
https://mangadex.org/title/26965/love-story-of-cat-spirit
Last Updated on March 21, 2021 by Yu Alexius