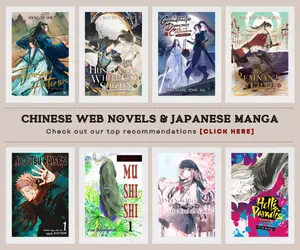 A set of promotional video for some of the biggest upcoming Chinese anime of 2019 had been revealed this month showcasing high quality 3D animation, astonishing fight scenes and fascinating Eastern Fantasy storyline.
Chinese Anime: Juvenile Song 少年歌行 (Credit: Bilibili)
When we say Eastern Fantasy, it is those novel or anime with Wu Xia style setting or something to do with the Chinese classic literatury involving martial arts. In this essence, among the most popular anime that fall in this category are Soul Land, Battle through the Heavens, Qin's Moon, Grandmaster of Demonic Cultivation, A Portrait of Jianghu, and Stellar Transformation (Legend of Immortals) to name a few. My favorite Chinese novel, the Condor Hero trilogy also belongs in the same category which had an anime adaptation titled "The Legend of Condor Hero" in 2001.
In 2019, several giant martial arts anime are coming and among the earlier batch are Juvenile Song, Martial Universe and Qin's Moon which promotional videos had been released recently.
Chinese Anime: Juvenile Song 少年歌行
Juvenile Song is actually scheduled to premiere on December 26, 2018 and but could be considered as a 2019 Chinese anime since it will premiere in the last week of the year and will have the rest of its episodes air on 2019. Juvenile Song actually unveiled a series of character introductory videos on Bilibili which gave us a rough idea of anime's major characters. Personally, I am liking the animation sequence and the amount of effort invested on it seems to be pretty huge as shown on how detailed and HD the graphics and CG animation were. The Juvenile Song also goes with other titles such as Great Journey Of Teenagers and Youthful Songs.

Martial Universe is a part of a trilogy novel series written by the same author that brought us Battle through the Heavens. In fact, Martial Universe is the 2nd installment in the trilogy with BTTH as the first, although Martial Universe received a live-action adaptation first which aired ealier this 2018. Meanwhile, BTTH got a live-action drama series which premiere on September. On 2019, Martial Universe had been green-lit for an anime adaptation. The preview for Martial Universe anime adaptation actually didn't reveal anything special other than showing us the character design of Lin Dong, the main character of the novel.
A preview for Qin's Moon season 6 which is said to air on 2019 had also been unveiled. The PV's animation is rigidly beautiful with high quality CG animation.
Aside from these three, there are tons of pretty big
Chinese anime coming on 2019
and that includes the 3rd season of Battle through the Heavens, the 2nd season of The King's Avatar, the Grandmaster of Demonic Cultivation season 2, The Great Ruler (which is the 3rd installment of the same trilogy as BTTH and Martial Universe), Everlasting Immortal Firmament III, Legend of Immortals II, and The Legend and the Hero season 3. In fact, most of these upcoming donghua were helmed by Chinese giants such as Tencent and iQiyi.
With that being said, we definitely have so many great Chinese anime to look forward on 2019. Please let us know which one is your favorite or entice you the most? Don't forget to share this post if you like this content.
References:
Kolpobazz Subs YouTube Channel for Videos
Reddit (https://www.reddit.com/r/Donghua/)
Last Updated on March 17, 2021 by Yu Alexius