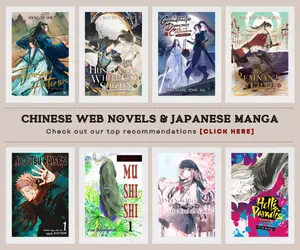 The Promised Neverland – one of the proudest and possibly most anticipated show from winter 2019 anime chart unveiled its official trailer. The upcoming 2019 anime is based on the popular manga "Yakusoku no Neverland" (The Promised Neverland) by author Kaiu Shira, and illustrator Posuka Demizu. The manga is one of the most popular series in Weekly Shounen Jump since 2016 and the anime is expected to be well-accepted by the fans as it offers a different take on the Shounen genre with a female protagonist on its front.
The trailer shows what the anime is all about – the plot, the characters, the mood, and how the story will progress. In the end, The Promised Neverland offer an action and suspense-filled story with a mixture of light-hearted beginning and emotionally-heavy drama as the story goes on. The anime promises darker side of the story hidden by the innocent ambiance of the plot which will makes things even more exciting, ambiguously fun, and thrilling.
The Promised Neverland Synopsis
At Grace Field House, life couldn't be better for the orphans! Though they have no parents, together with the other kids and a kind "Mama" who cares for them, they form one big, happy family. No child is ever overlooked, especially since they are all adopted by the age of 12. Their daily lives involve rigorous tests, but afterwards, they are allowed to play outside. There is only one rule they must obey: do not leave the orphanage. But one day, two top-scoring orphans, Emma and Norman, venture past the gate and unearth the horrifying reality behind their entire existence: they are all livestock, and their orphanage is a farm to cultivate food for a mysterious race of demons. With only a few months left to pull off an escape plan, the children must somehow change their predetermined fate. [MAL]
The anime is directed by Mamoru Kanbe at CloverWorks with character designs provided by Posuka Demizu. The opening theme is titled Touched Off by UVERworld, while the ending theme is called Zettai Zetsumei from Cö shu Nie. The trailer also revealed the casts of the anime and their respective roles such as Sumire Morohoshe as Emma, Maaya Uchida as Norman, and Mariya Ise as Ray.
Last Updated on March 17, 2021 by Yu Alexius