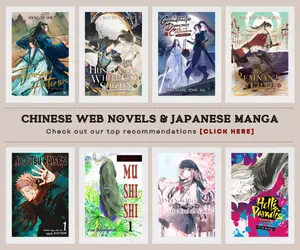 Just like a human mind, psychological genre in anime is quite complex. It's a genre which is not too mainstream but definitely filled with popular anime titles that most people usually considered to be rare gems. And I believe that it could be the truth as psychological anime tends to stretch reality and present complicated plot that when finally unravel simply shows a very simple and finite logic. This makes this genre a fragile, and truly interesting side of the anime worth exploring.
Now, coming this April –
Spring 2018 anime lineup
is going to hit us all hard in the head as four astonishing psychological anime will entertain us once again with drama, thrill and surprises. One of these psycho anime in spring 2018 is no other than a very popular franchise of Tokyo Ghoul while the others are adaptation from manga series and one of them is an original anime.
Tokyo Ghoul:re
Tokyo Ghoul: re
Premiere Date: April 3, 2018 | Studio Pierrot
The
3rd season of Tokyo Ghoul anime
franchise. We'll be up for another thrilling drama, fantastic fight scenes and more ghoul extermination operation as Ken Kaneki is returning as the CCG agent Haise Sasaki after he lost his memories. Set 2 years after the raid at Anteiku, Haise Sasaki is the leader of the elite CCG team called Quinx Squad. They are half-ghouls, half-humans who undergone surgery to make use of the special abilities of the ghouls. Hase Sasaki had been trained by the famous special class investigator, Kishou Arima. Tokyo Ghoul:re will tackle this new chapter of his life as he battles with ghouls while being haunted by his past memories, of the person that he was used to be.
Mahou Shoujo Site
Mahou Shoujo Site
Premiere Date: April 7, 2018 | production doA
An anime that is very similar to Mahou Shoujo Ikusei Keikaku, one thing is sure though, this is going to be awfully dramatic. It's a story about a young bullied girl at school named Asagiri Aya who came across a creepy website known as Mahou Shoujo Site. It flashes on her computer screen and welcomes her to the Mahou Shoujo World, a rapid changes of her life then occurs that will made her question her own sanity.
Dorei-ku: Boku to 23-nin no Dorei – The Animation
Dorei-ku The Animation
Premiere Date: April 2018 | TNKZero-G
A battle royale scenario is what Dorei-ku: Boku to 23-nin no Dorei or also known as Tokyo Slaves' offer onto us. It's based on a manga with the same title and had been adapted into a live-action film too in 2014. The plot is about a group of individuals who were given a chance to enslave anyone with the use of SCM, however with a great price to pay. Tokyo Slaves is about the battle of people wearing SCM, allowing them to enslave anyone who wears SCM too but first they need to defeat their opponent in order to enslave them. This is nothing more like another 'KILL or be KILLED' plot and let's hope that it's going to be exciting.
Lostorage conflated WIXOSS
Lostorage conflated WIXOSS
Not much is known or revealed about this anime but the fact that it is a part of the spring 2018 anime lineup. This anime is the sequel of Lostorage Incited WIXOSS TV anime that aired in 2016 and Lostorage Conflated WIXOSS: Missing Link, an OVA that premiered last December 2017.
Which of these
nerve-wracking anime
that will make your lose your mind entice you the most? Let us know by leaving your comments below.
Last Updated on February 25, 2021 by Yu Alexius