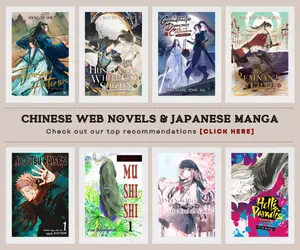 It may have been almost 2 decades since the Hoshin Engi (Soul Hunter) concluded and its first anime adaptation had been completed. Now, after 18 years, Hoshin Engi manga series by Ryu Fujisaki originally run from 1996 to 2000 is back in a new anime adaptation. The
new Hoshin Engi
anime will be a total remake of the original anime instead of a sequel and the story may actually follow the manga since the first anime concluded before the manga ends, thus diverging the story from the source material. The manga is loosely based on Chinese literary novel, Fengshen Yanyi by Lu Xixing and Xu Zhonglin.
The news about the new anime adaptation of Hoshin Engi was revealed in the 36th and 37th issue of Young Jump magazine where the publication stated the new anime will be a total remake of the original anime that concluded in 1999.
It was also revealed that joining the project as the main cast for the anime would be Kensho Ono as Taikōbō, Tomoaki Maeno as Bunchū, and Takahiro Sakurai as Sūpūshan (Sibuxiang).
New Hoshin Engi Anime Synopsis
Set in legendary China, a beautiful female fox spirit named Dakki is controlling the emperor Chu-o and the ruling In dynasty while using her power over him to do evil in the nation. An immortal-in-training named Taikobo is chosen by the great immortal sages for the Houshin Project — to seal away or destroy the evil demons that infest the world. In the course of his adventures, Taikobo gathers other powerful companions and sets out to seal away the demons and eventually destroy the fox-spirit Dakki.
The remake of Soul Hunter TV anime had been scheduled to premiere in January 2018, so you better watch out. In 2020, the same story also inspired the 3D Chinese animated film Jiang Ziya: The Legend of Deification.
Last Updated on April 9, 2021 by Yu Alexius