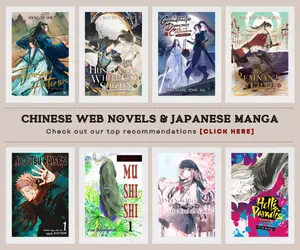 Spring is just around the corner, and in less than a month we'll finally meet a new set of anime to indulge us with defining taste of its respective genres. It's gonna be a blasting and astounding season for everyone, if last year's spring brought us the epic "Re:Zero − Starting Life in Another World" which had been a seriously popular and well-loved anime of 2016, it actually thrives on the dramatic aspect especially with its character "Rem"; now 2017 will give us the highly anticipated return of Attack on Titan. Aside from the 2nd season of Shingeki no Kyojin, other anime shows that people are excited to see this spring 2017 includes some big series of the recent years such as Natsume's Book of Friends 6th season, Boku no Hero Academia 2nd season, and Saenai Heroine no Sodatekata ♭.
In addition, there are new anime this season that seems pretty interesting and may actually sparks an insurmountable hypes, especially those anime that are adapted from any light novel series.
15. Oushitsu Kyoushi Haine (The Royal Tutor)
Accepting the post of Royal Tutor at the court of the king of Grannzreich, Heine Wittgenstein is a little professor with a big job ahead! Each of the kingdom's four princes has a rather distinct personality. Does their diminutive new instructor have what it takes to lay down some learning? It's a comedy of educational proportions!
14. Tsuki ga Kirei (The Moon is Beautiful)
Kotarou Azumi and Akane Mizuno became third year students at junior high school and are classmates for the first time. These two, along with fellow classmates, Chinatsu Nishio and Takumi Hira, relate to their peers through mutual understandings and feelings. As their final year at junior high school progresses, the group overcome their challenges to mature and become aware of changes in themselves.
13.  Alice to Zouroku (Alice & Zouroku)
A group of young girls possess a mysterious power known as "Alice's Dream," which gives them the ability to turn their thoughts into reality. Detained and experimented upon, these youths are locked away in secret until one of them manages to escape. Her name is Sana—a girl with the power to ignore the very laws of physics. When this willful powerhouse crosses paths with a stubborn old man named Zouroku, his carefully-ordered life will never be the same again.
12. Re:Creators 
Humans have created many stories. Joy, sadness, anger, deep emotion. Stories shake our emotions, and fascinate us. However, these are only the thoughts of bystanders. But what if the characters in the story have "intentions"? To them, are we god-like existences for bringing their story into the world? Our world is changed. Mete out punishment upon the realm of the gods. In Re:CREATORS, everyone becomes a Creator.
11.  Sword Oratoria 
Sword princess Aiz Wallenstein. Today, once again, the strongest female swordsman heads to the giant labyrinth known as the "Dungeon" along with her allies. On the 50th floor where mysteries and threats such as a decayed dragon's corpse that crumbles to ash and an irregularity that creeps ever closer to the party loom, Aiz calls for the wind and heads deeper into the darkness of the Dungeon. Eventually, she finds herself meeting a boy for the first time. "Um, are you OK?" In the Labyrinth City of Orario, the contrasting stories of the boy and the girl intersect!
10. Rokudenashi Majutsu Koushi to Akashic Records (Akashic Records of Bastard Magic Instructor)
Sistina attends a magical academy to hone her skills in the magical arts, hoping to solve the mystery of the enigmatic Sky Castle. After the retirement of her favorite teacher, the replacement, Glen, turns out to be a tardy, lazy, and seemingly incompetent bastard of an instructor.
9. Granblue Fantasy the Animation
This is a world of the skies, where many islands drift in the sky. A boy named Gran and a talking winged lizard named Vyrn lived in Zinkenstill, an island which yields mysteries. One day, they come across a girl named Lyria. Lyria had escaped from the Erste Empire, a military government that is trying to rule over this world using powerful military prowess. In order to escape from the Empire, Gran and Lyria head out into the vast skies, holding the letter Gran's father left behind – which said, "I will be waiting at Estalucia, Island of Stars".
8. Fukumenkei Noise (Anonymous Noise)
Nino, a girl who loves singing, made a childhood promise with her first crush Momo and song-composing Yuzu to someday find her voice. The three went their separate ways, but Nino kept her promise and continued to sing. Years later, the three are now high school students, and Nino is drawn into the world of band clubs.
7. Boruto: Naruto Next Generations
Naruto was a young shinobi with an incorrigible knack for mischief. He achieved his dream to become the greatest ninja in the village and his face sits atop the Hokage monument. But this is not his story… A new generation of ninja are ready to take the stage, led by Naruto's own son, Boruto!
6. Saenai Heroine no Sodatekata ♭ (Saekano: How to Raise a Boring Girlfriend)
Tomoya Aki, a male high school teenager who works part-time to fund his otaku lifestyle (anime, dating sims, and related merchandise) encounters a beautiful girl one day during spring vacation. A month later, he finds out that the girl is his classmate, Megumi, who is hardly noticeable to her classmates. Hoping to create a visual novel computer game, he turns to school beauties Eriri Spencer Sawamura for designing the art, and Utaha Kasumigaoka for writing the game scenario. Tomoya then recruits Megumi to star as the "heroine" (the main character's love interest) of his game, thus forming the development team "Blessing Software", in which the three most renowned students in the school (Tomoya, Eriri, and Utaha) work on one of the least noticeable (Megumi). The series follows their adventures in developing the game and their plans to sell it at the Comiket convention, as well as the emotional entanglements among the team.
5. Shingeki no Bahamut: Virgin Soul 
The story place 10 years after the world escaped destruction due to the revival of Bahamut. Humans at the royal capital gather wealth, the demons are enslaved to assist with the capital's revival, and the gods lose their power due to a decrease in religious piety. The world is thrown off balance as humans, gods, and demons hold their own ideas of justice.
4. Sagrada Reset 
Nearly half the population of Sakurada, a small town near the Pacific Ocean, has some sort of unique power. These powers range from being able to enter the mind of a cat, to resetting the world back to a certain point in time in the past. There is a group known as the "Kanrikyoku" that controls and monitors the use of these powers. Asai Kei and Haruki Misora work for their school's club called "Houshi" club, which execute any missions received from the Kanrikyoku. Misora has the ability to reset the world 3 days. This means that all events and any memory of the past 3 days that "could have" happened, never happened. Kei has the ability to "remember" the past. Even after Misora uses her powers to reset the world back 3 days, Kei will retain those 3 days in his memory. Combining their powers, these two solve missions issued by the Kanrikyoku.
The anime seasons and Midorikawa's original manga revolve around Natsume, a boy who has been able to see ghosts since he was little. Unfortunately, humans shun him, and there is not much fondness between him and ghosts either. One day, he inherits a Yūjin-Chō ("Book of Friends") from his grandmother. The book is actually full of contracts that his grandmother made to trap ghosts. As one ghost after another shows up, Natsume tries to release or help them — even while many of them seek vengeance on him.
2. Boku no Hero Academia 2nd Season (My Hero Academia)
Izuku has dreamt of being a hero all his life—a lofty goal for anyone, but especially challenging for a kid with no superpowers. That's right, in a world where eighty percent of the population has some kind of super-powered "quirk," Izuku was unlucky enough to be born completely normal. But that's not going to stop him from enrolling in one of the world's most prestigious hero academies. Now, the only thing standing between him and his first class is the academy's formidable entrance exam—nothing a little private tutoring from the world's mightiest hero can't solve.
1. Shingeki no Kyojin Season 2 (Attack on Titan)
Eren Jaeger swore to wipe out every last Titan, but in a battle for his life he wound up becoming the thing he hates most. With his new powers, he fights for humanity's freedom facing the monsters that threaten his home. After a bittersweet victory against the Female Titan, Eren finds no time to rest—a horde of Titans is approaching Wall Rose and the battle for humanity continues!
Honorable Mentions
Eromanga-sensei
Zero kara Hajimeru Mahou no Sho
Busou Shoujo Machiavellism
Gin no Guardian
Sakura Quest
Renai Boukun
Berserk 2nd Season
Kyoukai no Rinne 3rd Season
Kabukibu!
Last Updated on May 22, 2021 by Yu Alexius