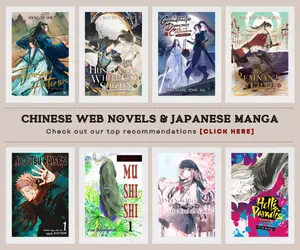 "Beyond the dull walls of cement… deep, deep within the ancient, misty forest… There lies another world. That world is far closer to ours than you might imagine."
One of the most anticipated and will surely hold the attention of many anime fans this 2017 is the TV anime adaptation of
The Ancient Magus' Bride
which manga is very popular and widely followed by many.
The Ancient Magus's Bride TV anime
had been slated to premiere on October this year and together with the debut announcement, a visual poster had been revealed.
Among the returning cast from The Ancient Magus' Bride: Those Awaiting a Star (Mahō Tsukai no Yome: Hoshi Matsu Hito) three-part prequel anime includes the following:
Atsumi Tanezaki as Chise Hatori
Ryota Takeuchi as Elias
Kouki Uchiyama as Ruth
Aya Endo as Silver
In addition, majority of the staff from the three-part prequel also returns such as Norihiro Naganuma who is helming the anime project as the director at Wit Studio. He is also in-charge of the series scripts while penning the scripts is Aya Takaha. Adapting the character designs for animation is Hirotaka Katō. The art director is Yusuke Takeda while handling the color design is Yuko Kobari. Serving as the director of photography is Mayo Suzuki and Shinay Sugai as the CGI director. Credited for the 2D work is Chie Nishitani and supervising the special effects for the animation is Kumiko Taniguchi while credited for it is Ayumi Arahata. In charge of editing is Daisuke Imai, with Junichi Matsumoto composing the music for
Mahō Tsukai no Yome anime
adaptation. Producing the music for the anime is Flying Dog in collaboration with BASiLiCA, while Shoji Hata is serving as the anime's sound director.
The Ancient Magus' Bride Plot
Chise Hatori has lived a life full of neglect and abuse, devoid of anything resembling love. Far from the warmth of family, she has had her share of troubles and pitfalls. Just when all hope seems lost, a fateful encounter awaits her. When a man with the head of a beast, wielding strange powers, obtains her through a slave auction, Chise's life will never be the same again. The man is a "magus," a sorcerer of great power, who decides to free Chise from the bonds of captivity. The magus then makes a bold statement: Chise will become his apprentice – and his bride!
The Ancient Magus' Bride Teaser
https://www.youtube.com/watch?v=8mWJ4KbTrDQ
Last Updated on March 29, 2021 by Yu Alexius