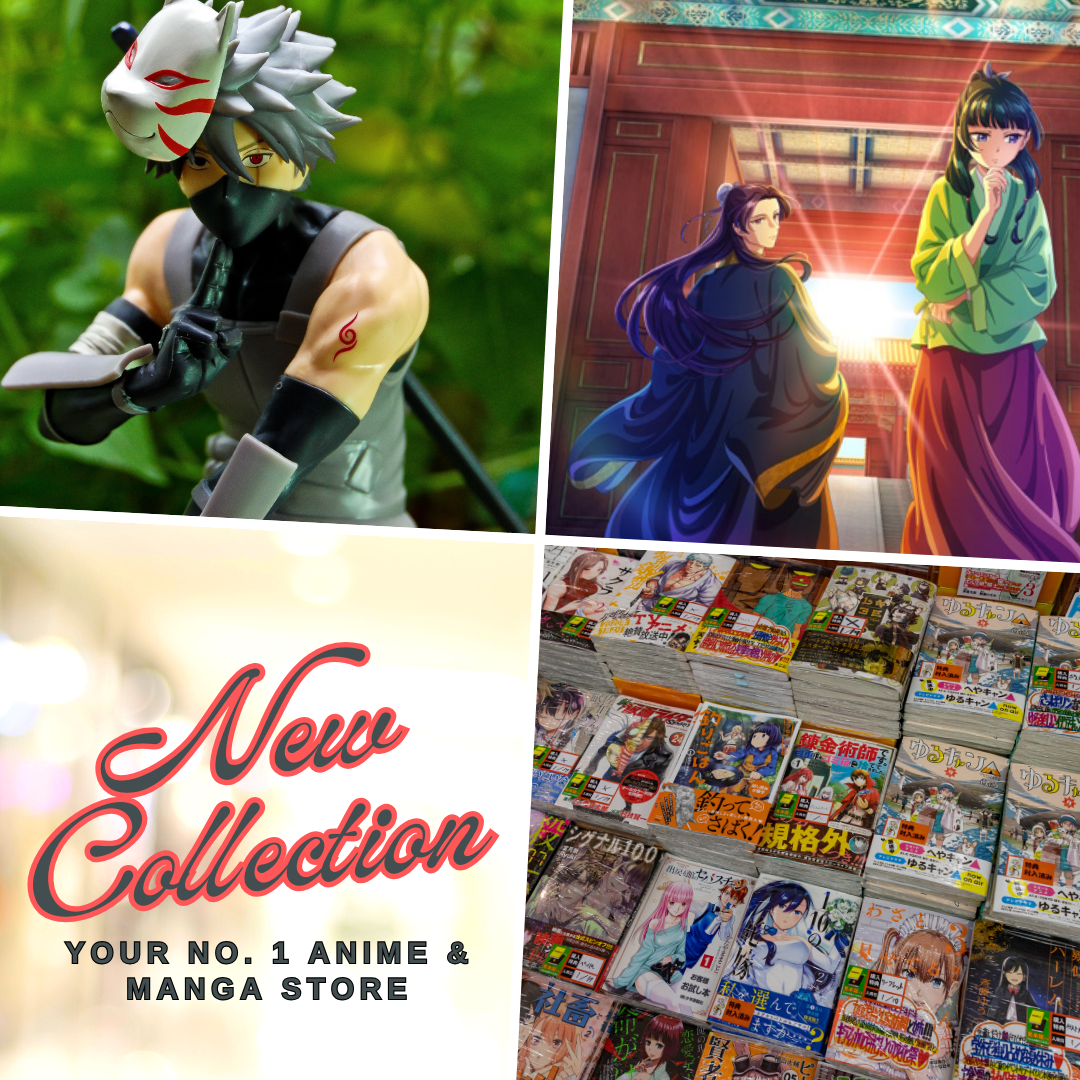 After winning the
Best Comedy Anime of 2016
category from
Anime Trending Awards 2017
, there's no doubt that KonoSuba is simply one of the most hilarious anime of this era. It's unique and quite shameless jokes, seriously nonsense yet undeniably catchy comical scenes are simply the best. Those funny and obscene jokes from this anime, especially those from Kazuma and Aqua are really eye-popping and will make someone question their own sanity. Not to mention, the anime also have that adorable explosion girl, Megumin.
Anyway, Megumin may have caught the eyes of many otakus and weebs out there, Aqua is our real goddess of misfortune and will bring an avalanche of jokes right in your plate. This supernaturally beautiful goddess who is seriously clumsy and headstrong is simply one hell of a hilarious waifu for every anime fan. In fact, everybody will be wowed if they found out that this pretty troublesome goddess have the B-W-H measurements of 83-56-83 cm. Despite of her clumsy appearance and actions, she's not completely stupid and it was shown in numerous occasion in the anime and light novel.
To give tribute to this adorable, beautiful, and seriously
hilarious Konosuba goddess
, here's a compilation of cool gifs that will make you wonder why she's so special. Enjoy yourself and prepare for a non-stop smirks, 'LOL', and annoying laughter that you may made while scrolling.
KonoSuba GIFs featuring Aqua
Isn't she so stupidly adorable?
Now, that really looks like an epic move, hmmm, just wait until her next move.
She's not bothered at all being eaten alive by giant frogs, not just once but several times.
And she's not really bothered of those dirty slimy things at all.
Kawaii overload…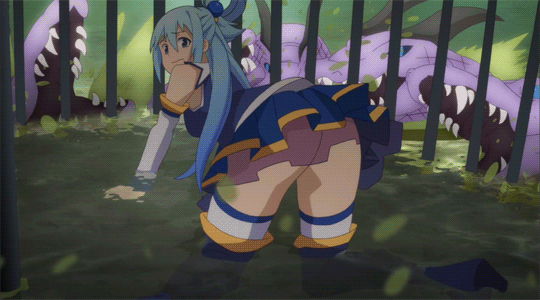 Who will ever dare to forget this epic scene with the crocodile and how awesome Aqua in here.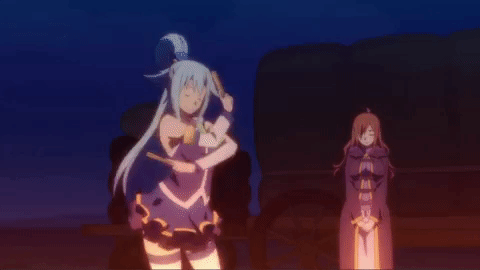 When you spent all your skill points in party tricks.
Nonetheless, she's still an awesome and powerful goddess though.
Now, she's the real waifu here.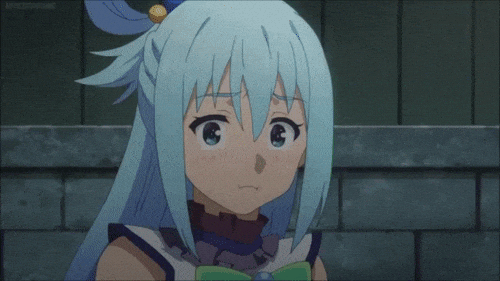 Adorable from any angle.
She's the type that always go an extra mile to entertain you.
A perfectly and supernaturally beautiful ally in any way.
Last Updated on March 11, 2021 by Yu Alexius