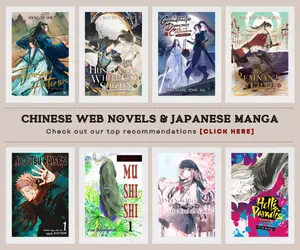 Hey guys, I'm 2 weeks late in posting this coz I'd been pretty busy at work recently. This is the results of the latest Divosaga's God Revolution and I'm quite sad because I wasn't able to participate in this one. Anyway, it's no big deal at all and we fin'lly see a new flag had rose on the mage class wars as dKhlw won the entire thing.
Divosaga God Revolution for September 2016
had been won by dKhlw on mage, Vick on ranger, and Xask on warrior.
Let's talk about the mage class war first, despite of having the highest battle rating gabriel1983 only managed to get the 8th place and it might be for some reason. I bet that he's late or have some problem with connecting in the game. dKhlw won his first High Wizard title and as a player on the same server as him, I can seriously tell that he really improved a lot in the past few months. He was followed by RudsMK in the 2nd place, previously known as MonkeyKings with 14 wins. I'm just wonderin' why I wasn't able to see SisterMercy recently in mage class wars, she have seriously big chances to win it. Coming 3rd is AlfaClovers from DropBears. It also seemed that there's only few online players for mage class wars as the ranking 9-16 all got 0 points, meaning they didn't participate in the event and that includes frontrunners such as Batman, Yokoshiro and Doppelganger.
The warrior class war had been dominated by Xask (as usual) and simply keeps on standing tall and high in his own throne having the biggest battle rating in the entire game. The 2ndplace was taken by LouisaMarie while MasK took secure the 3rd place for himself. Other notable strong players in the ranking are the veteran Andiwijayaa, Makii and Sableng.
The ranger class war was always the bloody one with so many strong players having similar battle rating fought each other. Vick is standing magnificently as he was able to defend his title of High Ranger and keep it for himself with Laran behind him on the 2
nd
place. Returning in the upper tier of the ranking is the veteran at 3
rd
place and once the most powerful player in the game is Rains (who until now still a force to reckon with). FeiK3i managed to get the 4
th
place which he usually secured for himself in the past few months together with the 3
rd
place. This is also among those rare scenarios where Demure entered the upper tier of the ranking and getting the 5
th
place while the strongest ranger in the game, Arcadia finished in 11
th
place. Another powerful ranger is Aussie who finished last because it seems that he skipped playing the finals.
Last Updated on September 5, 2016 by Yu Alexius