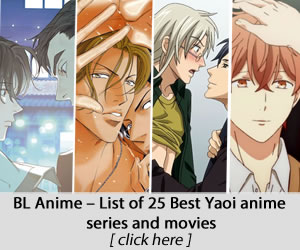 The first two characters for the science visual novel Anonymous;Code has been unveiled in its official website on Friday. Anonymous;Codeis the first standalone title from MAGES. President Chiyomaru Shikura's Chiyomaru Studio.
Poron Takaoka
The protagonist of the story. He is called Poron by his friends. Poron dedicates his life to his Bike Glaver team "Crow," which he formed with his partner Cross and his other hacker friends to participate in the futuristic sport. He values his own emotions over logic and is hasty, but is not conceited, making his personality something of a rarity among hackers. Despite this, his high level of concentration is something to behold.
Momo Aizaki
A mysterious girl Poron encounters. She has a kind personality and is very innocent and calm and always puts others before herself. However, her actions sometimes make her seem robotic, as if some of her emotions are missing.
The website also announced that they will reveal more characters for the game on March 11.
The game characters were previewed in the second teaser video that was streamed by the website last month.
Anonymous;Code Visual Novel Story
The story begins on February 6, 2036 at 06:28:15, when New York, London, Shanghai, Moscow, and Tokyo's Shinjuku are destroyed. This happens due to a problem in 2036 when computers' timekeeping algorithms overflow, causing defense systems and military satellites to target these major cities.
Because an even bigger problem is predicted to occur in 2038, the super computer Gaia creates another Earth using its Earth simulation program. That simulated Earth confirms what would happen in 2038. However, even though no humans were born in that simulation at first, when an Arecibo message was sent to the Earth simulation, humanity came into existence.
Although the researchers were overjoyed, the people within the Earth simulator also create a super computer of their own, and an Earth simulator now exists inside the Earth simulator. The researchers now question their own existence.
The game's protagonist is a hacker named Poron Takaoka, and the game takes place in the advanced information society that has sprung up in Tokyo's Nakano district in the year 2037. According to Shikura, the player can "loop," thanks to the protagonist's ability called "Save & Load." With this ability, he hacks into God to make looping possible. Thanks to an encounter with mysterious, unfamiliar girl named Momo, he faces the truth of the "Earth Simulator" that operates the world.
Source: MoCa News
Last Updated on March 31, 2021 by Yu Alexius