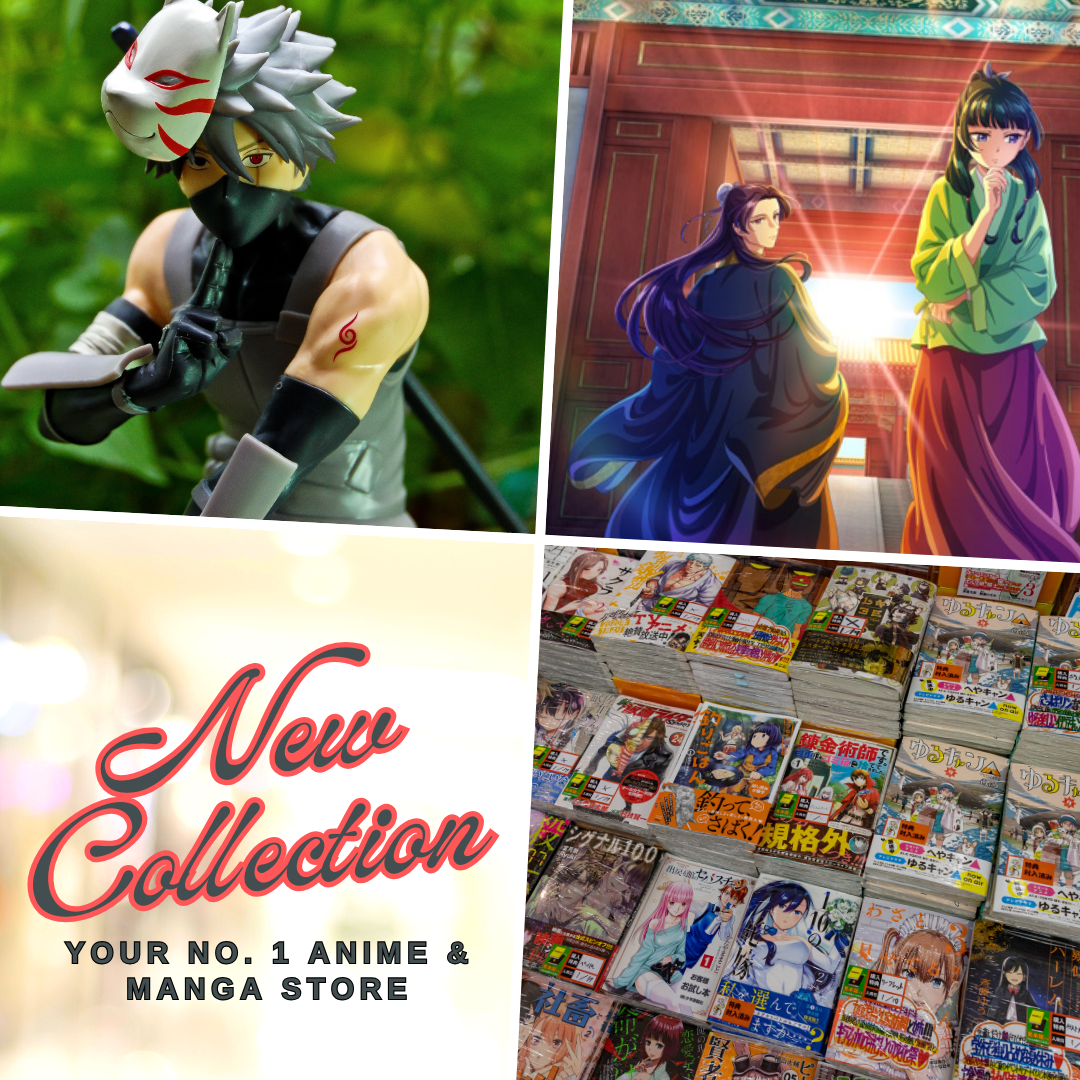 Few more days and 2016 is finally here, with the epic finale of many amazing anime this fall, fans all over the world are now looking forward for the new shows in the coming year. Everyone is excited for the anime series that 2016 has to offer for many anime fans. Well, there are some big shows from the previous years that are returning for a new season, some shows having a reboot, and there's the very cliche anime type nowadays; those anime based on light novel series.
Most of the new 2016 anime are adapted from light novel series such as Grimgar of Fantasy and Ash, and etc. Of course, 2016 winter season is also filled with anime series adapted from different games.
In order to give the viewers a glimpse of what we should expect in 2016, here's a compilation of some of the biggest and highly anticipated anime to premiere this winter of 2016.
The Winter 2016 Anime Lineup
Ansatsu Kyoushitsu (TV) 2nd Season (Assassination Classroom)
Second season of Assassination Classroom.
A humorous and action-packed story about a class of misfits who are trying to kill their new teacher – an alien octopus with bizarre powers and super strength! The teacher has just destroyed the moon and is threatening to destroy the earth – unless his students can destroy him first. What makes things more complicated is that he's the best teacher they've ever had!

Source: Viz
ERASED/Boku Dake ga Inai Machi (The Town Where Only I am Missing)
Struggling manga author Satoru Fujinuma is beset by his fear to express himself. However, he has a supernatural ability of being forced to prevent deaths and catastrophes by being sent back in time before the incident occurred, repeating time until the accident is prevented. One day, he gets involved in an accident that has him framed as a murderer. Desperate to save the victim, he sends himself back in time only to find himself as a grade-schooler one month before fellow classmate Kayo Hinazuki went missing. Satoru now embarks on a new quest: to save Kayo and solve the mystery behind her disappearance.

Source: MAL
Gate: Jieitai Kanochi nite, Kaku Tatakaeri 2nd Season
Second cour covering the light novel's Flaming Dragon Arc.
Akagami no Shirayuki-hime 2nd Season (Snow White with the Red Hair)
In the kingdom of Tanbarun lives Shirayuki, an independent and strong-willed young woman. Her resourceful intelligence has led her become a skilled pharmacist, but her most defining trait is her shock of beautiful apple-red hair. Her dazzling mane gets her noticed by the prince of the kingdom, but instead of romancing her, he demands she be his concubine. Shirayuki refuses, chops off her lovely locks, and runs away to the neighboring kingdom of Clarines. There, she befriends a young man named Zen, who, SURPRISE, is also a prince, although with a much better temperament than the previous one. Watch as Shirayuki finds her place in the new kingdom, and in Zen's heart.

Source: Funimation
Related Post: Top 10 Best Romance Anime to Watch on Valentine's Day
 Ajin
Ajin are humans that cannot die. Seventeen years ago, they first appeared on a battlefield in Africa. From then on, more of their kind are discovered within the human society. Their rarity in appearance means that, for experimental purposes, the government will generously reward anyone who captures one. In the present day, for what a certain high school student expects to be a typical summer holiday, his life is about to turn unexpected…

Source: MyAnimeList
Hai to Gensou no Grimgar (Grimgar of Fantasy and Ash)
Living, isn't easy. When Haruhito awakens, he's in the dark. He doesn't know where he is, why is he here, and where he came from. Around him there are several men and women who have the same circumstances. Together, they advance forward away from the darkness, and a world they've never seen before called "Grimgar" spreads out before them. Memories, money, special powers — This is the reality we who have none of those things have obtained.

Source: Official website via ANN
Kono Subarashii Sekai ni Shukufuku wo! (KonoSuba – God's blessing on this wonderful world!!)
The life of Satou Kazuma, a hikikomori who likes games, all too soon came to an end because of a traffic accident… It was supposed to, but when he woke up, a beautiful girl who called herself a goddess was in front of his eyes." Hey, I have got something a little nice for you. Wanna go to another world? You can take only one thing of your choice along with you.""…then I'll take you." From here on, the great adventure of subjugating the Demon King will begin for the reincarnated Kazuma… Or so one would think, but it's the labor for obtaining food, clothing and shelter that begins! Despite Kazuma wanting to live in peace, the goddess keeps causing problems one after another, and eventually, they attract the attention of the Demon King's army!?

Source: Manga-Updates
Related Post: The Best Isekai Anime That You Need to Watch
Durarara!!×2 Ketsu
Final cour of "Durarara!!×2."
HaruChika: Haruta to Chika wa Seishun Suru
The original novels revolve around two high school students named Haruta and Chika, who are members of a wind instrument club that is on the verge of being shut down. The two are childhood friends, and they spend their days practicing hard while also trying to recruit new members. When a certain incident happens within their school, they work together to solve it.

Source: Anime News Network
Prince of Stride: Alternative
The original game revolves around "Stride," an extreme sport that involves six people on one team who run relay races through towns. Hōnan Academy and other schools compete to win eastern Japan's top Stride competition, "End of Summer." The series revolves around a closed-down "Stride" club at Hōnan Academy. First-year high school students Takeru Fujiwara and Nana Sakurai attempt to restart the club, but they must recruit six members for the team. They ask Riku Yagami to join, but he turns them down by saying that Stride is the one thing he doesn't want to do. However, Takeru and Nana drag Riku into the clubroom to try to convince him.

Source: Anime News Network
Ooyasan wa Shishunki! (Landlord is in Puberty!)
The four-panel manga follows a protagonist who is living alone for the first time after finding employment. At his tiny, no-bath apartment he finds a landlord who looks like a little sister. She does the cooking and housework, so sometimes seems like a grandmother, but she also enjoys a normal middle school life with her friends.
Musaigen no Phantom World (Myriad Colors Phantom World)
In the near future, spirits and monsters are in full sight.A boy leads a group of people with special abilities as they plot against a massive organization that takes advantage of a certain incident and eventually know the truth about their world in the process.Is the world the real thing…? Or is it a mere phantom…?

Source: official site via MyAnimeList
Schwarzesmarken
The story follows the East German Army's 666th TSF Squadron in its battles and political conflicts during the BETA's westward push in 1983.The East German Army 666th TSF Squadron "Schwarzesmarken" (Black Marks) are a special-forces unit tasked with assaulting BETA forces through unconventional tactics; specifically, they target Lux and Magnus Lux to deny the BETA the advantage of ranged firepower. Their orders are given the topmost priority, such that it is common practice for the 666th to ignore allied distress calls that will result in deviation from their original mission, even if only for a short moment.

Source: Muv-Luv Wiki
Phantasy Star Online 2 The Animation
Anime to commemorate the 15th anniversary of Phantasy Star Online.The Phantasy Star Online 2 The Animation series will have a completely original story, and the story will take place on Earth in the near future.

Source: Anime News Network
Oshiete! Galko-chan (Please tell me! GALKO-chan)
Follow the daily school life of Gyaruko-chan, Otako, and Ojyo. Gyaruko-chan has a tendency to speak rudely, but she's basically friends with everyone. Otako is the quiet loner of the class, but she is good friends with Gyaruko-chan. Ojyo speaks her mind freely and naturally.

Source: MangaHelpers
Nijiiro Days (Rainbow Days)
The series details the lives of four main characters named Natsuki, Tomoya, Keiichi, and Tsuyoshi. They spend their days trying to have fun by finishing their studies and debating about romance. Natsuki, one of the main characters, has a crush on a girl named Anna at school, while others often get involved in their relationship.

Source: MAL News
Saijaku Muhai no Bahamut (Undefeated Bahamut Chronicle)
The story of the light novel series revolves around Lux, a former prince of an empire named Arcadia that was overthrown via a rebellion five years earlier. Lux accidentally trespasses in a female dormitory's bathing area, sees the kingdom's new princess Lisesharte naked, and incurs her wrath. Lisesharte then challenges Lux to a Drag-Ride duel. Drag-Rides are ancient armored mechanical weapons that have been excavated from ruins all around the world. Lux used to be called the strongest Drag-Knight, but now he's known as the "undefeated weakest" Drag-Knight because he will absolutely not attack in battle. After his duel with Lisesharte, Lux ends up attending the female-only academy that trains royals to be Drag-Knights.

Source: ANN
Active Raid: Kidou Kyoushuushitsu Dai Hakkei (Active Raid: Special Public Security Fifth Division Third Mobile Assault Eighth Unit)
Set in a part of Tokyo that has descended into a quagmire, the story follows Unit 8 of the 5th Special Public Security Section's 3rd Mobile Assault Division — popularly called "The Eighth" — who don powered armor "Willware" exoskeletons to counter the rise in crime.

Source: Newtype via Anime News Network
Dimension W
In the year 2071, the world's energy problems seem solved by a network of cross-dimensional electric-field inductors- "coils" -that extract energy from a seemingly infinite source. That source is the W dimension, a fourth plane that exists beyond the X, Y, and Z dimensions.In this world, unofficial "illegal" coils harness powers that the police can't hope to counter. Dealing with these coils is the job of coil-hating repo man Kyoma, whose run-in with the unique coil android Mira leads the two to form a reluctant partnership.

Source: Funimation
Ao no Kanata no Four Rhythm
The story is set in an archipelago of four islands far south of Japan or even the South Seas. It is all but a different world from modern Japan. From the discovery of anti-gravitons came the dream invention of anti-graviton shoes ("grash") that let people fly the skies. They introduce people to a new realm by enabling flight with just one's own body strength, without feathers or engines. This led to the rise of the sport of "Flying Circus" (dogfight race).The protagonist who once hoped for a future in this sport suffered a setback due to an overwhelming defeat, and withdrew from the sport for this and some other reason. However, he met the transfer student Haruka Kurashina, and in teaching her to fly the skies, the old passion returned. He takes part in the Flying Circus again.

Source: VN synopsis via ANN
Dagashi Kashi
Shikada Kokonotsu's father owns a rural sweets shop, and his plan is for Kokonotsu to take it over one day. However, Kokonotsu wants to be a manga author instead! One day in summer, the cute but weird girl Shidare Hotaru, from the famous sweets company, comes to pay a visit. Apparently, Kokonotsu's father is famous and she wants him to join her family's company. However, he will only agree if she can convince Kokonotsu to take over the family business!  

Source: Baka-Updates
Divine Gate
When the Divine Gate opened, the living world, the heavens, and the underworld became connected, ushering an era of chaos where desires and conflict intersect. To restore order, the World Council is formed. As peace is restored, the Divine Gate becomes an urban legend.In that world, boys and girls deemed fit by the World Council are gathered. They are ones who aim to reach the gate for their personal objectives. Those who reach the gate can remake the world.What lies beyond the gate? When they reach the door, will the world change? Will it be the past that changes, or will it be the future?

Source: MAL News
Norn9: Norn+Nonet
Within an old-fashioned town, much like the Meiji and Taisho Era, there exists a giant globe that floats in midair. This is the 'ship' called 'Norn'. The inside is set like a small town with parks, etc.The story takes place a little in the future. Guided by one particular song, young elementary kid, Suzuhara Sorata is warped through a time skip to an unfamiliar place much like the Meiji and Taisho eras from his textbooks. In this world, he meets 3 young ladies and 9 young men, and joins them on a journey aboard the mysterious 'Norn' ship in the sky.

Source: Visual novel synopsis via VNDB
Shoujo-tachi wa Kouya wo Mezasu (Girls beyond the youth KOYA)
Buntarou doesn't know what he wants to do in the future, he does not have any kind of dream that he wants to pursue. So currently he just spends his days hanging around with his friends. When one day his classmate Sayuki asks him if he wants to help with development of a galge. She says that she had become interested in his help after she read one his works intended for the drama club.Buntarou doesn't know anything about gal games but Sayuki claims that she has the ability to make it a success. Can they make the game and will it be a success like she claims it will be? This is the story of youths taking a daring step into the unknown…

Source: visual novel synopsis via OtakuLair
Via: Livechart.me
Last Updated on February 17, 2022 by Yu Alexius