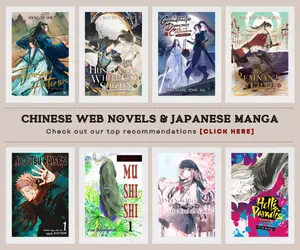 Goro Miyazaki's Ronia the Robber's Daughter (Sanzoku no Musume Ronja) was nominated in the Animation category of International Emmy Kids Awards. That was according to the announcement made by the International Academy of Television Arts & Sciences earlier this month of October.
Ronia the Robber's Daughter TV anime series is adapted from children's book "Ronja Rövardotter" by the Swedish author Astrid Lindgren.
It revolves around Ronia, the only daughter of Mattis, the chief of a tribe of bandits who live in a large castle in a forest. Ronia studies the ways of the mysterious creatures that dwells in the forest and the friendship she established with Birk the son of Borka, her father's bandit rival. Later in the series, it was shown how Ronia and Birk's effort mend the bitter rivalry between their fathers.
Ronia the Robber's Daughter (Sanzoku no Musume Ronia) is directed by Goro Miyazaki, the son of the famous Hayao Miyazaki and the man behind Studio Ghibli films: Tales from the Earthsea and From Up On Poppy Hill. It was his first TV anime projects and it was animated by POLYGON PICTURES in collaboration with Studio Ghibli. The series composition was handled by Hiroyuki Kawasaki while NHK Enterprise produced the series.
The anime series is actually filled with fun and adventurous atmosphere with astounding visual animations. It premiered in the fall season of 2014 and ran for 26 episodes.
The International Emmy Kids Award ceremony will takes place on April 5, 2016 at the MIPTV market event in Cannes, France. This is the first time that the event takes place outside of the New York City. International Emmy Kids Awards started last 2012 to recognize "excellence in children's television programming produced and initially aired outside of the United States."
Last Updated on February 13, 2021 by Yu Alexius