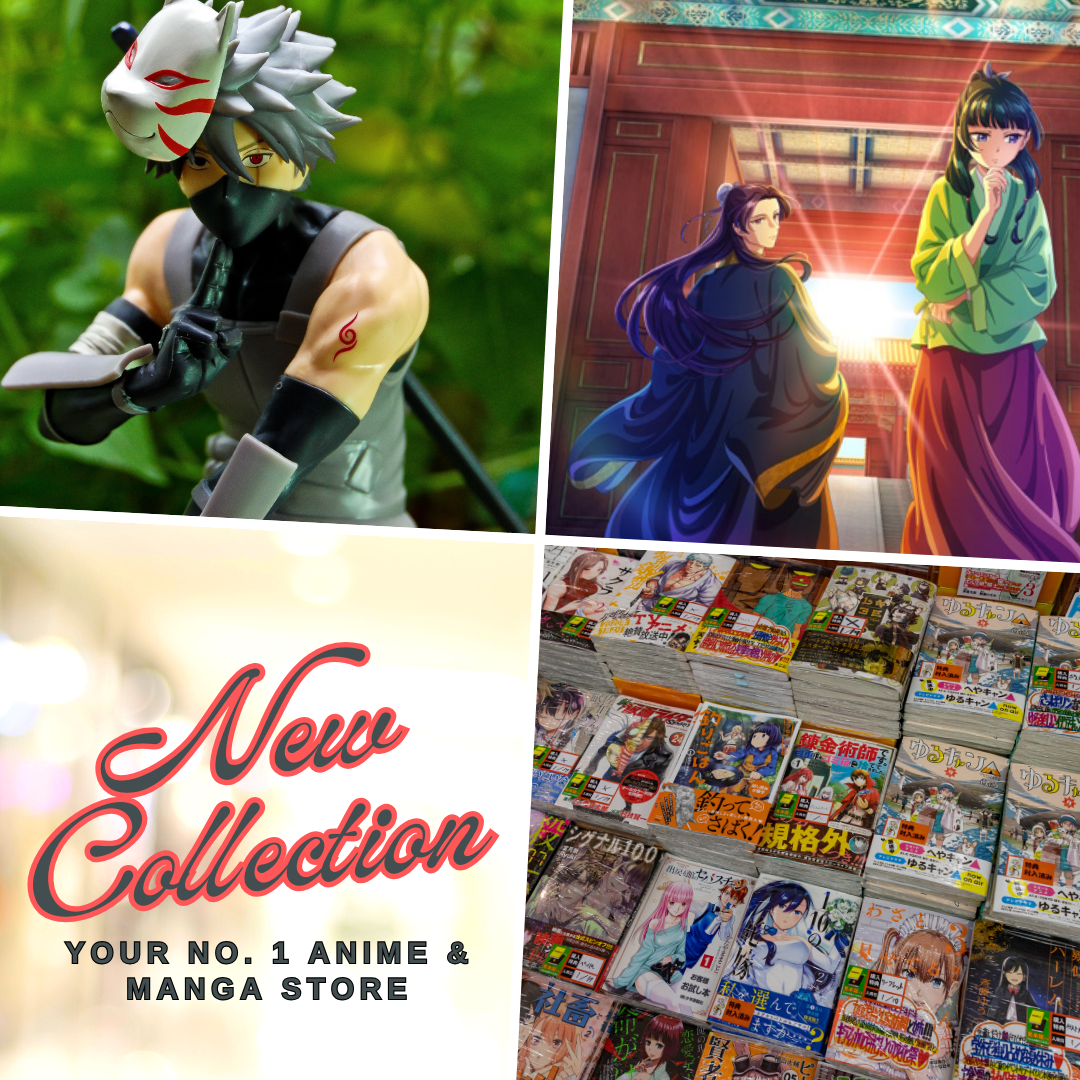 Each of us have different taste when it comes to anime that's why we usually make our own Top 10 anime series list, or sometimes Top 15 or even Top 100. On my end, I am glad to share my personal favorites to every reader of this blog. Typically, I like the fantasy-adventure genre of anime just like other people who were born in the 90's. We've grow up with action-comedy-adventure anime series just like Dragon Ball Z, YuYu Hakushu and Flame of Recca to name a few. As we grow older, we usually change our taste in anime genre, some of us shift our interest to action-romance or pure romance when we enter teenage years. Well, I'm one of those anime fans, who have wide range of interest when it comes to anime genre even liking mystery, dark-theme anime series, comedy, slice of life, and action-mystery.
So, in this anime blog I will share my 10 favorite anime series of all time and they're from different genres ranging from action, adventure, mecha, and slice of life. I think slice of life is my favorite of all genres because it is a great stress reliever.
Here's my Top 10 anime series list as follows:
Natsume Yuujinchou (Natsume's Book of Friends)

Plot Summary: Natsume Takashi has the ability to see spirits, which he has long kept secret. However, once he inherits a strange book that belonged to his deceased grandmother, Reiko, he discovers the reason why spirits surround him. Containing the names of these spirits, a binding contract was formed between the spirits and the owner of the book. Now, Natsume is determined to free the spirits and dissolve the contracts. With the help of a spirit cat, his days are filled trying to return the names to these spirits.
Ao Haru Ride (Blue Spring Ride)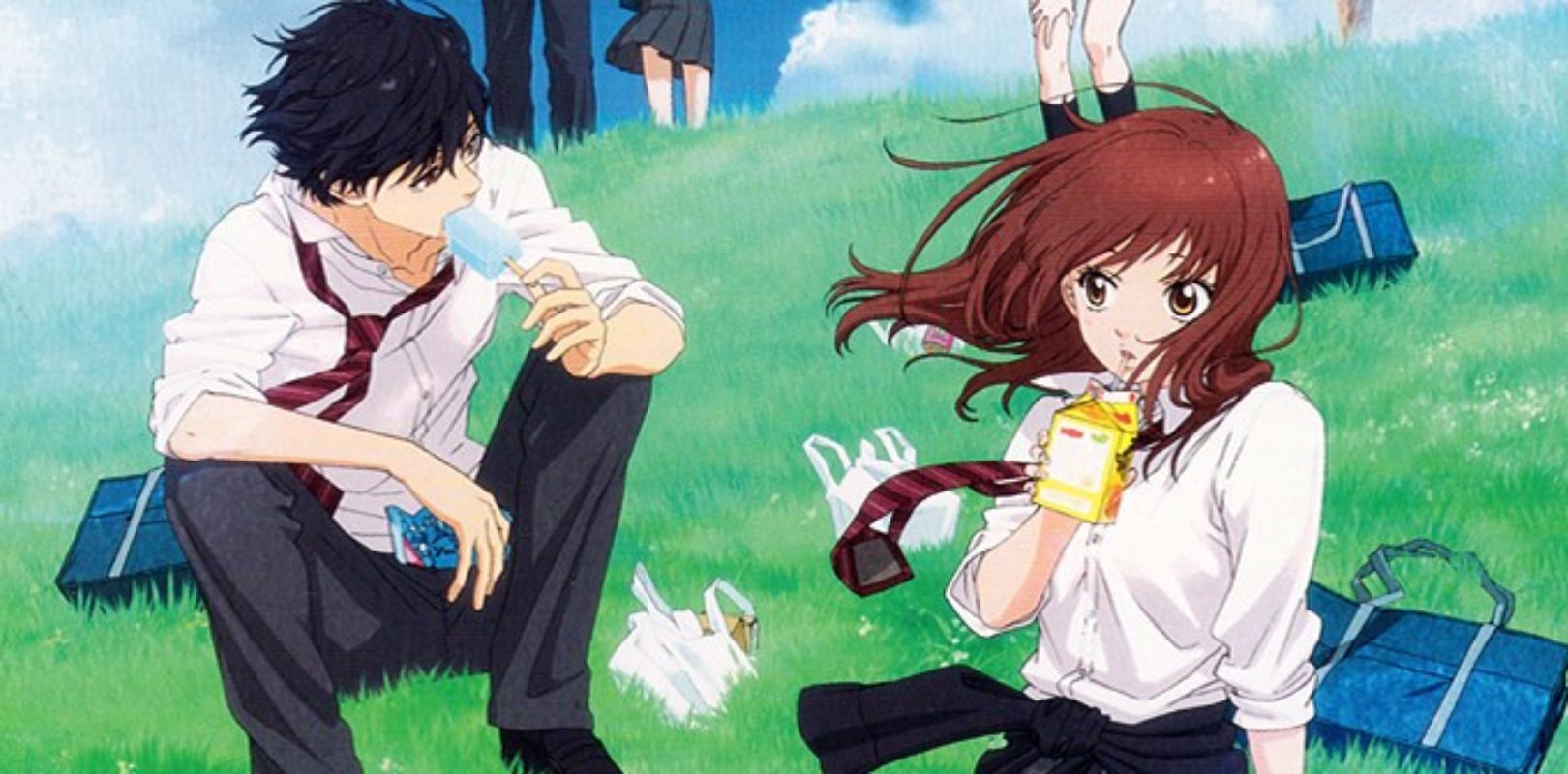 Plot Summary: Ao Haru Ride revolves around Futaba, a girl who was in love with a boy named Kō Tanaka in middle school. However, after a misunderstanding, their relationship as friends ends when he transfers schools over summer vacation. In high school, her world is turned around once again when she meets Kō again, this time under the name of Kō Mabuchi.
As one of my favorite romance anime of all time, I have listed Ao Haru Ride as one of the series to watch in Valentines Day in my list: 10 Anime to Watch With Your Special One on Valentine's Day

Mushishi
Plot Summary: They are neither plants nor animals. They differ from other forms of life such as the micro-organisms and the fungi. Instead they resemble the primeval body of life and are generally known as "Mushi". Their existence and appearance are unknown to many and only a limited number of humans are aware of them. Ginko is a "Mushi-shi" who travels around to investigate and find out more about the "Mushi". In the process, he also lends a helping hand to people who face problems with supernatural occurances which may be related to the "Mushi".
To have a glimpse of how awesome this anime is, I have listed here a set of episodes of Mushishi that every anime fans of supernatural and slice of life genre should watch: Mushishi's List of Epic Episodes. Although, personally I thought that every episode of Mushishi is a masterpiece in its own rights.
Inuyasha
Plot Summary: Kagome Higurashi, after being pulled down a well by a demon, finds herself in Sengoku period of feudal Japan, where she learns that a powerful jewel has been reborn inside her body. After the jewel shatters in an attempt to retrieve it from one of the many demons who was after its power, Kagome must join forces with the half-demon Inu Yasha (also after the jewel's power) to track down the shards of the jewel before its power falls into the wrong hands.
Code Geass
Plot Summary: The Empire of Britannia has invaded Japan using giant robot weapons called Knightmare Frames. Japan is now referred to as Area 11, and its people the 11's. A Britannian who was living in Japan at the time, Lelouch, vowed to his Japanese friend Suzaku that he'd destroy Britannia. Years later, Lelouch is in high school, but regularly skips out of school to go play chess and gamble on himself. One day, he stumbles on terrorists 11's who've stolen a military secret and is caught by a member of the Britannian task force sent after them, who is Suzaku. As the rest of the squad arrives, Suzaku is shot for disobeying orders, while the military secret, a young girl, gives Lelouch the power of Geass, which makes anyone obey any order. While Suzaku is secretly made the pilot of Britannia's brand new prototype Knightmare, Lancelot, Lelouch becomes the masked Zero to lead the rebellion to destroy Britannia once and for all.
Gundam Seed Destiny
Plot Summary: The Earth Alliance declares war on the ZAFT after a planet called Junius 7 is completely destroyed. It all started when three mobile are stolen from the ZAFT, and former ORB refugee Shin Asuka leads a crew in the ship Minerva to get them back. Their mission is diverted when some of the ruminants of a planet heads straight toward Earth. Although they save the blue rock, war is imminent. And there are a ton of casualties.
World Trigger
Plot Summary: A gate to another dimension has burst open, and from it emerge gigantic invincible creatures that threaten all of humanity. Earth's only defense is a mysterious group of warriors who have co-opted the alien technology in order to fight back!
Black Butler
Plot Summary: In Victorian-era London, on the night of Ciel Phantomhive's tenth birthday a fire destroyed his manor and killed both of his parents. In a moment of death Ceil strikes a deal with a demon, his soul in exchange for revenge. This demon becomes his butler and calls himself by name of Sebastian Michaelis, to protect and serve Ciel until the deal has been completed. One month after the fire Ciel returns from being missing, with his new butler Sebastian. Ceil is now the head of the Phantomhive corporation, handling all business affairs as well as the work as the Queen of England's guard dog and looking for his parents murders.
Get Backers
Plot Summary: Mido Ban and Amano Ginji are known as the Get Backers, retrievers with a success rate of 100%. Whatever is lost or stolen, they can definitely get it back. Despite their powerful abilities and enthusiastic behavior, Ban and Ginji are terminally broke no matter what they do simply because few people would actually desire to hire them. As a result, the pair of them tend to do dangerous jobs, often leading to unwanted re-encounters with their old (and dangerous) friends.
Kimi to Boku (You and Me)
Plot Summary: The story revolves around four teens—the good-looking twins Yuuta and Yuuki Asaba, the effeminate Shun Matsuoka, and the class head Kaname Tsukahara—who have known each other since early childhood. While they are not necessarily good or bad friends, they continue to hang out well into high school. The half-Japanese transfer student Chizuru Tachibana joins the circle of friends in this comedy about the everyday life of adolescence.
Aside from these ten, some anime like
Snow White with the Red Hair
,
Hunter X Hunter
,
Barakamon
,
The Pilot's Love Song
and
Air
are among my other personal favorites that I'd like to recommend to others. So, I would like to ask my fellow anime fans, what is your
Top 10 anime series list
? Feel free to drop a comment about it and I will spare some time to check it out.
Last Updated on January 23, 2021 by Yu Alexius