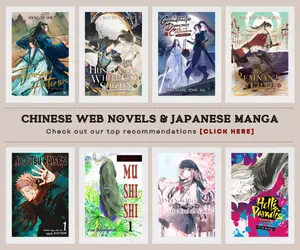 The Yuzuki Family's Four Sons is a slice-of-life anime about four brothers who lost their parents and are now living together and raising each other. The eldest brother, Hayato, is a teacher and the breadwinner of the family. Mikoto, the second brother, is a calm and collected but overprotective older brother. Minato, the third brother, is a kind and gentle soul. Gakuto, the youngest brother, is a mature and intelligent first-grader.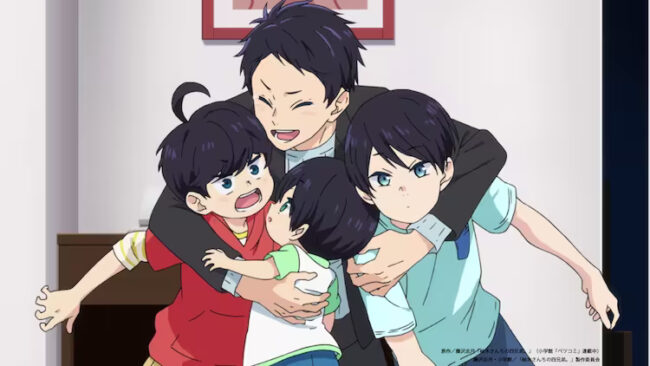 The anime has been praised for its heartwarming story, relatable characters, and beautiful animation. It has also been praised for its realistic portrayal of grief and loss, as well as the challenges and joys of family life.
Kimi to Boku. (2011)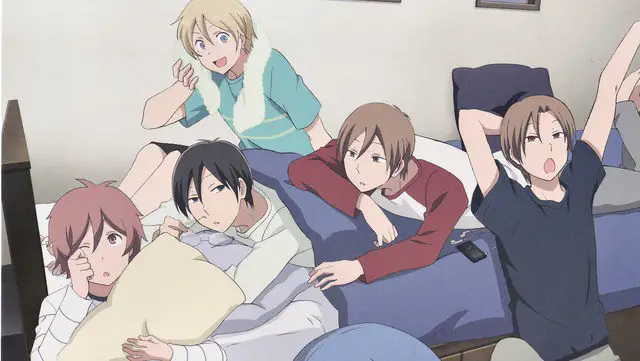 One of my favorite anime of all time, Kimi to Boku follows the story of four teenage boys, the twins Yuuta and Yuuki, the class head Kaname, and the delicate Shun, they known each other since childhood, but their lives changed suddenly when a new guy starts hanging out with them. This is a great story of friendship that tackles the everyday life of adolescence with comedic flair and self-discovery.
This anime is about two boys, Chika and Yuki, who have been friends since childhood. As they grow older, their friendship begins to deepen, and they develop romantic feelings for each other. However, they are both hesitant to confess their feelings, for fear of ruining their friendship.
Kotaro Lives Alone (2022)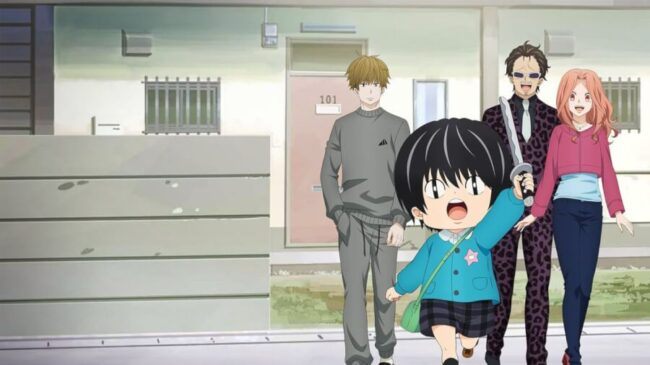 This anime is about a four-year-old boy named Kotaro who lives alone in an apartment. He is a very independent and mature child, but he also has a lonely side. Later on, he makes friends with the manga artist who lives next door, hence, a new adventure for our young protagonist begins.
School Babysitters (2018)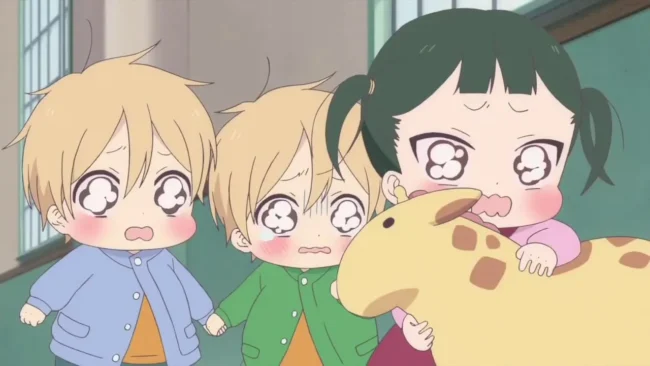 This anime is about a group of high school boys who run a daycare center for younger children. The boys have different personalities and backgrounds, but they all love working with children. The anime follows the boys as they learn about childcare and develop close relationships with the children they care for.
Baby & Me (1996)
Quite similar to Hayato's story in The Yuzuri Family's Four Sons, this heartwarming tale of familial love is a wholesome one that follows the story of Takuya Enoki who must take good care of his baby brother after their mother passed away while his father spends most of his time at work as a salaryman.
Barakamon (2014)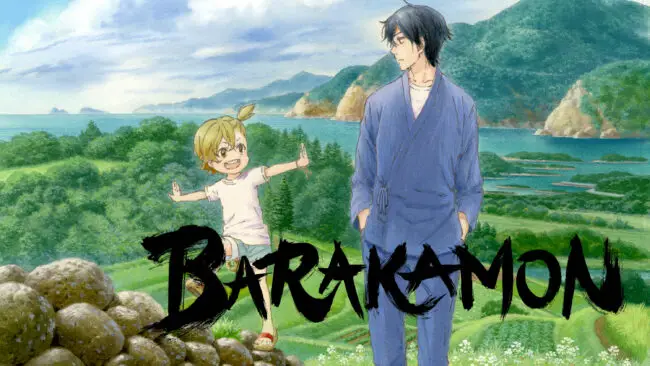 Barakamon is a slice-of-life anime about a young calligrapher named Seishuu Handa who is sent to a remote island to reflect on his behavior and outlook in life. The anime follows Seishuu as he interacts with the island's residents and learns to appreciate the simple things in life. It is a heartwarming story about self-discovery and community. Barakamon is currently one of my top 10 favorite anime of all time and I just couldn't recommend it enough to everyone who loves slice-of-life stories.
Poco's Udon World (2018)
This anime is about a young man named Souta who finds a tanuki boy named Poco in the forest. Souta takes Poco in and raises him as his own son. The anime follows Souta and Poco as they develop a close bond and learn about each other's worlds. This is another wholesome and heartwarming tale of friendship.
Bunny Drop (2011)
This is a comforting and realistic anime that deals with the challenge of raising a child and showcases what family truly means. It follows the story of Daikichi who takes in the illegitimate young child of his grandfather, Rin. The anime explores the struggles of parenting, while also showing the joy that comes with it.
Fruits Basket (2019)
This anime is about a high school girl named Tohru Honda who moves in with a family of cursed zodiac spirits. The anime follows Tohru as she learns about the zodiac curse and helps the family to break it, while in the process coming to terms with her dilemma. The anime is a heartwarming story about family, friendship, and forgiveness.
March Comes in Like a Lion
March Comes in Like a Lion (3-gatsu no Lion) is a slice-of-life anime about a young shogi player named Rei Kiriyama and his heartwarming interaction with three sisters that help him fill the void in his heart about things that matter such as family, friendship, and finding your place in the world.
Sweetness and Lightning (2016)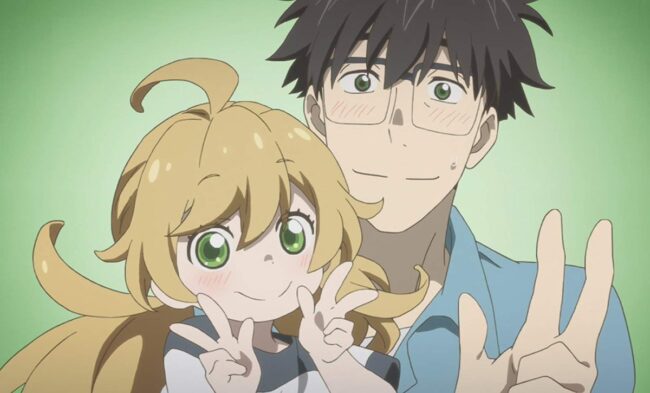 This anime is about a single father named Kouhei Inazuka who is struggling to raise his young daughter Tsumugi. Kouhei is a professor and doesn't have much time to cook, so he often relies on convenience stores until such time, one of his students gets the opportunity to go with them for homemade adventures.
Similarities to The Yuzuki Family's Four Sons:
The anime recommended in this list shares similar plot and vibes with The Yuzuki Family's Four Sons in the following ways:
They all feature heartwarming stories about family, friendship, and growing up.
They all have relatable characters who are struggling to navigate life's challenges.
They all have a positive and uplifting tone.
Last Updated on November 14, 2023 by Yu Alexius