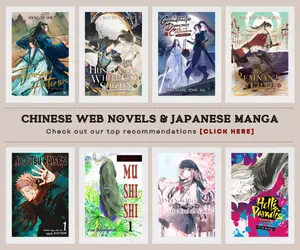 From the studio that brought us Cinderella Chef, a new donghua is coming our way and that is the action-packed story of World's Best Martial Artist, an adaptation of a web novel by Laoying Chi Xiaoji. This upcoming Chinese anime is set to be one of the most highly anticipated donghua releases of the year.
Scheduled to have 24 episodes, World's Best Martial Artist is being produced by Wawayu Animation, known for their top-notch animation quality and attention to detail. Tencent Penguin Pictures, renowned for their successful collaborations with various animation studios, is on board as the producers, ensuring that this donghua delivers an unforgettable viewing experience.
The world of Chinese anime, also known as donghua, has been gaining popularity worldwide. With its unique art style and captivating storytelling, Chinese anime has captured the hearts of anime enthusiasts around the globe. World's Best Martial Artist is no exception, promising to captivate viewers with thrilling fight scenes, intricate plot twists, and compelling character development.
World's Best Martial Artist (Quanqiu Gao Wu) Synopsis
In the world of World's Best Martial Artist, rebirth is just the beginning of an extraordinary journey. The protagonist finds themselves thrust into a world filled with intrigue and danger, where martial arts reign supreme. As they navigate through the treacherous path of martial arts, they discover an ancient crypt that holds the key to unlocking their true potential.
Inside the crypt, the protagonist encounters formidable opponents and uncovers long-lost secrets of martial arts. With each challenge they face, their skills and abilities are pushed to the limit, propelling them closer to the pinnacle of martial arts mastery.
But it's not just about physical strength and combat prowess. The rise of martial arts in this world is intertwined with complex political schemes, rivalries, and alliances. The protagonist must navigate through this intricate web of power struggles, all while honing their martial arts skills and striving to become the world's best.
As the story unfolds, viewers will be captivated by the intense fight scenes, the intricate plot twists, and the development of the protagonist's character. The donghua promises to deliver a thrilling and immersive experience, blending action, drama, and suspense in a way that keeps viewers on the edge of their seats.
Release Date & Trailer
The release date for World's Best Martial Artist hasn't been announced yet, but based on the timeline of Chinese animation releases, it's only a matter of time until we receive official updates. Fans eagerly await the release and are excited to learn more about this highly anticipated donghua.
While we patiently wait for new updates, we can revisit the previously revealed trailer to immerse ourselves in the world of World's Best Martial Artist and get a glimpse of what we can expect in terms of the story and animation quality.
In my opinion, World's Best Martial Artist will bear resemblance to beloved martial arts donghua such as Hitori no Shita: The Outcast and the supernatural-fantasy series Spirits in Chinese Brushes. It also exudes an urban-fantasy vibe similar to shows like Link Click, and the action-packed anime God of High School.
For anime fans, this upcoming donghua promises to be an exciting addition to the genre. Stay tuned for updates and mark your calendars for the release date. World's Best Martial Artist is sure to captivate viewers with its thrilling action, compelling story, and stunning animation. Don't miss out on this epic martial arts adventure!
Last Updated on November 14, 2023 by Yu Alexius