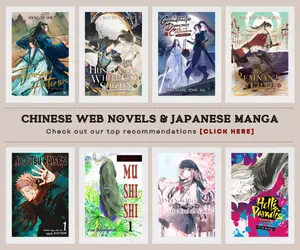 In the vibrant world of animation, South Korea has emerged as a formidable force, captivating audiences with its unique storytelling and exceptional artistry. While many are familiar with South Korean live-action cinema and K-pop, there's another realm of creativity that's been steadily gaining global recognition: South Korean animation, often referred to as "aeni."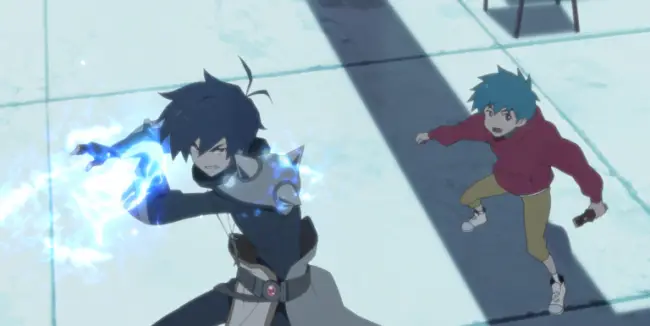 Over the years, South Korea has cultivated a thriving animation industry, contributing to both domestic and international projects, and producing a variety of genres. Among the most captivating and adrenaline-pumping of these genres is action.
As we delve into the world of South Korean action anime, it's essential to understand the broader context of South Korean animation. The history of South Korean animation dates back to the 1960s when the nation released its first animated film, "Hong Gil-dong" in 1967. However, for several decades, the industry remained relatively small, primarily focused on domestic production. It wasn't until the early 2000s that South Korean animation experienced remarkable growth, driven by factors such as government support, increased investment, and the emergence of talented animators and studios.
During this period, South Korean animation studios formed significant partnerships, including collaborations with the renowned Studio Ghibli on beloved films like "My Neighbor Totoro" and "Princess Mononoke." South Korea also became a hub for television animation production, contributing to globally recognized series like "The Simpsons." Embracing digital media, South Korea's webtoon culture, and many popular webtoons were adapted into animated series, further elevating the country's status in the global animation market.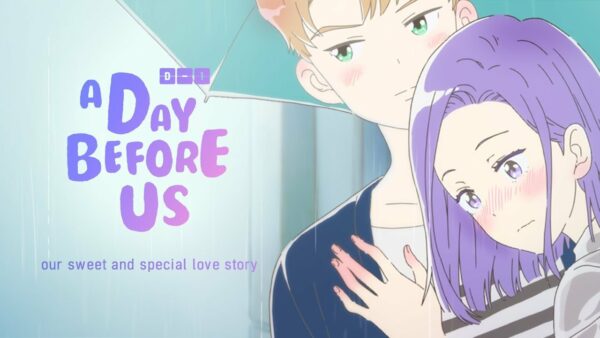 Some notable South Korean animated series and films that have captured hearts both at home and abroad include "Pororo the Little Penguin," a beloved children's series, and "Tayo the Little Bus," another cherished show with a worldwide fanbase. Additionally, works like "The Haunted House: The Secret of the Ghost Ball" and "Yobi, the Five-Tailed Fox" showcased South Korea's animation prowess and received critical acclaim.
One defining characteristic of South Korean animation's growth is its global partnerships. South Korean studios have increasingly collaborated with international counterparts and networks to produce major projects, amplifying their reach and influence. For instance, they've teamed up with Netflix to create original animated content for a diverse global audience.
In recognition of their artistic achievements, South Korean animated films and series have earned accolades at major international film festivals and awards ceremonies. This recognition further solidifies South Korea's reputation in the global animation industry.
Crucially, the South Korean government has played an active role in supporting the animation sector through grants, incentives, and training programs for animators. This government support has been a driving force behind the industry's expansion and success.
10 South Korean Action Anime (Aeni)
As South Korean animation continues to evolve and spread its influence worldwide, we embark on an exploration of the action genre within this dynamic realm. Buckle up for a thrilling ride as we present "10 South Korean Action Anime That You Must Watch." These animated gems not only showcase the prowess of South Korean animators but also offer a heart-pounding, adrenaline-fueled experience that fans of action-packed storytelling won't want to miss. So, without further ado, let's dive into the captivating world of South Korean action anime.
Lookism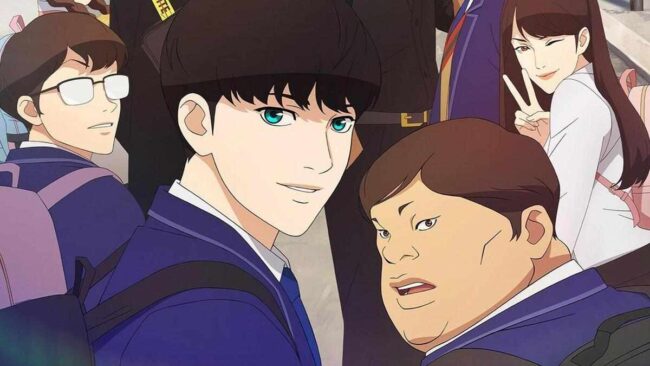 "Lookism" is a South Korean anime that delves into the societal obsession with physical appearance. It follows a high school outcast who leads a double life, switching between two bodies with drastically different appearances. This unique series explores themes of bullying, body swapping, gangs, fashion, and delinquency within a school setting. With the animation prowess of Studio Mir, "Lookism" offers a captivating story that delves into the complexities of identity and societal expectations in a world where looks matter greatly. It was released on December 8, 2022, and adapted from a manhwa by Tae-Jun Park.
Noblesse: The Beginning of Destruction
Released on December 4, 2015, and animated by Studio Animal, this South Korean action anime was adapted from a manhwa by Jae-Ho Son. "Noblesse: The Beginning of Destruction" takes us on an ancient journey, set 820 years ago, when Mujaka, the lord of werewolves, pays a long-awaited visit to Raizel. However, their reunion is marred by the interference of the werewolf Maduk, who becomes entangled in a human war with sinister intentions. Raizel and Mujaka find themselves trapped in a tragic destiny, forced to fight desperately against each other, leaving behind the bonds of their friendship. This South Korean anime, adapted from a manhwa, promises an epic tale of power, betrayal, and the consequences of a fateful encounter.
Sky Blue
In the year 2142 A.D., a century after Earth's biosphere collapsed due to human negligence, humanity was divided into two starkly contrasting societies. Ecoban, a technological utopia, shelters an indolent elite class and oppresses the "Diggers," refugees living in the wastelands just beyond its walls. The refugees provide labor to mine resources for Ecoban's survival.
As the machinery that sustains Ecoban breaks down, the city's leaders disregard the environmental impact on the outside world, causing increasing pollution. The Diggers, their patience worn thin, demand better treatment. Yet, repairing Ecoban's machinery would endanger the lives of these very workers.
"Sky Blue" is a thrilling blend of action, drama, romance, and sci-fi, set in a post-apocalyptic world where social inequality, environmental degradation, and rebellion collide in a visually stunning narrative. It was released in 2003, and also known as Wonderful Days.
Elsword: El Lady
"Elsword: El Lady," also known as "Elsword: El-e Yeoin," invites viewers into a world drawn from a video game, where action and fantasy take center stage. This anime, reminiscent of the isekai and RPG-inspired genres, offers a thrilling adventure that will resonate with fans of virtual realms.
Nexon, the creator of the game, recently announced another anime titled "Elsword: El Lady," to be produced by DR Movie and written by NZ. While details are scarce, this announcement has piqued the interest of fans eager for more adventures in the Elsword universe.
Closers: Side Blacklambs
Directed by Bong-Hoe Gu and animated by Studio Animal, "Closers: Side Blacklambs" unfolds in a world that has witnessed both destruction and resilience. After devastating invasions by dimensional monsters led to the rebuilding of Seoul, the story delves into New Seoul, where the remnants of a global catastrophe linger. Mysterious dimensional gates, which once unleashed relentless waves of monsters, are now under control, thanks to a select group of humans who gained extraordinary psychic powers during the invasion.
Ghost Messenger
"Ghost Messenger" immerses us in the enigmatic "World of Death," a digital realm governed by advanced technologies that oversee the journey between life and death. In this intriguing world, Ghost Messengers are tasked with guiding departed souls to the afterlife.
Meet Kang-lim, a Ghost Messenger dispatched to the human world to usher stubborn souls to the World of Death when their time comes. However, a mission mishap results in Kang-lim's entrapment within his own mobile phone.
"Ghost Messenger" weaves supernatural elements, action, and adventure into a narrative that explores the interplay of technology and the afterlife. Studio Animal's animation breathes life into this captivating world, offering viewers a thrilling journey filled with unexpected twists and revelations.
Super Kid
"Super Kid" is a classic South Korean anime movie that graced screens in 1994, offering viewers an action-packed adventure reminiscent of the beloved Japanese classic, Dragon Ball Z.
Much like Dragon Ball Z, "Super Kid" has left an indelible mark on the world of anime, capturing the hearts of fans with its thrilling battles, memorable characters, and epic adventures.
Blue Seagull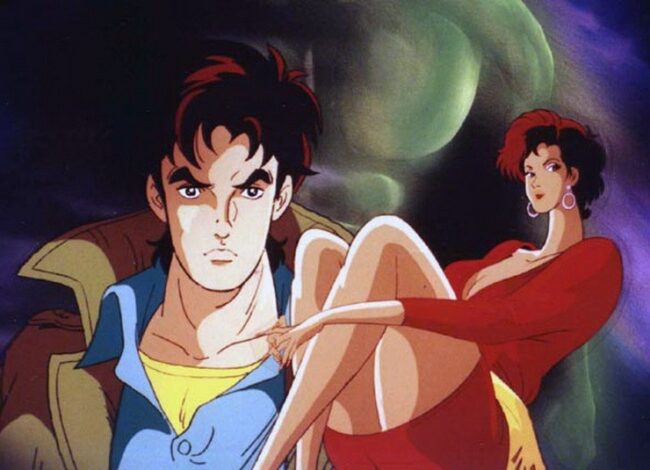 Set in the Chosun Dynasty era of Old Korea, "Blue Seagull" revolves around the quest to retrieve a lost royal gift – a prized Sword. This legendary weapon, taken to Japan by a grave robber, becomes the focal point of a perilous journey as a courageous young man embarks on a mission to recover it.
"Blue Seagull" is a thrilling South Korean anime movie that combines elements of action, adventure, and intrigue. With its gripping narrative and international backdrop, it promises viewers a heart-pounding journey as Hail battles against formidable adversaries to secure the Sword and save Josie.
This classic anime film showcases the enduring appeal of heroic tales and the relentless pursuit of justice, making it a noteworthy addition to any anime enthusiast's watchlist.
Red Hawk- Weapon of Death
Directed by Kevin Seymour in 1995, "Red Hawk: Weapon of Death" catapults us into a world of gang terror and chaos in the land of Chungwon. Amidst the turmoil, the Camelia Blossoms, the most powerful among the warring gangs, exploit the unrest to seize control of the nation from a weakened government. Simultaneously, they flood the economy with counterfeit gold coins, further crippling the struggling populace.
"Red Hawk: Weapon of Death" weaves a gripping narrative of power struggles, deception, and resistance. Against the backdrop of a nation teetering on the brink of despair, the movie follows the relentless efforts of Red Hawk to combat the Camelia Blossoms and their nefarious plans.
The Legend of Blue
"The Legend of Blue" is a captivating South Korean anime set in a not-so-distant future. The government assembles a team of mercenaries led by Captain Jang aboard the high-tech submarine Dragon to confront powerful criminal organizations seeking control of the seas for enigmatic purposes.
Notably, "The Legend of Blue" stands out as a South Korean gem in the world of anime. Produced by SeoulMovie, it showcases South Korea's significant contribution to the animation industry and offers a unique perspective on adventure, mystery, and action.
Last Updated on October 12, 2023 by Yu Alexius