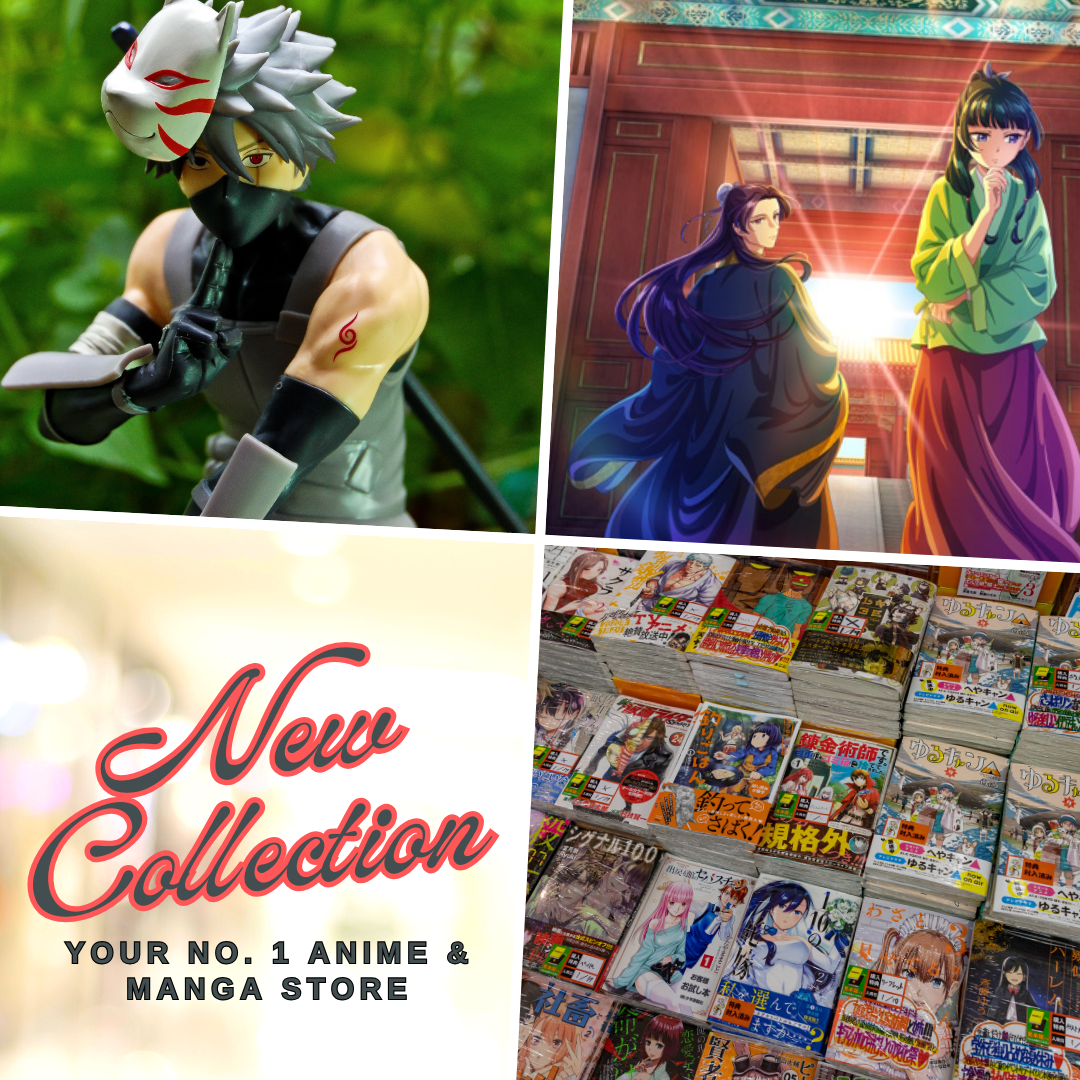 Embark on a journey where the boundaries of hero and villain become blurred, and destiny takes an extraordinary twist. Picture yourself as the reincarnation of a feared antagonist within the world of your beloved otome game, fated to assume the role of the ultimate last boss, embodying all that is dark and malevolent. But what if your soul craves something different, seeking love and harmony instead of chaos and ruin? This captivating premise lies at the heart of "The Most Heretical Last Boss Queen: From Villainess to Savior," an anime that defies norms and unfolds a tale of redemption, romance, and self-discovery.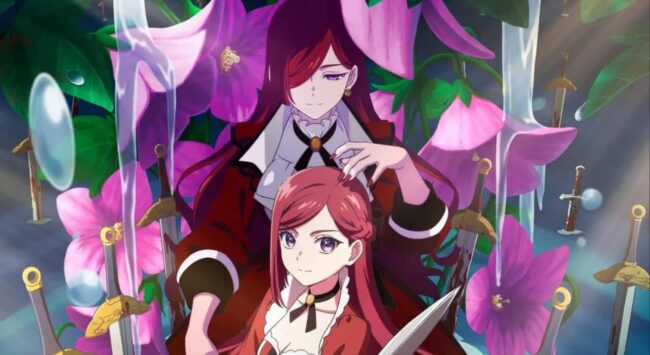 Released on July 7, 2023, with a spellbinding run of 12 episodes that will enthrall viewers until September 22, 2023, this anime presents a protagonist like no other. Crafted by the talented staff of Studio OLM and adapted from Tenichi's captivating light novel, "The Most Heretical Last Boss Queen" comes to life under the masterful direction of Norio Nitta, while Hitomi Mieno weaves together the series' captivating storyline.
Venturing into the realms of comedy, fantasy, and romance, with elements of reincarnation, isekai, and magic, this anime sets itself apart with its unique approach to the isekai genre. Meet Princess Pride Royal Ivy, an ordinary soul reincarnated into an extraordinary role—becoming the ultimate villainess in an otome game. However, our protagonist possesses a heart that rejects evil, choosing instead to wield her newfound power for the greater good.
In a world where dark destinies are etched in stone, Princess Pride Royal Ivy takes it upon herself to rewrite the narrative. Armed with her former persona's potent abilities, she embarks on a quest to sow the seeds of love and peace, striving to change the fate of the vile villainess she embodies. But can her noble intentions overcome the deeply entrenched threads of her character's past? Is her role already tainted to the core, or can her actions forge a new path?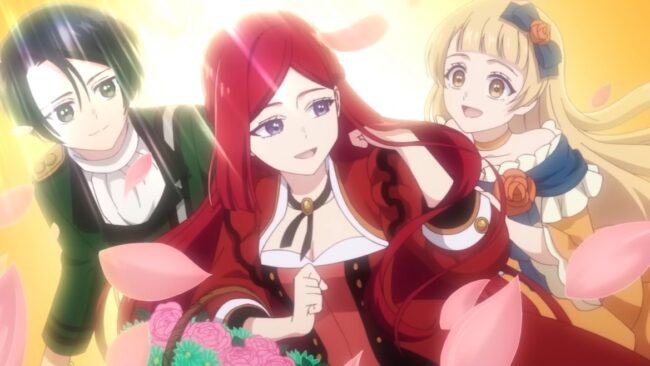 "The Most Heretical Last Boss Queen: From Villainess to Savior" promises a captivating journey filled with moments of laughter, romance, and profound introspection. Join our unconventional protagonist as she defies the expectations of her role and explores the possibilities of second chances in a world of magic and fantasy.
Now, if you're eager to delve further into the realm of isekai, redemption, and heartwarming narratives, stay tuned for our list of top recommended anime similar to "The Most Heretical Last Boss Queen: From Villainess to Savior." Prepare yourself for a thrilling ride through worlds where the unlikeliest of heroes rise above the shadows to claim their rightful place. Let's embark on this enchanting adventure together!
My Next Life as a Villainess: All Routes Lead to Doom!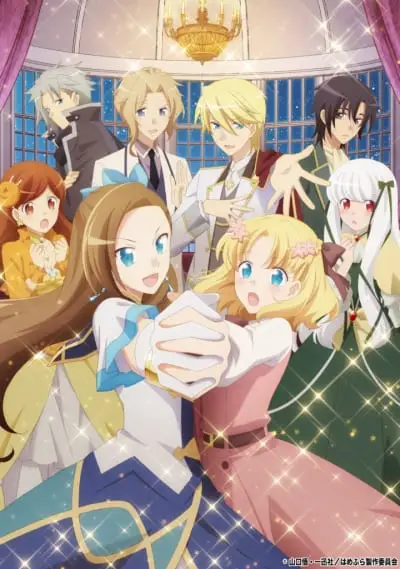 In this charming isekai anime, Catarina Claes is reborn as the antagonist of an otome game. Determined to avoid her character's bad endings, she strategizes to befriend all potential love interests and pave her path to happiness. It's the first anime like The Most Heretical Last Boss Queen that comes to my mind because of how similar the premise is. We both have main characters who were reincarnated inside the otome game that they used to play and they both possessed the body of the main villain, hence, it topped our list by this basic criterion.
Endo and Kobayashi Live! The Latest on Tsundere Villainess Lieselotte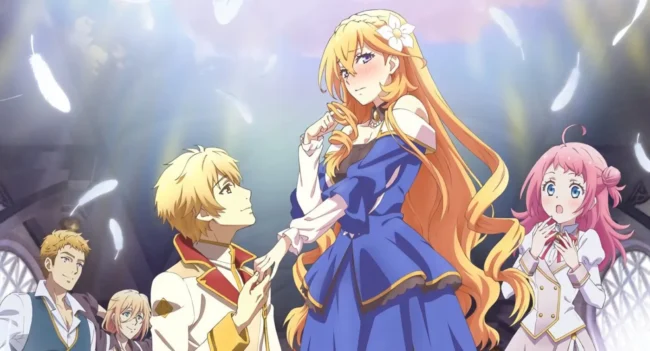 This anime blurs the line between fiction and reality. Everyone in the otaku culture may relate to this, especially since our main characters Endo and Kobayashi love to bicker about their favorite game fixation and this time, it is about an otome game where they give commentaries on the villainess character Lieselotte. But what makes things even more interesting is that the villainess' fiance, Siegwald can hear them talking.
Villainess Level 99: I May Be the Hidden Boss but I'm Not the Demon Lord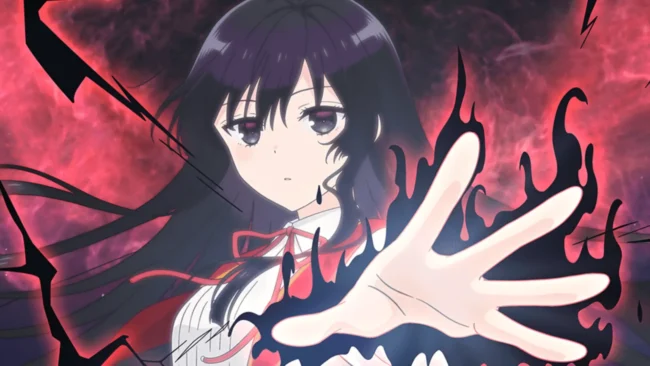 In "Villainess Level 99: I May Be the Hidden Boss but I'm Not the Demon Lord," our protagonist, Yumiella Dolkness, undergoes reincarnation as the villainess within a game world. Realizing her status as a hidden boss, Yumiella is determined to evade her tragic fate. To achieve this, she resolves to grind her way to level 99, unintentionally leading everyone to believe she's the dreaded Demon Lord. Join Yumiella on her quest to reclaim the peaceful life she yearns for, as the anime delves into her efforts to rewrite her destiny and find true happiness
Game World Reincarnation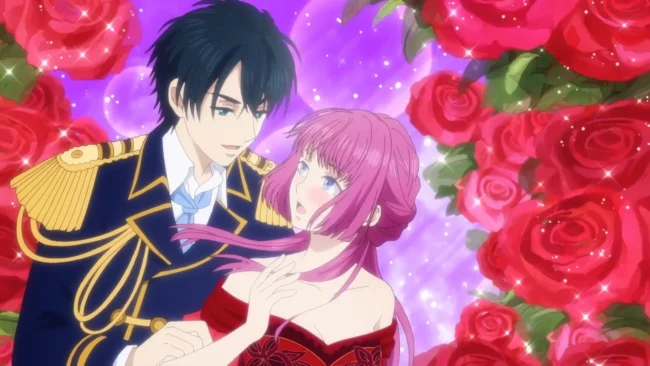 In "Game World Reincarnation," the story revolves around an ordinary office lady who finds herself reincarnated as Diana, the villainess of her beloved otome game, "Hoshifuru Koi no Astrolabe." Unraveling an unexpected twist, Prince Sirius, destined to love the game's heroine, is inexplicably drawn to Diana instead. Determined to alter the course of events and prevent the world's destruction, Diana embarks on a daring plan—to seduce the prince and change their shared fate. However, her efforts take an unforeseen turn as the prince unexpectedly falls for her. Witness the enthralling tale of romance, intrigue, and self-discovery as Diana navigates the game world, rewriting destinies and exploring the complexities of love and fate.
I'm in Love with the Villainess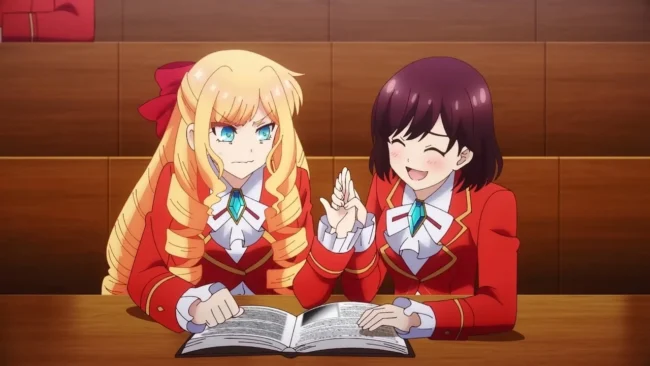 After reincarnating as the rival character in a romance game, Oohashi Rei develops feelings for the game's villainess, Claire François. This Yuri anime explores their unorthodox love story, as she made all possible moves to avoid the male leads, and seduce the villainess, but how will the latter reacts is still an enigma to watch out for in this anime.
I'm the Villainess, So I'm Taming the Final Boss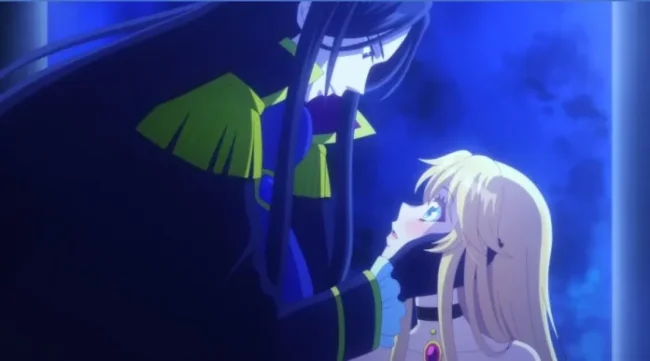 "I'm the Villainess, So I'm Taming the Final Boss" follows Aileen, a young noblewoman who realizes she's living inside her favorite otome game as the villainess. To survive, she decides to tame the last boss, uncovering surprising truths along the way. This captivating anime explores Aileen's journey of self-discovery, romance, and defying fate in a world where her death is all but assured.
Snow White with the Red Hair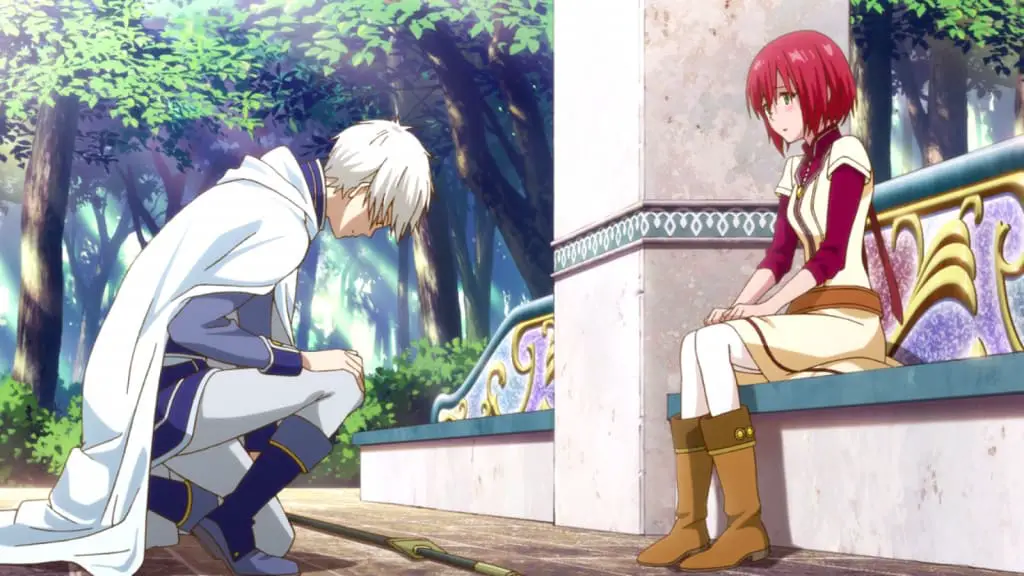 Shirayuki, a herbalist with striking red hair, faces challenges after catching the attention of the prince. Hence, she runaway only to get entangled with another prince. Yet, this encounter might be different and can be the start of another royal love story. This heartwarming romance and fantasy anime follows her journey to forge her destiny.
Sugar Apple Fairy Tale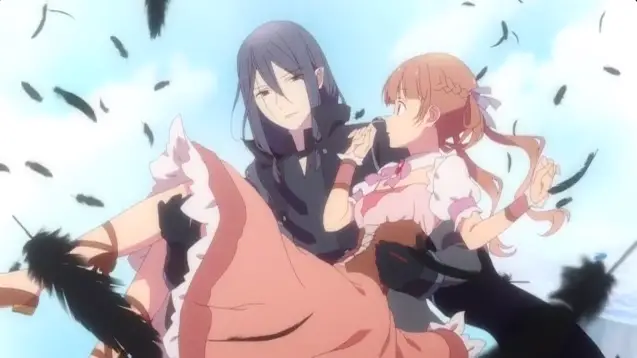 "Sugar Apple Fairy Tale" follows Anne Halford, a determined young woman on a quest to become a confectionary artisan, known as a Silver Sugar Master. However, her journey is fraught with peril. To safeguard herself, she acquires Challe, a fairy bound to servitude, though what she truly desires is a genuine friend. As their bond develops, Anne faces a difficult decision—choosing between Challe's freedom and her own needs. This enchanting anime delves into the complexities of friendship, sacrifice, and the pursuit of a sweet life worth cherishing.
The Saint's Magic Power is Omnipotent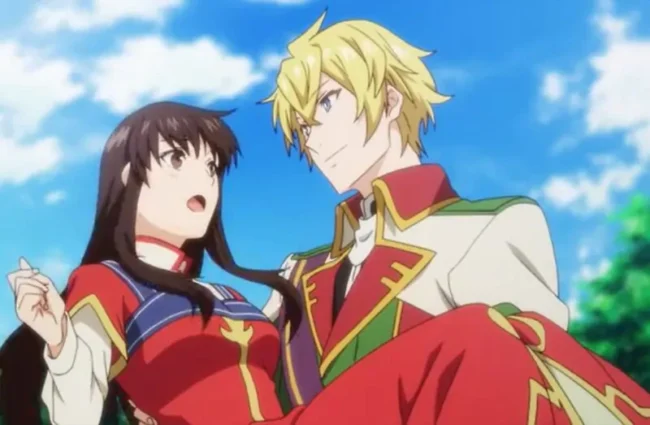 When summoned to another world as the saint, Sei Takanashi discovers she shares the role with another girl. Seeking a quieter life and believing that the other girl is the real summon one, she decided to keep a low profile life, far away from the royal court. She then became an apothecary, and her magical adventure thus began.
Why Raeliana Ended Up at the Duke's Mansion?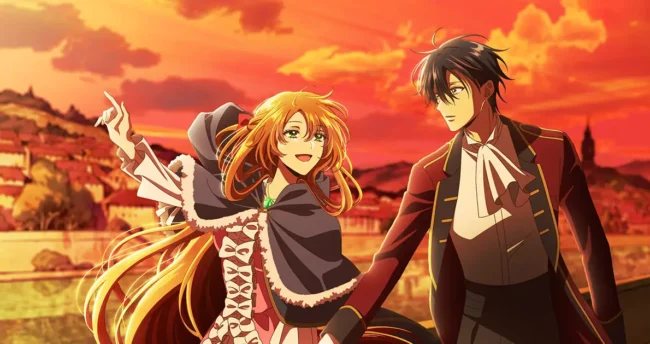 "Why Raeliana Ended Up at the Duke's Mansion?" revolves around Raeliana, who unexpectedly finds herself in a novel's world only to face a deadly fate at the hands of her betrothed. Determined to alter her destiny, she seeks refuge by assuming a new identity—posing as the fake fiancée of the novel's male lead, Duke Noah. However, she soon discovers that the duke is no ordinary man; he is cold-hearted yet captivating, with an angelic facade hiding a demonic nature. As Raeliana navigates her precarious position, she must confront the question of whether this enigmatic figure will truly be her savior or lead her to yet another ill-fated ending. This engaging anime delves into themes of survival, romance, and the unexpected twists of fate that shape the path of its compelling protagonist.
If you enjoyed "The Most Heretical Last Boss Queen: From Villainess to Savior," these anime promise delightful twists on the isekai genre, endearing romances, and empowering tales of self-discovery. Step into worlds where protagonists challenge their destinies, unraveling the complexities of fate and forging their paths toward happiness and redemption.
Last Updated on August 4, 2023 by Yu Alexius