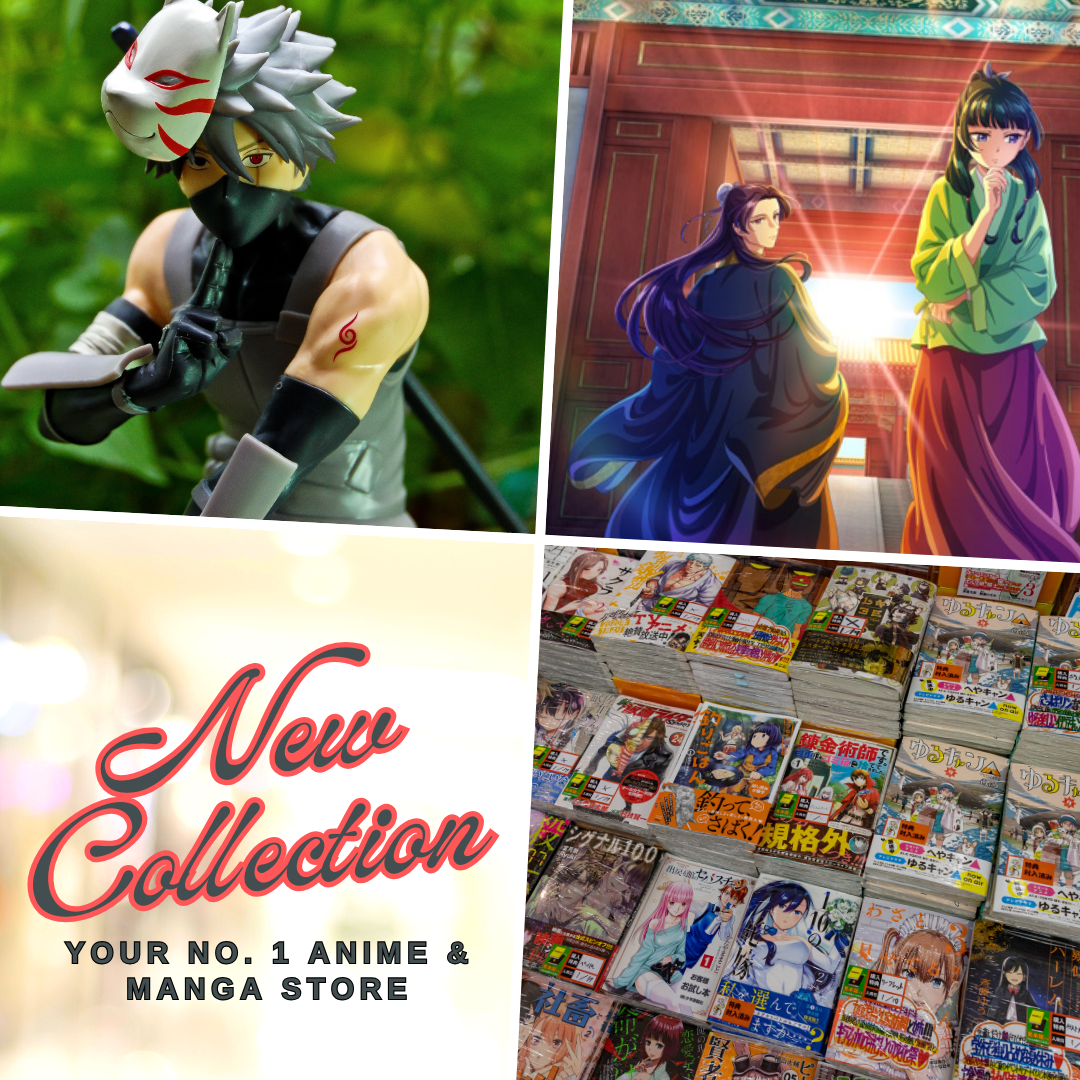 Step into the shadowy realm of the supernatural, where chilling horrors and eerie mysteries await. If you're a fan of spine-tingling tales that delve into the unknown, get ready to immerse yourself in a captivating world of urban fantasy and gore. Welcome to the mysterious and haunting world of "Dark Gathering," an anime that has sent shivers down the spines of viewers since its release on July 10, 2023. With its enthralling plot, dark atmosphere, a unique blend of horror and the supernatural, and some dosage of humor, this series has quickly become a must-watch for thrill-seekers.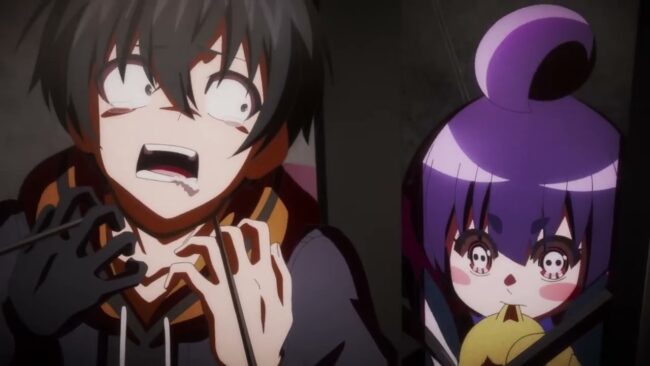 Produced by the renowned Animation Studio OLM and adapted from Kenichi Kondou's manga, "Dark Gathering" has already made its mark in the anime community. The manga's nomination for the Tsugimanga 2020 Award in the Manga Category serves as a testament to its gripping storytelling and artistic brilliance.
Under the deft direction of Hiroshi Ikehata and with a series composition by Shigeru Murakoshi, "Dark Gathering" introduces us to the enigmatic Keitarou Gentouga. Gifted with the rare ability to commune with spirits, Keitarou's life took a dark turn when he inadvertently got entangled in a spirit possession incident during his junior high school days. As a consequence, he withdrew from society and lived as a shut-in for more than two years, haunted by his past experiences.
However, fate has other plans for Keitarou as he finds himself reintegrating into society, taking on the role of a private tutor. Little does he know that his path is about to intersect with that of a genius girl named Yayoi Houzuki. In a chilling encounter, Yayoi senses Keitarou's latent talent as a spirit medium, leading them on a perilous journey into the world of the supernatural. Together, they embark on a quest to confront malevolent spirits, capturing evil entities that lurk in the shadows.
As "Dark Gathering" unfolds its eerie narrative, it evokes a sense of trepidation and excitement, drawing viewers into a world where the line between the living and the afterlife blurs. The anime's horror and supernatural genre, coupled with an urban fantasy vibe and gore elements, create a captivating brew of suspense and intrigue.
Now, if you find yourself thirsting for more chilling adventures and mysteries that lie beyond the realm of the living, fear not! We have curated a list of ten anime series that share similarities with "Dark Gathering." Brace yourself for a journey into the unknown as we explore these enthralling anime that will keep you on the edge of your seat. So, gather your courage and delve into the realm of the supernatural as we uncover anime like "Dark Gathering" that are bound to captivate your imagination. Let's begin this haunting expedition together!
The Girl From the Other Side: Siuil, a Run (2022)
In a world divided between the cursed Inside and the safe Outside, a young girl named Shiva befriends a cursed being known as a Teacher. "The Girl From the Other Side" follows their heartwarming yet melancholic journey, exploring themes of family, love, sacrifice, and the boundary between humans and otherworldly beings. It is a riveting tale of special bonds that transcends differences and adversities.
Related Post: WIT Studio's Kickstarter Campaign "The Girl from the Other Side" Overview
Thus Spoke Kishibe Rohan
Based on a spin-off from the "JoJo's Bizarre Adventure" series, "Thus Spoke Kishibe Rohan" follows the eccentric manga artist Rohan Kishibe as he encounters bizarre and supernatural phenomena. Each episode delves into a different eerie tale, keeping viewers on the edge of their seats.
Uzumaki: Spiral Into Horror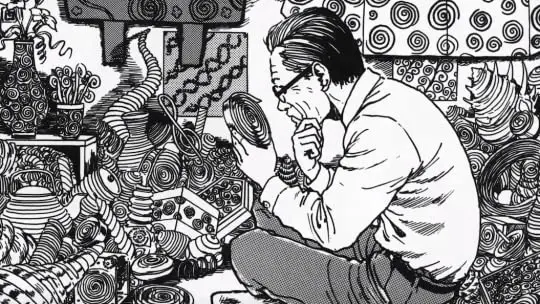 Adapted from the manga by Junji Ito, "Uzumaki" unveils the chilling events that unfold in a town cursed by spirals. As residents fall prey to spiraling madness, a young couple, Kirie and Shuichi, attempt to escape the sinister curse in this anime that embraces psychological horror and supernatural elements.
Mysterious Disappearances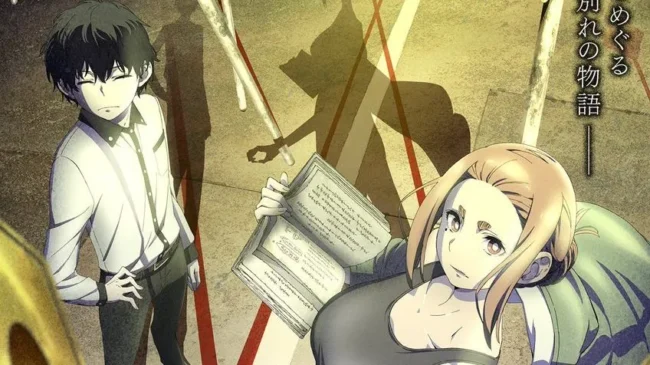 In "Mysterious Disappearances," follow Sumireko and Ren as they navigate the eerie landscape of supernatural happenings, combining their wits and abilities to shed light on the dark secrets lurking in the shadows. This anime blends elements of mystery, the supernatural, and flirtatious camaraderie, offering a captivating journey into the world of the unexplained.
Muhyo & Roji's Bureau of Supernatural Investigation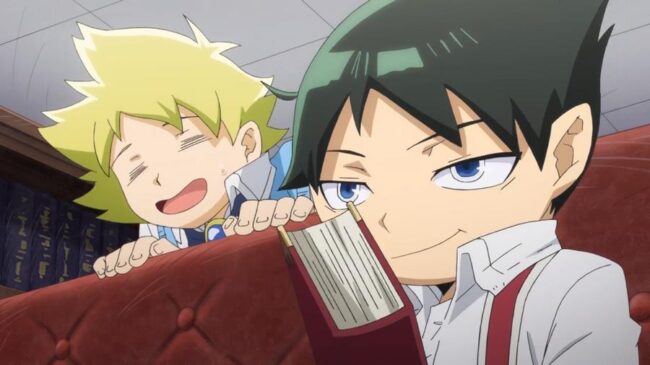 In a world where spirits and supernatural beings exist, Muhyo and Roji are skilled exorcists who defend the living from malevolent entities. "Muhyo & Roji's Bureau of Supernatural Investigation" offers a mix of supernatural action, comedy, and suspense as they confront dangerous spirits.
Dusk Maiden of Amnesia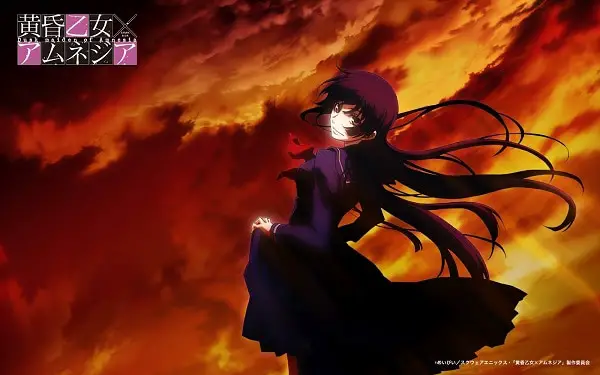 Set in a haunted school, "Dusk Maiden of Amnesia" revolves around Teiichi Niiya, who encounters a beautiful ghost named Yuuko Kanoe. Together, they investigate the mysteries surrounding Yuuko's death and the supernatural occurrences that plague their school.
In/Spectre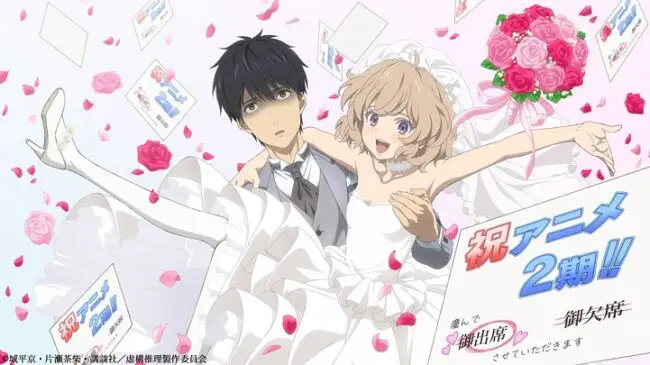 When Kotoko Iwanaga becomes the goddess of wisdom to Yokai, she teams up with a young man named Kuro Sakuragawa, who she keeps on calling her boyfriend. Together, they solve supernatural mysteries and confront malevolent spirits in this anime that combines romance, folklore, and mystery.
Toilet-Bound Hanako-kun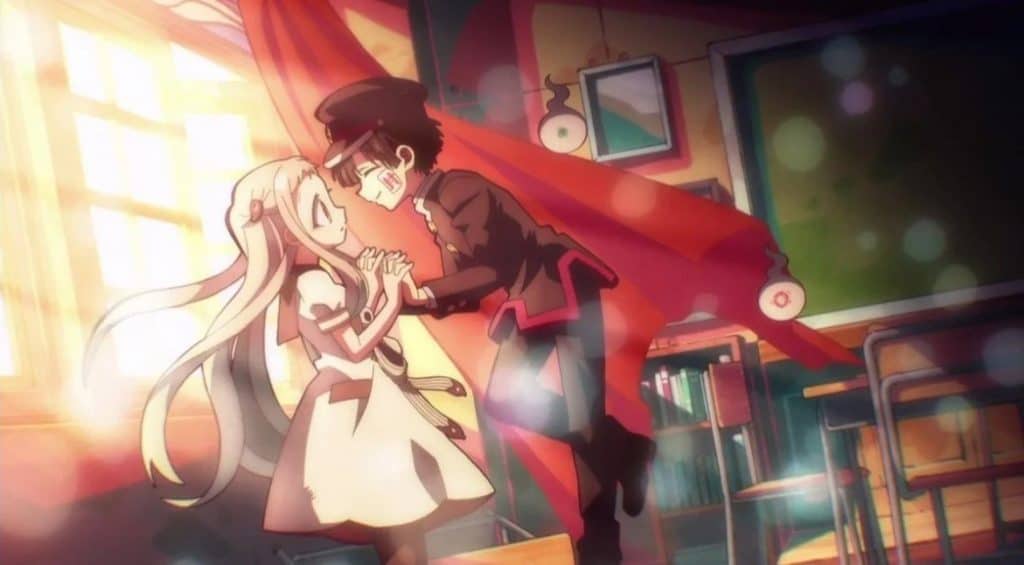 In a school rumored to be haunted, a girl named Nene Yashiro summons the ghostly Hanako-Kun from a bathroom stall. "Toilet-Bound Hanako-kun" takes viewers on a whimsical journey of supernatural adventures, friendship, and uncovering the truth behind the school's ghostly tales.
Mieruko-chan
As a girl who can see grotesque and terrifying supernatural beings, Miko Yotsuya must navigate her daily life while keeping her ability a secret. "Mieruko-chan" blends horror and comedy, offering a unique perspective on the supernatural world hidden from others' views.
Hell Girl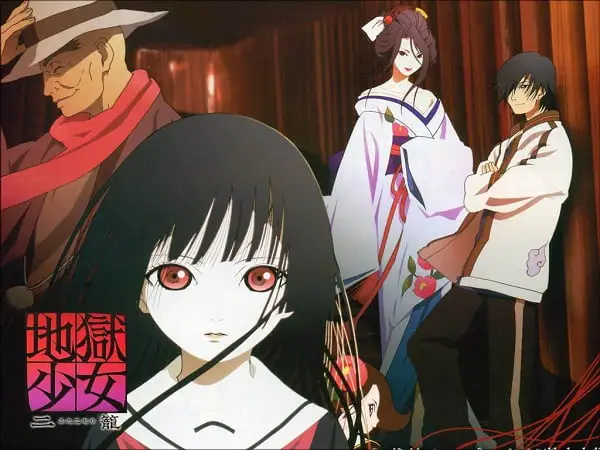 In the depths of despair, those seeking vengeance can access the Hell Correspondence website and summon Hell Girl to carry out their revenge. Each episode presents a haunting tale of revenge and its consequences in this dark and thought-provoking anime.
These ten anime like Dark Gathering offer a captivating blend of horror, suspense, and the supernatural. From unraveling cursed spirals to investigating urban legends and confronting malevolent spirits, each series presents a unique and thrilling journey into the unknown. Whether it's the eerie tales of "The Girl From the Other Side: Siuil, a Run," the mind-bending adventures of "Thus Spoke Kishibe Rohan," or the poignant stories of "Dusk Maiden of Amnesia," these anime are sure to keep you on the edge of your seat.
So, if you're ready to embrace the mysteries and immerse yourself in chilling encounters, these anime are perfect for a spine-tingling viewing experience. Happy watching, and may the allure of the supernatural world leave you intrigued and enthralled!