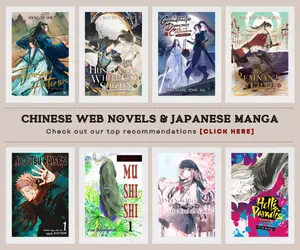 You want it, We have it! – that is a rather bold yet convincing motto for a business and such is the reason why I ended up with a surprisingly amazing package from Sugoi Mart, a Japanese online store which will be the feature of today's blogging episode at Yu Alexius as we delve more and beyond the Japanese media and anime, and dig into its culture, flavors, and so many whatnots.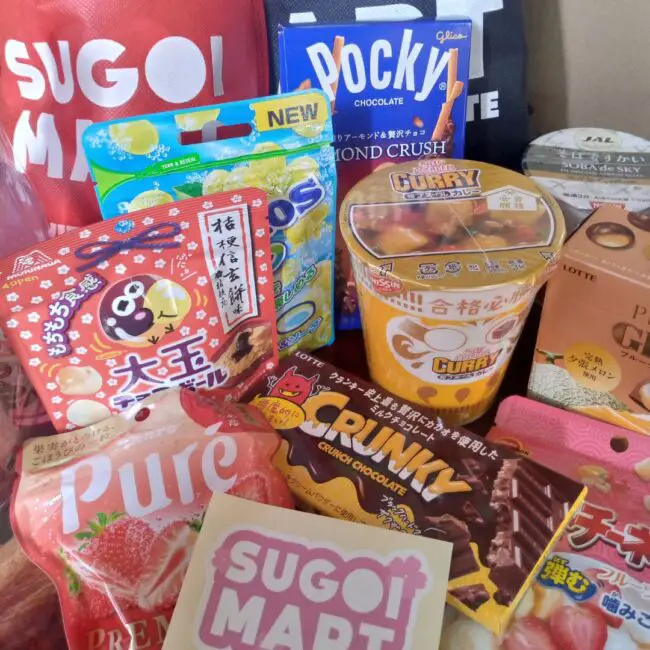 Alright, first of all, let me start by saying this – my inner child must've been rejoicing a lot since I love foods, and exploring different flavors and cultures had been among my favorite things to do, hence I got myself a snack box from Sugoi Mart this time, and the surprises definitely didn't disappoint me.
Let me introduce Sugoi Mart first, it is a Japanese online store that ships various products from Japan whenever you are in the world. From snacks to anime licenses, toys, and collectibles, they have it all. While I am supposed to add more items to my toy and collectibles gallery, I decided to go with a snack box instead. Yes, because food comes first – that's just me.
Fast Delivery
What I found to be pleasant was that the delivery is fast. After 10 days of confirming the order, the package arrived at my door. Though I believed it can be faster than that, my address just happened to be not in the major cities (by the way I'm based somewhere in the outskirts of the Philippines), so I understand that shipping may allot additional time to transfer the goodies to my location. But overall, that was efficient and the goodies are in good condition upon arrival.
The Snack Box
Now, let's talk about the content of the snack box from Sugoi Mart as I've been excited to discuss this.
There are a total of 14 items inside my Sugoi Mart package and they are all authentic Japanese snacks, flavorful enough to awaken my inner child. The items include the following:
Japanese Chips Variety Pack
Sugoi Mart Japan Kit Kats Variety Pack
Kimura Drink Sakura Cola
Pure Gummy Premium Tochigi Strawberry Sparkling
Pocky: Almond Crush
Fanta: White Peach (300ml)
Mentos Duo Muscat & Soda
Lotte Premium Ghana Yubari Melon Chocolate
Nissin Cup Noodles Curry Daruma Cup
Crunky Devil's Chocolate Bar
JAL Selection: Soba De Sky
Bourbon Fettucine Fruit Annin Tofu Gummy
Jagariko Naporitan Flavor
Morinaga Mochi Chocoball
The Japanese Chips Variety Pack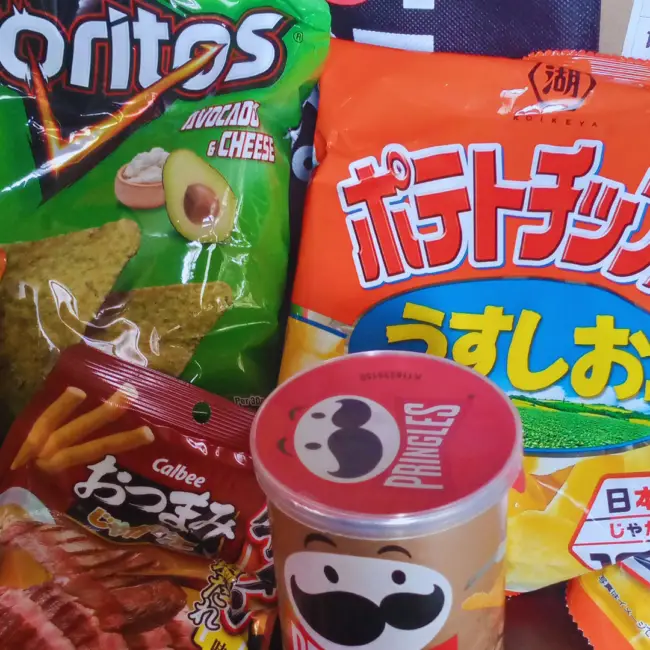 Chips are winners especially when watching movies and anime, and Sugoi Mart just surprised me with… drum rolls, please… Doritos, Cheetos, Pringles, and some what nots. Yes, these chips were absolutely flavorful that explodes in your tastebuds. Would definitely want to have more of these in the future.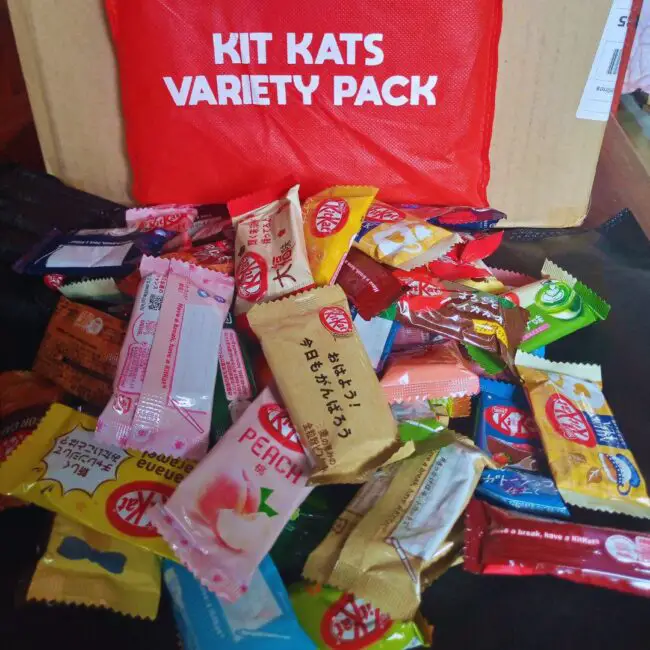 This one might have been my favorite because, let's admit it, sweets are always winners no matter what time of the day. So, inside the Kit Kats Variety Pack of Sugoi Mart are various flavors of Kit Kats. There are plenty of them, as in a handful of them, and I mostly give them to my younger siblings and the children in the family.
Kimura Drink Sakura Cola & Fanta: White Peach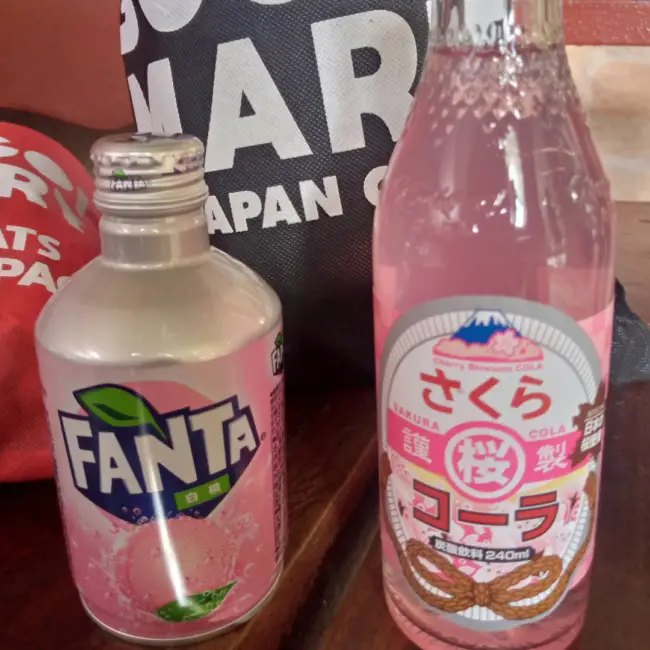 These beverages not only look appetizing but also boost strong and savory flavors. Oh, the Fanta: White Peach is seriously refreshing, the perfect remedy to my thirst in this hot sunny weather in my area.
Sweet Surprises
Alright, so here's another special treat to the tastebuds, it's because it's chocolates and no one simply refuses a little bit more sweets: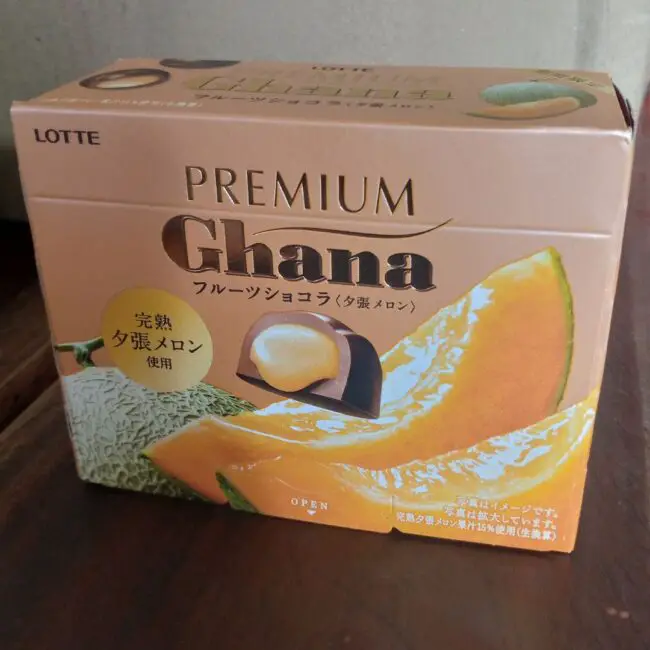 Lotte Premium Ghana Yubari Melon Chocolate
Pocky: Almond Crush
Crunky Devil's Chocolate Bar
Nissin Cup Noodles Curry Daruma Cup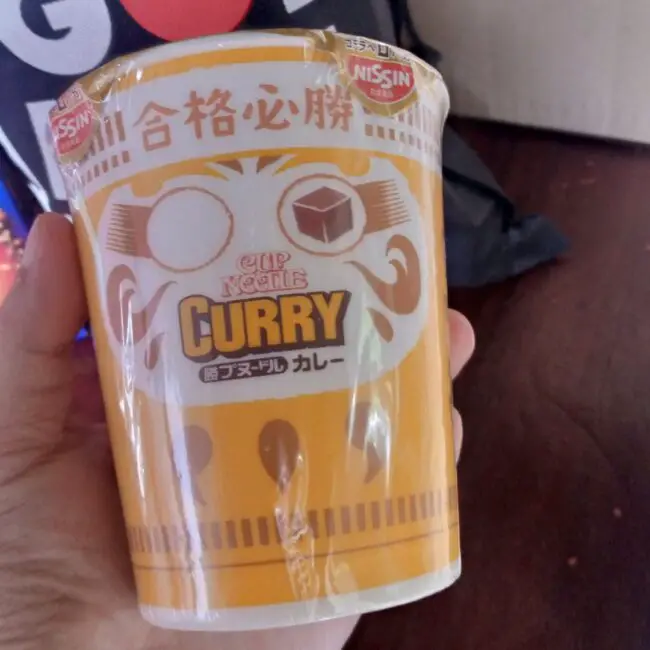 As a junkie of all things from Japan, who wouldn't enjoy a cup of noodles from there.
JAL Selection: Soba De Sky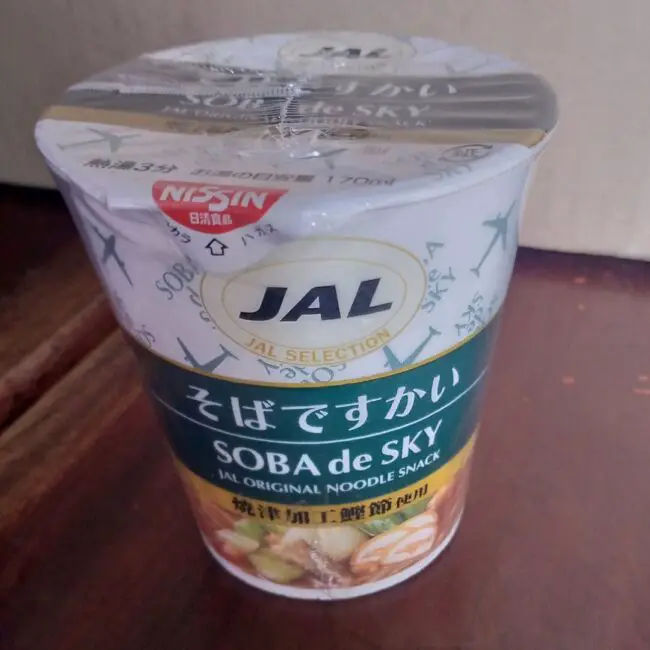 Here's another noodle dish that I genuinely enjoyed from the package. Another perfect flavor to try while drowning myself in more anime late at night.
Here are also the remaining items from the box, the Pure Gummy Premium Tochigi Strawberry Sparkling actually gave off a satisfying sour aftertaste while Mentos Duo Muscat & Soda is an immediate favorite of mine.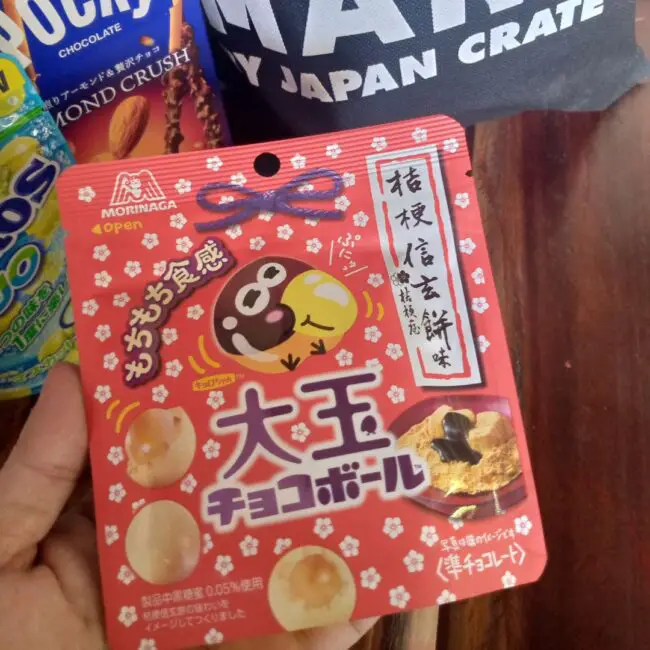 And that's all there is to the content of our Sugoi Mart Snack Package which had been a fun and flavorful experience. While what I have ordered here are Japanese snacks, you guys also have plenty of options to try from their online store. Next time, I think I'll go with getting some of their Anime Lucky Bags, and some more toy collectibles that I can add to my collections in my room.
Now, you may ask this question – is it a good value for money? My answer will be yes because you don't only buy the products or the items, but also the experience which I think is one that truly matters a lot. In the end, as an anime enthusiast, Sugoi Mart is one medium that enables me to fill my craving for everything related to Japan in a convenient and satisfying way.
Last Updated on May 1, 2023 by Yu Alexius