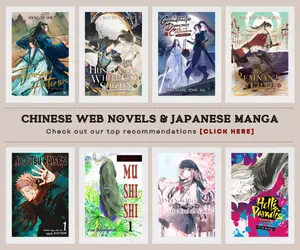 Loving Yamada At LV999 is a new anime series based on the manga of the same name by Mashiro. The story follows Akane, who was recently dumped by her boyfriend. To make matters worse, she discovers that her ex has already found a new girlfriend in the online RPG game they used to play together. Despite her sadness, Akane decides to log in for one last time, where she meets a player named Yamada. However, Yamada is only interested in playing the game and isn't interested in Akane's problems. But when they meet in real life at a Forest of Savior live event, Akane discovers that Yamada is a famous pro gamer. She decides to introduce him to everyone as her new boyfriend, which leads to a fun and backward adventure.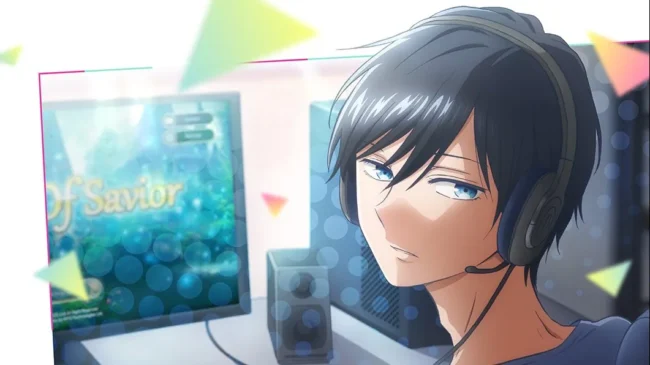 The anime is produced by MADHOUSE and directed by Morio Asaka. The manga has gained popularity for its unique story, which combines romance, comedy, and gaming elements. Fans of the manga are excited to see how the anime adaptation will bring the story to life on screen. With the release date set for April 2, 2023, fans are eagerly anticipating the series and looking for similar anime to watch in the meantime. That's why we've put together a list of 10 anime like Loving Yamada At LV999 that will make your heart race!
This anime follows the story of Morioka Moriko, a 30-year-old woman who quits her job to become a NEET and immerse herself in an online MMORPG game. She creates a male avatar named Hayashi and befriends a female player named Lily. As they play together, Moriko starts to develop feelings for Lily, not realizing that in real life, Lily is a man named Yuta Sakurai. Like Loving Yamada at LV999, Recovery of an MMO Junkie also explores the dynamics of online gaming and romance.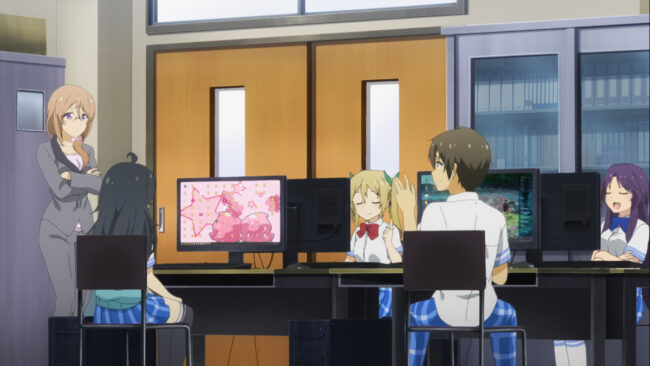 Based on a light novel, this anime follows Hideki Nishimura, a high school student who has a traumatic experience with a female player in an MMORPG game. He vows to never trust a female player again, but his life takes a turn when he meets Ako Tamaki, a girl who confesses to him in-game. Like Loving Yamada at LV999, this anime explores the complexities of online relationships and how they can affect real-life interactions.
This anime follows the unlikely romance between Takeo Gouda, a large and intimidating high school student, and Rinko Yamato, a sweet and gentle girl who falls for him. Like Loving Yamada at LV999, My Love Story!! explores the theme of love and the challenges that come with it, but with a more grounded and realistic approach.
A Couple of Cuckoos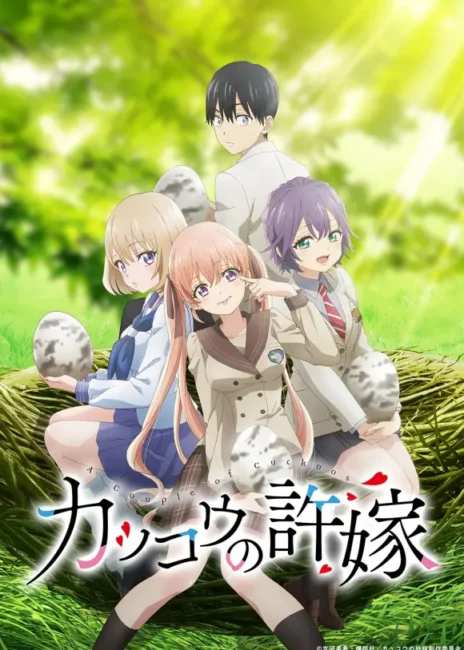 "A Couple of Cuckoos" is a romantic comedy about Umino Nagi and Amano Erika, two high school students who were switched at birth and engaged to each other. Nagi is in love with someone else, while Erika wants to rebel against her father's wishes for her to marry someone else. They agree not to get involved with each other, but end up living together and their relationship becomes more complicated. It's similar to "Loving Yamada at Lv999" in that it involves a romantic comedy with a complex relationship between two characters.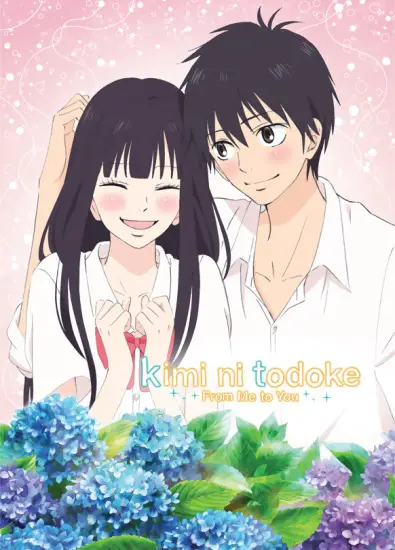 This anime follows the story of Sawako Kuronuma, a high school student who is feared by her classmates because she resembles the horror movie character Sadako. She has a crush on the popular and outgoing Shota Kazehaya but struggles to express her feelings. Like Loving Yamada at LV999, Kimi ni Todoke: From Me to You explores the theme of love and the challenges of expressing one's feelings, but with a more shoujo and school life twist.
Ao Haru Ride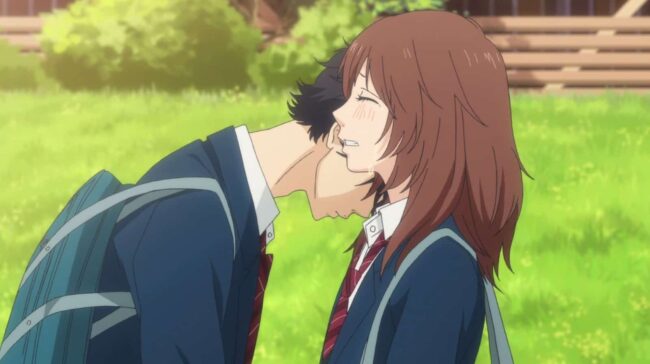 This anime shares similarities with Loving Yamada at Lv999 in terms of its romantic storyline and the emotional depth of its characters. The anime follows the story of Futaba Yoshioka, who tries to make amends with her former crush, Kou Mabuchi. Just like Loving Yamada at Lv999, Ao Haru Ride also deals with the complexities of love, misunderstandings, and self-discovery.
Nisekoi
Another romantic anime that shares similarities with Loving Yamada at Lv999, Nisekoi follows the story of Raku Ichijou, a high school student who must pretend to be in a relationship with the daughter of a yakuza boss to prevent a gang war. The anime features a blend of romance, comedy, and action, making it an entertaining watch.
Romantic Killer
Romantic Killer is a romantic comedy anime that follows the story of Anzu Hoshino, a high school girl who loves playing video games and has no interest in fashion or romance. Suddenly, a wizard named Riri appears and forces her to participate in the Magical World's project to stop population decline. Anzu finds herself surrounded by handsome guys and begins to experience a life far beyond her usual routine of playing video games, eating chocolate, and taking care of her cats. Despite her initial reluctance, Anzu meets a popular and handsome guy, a clean-cut and athletic childhood friend, and a naive but rich young guy, all of whom start to change gradually because of her. Fans of Loving Yamada at lv999 may find similarities in the theme of the protagonist's sudden immersion into a new world filled with romantic encounters and unexpected events.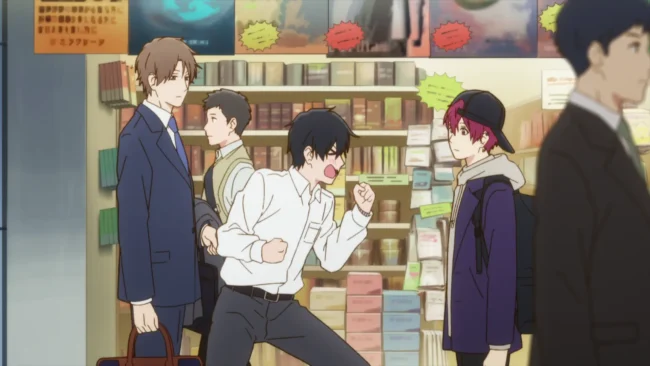 "Cool Doji Danshi, also known as Play It Cool, Guys" is an anime series about a group of guys who appear cool and aloof but are really just a bunch of dorks trying to act cool. Through their antics, the show offers a humorous take on the theme of appearances versus reality. The series shares similarities with "oving Yamada at Lv999″in that both are comedic anime that feature a group of quirky characters and their daily shenanigans.
Monthly Girls' Nozaki-kun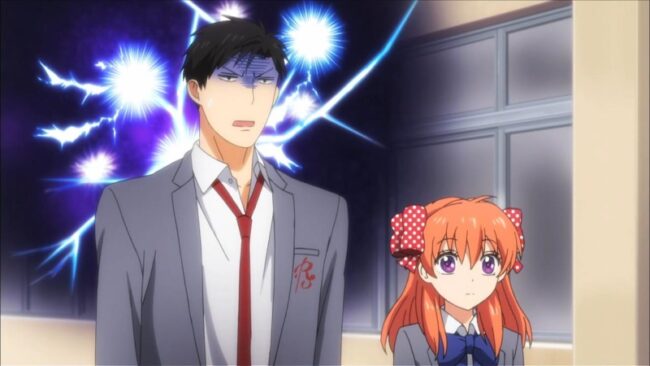 This anime follows the story of a high school student named Chiyo Sakura, who has a crush on her classmate, Umetarou Nozaki, a popular shoujo manga artist. Like Loving Yamada at Lv999, the anime explores the ups and downs of teenage relationships, while also poking fun at the shoujo manga genre. It's a fun and unique take on the romantic comedy genre.
If you're a fan of Loving Yamada at Lv999 and looking for similar anime to watch, then these top 10 recommendations are worth checking out. Each of these anime features its own unique story and characters while also sharing similarities with Loving Yamada at Lv999 in terms of romance, comedy, and drama. From the virtual world of MMOs to high school romance and beyond, there's something for every anime fan on this list. So grab some popcorn, settle in, and get ready to have your heart racing with these captivating anime series.
Last Updated on April 16, 2023 by Yu Alexius