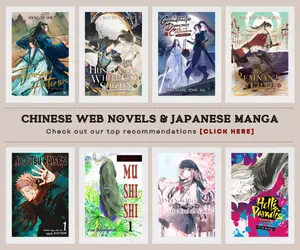 For so long, vampires had been one of the most popular and sometimes overused creatures in many literary works and fictional stories. Even in anime, vampires often appeared in many supernatural series or even fantasy ones as they became a race that we often found even in shows with game-related themes that involves adventure.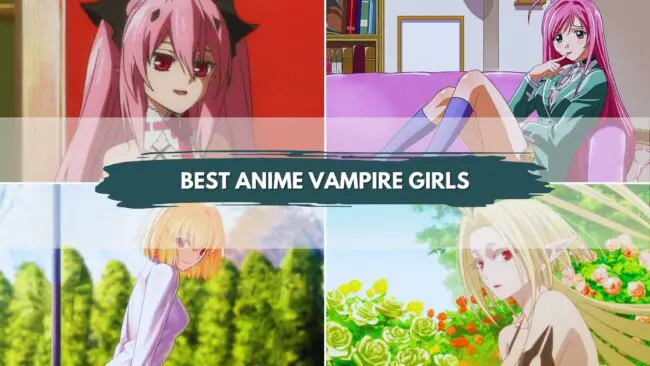 But I think, vampires simply stand out more if we put them outside of the fantasy-adventure genre and such is the case the plot involves romance which vampires of all types had been quite known for. Creatures that will compel you to do their bidding, they'll sire and feed on your blood – common plots and sometimes it works perfectly well on a story with a romantic flair.
Alright, but we're not here to talk about romance anime but a little bit closer at that, as we have listed here 11 vampire anime girls we think will be an ideal girlfriends, or NOT. Nevertheless, these vampire anime girls sure will rock the scene whenever they're around and have always been a pleasant surprise to many anime fans.
Krul Tepes
Coming first on the list is definitely one of the strongest vampire girls in any anime and we all love her despite her small screen time on Seraph of the End. Krul Tepes is not only strong in her own right but also a queen that slays. She takes no sh** from other characters and also has an adorable existence in spite of her overwhelming strength.
Mina Tepes
Next on our list is another Tepes, it's the vampire queen Mina Tepes from the anime Dance in the Vampire Bund. An adorable vampire with who's every inch could be an ideal girlfriend. She's cute and in some ways, a bit secretive and mysterious which is understandable how she kept the vampire's existence as a race from humanity.
Maaka Karin
In the anime Chibi Vampire, Maaka Karin is the protagonist who is not the typical vampire that we know of. Instead of feeding on the blood of other creatures, Maaka is capable of producing blood for her own consumption. Now, this fact removes the biggest threat of a vampire to a human making Maaka an ideal anime girlfriend like no other. On top of that, she's also cute.
Arcueid Brunestud
The Moon Princess from the Lunar Legend Tsukihime is here. She's a beautiful vampire and also strong – she's a huntress. She could be quite a handful at times as she can be a bit selfish and ignorant of her nature as a vampire.
Moka Akashiya
In the anime called Rosario + Vampire, she's a gentle vampire anime girl but beneath that pleasant appearance lies a rather dangerous side to her. With two different personalities (outer and inner) – Moka is a powerful vampiress in her own right despite having been suppressed by the power of the rosary which created the outer Moka. Nevertheless, Moka is a vampire who can captive anyone's heart even without using her powers to sire them.
Yuki Cross
The female lead and main protagonist of the anime Vampire Knight is right next. Everybody thought she was a human but she's actually a Pureblood vampire of noble status. Among the vampires in this list, she's probably the most human and an ideal girlfriend at that. Though, if you wish to desire her as your girlfriend, you better be as amazing as her handsome boyfriend, Zero.
Yue
The sealed vampire anime girl from Arifureta: From Commonplace to World's Strongest is next on the list and she's probably one of the most powerful among the female vampires here. Yue is an Ancient being who was sealed away. She's a prodigy in using magic but also stronger than average human physically. If you're an avid viewer of Arifureta, you'll see how she's the ideal waifu material for all the girls that hang around Hajime.
Redcurrant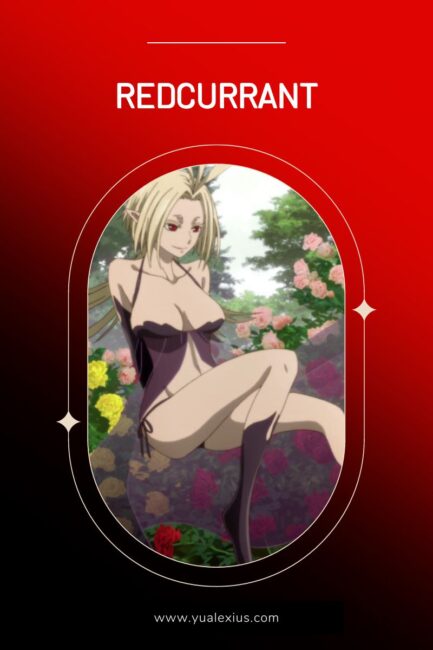 Speaking of wife-material, Redcurrant from The Ancient Magus' Bride can be one, and we had a fair share of all the drama from watching her tale in the anime. She's beautiful and can be playful at times. A vampire who used to drink men's blood but things changed when she met this pretty average guy who captured her heart.
Youko Shiragami
Actually, I Am… is a hilarious and romantic anime about a boy who found out that his crush is a vampire. The vampire in question is Youku Shiragami, a cute and awkward girl whom we might not take as a monster in the very first place. Thankfully in the anime, some of the vampire aspects have been downplayed so we actually see her more humane than the others in this list.
Shinobu Oshino
From Bakemonogatari, Shinobu Oshino is a vampire whom I have quite a complicated opinion of but there's no doubt that this vampire who often has an adorable smile and loves donuts the most is such a precious soul. Now, can you handle her if in case she's a real vampire girl?
Seraphim
A hot girl, a ninja, and also a vampire – that's Seraphim from the anime "Is This a Zombie?". The anime is a harem and Seraphim had been one of the girls that stayed at the side of the MC. She's definitely one of the hottest when it comes to the category of what makes a hot woman? Aside from that, she's also an ideal wife because she's proficient in doing household chores and unlike other vampires, she does not consume blood and can eat regular foods, so that means she's perfect to bring outside for a date, isn't she?
Last Updated on February 23, 2023 by Yu Alexius