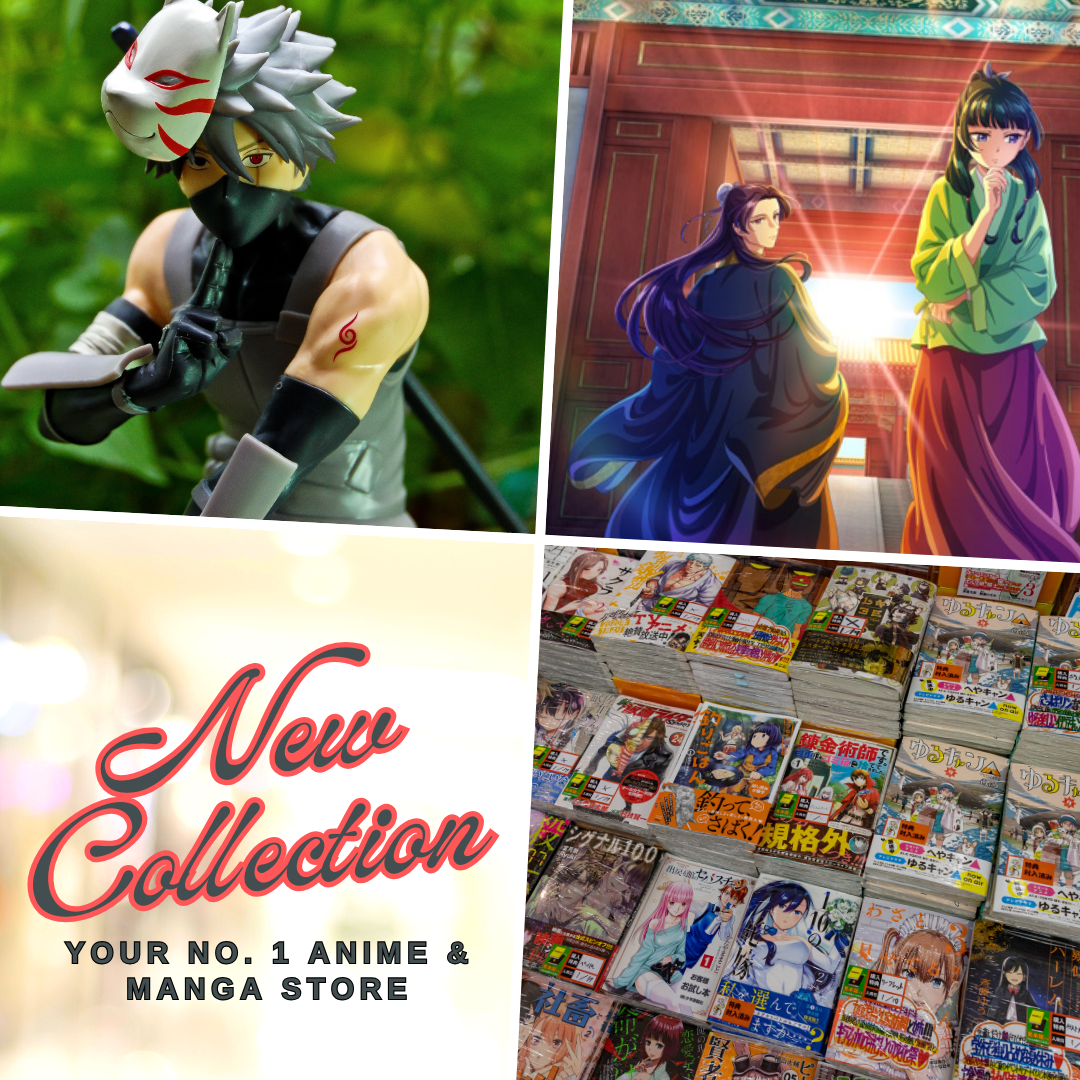 A story between the school's most popular girl and the average guy in the class is what this new anime from the winter lineup ought to deliver and surprisingly, The Angel Next Door Spoils Me Rotten has become a great ride for fans of romance and comedy genre.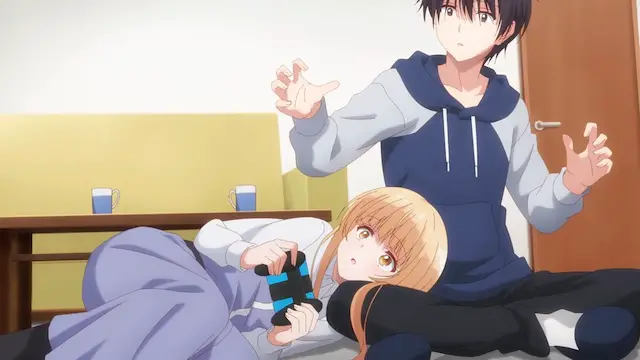 The Angel Next Door Spoils Me Rotten brings the beautiful girl Mahiru and the self-admitted slob Amane together, an unlikely pair in a strange relationship that people might ask if this phenomenon is an encounter made in heaven.
Based on a light novel of the same title by Saeki-san and is project No.9's sole anime airing this season which started on January 7, 2023.
Among many anime threads on Reddit and even on Twitter, The Angel Next Door Spoils Me Rotten is quite a lively and well-discussed anime this season.
Well, anime have many common antics that it shared with several shows before that is why watching this series will give us all some kind of familiarity with it. And for those who wish to watch more anime like The Angel Next Door Spoils Me Rotten, we have specially prepared the following list of recommendations for your reference.
My Dress-Up Darling
An anime about the average guy who loves dressmaking specifically dresses for Hina dolls and the popular girl in their class who surprisingly hides a secret of her own. Together, they explore their respective hobbies and interests without knowing that what they've found in the process is a friendship like no other.
Horimiya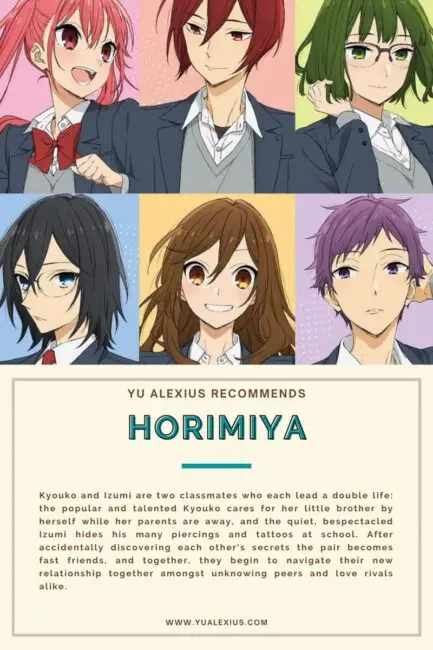 She's the class rep and he's a nobody that people often ignored or simply missed out on in the class. But one day, they discover something about each other, they found out different versions of each other that they don't want their classmates or friends in school to know about. Thus, the unlikely pair ended up working together and it is crazy how such a scenario creates a special bond between them.
Classroom of the Elite
Ayanokuji-kun is often thought by everyone to be pretty average, but beneath the innocent and poker face appearance hides a menacing genius. One by one he'll get to mingle around various ladies, some had been his accomplices, some had been his pawns, but little did he know, these encounters will somehow change him a little.
My Teen Romantic Comedy SNAFU
One of the best romantic comedy anime I've ever seen, My Teen Romantic Comedy SNAFU, simply known as Oregairu has some of the most relatable anime characters ever, and some of them even felt like the best. It surely comes up on top of many anime in the same genre because of the powerful life lessons it tells, and how impactful it can be.
Bottom-tier Character Tomozaki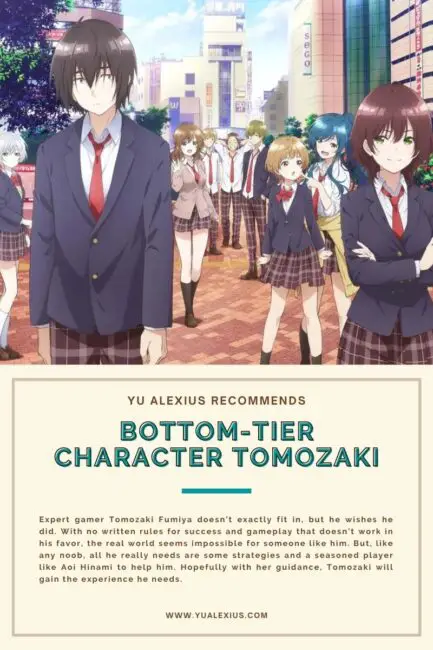 Just like almost all the anime that I've mentioned above have a popular girl and somewhat a lousy or average guy and such is what we ought to get with Bottom-tier Character Tomozaki albeit there's a certain twist in it, I felt like it's a bit more grounded and that's what I like about it. We also have a guy who actually some real effort into the process.
Boarding School Juliet
This is Romeo and Juliet set in the modern world and in boarding school. We have two young hearts from two feuding nations. Our guy will do anything to get the heart of his archenemy as he wishes for a romance like no other but at what cost will he achieve it? Since our girl seems like can't be easily tamed.
The Pet Girl of Sakurasou
Alright, so here's another boarding school and romance anime that we had on the list, we have a guy who can't say no or I must say just a bit more considerate than others. He ended up taking care of a girl who seems incapable, thus having a sense of accountability and responsibility than his peers, and ended up taking care of this new stray.
Toradora!
This is pure chaos, we have two characters who seem to hate or dislike each other but they have to play as each other's matchmaker as they like each others' good friends. Now, what kind of chaos may actually take place from his setup, or something unexpected might actually happen?
Venus to Mamoru!
Mamoru-kun ni Megami no Shukufuku wo! | Crazy as it may sound but this is the story of a strong and stubborn lady we had who never fall in love before. In the end, she ended up confessing her love to her schoolmate whom everyone thinks can't ever measure up to her. Now, the hilarious and exciting story unfolds.
Rascal Does Not Dream of Bunny Girl Senpai
Probably one of the best works I've seen from CloverWorks. This anime like The Angel Next Door Spoils Me Rotten is an exciting and heartwarming ride to experience with plenty of high-dosage of drama and every bit of what romance anime should be.
Last Updated on February 10, 2023 by Yu Alexius