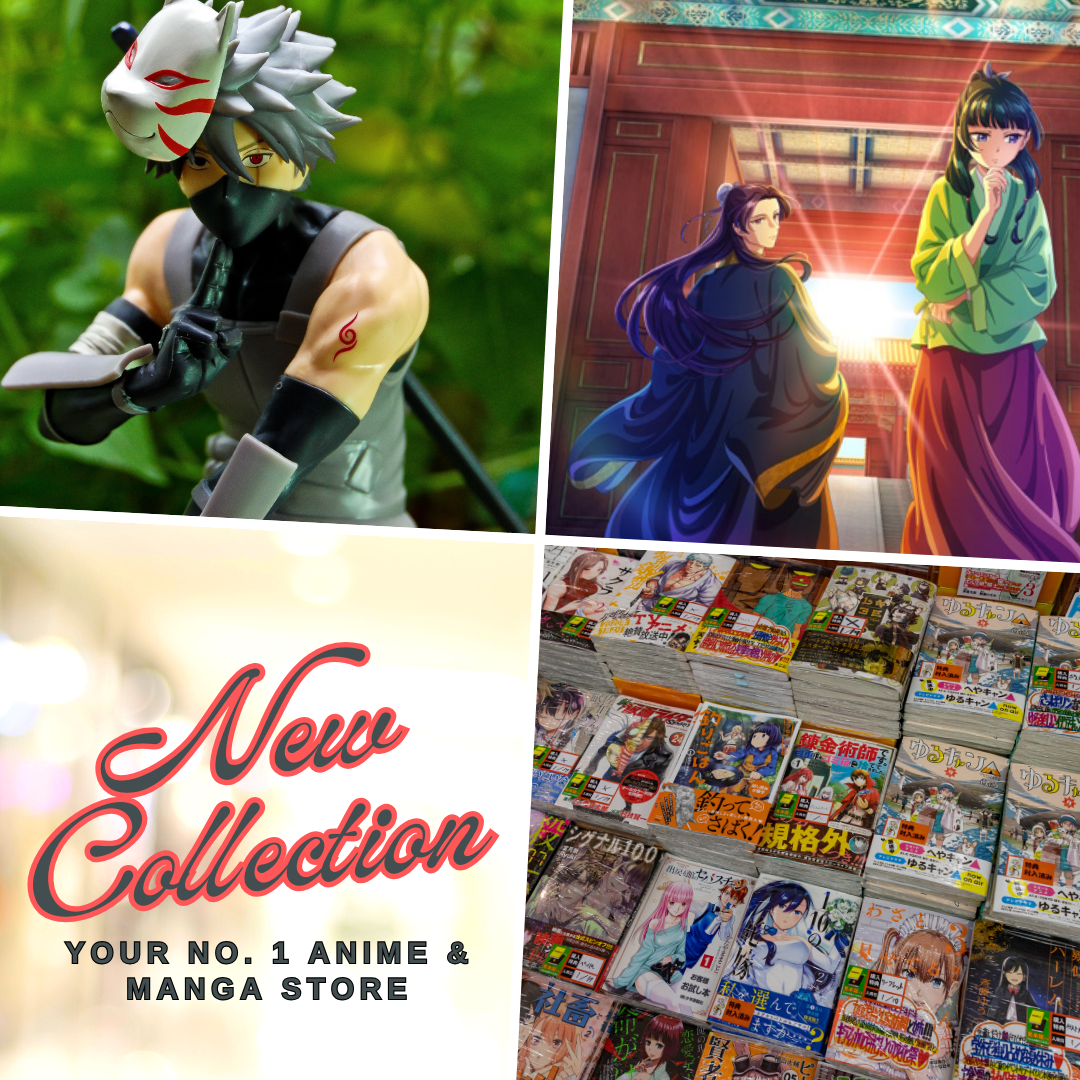 A new year is about to begin yet 2022 is not yet done with bringing new stories to many webtoon fans out there, and the excitement simply continues as new releases only mean that we'll have something new to look forward to in 2023 and beyond.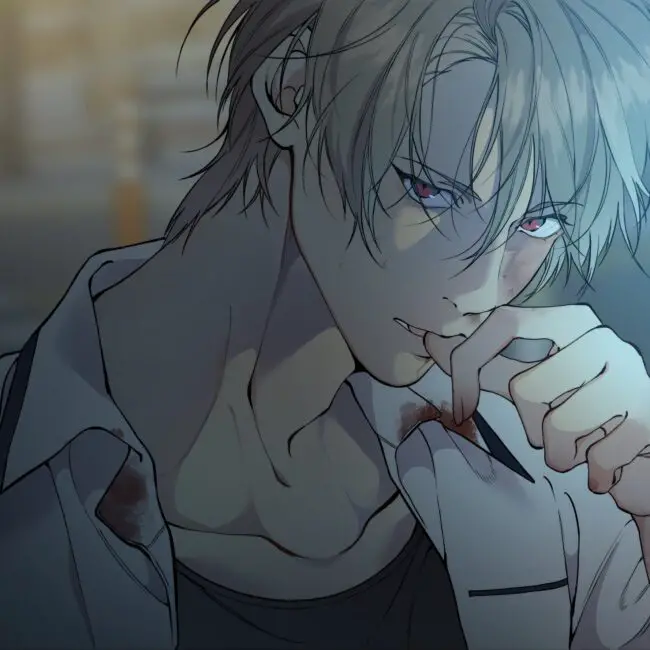 The Boys' Love or BL genre in comics and in other mediums had been growing all these years as the number of its fans is also increasing. In manhwa, it is one of the most popular genres among readers – both Koreans and foreigners. Even in the overall list of Korean webtoons and manhwa, the BL genre is often among the top-rated and popular works such as Semantic Error, BJ Alex, and Love Shuttle to name a few.
Yesterday, I've come across the new BL manhwa of the BJ Alex creator – Mingwa, and I thought that it is about time to make a new list of the top recommended BL webtoons to check. After all, my first list of recommendations was done last year and new stories had been released as time goes by. Hence, I am quite excited to share this new set of BL webtoons that readers might also want to check and discover.
Related Post: 25 of the Best Yaoi and BL Anime Series & Movies That You Must Check
Jinx
A new BLmanhwa this 2023 from Mingwa (the creator of BJ Alex) and this is something where we can always expect a steamy ride with some kind of toxic relationships which I believed had been common cliches among BL and even in standard romance stories nowadays. Here, we have a Mixed martial arts light heavyweight champion and his physical therapist delivering an exciting ride.
I've read the first chapter and it was quite insanely good, or maybe just because I am a gay guy and such a story must have been my cup of tea. Now, one of the main characters actually reminded me of some of my favorite anime characters with tattoos and that one guy from a BL webtoon (Why Is it You?) I read a few months ago that got my heart.
Steel Under Silk
Next is in the list is another BL manhwa from Lezhin Comics just like Jinx and that is Steel Under Silk or also known as The Blade and Flower by Snob. For fans of historically set BL webtoons like Painter of the Night, this might be your preference.
This webtoon features a revenge plot where the MC has to avenge his family. He will do everything to achieve his goal even if he needs to spend the night in bed with the very person he's trying to exact his vengeance on.
A story of meetings, partings, and reunions. Best Left Unwritten follows the story of two professional writers and their painful past, the memories they've shared, and the feelings that they had suppressed all these years. What would have been the outcome of this unexpected reunion is a story that we have to witness in this new BL manhwa written by KIM SON and illustrated by lee young go.
The Pizza Delivery Man and the Gold Palace
Also known as The World as Seen By The Pizza Delivery Man, this new BL webtoon on Ridibooks is a story created by Upi, the brain behind My Way with You, 1 Vision 1, and Please Love Me.
The Pizza Delivery Man and the Gold Palace actually reminds me of a donghua I've watched before called Jie Yao (Antidote) as it follows a guy who's down on his luck, and a rich young man who had been struggling emotionally, however, a series of coincidence had led them to crossed paths, and a new romantic story will unfold.
Wet Sand
The cover poster itself just shouts a lot of toxic relationship vibe paired with tragedy and a darker theme that involves crime. As such the story of Wet Sand follows the obsession of one guy with a hot and handsome guy man he saw on a balcony. This webtoon is created by Doyak.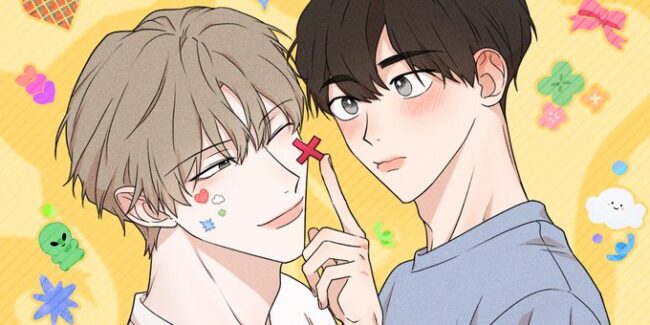 From SSAK, the author of Sweet As Hell – this is one of our new BL manhwa recommendations this 2023 with over 40 chapters as of writing is quite the wholesome type of story for me. It is a story of affection, of nurturing that admiration, and the struggle to deal with the obsession that comes with it.
Farming for Love
This newly released BL webtoon by Tarang on Lezhin Comics is a compelling and sincere story to follow. We have a guy who had been dumped by his ex-boyfriend and had terrible lucks with his exes, now he just wants to relax and unwind so he moves out of the city to the countryside only found someone, a farmer boy who'll show him once again how exciting and fun life can be.
Lost in the Cloud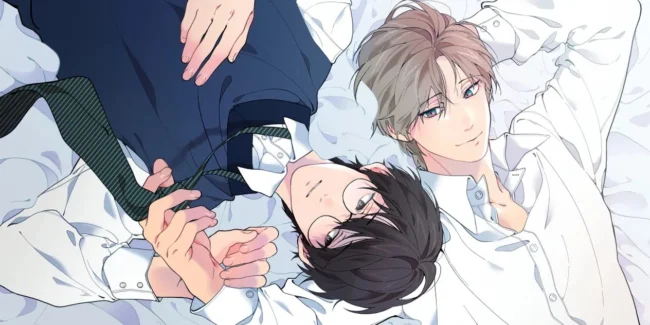 This is where the story of stalking and taking pictures can harm one's mental health as we have an MC who has a secret hobby of following around his crush. He then have all the pictures saved on his cloud storage which had happened to be accessed by another guy and this is where things escalated pretty quickly. But there's more to this story than what meets the eye. Personally, I fell in love with it. Well, the manhwa was first released in 2020 and it ended its 1st season last March 2022. Now, the 2nd season just started this November and this is only the beginning of an even more intense and emotional ride.
It's Sunny Today
A BL webtoon from Ceazar on Bomtoon, I really find this one adorable, intense, and exciting. We follow the meeting of an alpha and omega unfolding in unexpected ways and having just some of the best moments of their lives.
Dawn, Clouds, River
At last, I'll have a fantasy BL webtoon here before I end this list. Dawn, Clouds, River have dragons and other supernatural beings and it is the only one in the fantasy genre from this list just to make a difference. Nevertheless, it never comes short of presenting an enthralling experience for the readers.
Last Updated on July 14, 2023 by Yu Alexius