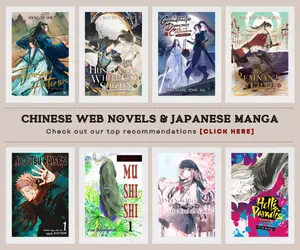 A hilarious adventure to another world awaits many donghua fanatics this spring as Tencent delivers It Starts with a Mountain, a Chinese anime adaptation of the action and comedy manhua Kaiju Yi Zuo Shan.
While it may sound generic, It Starts with a Mountain offers a breath of fresh air in the heavily saturated cultivation story in Chinese animation. Obviously, there are some martial arts and cultivation elements here but it thrives in its satire and parodic appeal which may remind the viewers of the comedy donghua You Yao (Are You OK?).
One thing for sure though, having a main character who doesn't give a damn seems exciting as this donghua that revolves around someone who got isekai-ed into a war-torn dynastic era set in an alternate Ancient China will strive to survive against all odds and still remains oblivious to his mischievous side.
It Starts With a Mountain (Kaiju Y Zuo Shan) Donghua Announcement
This upcoming donghua where the main character can be considered a villain at times, but still able to capture the hearts of the viewers due to his many antics had been first announced during the Tencent Video Animation Annual Conference last August 8, 2021.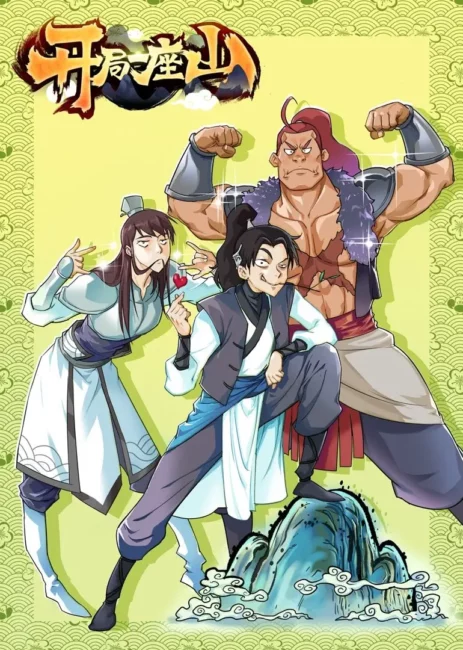 The donghua is adapted from a manhua of the same title which was published in 2020 on Tencent Comics, and written by Hamo Dawang.
Synopsis
Starting with a mountain fort with just his general and his squire, he will build it into a mighty fortress. A man was transmigrated into a war-torn world, in charge of a gang that was about to break up. In this kill-or-be-killed era, will he be a mountain bandit, content with robbing money, food, and girls to live an easy life? Or will he be more ambitious, set out to take on the world's heroes, and build a legendary legacy. It's time to ask the question: Men, do you have the courage?

Source: Tencent, translated
The donghua also goes by another name, Starting a Mountain which makes no difference at all from the official English name of the manhua, It Starts with a Mountain.
Animation Studio & Release Date
Starting February 1, 2022; the official Weibo page of It Starts a Mountain animation had been posting updates ranging from teaser trailers and promotional videos along with character PVs. Hinting that the donghua is soon approaching its release date which was later revealed to be on April 15, 2022.
Handling the production of the series is Qiyuan Yinghua which is based in Beijing. The studio is known for animating the 4th season of Hitori no Shita: The Outcast (Under One Person), the action-adventure donghua adaptation of the popular novel The Grave Robbers: Qinling Sacred Tree, and the reverse-isekai donghua Qin Xia (The Warrior From Qin).
Where to Watch Kaiju Yi Zuo Shan?
Now, this is the question that does matter to many fans, where can we watch It Starts with a Mountain upon its release on April 15? That's quite easy! It'll be available on its official page on Tencent Video: 开局一座山. You may also check for updates about it directly from its Weibo page here: 开局一座山动画
Last Updated on November 9, 2022 by Yu Alexius